Best Things To Do In Taipei, Taiwan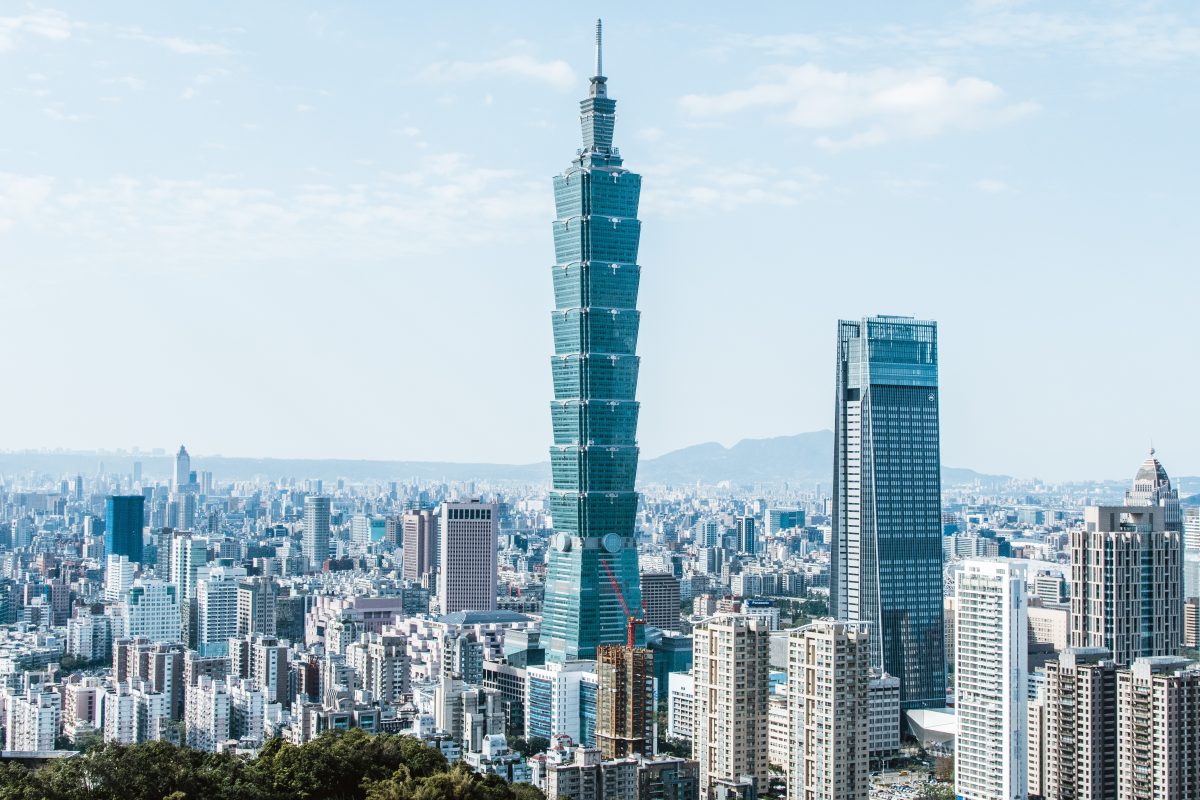 Mention Taipei and a vibrant city filled with night markets and hot springs come to mind. As such, I confess that I'm in love with the city and its surrounding beauty. From street foods to cultural places of interest to natural attractions, there is everything to like about Taiwan.
So, let's go on a journey to explore the finest historic sites, night markets and parks in Taiwan. We present to you — Taipei's best hidden gems!
We start our Taipei trip with a visit to the Dr. Sun Yat-sen Memorial Hall. Sun was a revered figure in Taiwan and is said to be the "Founding Father of Modern China". As you enter the main hall, be amazed by the historical relics depicting Sun's life achievements.
You can even witness the Changing of Guards Ceremony if you stay past the hour. This quiet yet impressive display takes place every hour. Entrance to the Dr. Sun Yat-sen Memorial Hall is free and is good for an hour's worth of sightseeing. The cultural centre is open daily from 9am to 6pm.
If you are looking for a more scenic view, the memorial hall is right next to Zhongshan Park. Within this beautiful park are oriental gardens, ornamental ponds and decorative walls. There are also artistic performances, if you are lucky enough to catch them.
Taipei Zoo is the largest zoo in Southeast Asia and right next to Taipei Zoo MRT station. This is the place to be for animal lovers as the zoo features eight large exhibit areas. Unsurprisingly, the "Formosan Animal Zone" is the most visited attraction, given that it is home to animal species native to Taiwan. Take a walk along the enclosures as you admire the Formosan sika deers and Taiwan macaque in person.
This iconic zoo is also the birthplace of Yuan Zai, the first panda cub born in Taiwan. So be sure to this cute panda cub when you visit! Taipei Zoo is available for visit seven days a week and their opening hours are from 9am to 5pm. The entrance fee only costs NT$60 per person, which is extremely worthwhile if you ask me!
What's a trip to Taiwan without a visit to its icon — Taipei 101? The skyscraper is aptly named for its 101 floors. Sitting atop this megastructure is an observation deck that provides the best view of Taipei city. Tickets are purchased inside the mall for NT$600 each. Visitors can then ride the elevator which brings them to the observation deck is just under 40 seconds!
Besides admiring the beautiful sights, Taipei 101 also houses six floors of retail and F&B options. Shop and dine to your heart's content as there are major fashion and food outlets available there.
One of the must-see travel destinations in Taipei, the Longshan Temple is Taiwan's most well-known place of worship. The temple itself is a celebration of traditional Chinese architecture with a dedicated walking street filled with Qing Dynasty designs.
Longshan Temple is famous among the locals for it is said that the Gods here often answer their prayers. While we cannot validate the authenticity of this claim, there is certainly no harm in trying! The temple is free to enter and is open from 6am to 10pm.
After admiring the wonderful classic architecture of the temple, head down to the adjacent bazaar. Aside from the lip-smacking street food, there are fortune tellers who will read your destiny for a small donation.
Taking a ride on the Maokong Gondola is a wonderful way to soak in the sights of the Taipei Basin. The entire ride consists of four stops, starting from Taipei Zoo Station to Maokong Station. The price of a one-way ticket costs NT$120 per adult and NT$50 per child.
As you alight at the final stop, you'll be greeted by an abundance of tea shops. Maokong is famously known as the most scenic spot in Taiwan to sip tea and enjoy the breathtaking views of Taipei. We think this is the perfect example of spending a relaxing day out!
A visit to Taiwan is not complete until you have seen the ancient treasures of China! The National Palace Museum, which housed over 600,000 of China's most valuable ancient artefacts in Beijing's Forbidden City, was relocated to Taipei during the Chinese Civil War.
The museum's architecture follows that of a Northern Chinese palace and is sure to captivate your attention! Muse at over a dozen exhibitions spanning 4 floors as you discover the wonders of ancient Chinese culture. The gift shop located at the museum's basement is also a big hit among tourists. You'll definitely be in your loved ones good books by gifting them a souvenir from here.
Entry to the National Palace Museum only costs NT$250 per person and includes access to Zhishan Garden. You'll be amazed by this beautiful park just outside the museum. Marvel at the various pavilions within Zhishan Garden, reflecting the classical styles of the Song and Ming Dynasties.
Staying on the theme of scenic attractions in Taiwan, we continue our Taipei holiday at Shifen Waterfall. Located at the charming old town of Shifen, the waterfall is arguably Taiwan's most scenic spot. You'll be in awe at the rainbow that the 40m long waterfall creates as it cascades into the lake below. As a result, the viewpoint itself is usually packed with tourists trying to get the perfect photo.
After enjoying the spectacular view, make your way to the old train tracks just below the river. The train station was originally used in olden times as a means for transporting coal. It certainly makes for another splendid photo opportunity!
You can also walk along the train tracks to Shifen Old Streets. The marketplace is a bustling scene with vendors lining the streets selling snacks and souvenirs. Whether you are on the hunt for scenic spots or street markets, we say that Shifen is an ideal place to spend the day in Taipei!
A must-see travel destination in Taipei. The Chiang Kai-shek Memorial Hall was built in commemoration of Taiwan's first President. This iconic landmark stands as Taiwan's symbol and celebrates the ideologies and principles of Chiang Kai-Shek. Notably, the bronze statue of Chiang outside the memorial hall provides one of the 'wow' factors for visitors.
Perhaps the most intriguing highlight of them all would be the change of guard parade which takes place hourly. With no entrance fees to the C.K.S Memorial Hall, this easily tops the list as Taipei's most worthwhile activity. You'll be glad that you stayed the hour to view the ceremony!
The Chiang Kai-shek Memorial Hall is easily accessed by MRT. Just take the Red or Green Line and alight at C.K.S Memorial Hall station. The cultural centre is open daily from 9am to 6pm.
For the hikers and scenery lovers among us, Elephant Mountain is the place to be! The hiking trail leads to the peak which offers the best view of Taipei City. Even though the route itself is just 20 minutes long, we suggest that you put on your hiking gear. There are multiple flights of stairs to climb before ascending to the top.
Along the way, appreciate the flowers and lush greenery that surrounds you. If you are lucky, you might very well encounter wildlife native to Taiwan! For the most picturesque view, we recommend that you start hiking in the early evening, just in time to see the sunset together with Taipei's awesome skyline.
Taipei's largest underground marketplace is conveniently located just below the Taipei Main Station. If you are finding a shopping place big enough to find the best deals all day, be sure to make a trip to Taipei City Mall.
The underground mall extends for over 1km, and it is packed with hundreds of street merchants selling items from clothing to mobile phone covers. For those looking to sample authentic Taiwanese street cuisine in the comfort of air-conditioning, there are food vendors devoted to selling local snacks too.
If Taipei City Mall hasn't satisfied your shopping cravings, then a stopover to Ximending should! The pedestrian shopping belt is very popular among Taipei's youth and draws many tourists with its numerous entertainment offerings.
As you walk around Ximending, you'll be greeted by street performances and exhibitions that are sure to delight! Get your shopping groove on as you browse through hundreds of shops in the area. Start your shopping spree in the evening as the night market opens as soon as the sun sets.
For those looking to stay close to the action, there are many hotels in Ximending that provides lush amenities at affordable prices. Amba Taipei Ximending is the most popular accommodation in the area, while backpackers would appreciate budget options such as Diary of Taipei Hotel and Tomorrow Hotel.
Taipei is synonymous with night markets and Raohe Night Market is the one to be at! This Taiwanese night market spans 600m long and is packed with interesting carnival games, food and shops.
Here, you're treated to the many Taiwanese street food delicacies that you've read about so much! These include pork pepper buns, grilled squid, oyster omelette and bubble tea, among many others. Also, culinary adventurists can cross off stinky tofu from their list. Having said that, we recommend you try this national snack at Shi Boss Spicy Tofu. The stall serves deep fried stinky tofu with pickled cabbages.
Taiwan's most-famed Raohe Night Market's opening hours are from 4pm to 12pm.
Asia is famous for its hot springs and Taiwan is among the top choices for a rejuvenating dip. If you are in Taipei, then look no further than Beitou Hot Spring. The place itself is teeming with everything related to hot springs, from resorts to public baths and even museums!
Pay a visit to the Thermal Valley, famed for the sulphuric steam that rises from the spring itself due to its high temperature. Once done, take a hot spring bath of your own at a private room in one of the many hotels. For the best experience, we recommend Grand View Resort Beitou, a 5-star hotel. Every room in this resort comes with its own private hot and cold spring.
It's impossible to visit Yangmingshan National Park and not witness a scene of beauty at any time of the year. Truly, each season brings about its own allure to the area. And yes, February and March are undisputedly the best months to visit Yangmingshan for one simple reason — cherry blossoms! Even so, autumn falls closely behind. By October, the mountain is filled with maple-coloured leaves and silver grass. Not bad for second prize!
There are several day tours to Yangmingshan. But for those who prefer to explore at their own pace, the area is home to many hiking trails and parks. Just grab a map and plan your route! As you begin your scenic hike, look forward to appreciating the numerous plants and flowers along the way. There is also a hot spring located at Yangmingshan. Perfect for relaxing after a day's worth of hiking.
Looking for a tourist attraction bordering on the quirky? You might want to schedule a stop at the Miniatures Museum of Taipei. Be amused by the exhibitions on site, showcasing bite-sized yet detailed models of local destinations, and even European landmarks. In particular, our favourite item on display has got to be a fully functioning television that is… no bigger than a stamp!
The museum shop is a great place to get your very own miniature accessory and we find that it makes for a good home decoration. All in all, a nice way to spend a couple of hours!
With its bustling night markets and notable cultural sights, a trip to Taipei really makes for an unforgettable experience. Which tourist attraction in Taipei interests you the most? Let us know in the comments section below!