Best Things To Do In Yilan, Taiwan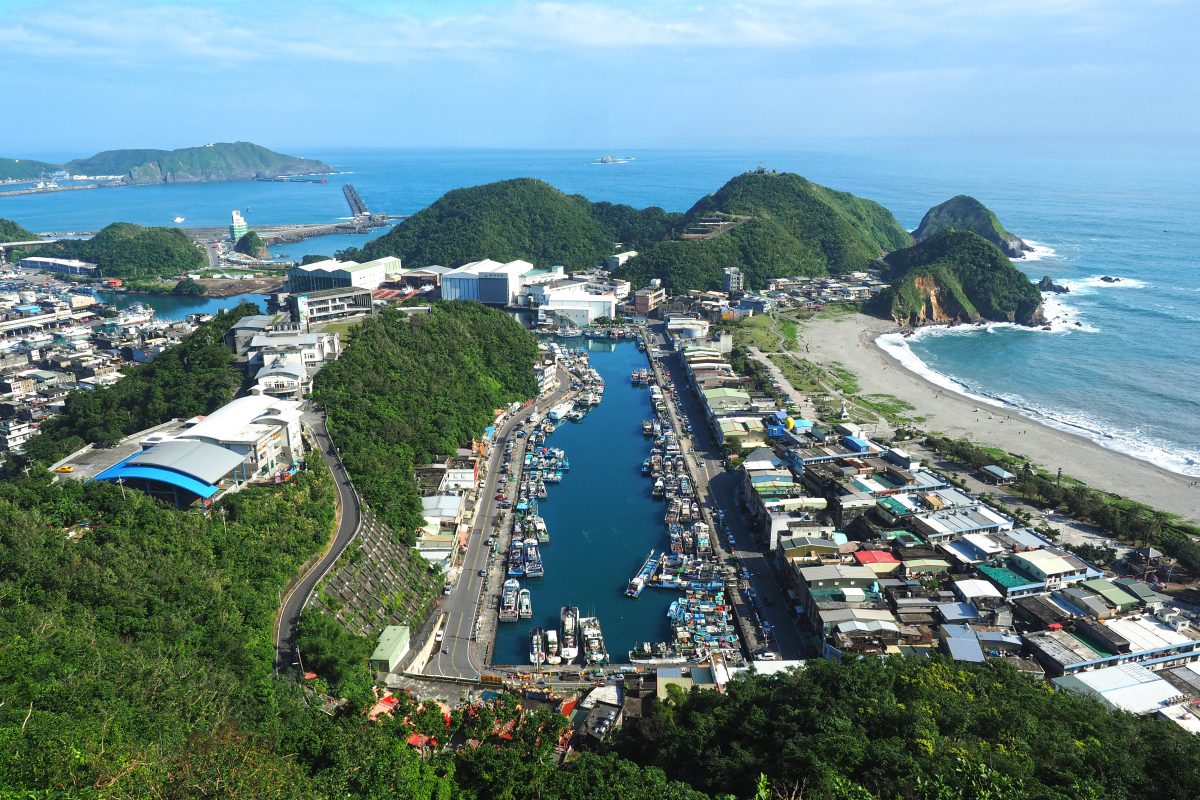 Ever wondered where else you could go to when you're on holiday in Taiwan? Just right next to Taipei in northeastern Taiwan is where the Yilan (or IIan) county lies, on the Lanyang (Yilan) Plain. Surrounded by mountains, cliffs, and beautiful scenery, Yilan is a place you shouldn't miss on your trip to Taiwan.
You can travel around Yilan on the local train line; you can also travel around on scooters or rented bicycles.
The weather in Yilan is characterised by its warm temperatures during summer and cool temperature during its mild winter. Summer in Yilan can go up to 33°C and its winter can go as low as 13°C. Rainfall is also common throughout the year.
Getting To Yilan From Taipei
By Bus
Capital Star operated bus from Taipei City Hall Bus Station at Taipei City Hall MRT Station to Yilan Station (NT$131)
Kamalan operated bus from Taipei Bus Station at Taipei Main MRT Station to Yilan Station (NT$140)
It takes around 1 to 1.5 hours and tickets can be purchased online or on-site
By Railway
Express trains: Tze-Chiang, Puyuma or Taroko train from Taipei Main Station to Yilan Station takes about an hour, at around NT$170 to NT$220
Local train from Taipei Main Station to Yilan takes around 2.5 hours, at around NT$140
With its proximity to Taipei, Yilan is a popular place where tourists stop by. There are many attractions and unique things to do in Yilan. Here are the 14 best things you should do when you're there.
1.
Taste Yilan's Specialities At The Night Markets
Bustling Night Markets are a vital part of Taiwan's rich and vibrant culture, and they are great places to experience the local spirit and atmosphere. Night Markets in Yilan offers not only street food but also various apparels, games, and fashion-oriented stalls. It's a different kind of nightlife that one should experience at least once in their life!
Luodong Night Market is one of the most famous night markets in Yilan. It's a perfect place to sample and fill your bellies with local snacks and specialties. From bite-sized snacks and desserts to drinks, most food sold at this night market are not only delicious and savoury but also very affordable.
Some Must-Tries:
Mutton Soup
Spring Onion Pancake
Dragon Phoenix Rolls
Tapioca with Red Bean Fillings
Scallion Pancakes
Peanut Roll with Ice-cream
2.
Take In The Sight Of Wufengchi (Wufengqi) Waterfalls
Situated in Jiaxi Township, the Wufengchi Waterfalls boasts a great view of nature, as well as a picturesque landscape. With three spectacular waterfalls that are tiered along the hiking trail, both locals and tourists alike are drawn to this scenic spot. The total waterfall is around 100m in vertical height.
It is easy to be mesmerised by the sight before you — watching the gentle streams of water, and letting the sounds of the waters falling rhythmically down the pools below wash over you.
3.
Have Fun At Dongshan Water Park
"Get Close to Water, Embrace Green." — this is the slogan of Dongshan Water Park, located at Wujie Township, Yilan.
Dongshan Water Park is an outdoor water park by Dongshan River, and it encompasses various recreational activities.
True to its slogan, the water park incorporates the nature around it. There is an ecological conservation area, water activities area, outdoor theatre, and various leisure facilities in the park. You can also choose to rent a bicycle and cycle along the trail in the park while you enjoy the breeze and the sights of Dongshan River.
The water park is also famous for holding the annual Dragon Boat Festival as well as the International Children's Folklore and Folkgame Festival. It's a great place to spend time with your family, especially with children.
4.
Take A Long And Relaxing Dip In The Hot Springs
When talking about Yilan, you can't forget about its hot springs in Jiaoxi Township. The town is known for its clear and odourless hot springs due to its alkaline base. Even so, the hot springs still contain substantial amounts of minerals.
Many hotels in the town have hot springs and spas so you can easily relax in any one of them. What's more, there is also a stream of free foot hot springs in the centre of Jiaoxi, as well as hot spring fish pools.
If you're in Yilan, it's always a good idea to take a relaxing night off in the midst of your trip to dip in the warm waters!
5.
Cool Down In The Cold Springs
If you prefer something cooler, or for a more unique experience, try the cold springs in Su'ao Township! It's the perfect activity on a hot and sweltering summer day in Yilan.
The cold springs in Su'ao are one-of-a-kind in Taiwan. Its carbonated springs are also odourless and clear, and it feels like you're soaking in soda as the water bubbles around you. Interestingly, you can consume the water and use it to make food as well.
The temperature of the springs is around 22°C, and can easily cool your body as you immerse yourself in them. It's also said to have healing and rejuvenating properties.
6.
Visit The National Centre For Traditional Arts
The National Centre for Traditional Arts in Wujie, Yilan is a place where the traditional arts are preserved. When you step into the centre facing the streets and architecture reminiscent of the past, it feels as if you're back in time. Tickets cost NT$150, although there are discounts for students, children, and seniors.
There are many chances to learn and even make traditional handicrafts to bring home, as well as to experience traditional activities and games. Stroll along the streets and you may find a selection of souvenirs to buy and bring home! You can also enjoy the variety of traditional food, as well as performances at the outdoor stages.
From the exhibition centre to the traditional temple, a trip to this complex will definitely be an enriching and fun one.
7.
Revisit Your Childhood At Lucky Art Crayon Factory
Lucky Art Crayon Factory in Su'ao Township is one of the few places in Yilan where a crayon factory still stands and where you can also learn about crayons.
A haven for children, the factory is definitely a place where young kids will get excited and starry-eyed for. Tickets are NT$200 per person, and you can redeem NT$100 on the factory's products. There are also plenty of engaging DIY activities, from making your own markers and crayons to face painting. It's a great place to enjoy learning all about crayons and to invoke your creativity.
While the factory seems to be targeted at children, the process and activities can also be equally enjoyable for adults too!
8.
Take A Peek At Kavalan Distillery
If you like whisky, you won't regret visiting the Kavalan Distillery situated in Yuanshan Township in Yilan. Kavalan is Taiwan's most popular and original whisky brand. It is also an award-winning brand and a favourite globally.
There is no entrance fee, and the hourly tour of the distillery is free of charge as well.
For any whisky or alcohol geeks, adding this place to your itinerary will be a rewarding experience. Not only do you get to taste one of the world's best whiskies and blend some yourself, you also get to learn more about the actual process of making the renowned alcohol.
9.
Spend Some Time At Yilan Lanyang Museum
Boasting a building with an iconic pyramid-like structure and design, Yilan Lanyang Museum is easily recognisable through its resemblance to a type of rock form called cuesta. The museum is located outside of Wushigang Harbour, in the Toucheng Township.
General admission costs NT$100; students and groups can get in on a discounted price.
The layout of the museum is such that each level is based on a theme of the unique topographical terrain: The Mountains (4F), The Plains (3F), and The Sea (2F). There is also a Time Gallery and a Kid's Land on the first floor. The museum exhibits display the development of the Yilan Plains overtime.
Overall, a trip to the museum is not only educational, it also provides a space for visitors to imagine and feel connected with the natural environment.
10.
Check Out Yilan Brick Kiln
This historical site has been preserved since the 1990s. Originating from Bejin Village, it was converted into the museum we see today from a brick manufacturing factory that was about to be demolished back then.
The Brick Kiln has a series of thirteen individual kilns that are lined up in a row, with each kiln being rectangular in its shape. There is also a tall chimney at the end of the row.
At Yilan Brick Kiln, visitors can step into the individual kiln to take a look at the historical architecture.
11.
Visit The Brick Ark Museum
If you have a love for all things Lego, Brick Ark Museum is just for you. While it is a museum that holds many different kinds of brick structures and statues, Lego fans will find themselves awed and inspired by masterpieces created by famous local and U.S. Lego artists.
A dream for avid Lego and toy block fans, the exhibits in the Brick Ark Museum allow people of all ages to appreciate creative block art. You can also take a trip down memory lane as you explore the place filled with structures of not only characters from famous cartoons, but also of real-life places and items.
Entry fee is NT$200; there is also a DIY session included in the ticket, and you can bring the building blocks home as souvenirs too.
12.
Walk Around The Magical Jimmy (Jimi) Square
Sceneries and natural landscapes aren't the only beautiful things you can take photographs of in Yilan. Take a walk down Jimmy Square and be captured by the interactive displays around.
Located just south of Yilan Station, Jimmy Square is the physical manifestation of the magical adventures in children's picture books. Illustrations by Jimmy Liao, an acclaimed illustrator from Taiwan, are brought to life through the structures and statues built around Jimmy Square and its nearby park.
It's a place where children's fantasies can be fulfilled. There are many opportunities to take photographs too. Ignite the childhood spirit in you and bring your family along to this unique attraction!
13.
Chill At Mr. Brown Castle Cafe
Sitting on top of a mountain, Mr. Brown Castle Cafe in Toucheng Township offers a splendid view of its surrounding coastal landscape.
As its name implies, the cafe's exterior design is that of a castle's. The cafe has two stories, and you can go up to the rooftop for a panoramic bird-eyes view of the sea and Turtle Island. The cafe serves a variety of food and beverages; it also has outdoor seating.
While the only way up is via a car or taxi, it's still worth a visit. You can spend an afternoon there while taking in the sights, or just chill in the café after having fun at the nearby Waiao Beach.
14.
Go To Turtle (Guishan) Island
Turtle Island is the largest island in Yilan, situated 10 kilometres east of the Toucheng Township. The shape of the island resembles a turtle, and it holds Taiwan's only active volcano. In 1977, due to the harsh living conditions on the island, local residents have to be relocated.
You can take a comfortable boat tour around the island and watch whales, dolphins, and flying fish play around the ocean. However, if you want to land on the island you have to apply for a special permit in advance.
The island is home to a rich ecosystem and underwater hot springs. Additionally, it features cliffs and caves that you can explore and hike.
Fun Fact: Depending on where you stand onshore, the "turtle head" can face either left or right.
Be Surprised by Yilan
A trip to Taipei is fun and all, however, don't miss out on a chance to visit Yilan and its unique attractions! If you are in Taipei, you can easily take a bus or train out to Yilan and spend a few fun-filled days immersed in Yilan's culture.