7 Best Beaches in Perth, Australia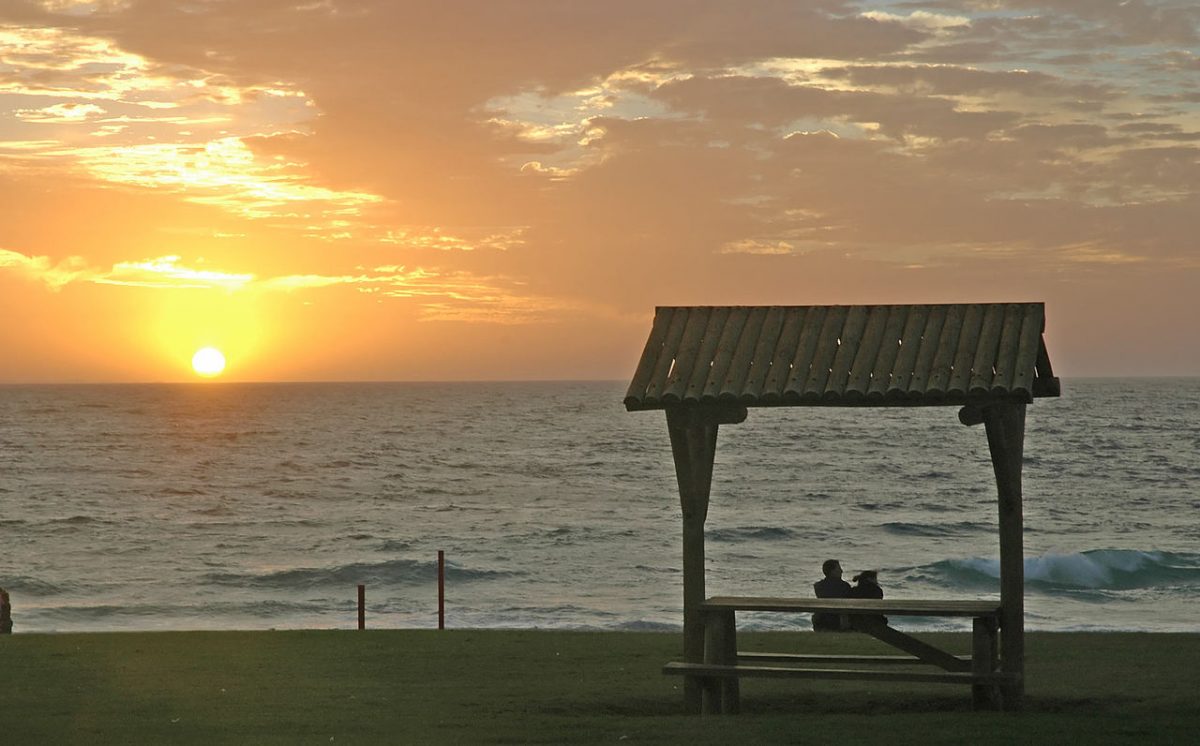 No doubt, Perth is known for their gorgeous beaches. Who wouldn't love the beautiful and long stretches of white sand that shimmer under the sunlight, the bright turquoise waters, and alluring waves?
Perth beaches are popular destinations that people flock to during their vacation. You'll love the smooth and warm sand sink against your bare feet with each step you take as the briny scent of the waves washes over you. Whether to relax, sunbathe, swim or snorkel, many Perth beaches are able to fulfil these wishes.
The best time to visit Perth beaches is typically between November to February — the end of spring and during summer. Are you ready? Here are 7 of the best Perth beaches:
Also known as Cott to the locals, Cottesloe Beach is one of the most famous Perth beaches. It is a favourite of both locals and tourists alike, a place where many spend their summer days frolicking in the clear waters.
The beach is divided into three areas. There is a main beach for swimming; Peters pool (at the North Cottesloe Beach) for snorkelling, and the south of Arch Monument which is great for surfing. If you are new to surfing, it's a good opportunity to learn at a local family-owned surfing school. Cottesloe's gentle waves also helps beginners to get accustomed to the sport.
Besides the beach, make sure to also catch a glimpse of the iconic Indiana Tea House. Or better yet, visit the Indiana Tea House and dine there while being awed by the view of the sun setting over the Indian Ocean. Cottesloe also has spots fit for picnics, seated between the Indiana Tea House and the rock groyne.
If you are more adventurous and up for a challenge, there is a cycling and walking trail along Cottesloe's beautiful coastline that stretches 25 km out to Hillarys.
However, if you are visiting Perth in March, this is one of the Perth beaches you must visit! The annual Sculpture by the Sea outdoor exhibition along this stunning beach is a must-see!
2.
The Basin At Rottnest Island
Rottnest Island is a small island off the coast of Perth City, accessible via a ferry from the city. It is a hotspot of Perth beaches; it houses several pristine beaches, and is a popular tourist attraction in its own right. You may explore Rottnest Island by renting a bicycle, and enjoy the breathtaking views along the coast.
The Basin is nestled between Pinky Beach and Longreach Beach, and within walking distance from the main settlement. It is a perfect swimming and snorkelling spot due to its crystal clear and shallow waters. Thus, it is suitable for all ages. It also boasts colourful reefs that meander around the bends.
After taking a dip at The Basin, you can check out other attractions on the Island. You can chill at the cafes and bars around the island, or visit the exhibits in the Museum and Salt Store. If you fancy something more thrilling, skydiving at the Skydive Geronimo Rottnest is for you. There are also plenty of island tours that you can go for!
Be sure to not miss and take photos of the adorable quokkas running around the island! Out of all the Perth beaches, Rottnest is one of the few places where these friendly creatures are able to roam freely, while under the protection and conservation of the State and Commonwealth legislation.
Conveniently located at the suburbs of Perth, around 15 minutes from the CBD, City Beach draws in a more modern and affluent crowd. The soft and white sandy beach is a hit with families and the younger crowd. While not as wide as other Perth beaches (~500 m), the availability of great shopping options and highly-rated eateries make this beach popular. You can often find families and friends enjoying themselves over a barbeque or picnics there as well.
Besides swimming, the beach favours surfers with its waves and Surf Live Saving Club patrolling the area during weekends and public holidays. It also makes for a pleasant walk down the beach, especially for dog owners.
On the way to City Beach, you should drop by Reabold Hill Summit Boardwalk, Bold Park. It offers a magnificent view at the highest point on the Swan Coastal Plain. It is also designed for disabled access via a ramp, thus extremely accessible.
One of Perth's popular surf beaches, Scarborough Beach has been through an enormous redevelopment. High-rise apartments and hotels dot the landscape of this vast beach, its promenade inviting visitors and tourists to stroll along the coast.
The beach is well-known for their great all year-round surfing because of its regular swell and large waves. There is a huge variety of restaurants and facilities that you can pick from and enjoy.
Nightlife on Scarborough Beach is unlike any other Perth beaches. Lined with bars and trendy cafes, it's a hub of activity and entertainment. During spring and summer, there are sunset markets every Thursday packed with a huge array of events. From live music, food, and retail stalls, to curated pop-up stores, the sunset market takes full advantage of the spaces to build an exciting and unforgettable beach lifestyle.
If you are someone who enjoys a fun atmosphere or likes to join the night bustle and crowd, do consider Scarborough Beach! The nightlife experience is definitely one of a kind!
Out of all the Perth beaches, Swanbourne Beach is one of the more unique ones in that the northern section allows visitors to be nude — yes, we can choose to not wear any clothing. There is a sign that says that clothing is optional so the area won't be hard to spot once you get there. The southern part of Swanbourne Beach in contrast, is family-friendly. The beach is well-maintained and clean, with a relatively smaller crowd.
The Swanbourne Beach Foreshore Pirate-themed Playground situated between the beach and The Shorehouse Restaurant is a perfect spot for families to hang out. Children can play and run around the playground, and there are picnic tables and barbecue pits at the grassed area.
Trigg Beach has one of the most reliable and huge surfing waves across Perth beaches. The beach extends out to the rocky Trigg Island. Surfers and bodyboarders will thus find themselves liking Trigg Beach for its consistent and enjoyable waves. However, do note that the water might be too rough for weaker swimmers.
Even so, it's a great place to watch surfers, and experience the local surfing culture. You can also take a long and relaxing stroll down the beach up towards Trigg Island. Just past Trigg, there are also safe spots for snorkelling by the Mettams Pool. Protected by reefs and waves, the Mettams Pool provides a sheltered condition for snorkelling.
The pretty and glittering golden sand also rivals that of the other picturesque Perth beaches, so if you love surfing, Trigg Beach is worth checking out!
Dog owners and lovers will also be pleased to know that there is a dog beach called Bennion Dog Beach at Trigg. It is one of the more dog-friendly Perth beaches. It is also a short walk from Yelo Cafe where dogs are allowed to dine outside.
A wide and flat beach with calm waves, Leighton beach is also a favourite spot for swimmers, joggers, and surfers among all of the Perth beaches. The area is a popular location to kite surf during summer. The beach stretches for 1.5 km, and you will be able to find restaurants, shops, and other amenities nearby. Due to its low waves, the beach is very much suitable for children.
Similarly, up north of the beach, there is a dog beach as well, its shallow waters perfect for your pup to swim in. There is also a specific dog exercise area which your four-legged friend can use. Leighton Beach is a great spot for Instagram worthy sunset pictures, and you can also enjoy the view of Rottnest from the beach on a clear day.
Adjacent to Leighton is Port Beach, a destination for water sports lovers. While similar to Leighton, snorkelling is more common in Port Beach. You can also grab a coffee and relax at the nearby local cafe called Coast and enjoy the beach view at your leisure.
Why Perth Beaches?
Perth beaches are home to some of the most outstanding beaches in the world. If you're planning to visit Perth, remember to hit up at least one of these Perth beaches! While these Perth beaches are all great, zoom in onto one or two that pique your interest; it is definitely an experience that you will not regret! If you want to explore more of Perth, we've got you.