Things To Do In Perth, Australia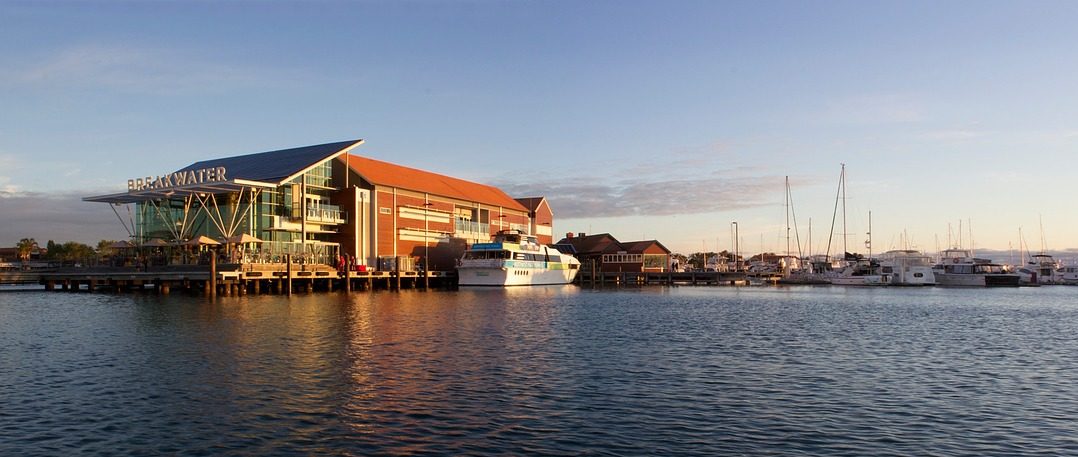 Perth, the capital city of Western Australia, is a city steeped in history and culture. Whilst it is known for being quieter and more laid back than other Australian cities, such as Sydney or Melbourne, that in no way implies the lack of activities to keep yourself entertained.
If you're looking for a holiday destination that promises a myriad of activities – with everything from bar hopping, killer shopping deals, and a chance to get in touch with nature, Perth has you covered.
1.
Rent A Car And Drive Down Perth's Sunset Coast
If you can't get enough of Perth's beaches, Perth's Sunset Coast is definitely worth spending a day on. Start your day in the morning by Cottesloe Beach with a quality cup of joe coupled with an ice-cream cone to beat the heat. Next, make your way through Scarborough Beach for some famously fresh fish & chips or ride the surf!
Keep driving along the Perth's Sunset Coast and you'll hit Trigg Beach, then Hillarys Boat Harbour and finally Two Rocks – if you have the energy to make it all the way to the end.
Otherwise, once you reach Hillarys Boat Harbour you'll have the option of checking out The Aquarium of Western Australia. Tickets are priced at AUD$30 (Adult) and AUD$18 (Child). Perth's aquarium also offers family prices. On top of the general admission, there are certain tours and activities available within the aquarium that may require you to purchase an additional ticket.
If you're looking to catch some serious waves along the beaches of Perth's Sunset Coast, check out the coastal watch online that gives you a real-time view of the intensity of the waves through a surf cam.
While you're at Hillarys Boat Harbour you can head over to Sorrento Quay Boardwalk where you'll be spoilt for choice with shopping and dining options. Sorrento Quay also makes a lovely backdrop for those vacation photos we know you're dying to take.
2.
Spend A Weekend In Fremantle
Freo, as it is fondly referred to by the locals, is the place to be for your fix of all things quirky. Make sure you hit the Fremantle Markets that happen every Friday to Sunday for a smorgasbord of fresh produce, good food, local designers and Aboriginal arts.
The Fremantle Markets operate between 9am to 8pm (Friday) and 9am to 6pm (Saturday & Sunday). We suggest you get there early if you want to experience all the markets have to offer.
Basically, if you have an eager hoard of friends and family back home waiting for souvenirs and goodies – the Fremantle Markets are a good place for you to load up. We guarantee you will be spoilt for choice and that you'll be able to find something for everyone.
Alternatively, awaken your inner beer connoisseur at one of the microbreweries located at Fremantle. Here you can spend the afternoon sampling a variety of locally brewed beers paired with only the finest pub grub.
If you're looking to find out a little more on the history of Fremantle, you can head over to the Fremantle Prison and get yourself on one of their guided tours.
The prison was built in the 19th century and was operational until 1991. Today, you can choose from a number of tours of the Fremantle Prison and learn about the history and heritage that surrounds it.
3.
Experience All Of Rottnest Island
Getting to Rottnest Island is easy enough with ferry services that run from various locations daily. You can catch the Rottnest Express from Fremantle or Elizabeth Quay for about AUD$69.00 for a round trip.
For those of you who haven't had your fill of saltwater lovin', you have the option of renting yourself some snorkel gear where you can swim alongside some of Perth's Bottlenose dolphins which are found all along the coastline of Rottnest Island.
Acquiring the necessary gear is easy enough while booking your ferry tickets, you can also rent snorkel gear and/or bicycle gear. The Rottnest Express ferry service also offers day tours.
You may have heard of Rottnest Islands smiliest residents, the Quokka. And while getting a chance to meet a Quokka (also dubbed the world's happiest animal) is reason enough to take a trip to Rottnest Island, there is so much more to see and do!
Sunlight dancing off of crystal clear waters, secret underwater snorkel trails, and a picturesque view from atop the Wadjemup Lighthouse are just a handful of the things you will experience when you visit Rottnest Island.
You even have the option of spending the night should you feel so inclined there are plenty of accommodation options in Rottnest Island. And if the variety of hotels and villas available don't tickle your fancy, you even have the option of renting an Airbnb for the night.
4.
Head Out For Some Good, Old-Fashioned Retail Therapy
If you're the kind of person that can never say no to a killer deal, Perth's Watertown Brand Outlet Centre (formerly Harbour Town) should be at the top of your list of places to shop while you're there. With brand names like Adidas, Fila, Levi's, Temt – be prepared to shop till you drop.
The best part is you will be paying factory outlet prices, also known as cheap, cheap, cheap! In our opinion, it is one of the best shopping centres in Perth to get the best bargains.
However, if you're at the other end of the shopaholic spectrum, and you're willing to splurge for something that's a little less mainstream. You will be pleased to know that Perth has its fair share of boutique shops that are definitely worth a stop.
Check out the likes of Periscope Clothing at Northbridge or The Annex at Mount Hawthorn and you'll be sure to achieve that Aussie Fashionista street style.
5.
Grab A Cocktail Downtown
Whether you're trying to cool off after a summer's day or if you're warming up on an autumn night, Perth's bar scene is perfect for both. Do you really need an excuse to enjoy a good cocktail?
In more recent years, the city of Perth has been dotted with an array of Instagram-worthy bars serving a satisfying selection of cocktails. A couple of our personal favourites would be The Flour Factory on Queen Street and Mechanics Institute in Northbridge.
The Flour Factory boasts Perth's largest collection of gin, not to mention the Tanqueray served on tap! All of which is packed neatly into a 100-year-old flour mill that oozes personality and character.
What we loved about Mechanics Institute was its unpretentious and unassuming ambience. Mechanics Institute is a cosy, little rooftop bar that sits above Flipside (a burger place run by the same owners).
They're known for making a mean cocktail. If you're looking for something to try, ask for a Charlie Chaplin – comprising of sloe gin, apricot brandy and lime. The ingredients are shaken to create an enticing medley of flavours, resulting in a delicious and refreshing cocktail.
6.
Throw Some Shrimp On The Barbie
As many of us already know, barbie (or barbeque) culture is popular amongst the Australians, and what better way to experience a country than to eat like a local? There's nothing quite like throwing some meat (or seafood) on the grill on a sunny afternoon, beer in hand while being surrounded by the best company.
Barbies are so popular in Perth that no matter which part of the city you should find yourself in, you should be able to find a public barbeque no more than a stone's throw away from you.
They even have a website for you to help locate the nearest public barbeque pits in Perth for your grilling convenience. Check out meatinapark.com.au if you're on the hunt for a good spot.
7.
Treat Yourself To A Day Of Chocolate And Wine At Perth's Margaret Rive
r
What's not to love about wine and chocolate? If you're an unabashed fan of the two, Margaret River in Perth is worth the drive. Known for its boutique wineries and chocolate factories, both of which are open for tastings!
Margaret River has to be our favourite sleepy little town of vices in Perth. We say make a day of indulgence out of it. A chocolate factory to start and then wind down at a wine tasting. You'll be pleased to know that you can book an Airbnb or a private tour with accommodation available so you can drink to your heart's content.
Alternatively, if you're looking to make your time at Margaret River a little more memorable you can also take a look at the caravan park. Where you can book either caravans, camp areas, or cabins. They also have caravans onsite that you can book for the night!
If you find yourself feeling guilty the morning after, take yourself down to the shore to catch some waves or go for a long walk on the beach and burn off some of those calories.
The weather in Margaret River is fair most of the time, with the best times to visit being November when it is not too hot or rainy.
8.
Tune In To Your Adventurous Side At The Lancelin Sand Dunes In Perth
Imagine picture perfect dunes of powder-white sand up to 3 storeys high, set against the brightest of blue skies. Combine that with adrenaline pumping sandboarding, quad-biking or 4-wheel driving. That is exactly what one might expect of Lancelin Sand Dunes in Perth.
For all you adrenaline junkies reading this, if you're wondering where you can get your hands on everything you need, you can easily rent sandboards, quad-bikes, and 4x4s at the Lancelin Sand Dunes!
If you aren't feeling too adventurous, we'd still recommend making the trip as the Lancelin Sand Dunes make for the perfect picture opportunity.
We suggest you lather on your sunscreen thick, don your favourite hat and a pair of shades before heading down.
If you're looking for accommodations at the Lancelin Sand Dunes, you'll be pleased to know you can get a room from AUD$155. Many of the hotels in Lancelin are near the beach as well, so remember to pack your swimwear.
9.
Explore The Wild, Wild, West(ern Australian) Wildlife
The Perth Zoo is definitely a good option if you are travelling with kids and wish to expose them to a number of members of the animal kingdom.
There are a number of close encounter experiences and kid-friendly programs designed to get you and your little ones up close and personal with some furry (and scaly friends). Admission into the Perth Zoo costs AUD$32.00 (Adult), AUD$15.50 (Child), the zoo also has subsidised rates for families.
Always wanted to hold a wombat, take a picture with a koala, or feed a kangaroo? The Caversham Wildlife Park in Perth is just the place to tick these things off of your bucket list.
With daily sessions being held there will be plenty of chances to warm up to some of Australia's native animals. Plus, you're welcomed to take as many pictures as you like with no additional charge on top of the AUD$30 that you pay for admission into Caversham Wildlife Park.
Still can't get enough of Perth's wildlife? You can also check out Whiteman Park. Located 25 minutes from Perth's city centre, Whiteman Park across nearly 4000 hectares. If you're looking for free things to do in Perth, you'll be happy to know that admission to Whiteman Park is free. However, there are also guided tours that you can purchase tickets to – AUD$24.00 (Adult) and AUD$14 (Child).
10.
Learn About Perth's Aboriginal Culture At Yagan Square
Yagan Square is part of Perth's City Link. Wedged between the railway station and bus port, getting to Yagan Square is relatively convenient.
Known for frequently hosting an array of events including night markets, live music by local performers, and food & wine trails – Yagan Square is a great filler activity on your Perth holiday.
Yagan Square is named after a prominent Aboriginal leader and you can clearly see the reflections and displays of Aboriginal culture and heritage. Located in the heart of town, Yagan square is a great place to delve into the culture of the vibrant city that is Perth.
11.
Walkabout And Experience Elizabeth Quay
Located in the central business district of Perth, Elizabeth Quay offers a plethora of things to see, do, learn, and of course, eat.
You can choose to hop on the Captain Cook Cruises and take a tour around Swan River. These cruises will take you around the banks and feel free to hop on or off at the surrounding restaurants along Fremantle, Perth, and the Swan Valley. This is a great way to experience more parts of the city on the same day!
Further immerse yourself in the Aboriginal culture of Perth, by taking part in the Go Cultural Aboriginal Tours & Experiences. You'll receive a traditional welcome, hear stories of the first people of Perth, and experience a smoking ceremony.
There are also plenty of restaurants at Elizabeth Quay where you can grab a bite and recuperate. With everything from delectable burgers, to super-fresh poké bowls, you won't be left wanting.
Elizabeth Quay is also home to various statues and monuments, each with their own special story to tell. The Public Art Walk at Elizabeth Quay will take you through each of these along with the different art installations that are set-up there at the time of your visit.
12.
Take A Swim At Serpentine National Park
If you've followed this list religiously during your stay in Perth, then you've been to a lot of beaches and jumped into the ocean on several different counts. Serpentine National Park offers you a swim of a different kind – where you get to swim in a waterfall!
Serpentine National Park paints a picture of lush, green grass perfect for a picnic and pockets of water surrounded by rock formations. Perfect for a cooling dip in Serpentine Falls on a scorching day.
Serpentine National Park fills to capacity fast and then closes to ensure proper enjoyment and safety within the area. So if you're planning to visit aim to reach before 10 am so you won't be disappointed. Plan a visit between July to November if you want to catch the wildflowers in full bloom, as blankets of colour encase the hill. Also, don't be alarmed should you find a kangaroo has joined your picnic.
While Visiting Perth, Australia
Remember it is important to adhere to the rules and regulations when it comes to safety and respecting the culture, wildlife, and people that are native to the country.
The best times to visit Perth are September, October and November when the country is in spring and the days are not uncomfortably hot, nor are they met with rain which could spoil certain activities you may have lined up.