Annyeonghaseyo World: 5 Cool Souvenirs To Buy In Seoul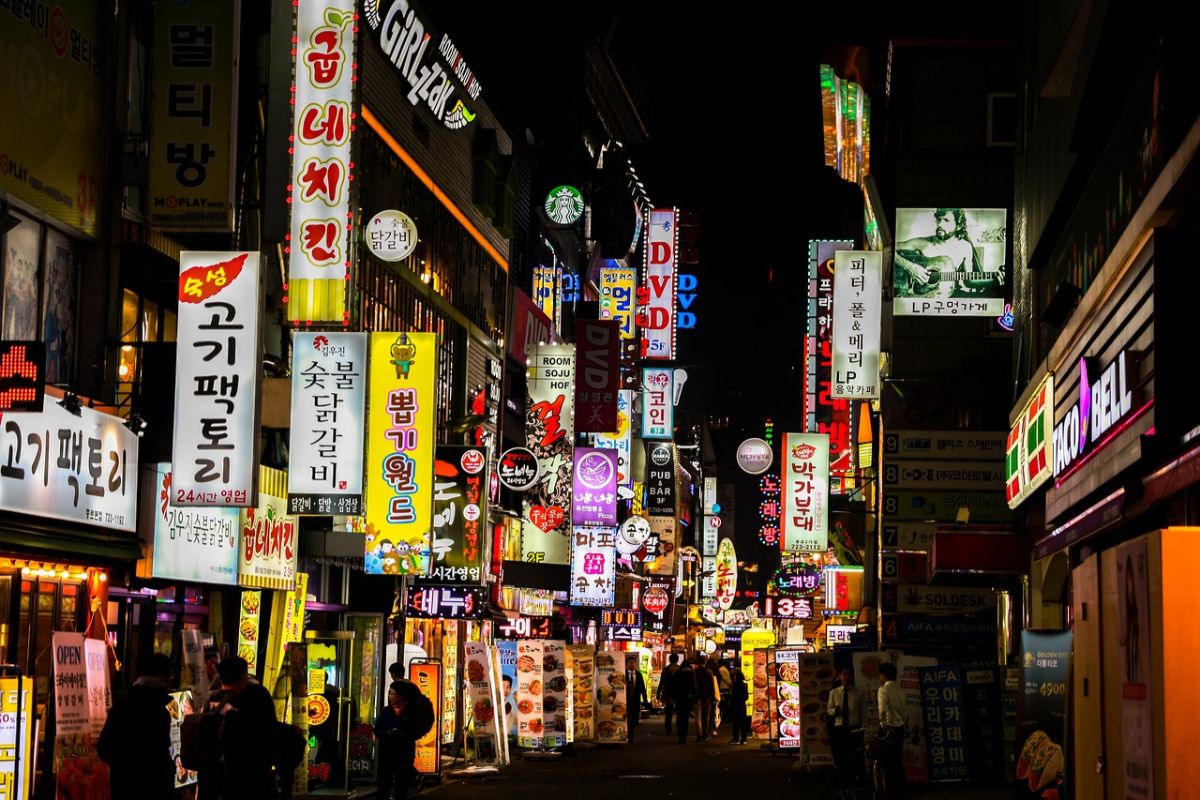 One of the best things about traveling is being able to explore shops and markets with original products that you will never find at home. Moreover, there is no better way to remember your trip than buying some unique souvenirs to take home to your family and friends. Besides their symbolic value, souvenirs can have great aesthetic and practical value. This is especially true in South Korea.
First of all, souvenirs showcase the cultural and artistic diversity of a place. Korean souvenirs are special because South Koreans are extremely creative with their crafts. Secondly, with their keen attention to details and their sophisticated taste, South Koreans have developed an unmatched diversity of quirky and useful products. They take every little detail into consideration, and they craft every object with great taste.
Certainly, during your time in South Korea, you must take a visit to the Seoul shopping district. The city boasts such a vibrant shopping scene that browsing the shelves is like treasure hunting. Even more, prices are affordable so you can indulge all your travel shopping fantasies.
The quality of Korean cosmetics is so remarkable that they've become popular souvenirs for travelers from all over the world. That's because South Koreans have high beauty standards and have transformed self-care into an art form. Due to the range of options unavailable elsewhere, shopping in Seoul for cosmetics is an exhilarating experience.
Cosmetics are the first choice of souvenirs from Seoul for female travelers who love to spoil themselves and buy great gifts for their girlfriends at home. However, cosmetics are also a top choice for male travelers who want to spoil the women in their lives.
The bestselling Korean products are the face masks, which seem to work wonders. In addition, the BB cream made in South Korea is one of the best in the world. Popular brands of cosmetics include Innisfree, Laneige, The Face Shop, Tonymoly, and Missha.
Where to buy: Myeongdong shopping area, health and beauty shops, duty-free shops, department stores
Price: US$5 – 50 or KRW5,000 – 60,000
2.
Traditional Korean Tea
Visiting a traditional Korean teahouse to sample these flavored healthy drinks is one of the best things to do in Seoul. You will immediately understand why Seoul shopping must include tea. Korean teas make such great souvenirs because of their unique flavors and the beautiful Korean traditions associated with tea-making and tea-drinking.
South Koreans brew tea from local plants with health properties such as ginseng, citrus flowers or peppermint leaves. Some teas may include ingredients like seeds or beans. The most popular traditional teas are daechu-cha, buckwheat tea, yuja-cha, omija, and meshil.
With different tastes and consistencies, Korean teas come in a great selection to satisfy every palate. And you don't have to struggle thinking about where to buy souvenirs in Seoul because these are available in every supermarket.
Where to buy: supermarkets, grocery stores, convenience stores
Price: US$12 – 42 or KRW15,000 – 50,000

If your Seoul time is short, a simple walk along a Seoul street will bring you in front of various interesting shops, each with its own specific character. The socks shops are probably the best at showing the eccentric creativity of South Koreans and their fondness for cute things. Full aisles are dedicated to quirky socks with all sorts of prints aimed to bring out your smile.
These cute socks are the best souvenirs to bring to your young children or to friends who appreciate humorous gifts. There's nothing that can make someone giggle like socks with ramen brands, cartoon characters, caricatures of celebrities, and cute animals printed on them.
The hilarious and adorable designs are unique enough to make socks worthy Seoul souvenirs. There are, however, other curious items with funny designs which you can buy, such as animal hats, cool backpacks, or t-shirts. The colorful quirky socks are the most available, and you can even buy them from vending machines.
Where to buy: department stores, Myeongdong or Dongdaemun shopping areas, Namdaemun Market, vending machines
Price: Starting from US$1 or KRW1,000

If you're a fan of Korean culture, you may want some souvenirs that speak about the country's traditions such as the hanji products. Hanji refers to the traditional Korean handmade paper, which is produced from mulberry bark according to a historic tradition. For hundreds of years, South Koreans used this paper to cover the walls, doors, and windows of their homes.
Today, hanji is used to make beautiful and interesting objects such as lamps, hand fans, picture frames, storage boxes, paper dolls, wallpaper, and stationery. Other hanji products include cards with Korean phrases such as Annyeonghaseyo which means Hello.
Hanji products are the most versatile souvenirs to buy from Seoul. Besides being incredibly beautiful, they are practical objects that can be used in your day-to-day life. They're also highly representative of Korean culture so they're great Korean gifts. You can buy hanji dolls for your children or a beautiful umbrella for a friend. The range of options is amazing.
Where to buy: Gyeongil Hanji Department Store, Hanji Chueok
Price: Starting from US$1 or KRW1, 000
5.
Gim or Roasted Seaweed

Gim refers to dried seaweed products that Korean people used to give each other as a gift during important holidays like Chuseok. While this tradition is no longer popular, gim has become one of the most common souvenirs among visitors to South Korea. These products are tasty and nutritious, have great health benefits, and you can eat them straight from the pack. The best varieties are those flavored with salt and sesame oil.
Gim products are some of the best souvenirs if you don't have a lot of time for shopping in Seoul and do not want to stuff your travel bag too much. They're also light-weight, therefore you can buy a bunch. If you're looking for "best souvenirs near me", there's no better option, no matter where you are in Seoul. Above all, these products are enough to give your friends and family back home a good taste of Korea.
Where to buy: supermarkets, convenience stores, grocery shops
Price: US$4 or KRW5,000 a pack
If you'd like to know where to shop in Seoul for all these awesome souvenirs, your best bet is taking a stroll around a Seoul shopping street. You can buy many wonderful products from supermarkets, but you surely want to explore more than a supermarket, especially with that abundance of quirky shops and vibrant markets. After your shopping session, you can reward yourself with some delicious Korean eats at Seoul Street. Check out the top things to do in Seoul, or take a trip to other popular cities in South Korea like Busan, Damyang and Jinhae.