Top 15 Things To Do In Seoul, South Korea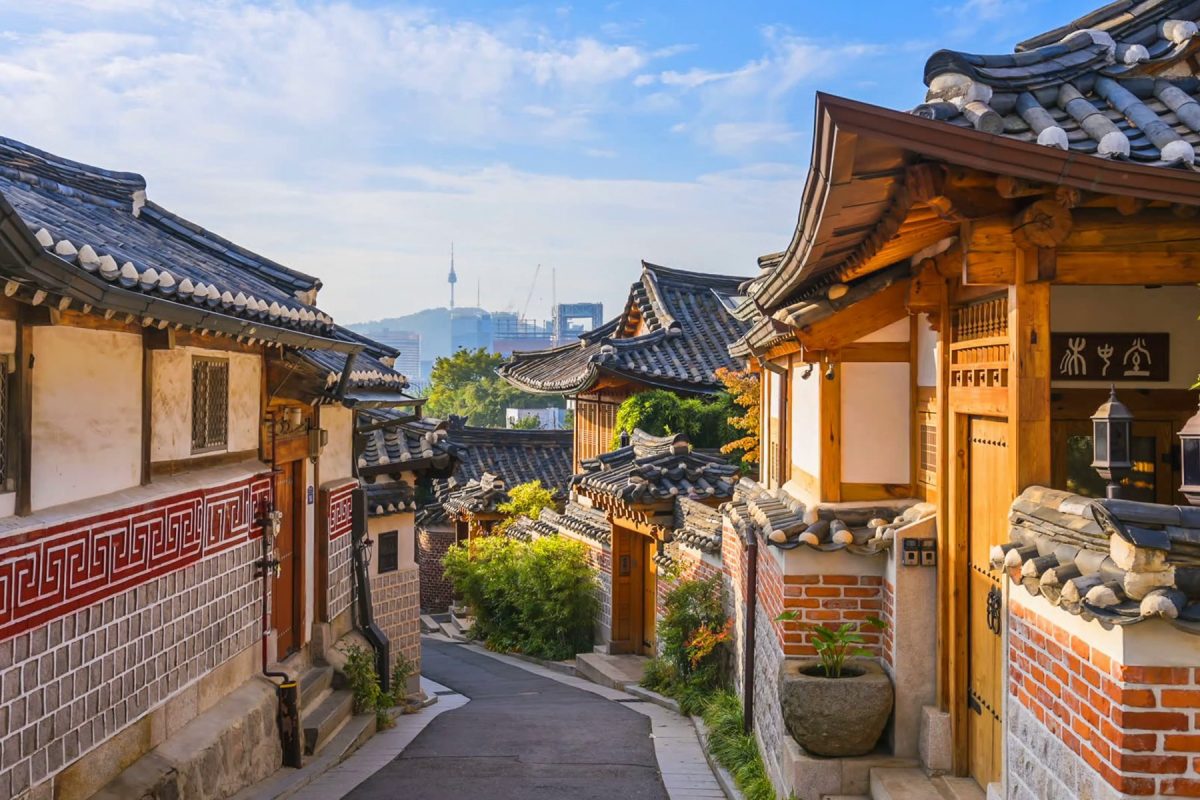 Seoul, the capital city of South Korea is a land rich in tradition, culture and mouthwatering cuisine. Seoul tourist attractions are a must-visit in Korea. There's nothing like visiting this overwhelming land because it is definitely once in a lifetime experience.
The attractions of Seoul are totally worth every penny you shell. Seoul is the perfect land that caters to the stylish fashionista, the impetuous backpacker or the heritage lover. It gives you memorable moments to cherish for a lifetime.
Before you pack your bags you would be wanting to know the best time to visit Seoul. You needn't worry about it, because Seoul is beautiful, throughout any time of the year. Therefore, there is no bad time to visit Seoul in South Korea.
If you are an absolute foreigner who is wanting to visit the most talked-about cherry blossoms of Korea, then a safe bet would be somewhere between March and April.
The tourist attractions of Seoul are at its peak during the months of March-May and September – November. These months are normally tagged as the best time of the year in Seoul.
The Major Attractions Of Seoul
1.
Explore Gyeongbkung Palace
Seoul is adorned with beautiful palaces, each with opulent stories of its own. Gyeongbkung Palace is one such palace, with a close resemblance to the Forbidden city of Beijing.
Being one of the most popular palaces of Seoul, it is always flooded with tourists every time of the year. However, it is difficult to find a tourist who hasn't paid his visit to this mighty palace.
Seoul palace has its origin dating back to 1395. It has undergone a renovation after it got dilapidated due to fire. It is a massive complex, therefore, it takes close to four hours to explore the palace in its entirety.
The Gyeongnbkung Palace of Seoul encompasses two museums, The National Palace Museum of Korea and the National Folk Museum. The handpicked guards keep on changing every two days.
They even do a performance at the entrance of Gyeongbkuk palace. Witnessing the performance is an enriching experience.
Ladies out there, it is this time in your life to garb into the traditional Hanbok in Seoul. You can rent a Hanbok from any of the stores in Jongno for roaming around in Seoul. Tourists touring the Gyeongbkung Palace in Hanbok is not an uncommon scene here.
2.
Get To Know Korean History At Gwanghwamun Plaza
The outside of the Gyeongbokgung complex is known as Gwanghwamun Plaza. The highlight here is the two statues, one of King Sejong and another of Admiral Yi Sun-sin.
The water fountain placed in the Gwanghwamun Plaza is dedicated to the admiral and the statue of King Sejong is positioned in Korean Main Plaza of Seoul.
This is one of the best places where you can capture some pictures for your Instagram account.
3.
A Silent Traverse In Jongmyo Shrine
Unlike the royal palaces that are stormed and noisy with tourists, the Jongmyo Shrine is a silent and solemn place in Seoul.
It is dedicated to the ancestral rites of the departed souls of Queens and Kings of the Joseon Dynasty. This shrine has kept its actual form since the 16th century without renovations.
Like every other Korean architecture, the Jongmyo Shrine has always been applauded for its excellent architecture. It has the record of being the world's longest single wooden structure.
This is designated as a UNESCO World Cultural Heritage site.
4.
Take A Bow At Jogyesha Temple
Out of different temples to visit in Korea, the Jogyesha temple in Seoul which stands high with pride is a classic example of Korean Buddhism. It was built in 1395, at the beginning of the Joseon Dynasty.
This has been the first temple of the Jogye Order of Korean Buddhism.
This Korean temple has fought its own battle with its names during the times of Japanese invasions, such as Gakhwangsa and Taegosa.
Once the country got its liberation and established the Buddhist purification in the country, it retrieved its name Jogyesha.
Jogyesha is the largest temple of Seoul. It offers a wonderful sight for every tourist. The temple surprises its visitors with its calmness and beautiful positioning.
Do not forget to visit the Chinese tree and the 500-year-old Baeksong lacebark pine tree. At the time of the Lotus Lantern Festival of Seoul make sure to take a glance at the courtyard of the temple. It gets lighted with paper lanterns.
5.
Witnessing The Beauty Of Bukchon Hanok Villages
A real residential area where people live, yet it welcomes tourists touring Seoul, to behold its traditional houses!
Though the houses in Bukchon is a restored version of the actual hanoks (which means houses in Korean), it has managed to combine traditional and ultra-modern mix in the exteriors and interiors.
If your heart yearns to have a stay here, there are plenty of Bukchon Hanok home stays in Seoul that can be pre-booked. The artisan displays inside the Hanok is stunning and beautiful.
If you need to know more about the intricate hand artwork within this Seoul village, plenty of workshops are at your service. Make sure that all these activities are booked in advance so that you don't miss out on anything!

6.
Experience Inside The Changdeokgung Palace
No other place like Seoul for the history lover in you. There are so many palaces that will attract you with their imperial designs, ornate interiors, and royal elegance.
Changdeokgung Palace is a must-visit palace in Seoul, that caters to all the above-said traits. It is always swarmed with tourists from different parts of the world.
Changdeokgung Palace was the most favorite of numerous Joseon Dynasty kings in Seoul. Therefore, it is also known as the longest-serving royal residential palace of Seoul in Korea.
The Changdeokgung Palace has managed to retain its original attributes when compared to other palaces in Seoul. However, the most striking factor of this palace is the landscape that embraces this building beautifully.
The rear garden in this magnificent palace of Seoul is another major tourist spot. Huwon is the name bestowed to this garden. It stands as a classic example of a Korean garden design. Huwon is the only rear garden of any Korean palace.
The Changdeokgung palace of Seoul has been designated as the UNESCO world heritage site.
7.
Hop To Shop In Dongdaemun Market
The best place to shop in Seoul, Korea is definitely the Dongdaemun market. This night markets too offer umpteen number of wholesale markets. It has beautiful items of clothing, designed by Korean locals. They are open throughout the night.
It is a paradise to shopaholics who can never get enough of shopping.
Don't be disheartened when they price the outfits really high, you can get your way by asking for discounts with a bright smile on your face.
Carry cash and hop on to every single shop lined up in the markets. Now, fill your bags to your heart's content. This Dongdaemun night market shopping in Seoul is gonna make you want for more!
8.
Is Dondaemun Plaza A Must-Visit In Seoul?
Unlike other attractions, this is neither a heritage monument nor a traditional market, but definitely, a miss if you haven't visited this masterpiece in Seoul.
The Dondaemun Plaza is Designed by the world's renowned architectural mogul, Late Zaha Hadid. It is known for its curves and fluid forms.
Starting from different bookshops to apparel and cafes, the Dongdaemun Plaza has housed almost everything. As a result, you can while away your time when you are here. It has art exhibitions that pull the crowd to pay a visit inside this mighty grandeur.
9.
Shop Endlessly At Gwanjang Market
With a history of over 100 years and being Korea's largest traditional market, the Gwangjang Market of Seoul is the best place to get the Korean silk and hand made goods.
Earlier it wasn't a common scene to see the markets of Korea open every day. Gradually Gwangjang market paved the way for such a routine in the history of Seoul, Korea.
The Dongdaemun Market in Seoul was a part of this huge Gwangjang Market and was divided into a single market much later.
Seoul market is the only popular vintage clothing arcade in Seoul. Therefore, it has swept off tourists and young couples to get their hands on splendid Korean designs.
It is the main area for the newlywed couples to pick up everything under their roof, from furniture to attires. Not to forget that the market has also attracted plenty of Korean celebrities too!
10.
Get Your Souvenirs In Insadong
Pondering on where to get the best Korean Souvenirs? Then Insadong in Seoul is the place you are looking for. This place is a must-visit to take home the wonderful Korean souvenirs.
Mostly Insadong in Seoul is known as the famous outdoor shopping street in Seoul. However, the shops are pretty much identical to each other with a plethora of vibrant souvenirs.
Thus, take your time to stroll around the shops that offer an array of Korean utensils, figurines, and calligraphy materials.
Apart from souvenir shopping, you have the twisted alleys and well-designed art galleries to spend your evening in the streets of Insadong.
Also, munch on some skewers of octopus and Korean crackers after the tedious shopping in Seoul. Try to grab it from the street food centers that are lined up one after the other.
11.
You Can Have It All In Myeondong
Yes, I mean it when I say you can have it all. This place cannot be missed when you have so many things happening already within Seoul's Myeongdong.
You can spend an entire day here in Myeongdong and still can't get enough of it. From food to shopping, you name it, this location has it all.
The Myeongdong shopping street in Seoul itself takes hours to finish. If you are this stylish fashionista, you can get your perfect look assembled in Myeongdong of Korea. There is a wide variety of outfits, cosmetics and footwear shops.
If you aren't a fashion freak and if shopping has always been a pain, then try to get a glance at the Myeongdong Nanta Theatre. They have numerous awards to their credit for their alluring comedy performances.
Did I hear you say, 'hey I don't know Korean' – you can relax because the drama performance in Myeongdong is non-verbal. You needn't know Korean to comprehend this show in Seoul.
Also, if you are wondering about what to eat in Seoul's Myeongdong, you can have your lunch or dinner with a bowl of Myeongdong Kyoja or Seokkojjigae. This experience itself is enough to enrich your experience in Seoul, Korea.
At the same time, try to get some moments of serenity and silence in the beautiful Myeongdong Cathedral. It stands as the symbol of Korean Catholicism. This cathedral was the first Catholic church of Korea.
12.
Some Cloth Shopping In Namdaemun Market
Talk about the best shopping centers in Korea and no other place on earth like Seoul, especially the Namdaemun Market. Therefore, there is an equal amount of locals and tourists swarming like bees in the market.
You can take a stroll almost every day for a month in Namdaemun Market and discover something new every day.
In comparison to the Dongdaemun Market, this market offers high-quality hand-sewn clothing. If bargaining is your thing, then this is the right place for you to get garbed in some wonderful Korean clothing.
So what are the best things to buy in Seoul, Korea? You can pick and choose from the wide collection of souvenirs, Korean jewels, and Korean street food. Did you know? You get all of that here in Namdaemun Market of Seoul, which leaves you awestruck.
13.
Hike Up The Bukhansan National Park
South Korea is considerably really small when compared to other countries, yet it has 22 national parks. However, hiking in Seoul is anytime doable during your stay here.
The Bukhansan National Park in Seoul is easily accessible by public transport. It has relatively very less travel time when compared to other South Korea's mountain national parks.
This national park is listed in the Guinness Book of World Records as the most visited national park per unit area. It is Korea's most popular hiking destinations and also the most beautiful Seoul mountain. Bukhansan Mountain has always been listed in the tallest mountains of Korea.
As always, carry lots of water and stuff your bags with snacks. Wear comfortable shoes, especially in winter, when you have to walk through the snow-filled trails.
Since the mountain is Seoul's top attractions, you wouldn't want to leave Bukhansan halfway with extreme fatigue.
Some temples scattered around the mountain can be one of the many reasons, that make the Bukhansan Mountain, the most famous mountain in Seoul.
14.
Look Down From Namsan Seoul Tower
Namsan Seoul Tower is one of the tallest towers of Korea. This is also the first tower tourist spot in Korea.
Initially, it was opened as a transmission tower to provide TV and radio broadcasting in Seoul. It is located in the Namsan Mountain in Central South Korea. Make it a point to go to the roof terrace of Namsan Seoul Tower to experience a magical view.
Namsan Seoul Tower also consists of Seoul Tower Plaza which is also another tourist attraction in Seoul.
For the hopeless romantics, you get quite a number of padlocks to lock it down to the fence for a beautiful love life. Similarly, one can also while away his time in the gift shops, cafes and restaurants placed above the tower.
15.
Pay A Tribute At The War Memorial Of Korea
Get some historical insights into the Korean War Museum, which has a free entrance fee to enhance learning.
First of all, if you want to get an in-depth understanding of the war, proceed to the Peace Plaza that takes you to the memorial hall.
Here, you can investigate more on war-ravaged Korea or take a walk around the outdoor exhibition area. You find umpteen number of aircraft and armored vehicles here.
If your mind still lingers on the Korean War, try watching the best Korean War documentary inside the screening rooms of the Korean War memorial in Seoul.
Above all, there is also a combat experience room that gives an opportunity to experience the life and death situation of the battlefield.
You also find a lovely garden with a man-made waterfall around this memorial of Seoul. Thus, it is a place for tourists to sit and relax after the tedious three-hour tour of the Korean War memorial.
Seoul is full of surprises and there's always something exciting you can do. Be sure to plan ahead so that you can get the best experience out of it. And while you are there, try out one of the many delicious Korean dishes over there to spice things up!