Your Perfect Guide To Visit South Africa While Staying On Budget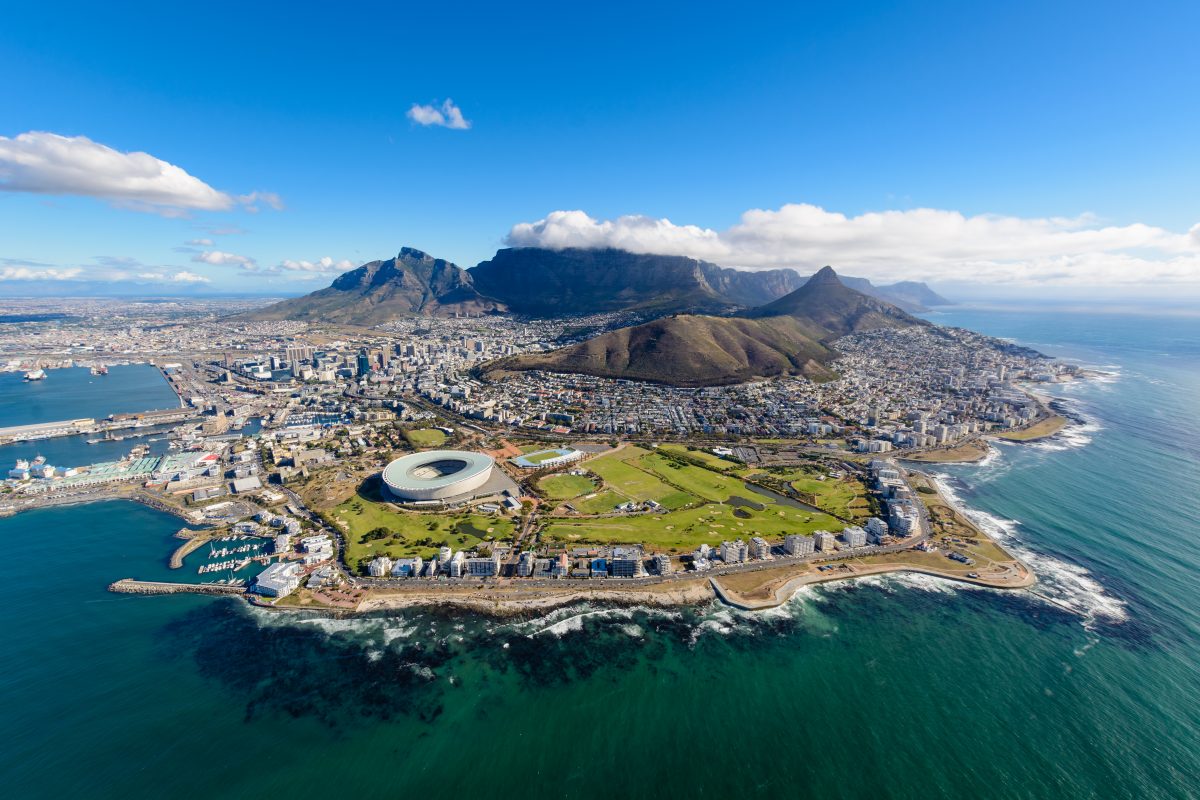 South Africa often gives the impression of being an expensive country to travel in. But what if the truth reveals that it's possible to visit South Africa on a budget? And it's even possible for families to travel in? In this guide, we will walk you through some tips and tricks on how to travel and to maximize your days here in South Africa without breaking the bank. Besides, we'll be recommending some attractions you definitely don't want to miss here in South Africa.
Tips To Travel South Africa On A Budget
Depending on where you heading, the cost of travel may differ. The trick to traveling within a strict budget is to try to stay away from the South African tourism hotbeds. However, if you decide to add Cape Town to your itinerary, then staying away from the high-end luxury tourist areas is a great way to shave off some of the overpriced food and drinks.
Accommodation
Depending on what type of travel you are undertaking, accommodations will be the biggest priority of your budget concerns, and there are many ways to monitor this. You can stay in hostels – some of which even accommodate families! Or you can try Airbnb as these tend to be less expensive than any chain hotel. In South Africa, hostels tend to run between 120 – 450 ZAR.
With home or room rentals from Airbnb, you not only get cheap accommodations. Often times, your host comes as a bonus to guide you through the city as well.
Otherwise, CouchSurfing is a great alternative too. If you're new to CouchSurfing, what it does is it bridges the locals and travelers through the exchange of culture for accommodation. Though most of the time it doesn't cost you anything, it's still nice to give your host something in return. A souvenir from your home country or even a meal will do.
Another option in South Africa is camping. A lot of the country's beauty lies in its natural beauty. Therefore, camping in one of the many campgrounds or national parks is a great way to experience South Africa. Plus, it's totally wallet-friendly.
Food
Food is relatively inexpensive in South Africa. Eating in restaurants cost around 50 – 225 ZAR, depending on the type of restaurants you are eating in. If you want to save on food, eating at local eateries away from the city center or at ones that are frequented by locals will prove to be a cheaper option.
Other choices you have are to buy groceries and cook yourself. It's especially favorable if you're settling down on an Airbnb.
Transportation
Transport is going to be the second-highest cost when traveling through South Africa. There are buses (Baz & Greyhound) or trains you can take between cities and it costs between 25 – 700 ZAR. Disregard the transportation, traveling on foot is perfectly fine. But if you must use transport, you may want to use Uber instead of public transportation.
Activities
South African tourist spots host a lot of free great activities. Any of the must-do things will cost you little to no money at all. Enjoying the wondrous natural beauty of the national parks or game reserves will run you between 100-130 ZAR.
So for a whole day of adventure, pack a lunch and keep your costs low while you get some stunning shots and enjoy the wildlife and native flora and fauna. If you are cautious in other areas, you might be okay with splurging 400-2000 ZAR. (Tip: if you have decided to go with the hostel option, book the tours through them, they will be cheaper).
Where to Travel on a Budget
The first thing to figure out is what matters most to you from the previously-mentioned categories and then know that it is where you will spend the bulk of your money. But with all that aside, let's get to the good stuff!
So now you know how to travel to South Africa on a budget. Next, we will help you out with a few budget-friendly locales to visit along the way! Here are a few of the places that we think you will enjoy:
Durban is a beautiful town that sits on the Golden Mile and is the perfect budget-friendly beachside option for any traveler. There are many things you can do for free or cheap, which is, of course, good for your wallet. You can take in nature at the many public gardens like the Durban Botanical Gardens or one of the reserves like Umhlanga Lagoon.
There are free walking tours as well if you want to learn a bit more about the history of the city. You can also travel a little outside the city and enjoy some of the amazing wildlife at the Thula Thula Game Reserve.
One of the three capitals of this fantastic country, South African tourism hasn't caught on to just how cool and cheap this city is. There are many great things to do in the city that are affordable. Any number of parks and gardens cost almost nothing, and there are also a few self-guided walking tours you can download online if you want a little intro into Pretoria's historical significance in the country.
You can also enjoy one of the many museums as well. Once again, one of the biggest things to do in South Africa is to enjoy the wildlife, so head out to a game reserve like Faerie Glen. This could be a great day trip that won't cost you that much.
There is a joy in driving up the coast or grabbing a bus at multiple stops in some of the most beautiful coastal towns in South Africa. You can enjoy the beaches or nature reserves like the Lake Eland Game Reserve. While staying within budget, you can enjoy any number of historical sights and museums along the way. That way, you get the full experience of the south coast of the cape.
If you love nature, Drakensberg has to be on your travel list whenever you're in South Africa. Unlike the bustling city of Cape Town, the Drakensberg region offers a more laid back vibe. Surrounded by nature shrubs and crystal clear lakes, spending a day or two here is simply insufficient to justify how beautiful the nature is over here. If you decided to go on a hike the Drakensberg, be sure to include the Rainbow Gorge trail near the Bergville and the Chain Ladders trail at the Northern part of Drakensberg. For daredevils, go challenge yourself with the Cathkin Biking Trails.
Otherwise, visit the Cathedral Peak for some of the finest wine tastings. Come back the other day for the Four Rivers Rafting or do a mini picnic to admire the rock paintings.
Take a little time to explore Joburg, one of the largest cities in South Africa. This city is not a South African Tourism destination that is often considered, but it has a lot of great things to offer. Moreover, it is much more budget-friendly than Cape Town in many ways.
You can check out some stunning hikes that lead to a fantastic viewpoint, or even check out a Buddhist temple. This city is unique and diverse and has a vibrant arts community and nightlife. There are also excellent free walking tours that will help you absorb the history and get to know the people and the culture a little better.
If you are going to enjoy a safari anywhere, it should be where you can get a good look at the big 5, and that means Kruger National Park. It is also a place where budget is not an issue. You can, if you have shelled out for a rental car, drive yourself through the park's trails or you can spend about $25 to take a game drive.
The best way to save on accommodation is to stay outside of the park. Feel free to drive in when you are ready to enjoy all the magical beauty that this place has to offer.
Cape Town is probably the most expensive place on our list, but with a little extra research and caution, you can enjoy this incredible South African city on a budget as well. Stick to the ideas above about accommodation and such, and you will be able to get a good taste of this amazing city. Try free activities like hiking or even free walking tours. And then, choose to splurge on other activities that may cost a little more but are one-of-a-kind.

Such activities can include a stroll along Boulders Beach, known for the numerous rock formations on the shore and strong waves and penguin colony. You may also have an amazing food adventure at Neighbourgoods Market, where you can get a taste of original South African Cuisine. Another wondrous destination is Signal Hill, a high and staggering mountaintop, but with a great view of the city. Wherever you go in Cape Town, there's always something marvelous to see.
Final Thoughts
If you really want to see the natural wonders and experience the unique culture of South Africa, but must do so on a budget, you may find many that say it is impossible. But with proper guide and knowledge, you'll know that visiting South Africa on a budget is more than possible. With just a few money-saving tips and tricks, you will easily be able to make your dream vacation to South Africa a reality. But before you go, learn the phrases you can use to make touring easier as well as safety tips when traveling to this country.