15 Things to Do in Johannesburg, South Africa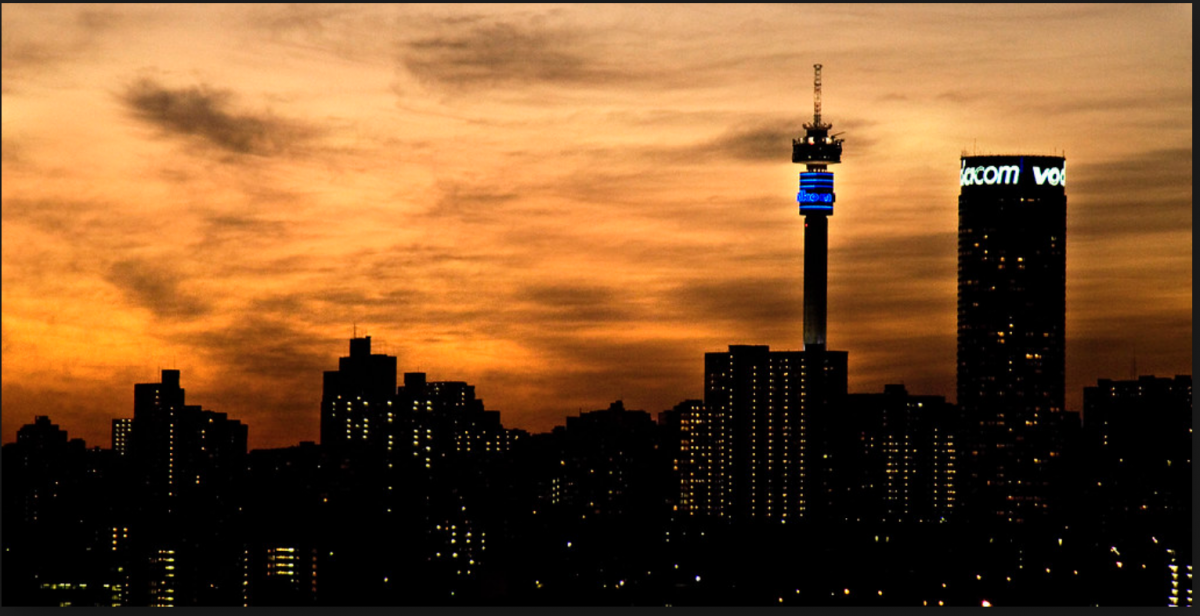 Nicknamed as the modern El Dorado, Johannesburg has been widely regarded as a land of opportunity and opulence. As the largest South African city and one of the 50 largest urban areas in the world, Johannesburg is famed for its large-scale gold and diamond trade and its economic powerhouse status.
A modern and prosperous city, Johannesburg is a cultural and commercial hub that can compete toe-to-toe with its international counterparts. Tourists visit this city in their droves to immerse themselves within the hustle and bustle of this dynamic urban landscape. However, they will also experience the colour and vibrancy of African culture that it also presents.
Johannesburg is an up and coming city that features prominence and fame in a variety of sectors and areas. These include culture, finance, commercial operations, industry and mining. If you are looking for the excitement of a rapidly growing city, with a touch of African flavour, there is no better place to visit than Jo'Burg. If you think that the City of Gold is the next stop on your travels, continue reading for a guide on 15 Things to Do in Johannesburg.
The Apartheid is a stain on the history of the country. However, the Apartheid Museum does not refrain to educate on this period, rather than eradicate it from the history books. The Apartheid Museum allows you to experience racial profiling, discrimination and segregation that permeated South African society between 1948 and 1994.
Visitors will also learn from the informative permanent exhibitions that details about the emotional journey of the Apartheid Movement. They will learn how it personally affected all people and the struggle to overthrow this prejudiced tyranny. Five times a year, the Museum hosts celebratory events to commemorate the end of apartheid.
The Apartheid Museum is a must-see for history buffs who wish to take a step into the past and experience Apartheid South Africa. The museum is open daily between 9 am and 5 pm. Tickets are priced at R85.00 for children's entry and R100.00 for an adult ticket.
Experience the 'gold rush' as the wind is blowing through your hair and adrenaline is pumping in your veins as you ride one of the very many attractions at the Gold Reef City Amusement Park. Located on an old gold mine, the park is themed around the 1886 Witwatersrand gold rush and comprises of 19th-century themed architecture.
There is something for everyone at the Gold Reef City Amusement Park. Examples include water rides and roller coasters for the kids to the famous Gold Reef City Casino for the grownups. Visitors can also visit the on-site museum dedicated to gold mining. One thing for sure when you visit the Gold Reef City is that you're in for a fun day out!
3.
Lesedi Cultural Village
At the Lesedi Cultural Village, visitors will receive an up-close look on the beautiful authentic culture of Southern Africa. It's situated near Johannesburg, within the Cradle of Humankind, Gauteng. This tourist village celebrates the cultural traditions of several different tribes. Additionally, it comprises of several specially reconstructed traditional dwellings.
Cultural activities and demonstrations of traditional dances are regularly held to the delight of tourists and locals alike. If you wish to have a taste of traditional South Africa, there is no better place to see it than at the Lesedi Cultural Village.
4.
Croc City Crocodile & Reptile Park
If you have a penchant for death-defying, adrenaline-pumping activities, then you won't find a more thrilling experience than at the Croc City Crocodile & Reptile Park! The Croc City Fly-Over allows only the bravest of heart to zip-line only five meters above where crocodiles live.
Visitors can also take part in other daring activities including touching exotic snakes and getting up-close with a tarantula. In conclusion, if you're not too much of a scaredy-cat, you'll find yourself having tonnes of fun at the Croc City Crocodile & Reptile Park. Croc City is open daily between 9 am and 4.30 pm and ticket prices.
Get an up-close and personal look at the natural beauty of native African species by going on an exciting safari excursion at the Lion & Safari Park in Gauteng. Visitors may experience a curated safari tour, overseen by experienced guides, or even go on a self-guided tour.
The Lion & Safari Park also offers guests the opportunity to walk alongside lions and cheetahs and interact with them in a risk-free manner. There is no better place to get an authentic taste of what it is like to prowl amongst these stunning animals. Visitors will also get to see how they survive and thrive in their natural environment.
The park is open between 8.30 am and 6 pm from Monday to Friday. On weekends its open between 8 am and 8 pm.
Visit the place that honours the Grandfather of Freedom and even hosts a six-meter statue of the man himself. In the words of the Square's manager, The Nelson Mandela Square is 'optimistic, expressive and confident' and represents a 'sophisticated, cosmopolitan and eclectic success story'.
The Square is popular amongst retail aficionados and is attached to the famous Sandton City shopping centre. Together it forms one of the largest shopping complexes in Africa, with over 400 shops to choose from. The Square is known for its diverse and expansive choice of shops and restaurants where visitors are spoilt for choice.
Get ready to spend some money and shop till you drop! The Square is open daily between 9 am and 10 pm. On Sundays, the Square closes earlier at 6 pm.
7.
Pretoria National Botanical Garden
Located in Gauteng, this gorgeous green garden showcases the beauty of nature in all its glory. It allows visitors to soak in the peace that it can bring. As one of South Africa's nine National Botanical Gardens, Pretoria displays several different areas of carefully designed gardens. These include medicinal, cycad, succulents, useful plants, enabling and tea.
Also situated within the grounds of the garden are a restaurant, a concert stage, function hall and several educational facilities. These facilities include a herbarium, a biodiversity centre and an environmental education centre. If you're looking for a place that educates and entertains in a natural environment, you can most certainly find it at Pretoria National Botanical Garden.
The garden is open daily between 8 am and 6 pm.
8.
South African National Museum of Military History
Take a step back into the past when you visit this entertainingly informative and interactive military museum. The museum was opened in 1947 by then-Prime Minister, Jan Smuts. The South African National Museum of History's original purpose was to serve as a reminder and tribute to South Africa's involvement in the Second World War.
Today, the museum stands as a monument to the nation's involvement in all related conflicts. Any military history buff will have the time of their lives spectating at the genuine military artefacts. These include artefacts like weaponry, aircraft and tanks arising from conflicts such as both World Wars, Anglo-Boer War and the Korean War. Visitors can also pay respects to fallen soldiers at various memorials situated around the museum. They can also observe a whole host of other educational exhibits within the museum.
The museum is open daily between 9 am and 4.30 pm.
9.
Nelson Mandela National Museum
'I have come home at last' were the words uttered by Nelson Mandela when a rally welcomed him home in Soweto in 1990. After a 27-year prison sentence, Nelson Mandela and his wife, Winnie, laid their heads at No.8115 in Orlando West. Mandela later wrote in his autobiography that 'No.8115 was the centre point of my world, the place marked with an X in my mental geography'.
Today No.8115 stands as the Nelson Mandela National Museum. Visitors all over the world can explore Madiba's old residence, where he lived from 1946 to 1962. With faded scorch marks from Molotov cocktails and the impressions of bullet holes littering the red-brick exterior of this matchbox house, the Mandela House is awash with history. Inside the museum, visitors can see the genuine original furnishings that decorate the house. There are also numerous memorabilia that tells the painful and inspiring story of this heroic man.
The museum is open daily between 9 am and 4.45 pm.
One cannot leave Johannesburg without visiting one of South Africa's most important historical sights. Decades ago, Constitution Hill was a location of extreme pain and suffering during the apartheid movement that swept the nation.
The Number Four jail housed only non-white inmates including Nelson Mandela and Mahatma Gandhi. The Old Fort was notorious for incarcerating white males and the Women's Jail was reserved for female inmates only. Today, the old prison complex stands as a representation of South Africa's dark past and the post-apartheid future. The old 'Awaiting Trial' prison block was knocked down to make way for the current Constitutional Court that stands in its place.
In contrast to what used to be there, the Court stands for justice for all South Africans. Visitors can soak in the shocking history and the painful stories of those who fought for the democracy and freedom that exists today.
The museum is open daily between 9 am and 5 pm.
11.
Hector Pieterson Museum
'To honour the youth who gave their lives in the struggle for freedom and democracy' are the words that decorate the entrance to the Hector Pieterson Museum. Unfortunately relatively unknown in the western world, Hector Pieterson was a 12-year-old schoolboy who was tragically shot by police during the Soweto Student Uprising in 1976.
Within the museum, visitors can see the exhibits on show that tells the story of events before, during and after the anti-Apartheid Soweto Uprising. The site of the devastating shooting is located two blocks away, but the beautifully poignant tribute in memoriam of the young people who gave up their lives for peace, freedom and democracy can be found within the grounds of this inspiring and moving museum.
The museum is open daily between 10 am and 5 pm, with the exception of Sundays when the museum closes earlier at 4.30 pm.
There's no need to catch a flight to Italy when you can find its near-replica in the centre of Johannesburg! Visitors can play a fun game of blackjack or poker when you visit the famous 'play-on-words' Montecasino. Named and themed after the gorgeous Monte Cassino in Ital, this stunning leisure and casino complex is designed to replicate an ancient Tuscan village.
Welcoming 9.3 million visitors every year, the Monte Casino offers guests a whole host of activities and events to experience. Visitors can play on the slot machines or take a seat at the poker table when they visit the main casino. In addition, there are also magnificent shows and musicals showcased at the Teatro, the largest theatre in South Africa. If you're looking for a fun-packed night in Johannesburg, there is no better place than the Montecasino.
Housing over 2000 animals of 320 different species, the Johannesburg Zoo is dedicated to the conservation and protection of the stunning native animals that can be found in South Africa. Furthermore, the zoo also hosts a successful breeding programme which has produced unique animals such as white lions and Siberian tigers.
Visitors can marvel at these exquisite creatures through the expansive choice of tours and excursions. These are on offer, day or night. Additionally, visitors can even choose to sleep under the stars with the stunning animals in near proximity.

The zoo is open all year round including public holidays from 8.30 pm to 5.30 pm.
If you're partial to a cold one, then you're going to enjoy an excursion to the SAB World of Beer. An interactive multi-media museum, the SAB World of Beer takes guests on an educational journey. It explores the rich history of South African beer, its origins and its production processes. Finally, at the end of the tours, visitors can retire to the in-house bar and sample the cold beers on draught. Clink clink!
15.
Neighbourgoods Markets
Immerse yourself amongst the locals and pick up some native, homegrown delicacies and designs at the Neighbourgoods Market. A bustling outdoor market selling an expansive choice of international eats, cocktails, clothing and much more, this market is popular amongst locals and tourists alike. With funky African music blaring on speakers, delicious food to scoff and friendly locals with wide smiles, there is no better place than the Neighbourgoods Market to get a feel of the true vibe of Johannesburg.