15 Best Things To Do In Durban, South Africa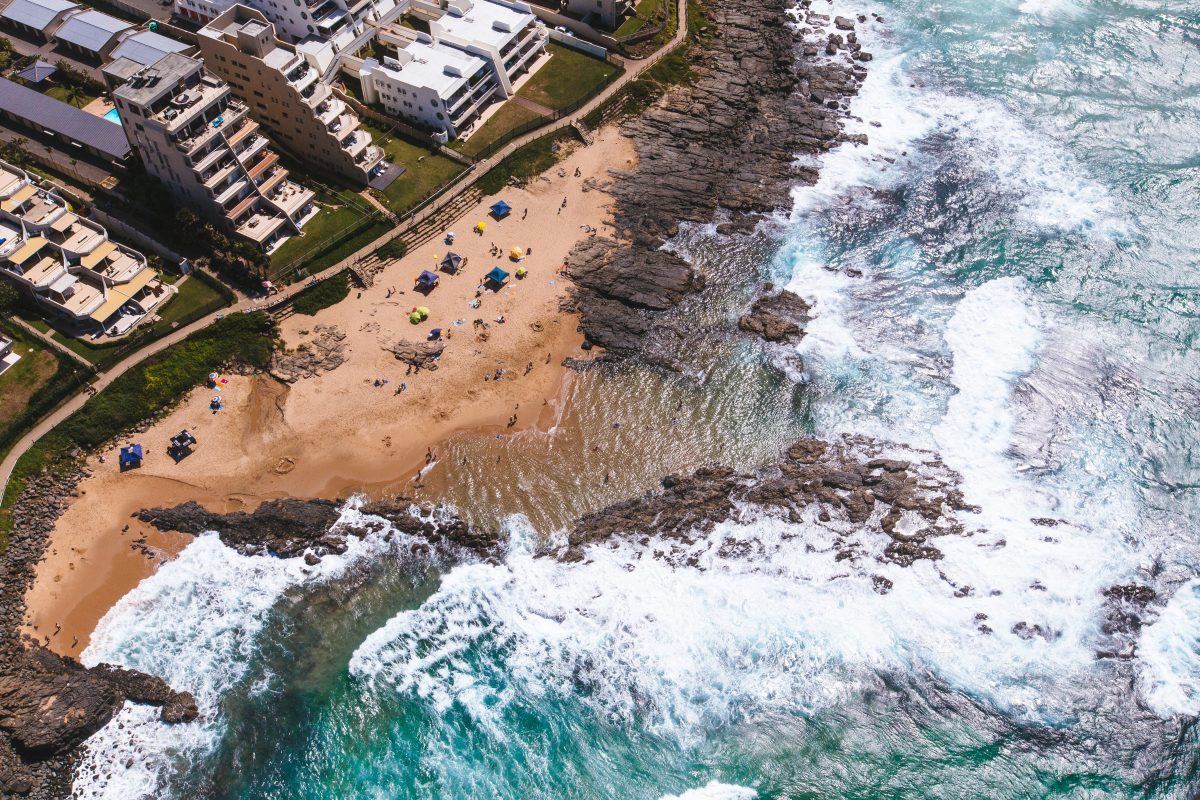 Thinking of a trip to South Africa? Cape Town and St. Johannesburg are undoubtedly popular with tourists. However, this time, why not venture to a lesser-known yet equally breathtaking city? Durban is a treasure trove of wondrous sights and fun activities waiting to be discovered. So, read on to uncover what South Africa's third most populous city has to offer!
Weather In Durban
Wondering what clothes you should pack for your trip to Durban? I'll recommend throwing in some comfortable clothes that wick away sweat easily as Durban enjoys a humid subtropical climate. Summers in Durban tend to be hot and humid, so do pack a portable fan to keep cool!
If you're traveling in winter, you don't have to arm yourself with a thick winter jacket as Durban winters are generally warm and dry. Scrimp on your luggage space when you leave home for Durban as you're going to want a lot of space later to store all that shopping!
Without further ado, let's set off on a tour of the best things to do in Durban, South Africa:
Have you really been to Durban if you did not visit the famous uShaka Marine World? Indeed, this popular attraction is South Africa's most loved marine theme park. Covering a jaw-dropping 16-hectares, you can easily spend a complete day here. Take your time to enjoy all that this enormous theme park has to offer: thrilling water rides, fascinating oceanarium where you can come up close with various marine animals, seal and penguin shows, sandy beaches, shopping… the list just goes on and on! I'll even go so far and declare that whatever entertainment you seek, you can probably find it at uShaka Marine World.
Thrill-seekers, rejoice! If your idea of fun is feeling the adrenaline pumping wildly through your veins, then Moses Mabhida Stadium is the perfect attraction for you. This landmark is home to the world's largest swing, the Big Rush. Yes, you heard that right. This ride catapults you into an exhilarating 220-meter arc that'll get you screaming till your voice goes hoarse.
Once you're done with the ride and confirm that you are still very much alive, head on to the south side of the stadium's arc. There, you can embark on an exciting 550-step adventure walk. After this nail-biting experience, reward yourself with a break-taking view of the city below. For those who are too chicken, fret not. You can board a funicular at the north side of the arc to a viewing platform above.
Not to be misled by its name, Suncoast Casino offers a lot more than just betting your life savings in an enclosed room (I kid). Besides (of course) gambling, you can enjoy a whole host of other entertainment here. Located right by the seafront, visitors are treated to a spectacular mix of sun and sea. Treat yourself to the latest blockbusters at the luxurious Suncoast Cinecentre. If you're traveling with kids, why not take them to The Magic Company for a fun-filled afternoon of arcade games? Additionally, The Globe and The Banyard Theatre hosts some of the best shows, entertainment, and events in Durban.
4.
Durban Botanic Gardens
Established in 1849, Durban Botanic Gardens is currently South Africa's oldest surviving botanic gardens. With a land area of over 15 hectares, you can easily get lost in the wonders and beauties here.
The Durban Botanic Gardens is home to one of the finest curation of orchids that are guaranteed to take your breath away. Besides vibrant orchids, you can also admire their collection of magnificent palm trees. These palm trees are not only grand in sight, but they've also stood the test of time. Notably, the oldest surviving palm tree in this garden was planted in 1873!
Besides plants, you can also discover the beauty of the insects in the animal kingdom here. Pop over to the Butterfly Habitat Garden to marvel at the vibrancy of the butterflies!
5.
Victoria Street Market
If shopping is your cardio, then Victoria Street Market is the best gym that you can find. Undeniably the shopping mecca of Durban, visitors are spoilt for choice from about a hundred over stalls. Intricate African handicraft, tantalizing Indian spices, traditional clothes… you can shop till you drop in this busy market. Victoria Street Market is also well-loved for protecting its rich culture and heritage against the tides of gentrification; it's definitely a must-go place for an authentic local experience!
The only zoo in Durban, Mitchell Park Zoo promises a delightful day of fun and learning for the family. You can admire various animals such as crocodiles, cranes, monkeys and even raccoons! Bird-lovers will be excited by the walk-through aviary that allows visitors to get up close and personal with their beautiful birds. There's even a small sand-filled playground for your kids to frolic in. Besides viewing the animals, Mitchell Park Zoo is also a great place for a picnic! Visitors are welcome to lay their own mats on the zoo's various immaculate grassy lawns and picnic under the warmth of the afternoon sun.
Tucked away in KwaZulu-Natal is one of Durban's greatest natural treasures. Paradise Valley is a breath-taking nature preserve where one can escape from the hustle and bustle of city life. If you're craving for some tranquillity, this is a must-go destination. Trekkers can embark on one of the four trails in this reserve. Along the way, you are treated to magnificent sights of lush foliage and glistening waters. The highlight of Paradise Valley would definitely be its pristine and grand waterfall. The soothing sounds of water gushing over the edge are sure to be the best playlist for a restful hike.
If you're in a coastal city, you'd definitely have to pay its beaches a visit! The Golden Mile is undeniably one of the best places in Durban to soak up the sun and the sea. True to its namesake, golden beaches stretch on for miles, lined with hotels, restaurants, and shops. Many flock to the beach to enjoy exciting water sports. Surfing, swimming, fishing: enjoy it all in Durban's lovely waters. For those who aren't too keen on taking a dip in the sea, the wide expanse of sandy beaches is just as perfect for a bit of sun-tanning or people watching.
Along the beachfront, you can partake in other kinds of sports. Jogging, cycling and even skateboarding are a few of the favourite activities here. Indeed, the beachfront is dynamically full of life! After you've tired yourself out at the beach, just pop into one of the nearby restaurants to fill up your tummy with some delicious food. A day at the Golden Mile is bound to be full of entertainment and fun.
Durban Ice Arena is an ice rink, convention center, and exhibition hall, all combined into one grand multi-purpose complex. Visitors can enjoy a fun day of skating in its huge international-sized ice rink. Besides ice-skating, you can also enroll in a few ice-hockey classes as well! You can also book the venue to host team get-togethers or birthday parties. There's really nothing that screams memorable more than a funky disco-themed party at an ice rink.
10.
Durban Natural Science Museum
For the budding scientist with a thirst for knowledge, the Durban Natural Science Museum offers an enriching day full of learning. Discover more about Earth's natural history from their various world-class exhibitions. Gasp at the life-size reconstruction of a Tyrannosaurus Rex. Be amazed at their collection of birds (the third largest collection in the whole of Africa, imagine that!) Durban Natural Science Museum also displays an almost complete skeleton of the now-extinct Dodo Bird. It's a fascinating exhibit that'll serve as a stark reminder of the importance of conservation. Indeed, Durban Natural Science Museum is a great place to take yourself (and your kids, if any) on a meaningful learning journey.
Located near the Durban beachfront, Durban Fun World is a family-friendly amusement park. Filled with lots of exciting rides that cater to the tastes of a wide range of family members, there's something for everyone here. Younger children can enjoy themselves on age-appropriate rides like the carousel. Older children who want more thrilling rides will have the time of their lives on the various rollercoasters available here. For the couples seeking a little quiet time, the cable car ride is perfect. Aboard this ride, you can enjoy a little solitude with your other half, together with the scenic views of the city and sea below.
Don't worry, the BAT Centre is not a euphemism for a zoo for bats. In fact, you won't be finding any dark-skinned creatures here. Unlike its misleading name, the BAT Centre is actually a hub for the arts, culture, and entertainment. Full of aspiring artists, the BAT Centre is lively and welcoming. Various events such as workshops, concerts, poetry readings are often held here too. It's a lovely place fuelled by the passion and love of the art community. Head over now and find your inspiration!
13.
Kingsmead Cricket Ground
With a seating capacity of 25,000, Kingsmead Cricket Ground bursts with life whenever there is a game. Watching a cricket match in this famous stadium is an experience in itself. It sounds rather counter-intuitive but you don't have to be a cricket fan to enjoy the game at all! As you sit amongst the crowd, you can feel the infectious energy of the roaring crowd course through you. The enthusiastic atmosphere almost feels like a dopamine high. If there happens to be a game when you're in Durban, definitely try to book tickets to it. You've got to feel the adrenaline and excitement for yourself to understand it!
Everything is just so much cuter when it's tiny. At Mini Town, you are invited to a tour of Durban, except that everything is now so much smaller and you essentially turn into the Giant from Jack and the Beanstalk. "What's so fun about seeing scaled-down landmarks?" The skeptical adult might scoff. Well, trust me, there's just something about seeing popular Durban landmarks in miniature form that just triggers one's primal instinct to squeal, "Adorable!" So, throw away your doubts, embrace your inner child and set forth to Mini Town!
15.
Durban Local History Museums
What better way to understand Durban better than delving deeper into her history? Durban is home to eight top museums showcasing her history. Head over to the Durban Maritime Musuem to learn more about Durban's rich maritime history. Afterward, visit the Bergtheil Museum for insights into the South African military.
If you've still got time to spare and a thirst for more knowledge, why not visit the Cato Manor Heritage Centre to learn more about the past rebellions, riots, and suppressions that shook Durban. At the Mpumalanga Heritage Museum, visitors are poignantly reminded of Mpumalanga's history of political violence. Additionally, the KwaMuhle Museum documents Durban's urban development over the years.
If you're keen on a more in-depth understanding of Durban's history, head over to the Old Court House Museum. The oldest building in Durban's central business district, the Old Court House Museum is Durban's largest history museum. Here, you can view exhibits and artifacts displaying Durban's history over the decades.
To understand the life of Natal's first Prime Minister, Sir John Robinson, pay a visit to the famed Old House Museum. This museum houses a detailed recreation of the Prime Minster's house. The antiques and artifacts on display in this museum are sure to trigger some serious nostalgia about the days gone by.
Lastly, nestled just a half hour's drive away from Durban lies Pinetown Museum. A multi-cultural museum, visitors can learn more about a huge range of topics under one roof. From early settler history to local culture today, Pinetown Museum is a hotbed of enrichment.
Takeaway
Durban may not be as popular as the other cities in South Africa. But if you're looking for something more raw, fresh, and something that can really help you immerse into the South African culture, then you better add Durban into your itinerary if you're flying to this part of the world!