6 Easy Ways to Earn Asia Miles Quick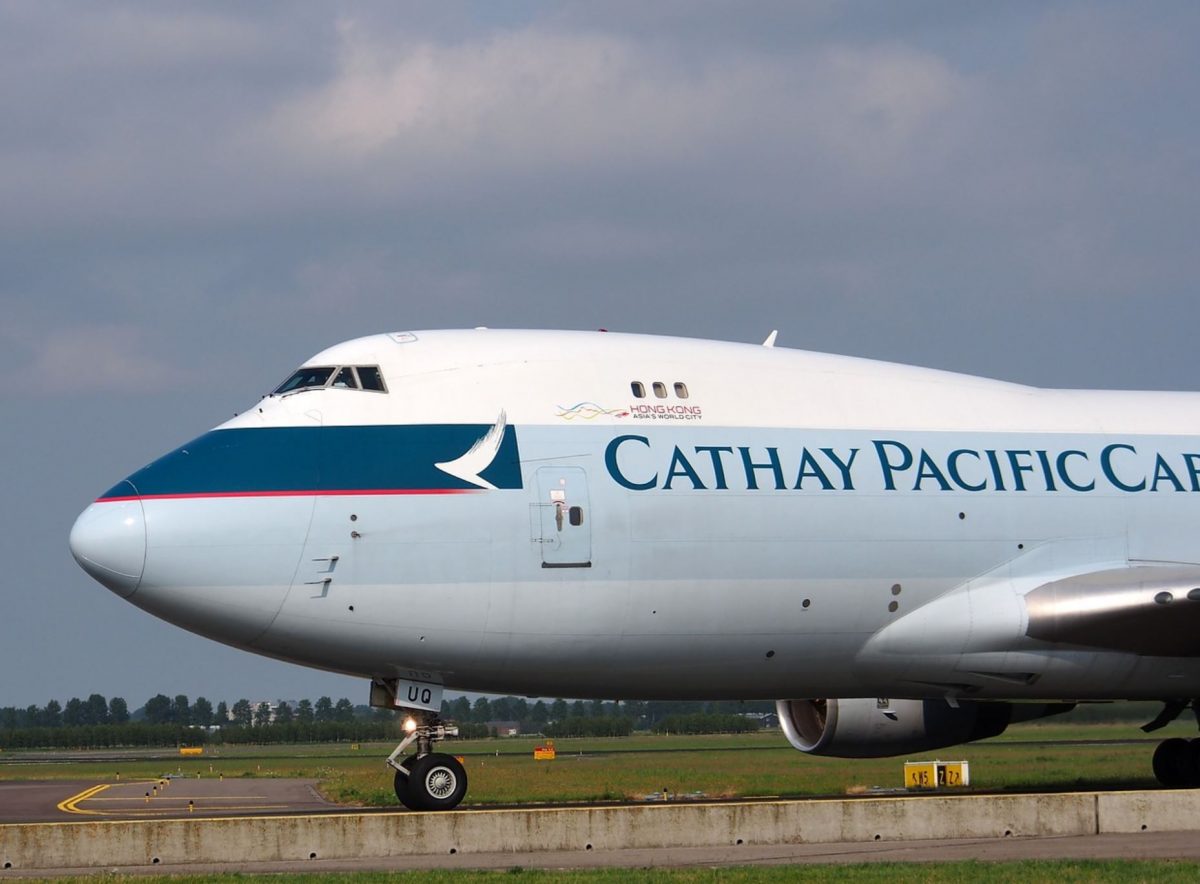 With a network that spans the whole Asian continent, it's easy to see why Cathay Pacific might be the carrier you're looking to clock up loyalty points. Locally and internationally, Cathay Pacific routes from the soy-sizzling wet markets of Hong Kong to the white-tinted beaches of Cambodia. And they cross to the buzzing bazaars of Mumbai. Of course, that's not where it ends.

You can also cash in those Asia Miles on long-haul routes that promise to whisk you away to far-flung corners of the globe. Perhaps you're wanting to check off the bucket-list sights of Big Ben and the River Thames? Cathay jets into London from oodles of Asian hubs. Maybe you'd prefer a South African safari with the Big Five of Kruger? There are links to Jo'Burg in the Rainbow Nation. Or, are you keen to go stateside, for San Fran's Golden Gate Bridge and the iconic Smithsonian Museums of the National Mall? That's on the Cathay Pacific roster too.

The key to scoring low-cost links or even totally gratis flights with this award-winning carrier lies in getting Asia Miles ASAP. That's where this guide comes in. It runs through a whole medley of different ways you can bag frequent flyer miles on the Cathay Pacific alliance, whether that's through credit card bonuses or simply choosing the right hotel on the road. See you at boarding!
1.
Enroll In The Cathay Pacific Asia Miles Program
You know what they say – you've got to be in it to win it. That's certainly true of frequent flyer programs. Whether it's Cathay or BA, Iberia or Air China, there's no way you can even think about starting to clock up loyalty points unless you've completed the registration process. Thankfully, it's super-easy to get started on the platform.
Your application and details can be entered entirely online. You'll just need your travel document at hand and a few other personal details. A couple of forms later and you'll be receiving your Asia Miles membership number. You can now start accruing those sought-after reward points to put towards your next adventure.
Marco Polo Elite Club Membership
Regular travelers and business travelers might also want to think about adding a Marco Polo Club membership on the side. Though this is the official loyalty program of Cathay Pacific, Asia miles program is relatively different from Marco Polo. Instead of earning direct miles points, Marco Polo Club members will be earning tier miles. These miles offer returnee passengers the chance to score enticing bonuses and tier levels to get access to flight perks. That means the perks like priority boarding, roomier economy seats, and lounge access.
2.
Fly With Cathay Pacific
The surest and most obvious way of earning those Asia Miles is to get flying. That shouldn't be hard with Cathay Pacific. There are tempting connections whizzing back and forth all over the globe. Whether you're keen to snap that selfie outside of the Sydney Opera House or ride the waves of Bali, go skiing in the French Alps or strut up to the palm-shaded boulevards of Los Angeles, there's bound to be a deal that stokes the wanderlust for you. Of course, this is before you've got enough points to pay for the flight on your frequent flyer card. That means you will have to fork out for it from your own moolah.
The really important part is that you add your membership number onto your booking. And be sure to do that right at the time of booking. What's more, you'll also need to present your Asia Miles membership card and number when you head to check-in. After that, it can take some time for the proper miles to be added to your account. That's why we recommend hanging on to any flight documentation and boarding pass, just in case there's a technical glitch.
*Log in to Cathay Pacific Asia Miles to keep track of your Asia Miles. Or stay updated for the number of Asia Miles you can earn for next flights here.
3.
Fly With Alliances Airlines
Globetrotters looking to see their Asia Miles numbers soar aren't limited to flying just Cathay itself. In the age of huge global alliances, it's also possible to accrue points by hopping on a whole host of other carriers. Not to mention, as part of the third-largest airline alliance – Oneworld group, you can easily make use of a fleet of over 3,400 aircraft.
So, enjoy the privilege to jet over more than 1,000 airports and the chance of visiting a whopping 158 different countries. Though, the amount of Asia Miles you earn when flying within the Cathay Pacific alliance will vary. For example, big flag carriers like British Airways offer guests a generous 150% of miles flown in economy class. Smaller national names like Finnair, meanwhile, might go down to 125% of miles flown. So, remember to take note when choosing your next carrier.
Cathay Dragon is also an option
Also, don't forget the Cathay Dragon subsidiary of Cathay Pacific. For all intents and purposes, this is precisely the same airline, only with a few tweaks to the livery. The route network with this off-shoot carrier is mainly for Asia-to-Asia routes. So, expect destinations in Thailand, Vietnam, Nepal, Japan, and especially – China.
Other partner airlines also offer Asia Miles
If you're heading off on an adventure but won't be going with Cathay itself or any of its Oneworld partners, don't despair. There's still a chance that your journey will be eligible for rewards on the Asia Miles program. You'll need to check if you're jetting off with any of the carrier's airline partners. There are a few of these, servicing destinations all around the globe. For example, you're in luck if you're booked on to explore the snow-capped Southern Alps and glistening lakes of South Island with Air New Zealand.
You can also earn if you're venturing to the surf-splattered beaches and mystical ancient shrines of Sri Lanka on SriLankan Airlines. Other options include global giant Qatar, budget-regional name Bangkok Airways and its Southeast Asian routes, and American Airlines (a major transatlantic provider).
Here's a list of alliances airlines that is applicable for Asia Miles accrual:
| | |
| --- | --- |
| American Airlines | Malaysia Airlines |
| British Airways | Qantas |
| Finnair | Qatar Airways |
| Iberia | Royal Jordanian |
| Japan Airlines | S7 Airlines |
| Latam Airlines | Sri Lankan Airlines |
4.
Sign Up Rewards Credit Cards
Believe it or not, you don't even have to take to the skies to score miles on the Asia Miles loyalty program. You can start earning towards your next ticket by simply cracking out reward cards. The best part, they offer points rewards for every dollar you spend on goods, along with milestone bonuses when you spend certain totals or refer new customers. There are a few to choose from, each giving different levels of rewards for different spending activity. Here are our suggestions:
Credit Cards
Card Info
American Express® Cathay Pacific Elite Credit Card

Welcome bonus up to 60,000 reward points the very first time you charge to your credit card. T&C apply.

- Annual Fee: USD$231.02.(inclusive of GST) First Year Fee Waiver

- Apply online to receive bonus 1,000 Asia miles

- Earn 2 Asia Miles for every HK$6 (USD $0.77) you spend on your Cathay Pacific flight bookings

- No cap on earning Asia Miles

-Complimentary Travel Insurance

- Marco Polo Club Green Tier membership
enrolment fee waiver

- Movie privileges

For more info, click here
American Express® Gold Credit Card



Welcome bonus up to 35,000 reward points the very first time you charge $2,000 to your credit card

Annual Fee: USD77 (inclusive of GST)

- First Year Fee Waiver

- All reward points never expire, allowing credit card users to redeem rewards anytime

- Membership rewards Turbo Program enrolled can transfer points to any airlines anytime

- Enjoy American Express SELECTS - for local and worldwide travel, leisure, dining and shopping offers.

For more information,click here.
Cathay Pacific Visa Signature® card*


Welcome bonus up to 50,000 reward points with T&C apply.

- Enjoy up to 2x Asia Miles collection per $1 spent on flights booking

- Lost luggage reimbursement capped at $3,000

- Receive travel accident insurance and trip cancellation up to $250,000

- Enjoy no foreign transaction fees on international purchases

For more info, click here.
The Citi PremierSM Card


Welcome bonus up to 60,000 ThankYou points after $4,000 in purchases within the first 3 months.

Annual Fee: USD95 (inclusive of GST) First Year Fee Waiver

- Enjoy up to 2 ThankYou Points for each $1 spent on dining, selected entertainment and tourist attractions

- Enjoy up to 3x Points on travel including Gas stations.

- Points transferrable to participating airline loyalty programs including Virgin Atlantic Flying Club, Singapore KrisFlyer, Cathay Pacific Asia Miles.

For more info, click here.

The Amex Elite is a great choice
For personal (non-business) users, the American Express Elite is the cream of the crop. It's got a hefty annual fee ($22/year) but also gives the most prodigious returns in terms of loyalty points. With this bad boy, you can score between 40,000 and 60,000 points on just a welcome bonus (usually dependent on spending a certain amount on the card in the first couple of months). And that's just the beginning. Other features include five times points on money spent directly with airlines, access to more than 1,200 premium business and luxury lounges in airports all around the globe, and even credit towards Uber rides.
The Amex Gold is an alternative option
For more casual users who don't want to fork out stacks for annual membership to the Amex program, the Gold Card is a great alternative. You can start earning Cathay Pacific Asia Miles with that as you spend, too. Only, you'll get a slightly lower rate of gain, and welcome bonuses are a little smaller (around 35,000 points after you hit the $2,000 mark).
Transferring points from your Amex card to your Asia Miles account is super easy. You just need to login to your credit card management area, select the transfer option, enter the amount you want to switch over and confirm it. The process takes around three working days to complete. Lucky users might even be offered transfer bonuses, which can increase the number of miles you accrue from American Express cards by up to 30%. Do note that all the deals, offers and bonuses are subject to change with T&C apply.
Cathay Pacific Visa Signature® card
Earning Asia miles has never been as easy as this with Cathay Pacific Visa Signature. Enjoy exclusive saving on Asia Miles Gift Miles, Mileage Transfer Fee transactions, and redemption discounts. Particularly on hotels, car rentals and dining. As a member of Cathay Pacific Visa Signature, earn up to double Asia miles per $1 spent on flight purchases, dining, and all domestic purchases. Privilege users can enjoy exclusive 2-day priority redemption for discount flight award booking tickets online from time to time.
Spend and save with Citi PremierCredit Cards
Another major airline partner that offers direct points-to-miles transfers for spenders is the Citi group. They've got a whole host of cards that give a range of benefits for travelers hopping from Hong Kong and Cathay's other myriad destinations. The ThankYou Premier Card is one of the top choices. Spend $4,000 on that in your first three months and you're looking at an instant gift of 60,000 points (that's 60,000 Asia Miles once transferred!). Alternatively, you could up the game and go for the Prestige card. It's a doozy for regular globetrotters, offering a whopping five points per dollar spent on airfares and dining.
When you come to move your Citi points over to Cathay Pacific's frequent flyer program, always be sure to look out for one-off transfer bonuses. They push those points totals even further, sometimes even to the tune of 20% and upwards.
5.
Capitalize On Hotel Alliances With Cathay Pacific
It's not just credit card companies that work closely with travel providers. Hotels do it too. When it comes to Cathay Pacific, it's possible to accrue miles by staying in a whole host of well-known accommodation chains. Just remember that partnerships like this are usually worked out on a unilateral basis. That means the number of miles you gain and the amount you need to spend in each hotel with vary between establishments.
There are lots of popular names that let you start pushing up that Asia Miles total. They include the likes of Best Western, Fairmont Hotels, and Marriott. Let's take the last of those as an example. Every $2 spent on stays in Marriott International group hotels can translate into one mile in the air with Cathay. The upshot? It's always worth planning your accommodation in line with your flying habits. If you're looking to bag freebie flights and upgrades with the Hong Kong carrier then choosing to bed down somewhere that's part of a hotel alliance can really help you hit your goals. Here are the listed hotel alliances with Cathay Pacific.
| Hotels | Hotels | Hotels | Hotels | Hotels |
| --- | --- | --- | --- | --- |
| Sofitel | Pullman | Novotel | Grand Mercure Hotels | Adagio Access |
| Raffles Hotels & Resorts | Swissotel Hotels & Resorts | Banyan Tree Hotels & Resorts | Conrad Hotels & Resorts | Conrad Hotels & Resorts |
| Hilton Group | Hyatt International | Andaz Hotels | Intercontinental Hotels & Resorts | Crowne Plaza Hotels & Resorts |
| Mandarin Oriental Hotel Group | PARKROYAL Hotels & Resorts | Pan Pacific Hotels & Resorts | Shangri-La Hotels & Resorts | Marriott International |
For more information, click here.
Converting Hotel Points into Asia Miles
Beyond flight bookings, earning miles can be easy by staying at a partner hotel. Whether if you're staying at a hotel for a business trip or just a family getaway, you can simply convert these hotel points to Cathay Pacific Asia Miles. Besides, if you have plenty of reward points that are close to the expiry date, you can now transfer them for miles easily. Check out the ratio as listed down below.
| Hotels | Reward Points Transferrable Ratio | Hotels | Reward Points Transferrable Ratio |
| --- | --- | --- | --- |
| Best Western Rewards | 5 : 1 | Park Plaza & Radission Golf Points | 10 : 1 |
| Hilton Honors Point | 10 : 1 | Shangri-La Hotels & Resorts | 1 : 1 |
| IHG Starwood | 5 : 1 | Wanda Hotels & Resorts | 4 : 1 |
| Marriott Bonvoy | 3 : 1 | | |
*Do note that the ratio is subject to change. The content in the table above is correct according to the date of publishment. Please refer to the official Asia Miles site here.
6.
Earn Asia Miles Through Car Rentals
If you're dreaming of that once-in-a-lifetime road trip then there's a chance you could use it to bag a few extra Asia Miles as you drive. You might be keen to whiz around the softly sculpted hills of Tuscany? Or perhaps you want to navigate the deep valleys of the New Zealand mountains? Maybe it's a drive to the base of ski lifts in Canada? Whichever, you'll be able to convert some of the money you spend on your auto into points. Just be sure to choose a company that offers a partnership with Cathay. They include the likes of Hertz, Avis, and Alamo, so you have the pick of some of the best-known brands in the world, not to mention cars from east to west, north to south.
There's sure to be plenty of other ways you can push up the number of Asia Miles in your account. If you've got any ideas to add to our list, we'd love to hear about them in the text below. Or, if you have any other tips for readers on the hotel alliances, Cathay Pacific alliance, Amex info, and frequent flyer intros mentioned in this article, your comments are always welcome!