25 Amazing Things To Do In Hong Kong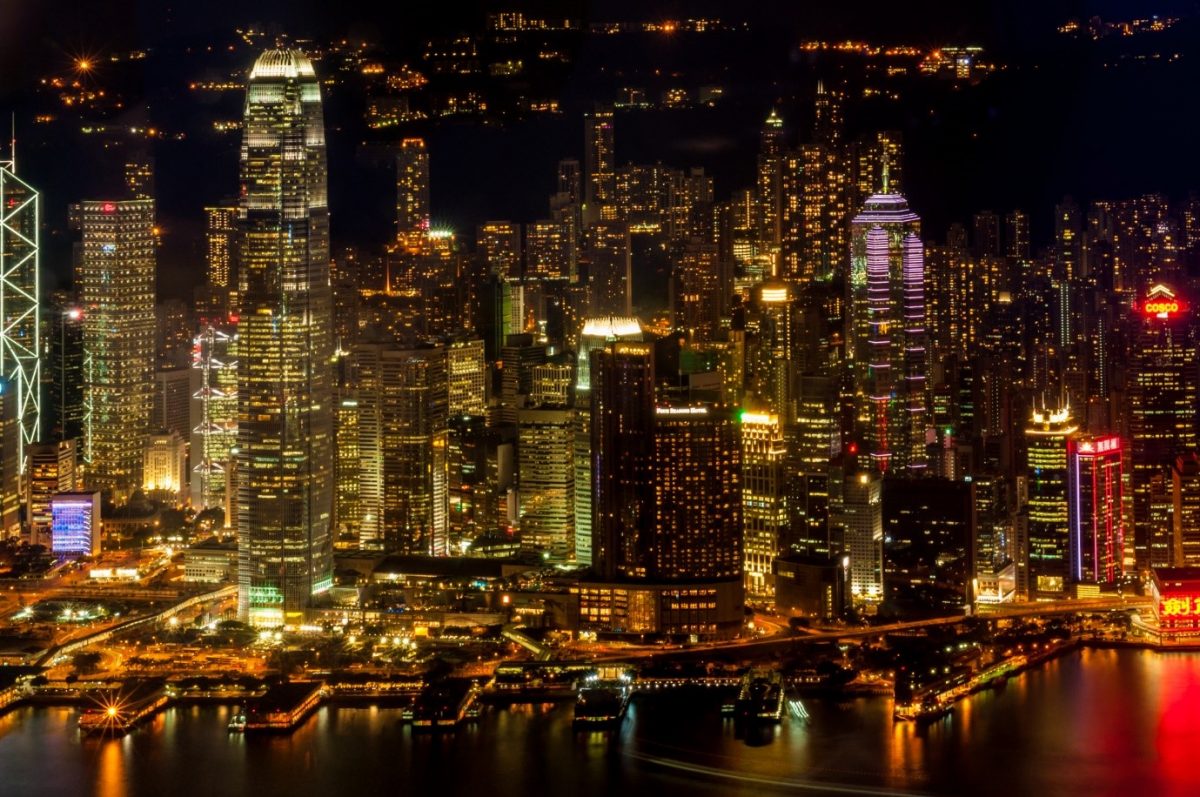 A brief introduction to Hong Kong
'Fragrant Habour' or Hong Kong in Cantonese was once a sparsely populated area of farming and fishing villages. Since then Hong Kong has become the bustling financial centre that we have come to know and love today. With a population of over 7.4 million unique individuals each with their own background and ethnicity, Hong Kong is, without doubt, a sweltering hotpot of diverse culture. Characterised as a hybrid of the East and West, metaphysical concepts such as Feng Shui are incorporated together with the more tangible approach of the west. Fun fact – did you know buildings in Hong Kong avoid having floors numbered '4' as it's pronounced similar to the word 'die' in Cantonese? However, before you hop onto your plane to visit Hong Kong on your next scheduled vacation, here are some things to note, so grab a piece of paper and pen to jot down these points!
Tourist Secrets: Do's and Don'ts in Hong Kong
While there are many things to be said about this, here are the top tips to make your stay in Hong Kong an enjoyable one.
Being a popular tourist destination, Hong Kong sees flocks of international tourist during vacation periods. To avoid being smothered by the crowd, these periods should be avoided if possible. Also, take special note to avoid any Chinese national holidays whereby domestic visitors visit the bustling city.
Hong Kong is home to some really erratic weather. To minimize your chances of rain, avoid July and August when the weather is also both hot and humid. We suggest visiting in Spring and Fall when the weather is just right to visit some of the outlying islands Hong Kong has to offer.
Hong Kong is known for its relatively small size, hence the high prices for accommodation. While many budget-conscious visitors will book the cheapest of rooms from the cheapest of hotels, this guarantees a tiny room with subpar conditions – a recipe for disaster. While we do not recommend splurging on high-end, avant-garde hotels(which Hong Kong does offer in plenty), do spend a little more to ensure safe and comfortable lodging. You may even want to consider Airbnb to truly experience the living quarters of Hong Kongers.
We strongly recommend taking the Mass Transit Railway Hong Kong has to offer. One of the world's highly developed, sophisticated transport network, it connects 93 metro stations, making transport a breeze for its daily 5 million riders. Just remember to get an Octopus card to travel on the trains(as while as buses too).

With that out of the way, let us dive headfirst into the exotic world Hong Kong. First up, shopping!
You should never go on an empty stomach! Home to some of the best dim sum in the world, one Michelin-starred restaurant Tim Ho Wan is located in the alleys of Sham Shui Po. With a reasonably priced menu, foodies and others alike should definitely drop by. Do not miss out on their salivating signature baked barbeque pork bun affectionately known as Char Siu Pao, which can be eaten on the go.
Nearby, you can find other 'themed' streets that offer a diverse array of consumer goods ranging from fabrics to electronics. With a filled belly, you are now able to freely explore the many colourful streets and who knows, you might come across something interesting that you can bring home as a souvenir.
2.
Explore Temple Street Night Market
Open from 4pm to 11pm daily, Temple Street Night Market is the place to be for all your shopping needs. With everything you could possibly imagine on sale, this is the one stop for all your souvenirs. With unique trinkets, jades and antiques to electronics and watches, you can satisfy even the pickiest or quirky of relatives and friends. While the items are all reasonably priced, if you are good at haggling, more often than not you are able to get them for cheaper than the asking price. However, do exercise caution and try not to overstep boundaries as some vendors might not be the friendliest of people. The catch, however, is that most of the goods sold are imitations, so do ensure you know what you are paying for.
3.
Bargain at Ladies Market
Contrary to its name, the Ladies Market does not cater solely to females, with many goods of different variety just like its counterpart Sham Shui Po and Temple Night Street Market. The bustling open-air market has well over 100 stores and is always crowded with a carnival-like atmosphere. However, the store owners have a less than favourable reputation of being overly aggressive to the point of shouting at customers. If such an intense atmosphere is not for you, consider visiting in the afternoon where there are fewer people and you might catch the daily fire inspection by the Hong Kong fire brigade usually at 2pm. This is also the place to get that requisite 'I Love Hong Kong' T-shirt that everyone seems to have.
4.
Devour at Chungking Mansions
Chungking Mansions is an infamous building complex smack bang in the heart of bustling Tsim Sha Tsui. Few blocks away from where Edward Snowden was hiding in his brief stint in Hong Kong, Chungking Mansions is more than just cheap lodgings. Perhaps due to cheap rentals, many ethnic minorities congregate and live here, creating quite the unique food scene. With different cuisines offered in the complex, Chungking Mansion is the place to visit if you're craving something other than the Cantonese cuisine Hong Kong has to offer.
5.
Enjoy the sea breeze at Stanley Market
Stanley Market is yet another destination like those mentioned above, however, do not cross it off your list just yet. What sets Stanley Market apart is the beaches near the market which can be easily accessed via a short bus or taxi ride. If the sun is an issue, check out Stanley Plaza Square where at the 'Lover's Terrace' you can enjoy a magnificent view of Stanley Bay, Murray House and Blake Pier.
6.
Shop till you drop at Festival Walk
If outdoor shopping is not your thing, enter Festival Walk – a mecca for all shopaholics. Aside from the usual retail stores and restaurants, Festival Walk boasts a skating rink(aptly named Glacier) on the top floor with a magnificent view of Lion Rock. So if bargaining under the sun is too much of a chore for you, seek out Festival Walk, the holy grail for your salvation.
With all the shopping you could possibly want accomplished, it's now time to enjoy the scenic beauties Hong Kong has to offer.
7.
Admire Star Ferry & Victoria Harbour
The Star Ferry has been around for ages, transporting locals between Kowloon and Hong Kong Island. If you have ever seen any Hollywood movie featuring Hong Kong, this is where the iconic skyline of Victoria Harbour is usually filmed. While mediocre in the daylight, during the night the skyline shines bright – literally! With dozens of led lights glittering and shimmering in the darkness, the Hong Kong light show is not one to be missed and the Star Ferry provides a splendid vantage point.
8.
Take selfies at Avenue Of Stars
While at Victoria Harbour, also check out Avenue Of Stars, Hong Kong's take on Hollywood Walk of Fame. Honouring celebrities of the Hong Kong film industry, Avenue Of Stars is definitely worth a visit, if not only to take selfies with the statue of the late legendary Bruce Lee.
9.
Photo-taking at Victoria Peak aka The Peak
If water is not your thing, consider Victoria Peak(or as the locals call it, The Peak), Hong Kong's Island's highest point. At 1,300 feet above sea level, this mountain provides a breath-taking view on the metropolis down below. While it is possible to hike up to The Peak, a great alternative is the Peak Tram. From 7am to 12 midnight, Peak Tram operates trolleys up and down the famous mountain, providing passengers plenty of time to feast their eyes on the cityscape.
At the summit of The Peak, you have various restaurants catering sumptuous meals as well as an official gift shop selling souvenirs to commemorate your visit. The Sky Terrace 428 is also available if you want to get an even higher view off the mountain, but do note that admission tickets have to be purchased.
Unfortunately (or fortunately!) there are no real dragons in Hong Kong to visit. However, the Dragon's Back Trail was selected by TIME Asia as the best urban hiking trail. If you are physically fit, the location situated between Wan Cham Shan and Shek O Peak is a nice alternative to Victoria Peak with fewer crowds and a similarly astounding view of Big Wave Bay.
11.
Sight-see at Lamma Island
Feeling adventurous? Lamma Island is the place for you. Home to hipsters and those with a creative flair, Lamma Island has the right blend of chill and excitement. Indie boutiques, craft stores and idyllic cafes line Yung Shue Wan Main Street. Here you can rent a bike to travel the rest of Hong Kong's third largest island. From WW2-era kamikaze caves to dazzling coastal views to beautiful green hills, anywhere on Lamma Island is a sight to behold.
After a day of exploration, unwind on the alluring Hung Shing Yeh Beach or help yourself to a generous dinner of seafood at Sok Kwu Wan fishing village. Whatever you do, just don't forget to hop on the ferry and plan for your next visit on the short 20 minute ride back to mainland!
For the more introverted of tourists, fret not as Hong Kong has plenty to offer you as well.
Big Buddha, or as the locals prefer, Tian Tan Buddha is located on Lantau Island. Easily one of Hong Kong's most recognisable iconic attraction, the humongous bronze statue of Buddha Shakyamuni is the largest outdoor seated Buddha globally. However, as the name Tian Tan implies(meaning heaven's temple), one must first climb a laborious 268 steps before reaching Po Lin Monastery where the Big Buddha is situated atop. If 268 steps to visit one of the most vital Buddhist sanctums is too much for you, opt for The Ngong Ping 360 Skyrail cable car, where the crystal cabin will set you back $215 but allow you to enjoy the natural beauty of Lantau Island while eliminating the effort.
Also, as a fun fact, the word Po Lin stands for precious lotus. A plant frequently used in Buddhism, Po Lin is symbolic of purity of the body, speech, mind as well as detachment. Cool!
13.
Laze about at Tai O Fishing Village
No trip to Lantau Island is complete without visiting the Tai O Fishing Village. Renowned for its generation of fisherfolk who built their houses on stilt, this quaint fishing village has much to offer! Delight in local delicacies sold in Tai O Market as you soak up the island's natural beauty. However, the most peculiar thing about the location is probably the presence of pink dolphins. You heard that right, pink dolphins! Hop on to the official tour organised by Hong Kong DolphinWatch, which guarantees you get to see the eye-catching mammal.
14.
Divination at Wong Tai Sin Temple
One of Hong Kong's biggest and busiest temples, Wong Tai Sin Temple has many visitors, especially during festivities such as Buddha's birthday. With beautifully embellished buildings, Wong Tai Sin Temple is a place of worship for those of Taoism, Buddhism and Confucianism followings. However, as with all places of worship, practice self-control and try not to snap a photograph of everything. Kau Cim – a form divination is also popular here and is supposedly quite accurate. As such, when you drop by, do remember to shake a bamboo cylinder containing various fortunes and see what the future may hold for you!
15.
Superstitions at Man Mo Temple
A 1800s temple featuring lavish yet traditional interior design, the Man Mo Temple is not to be missed. Declared as a monument, the atmospheric Man Mo Temple is dedicated to the God of Literature and God of War. Upon entering, you are greeted by the strong smell of incense and the towering depiction of the said Gods. Often visited by ambitious students who wish to succeed academically, for the more superstitious students out there, this may be the perfect opportunity to pray for better grades!
16.
Indulge in Chi Lin Nunnery & Nan Lian Garden
Founded in 1934 as a retreat for Buddhist nuns, Chi Lin Nunnery has become a popular tourist destination. Just a few steps away from the substation, Chi Lin Nunnery is a wonderful, tranquil oasis amidst the concrete jungle that is Hong Kong. However, Chi Lin Nunnery is not complete without the Nan Lian Garden.
The Nan Lian Garden is a Chinese classical garden. Touted to have a peaceful and serene atmosphere, it is the perfect place for a leisurely stroll. Silent nuns delivering offerings to Buddha among the lotus ponds, immaculate bonsai plants and bougainvillaea are also a definite sight to behold. If you are hungry, there is even a vegetarian restaurant that serves a 9-course vegetarian meal.
While the Chi Lin Nunnery and Nan Lian Garden are considered a "must go", do adhere to the strict rules imposed there such as no taking photographs of statues.
17.
Learn at Tai Kwun – Centre for Heritage and Art
The Tai Kwun Centre for Heritage and Art is as much a mall as it is an independent art space. Repurposed from a 150-year old police station, it has 16 heritage buildings, art galleries and various quality bars and restaurants. With that much in store, it is no surprise history buffs, art enthusiasts and foodies are all drawn to this place. Special mentions does go out to Behind Bars, a well-hidden gem in a corner of Tai Kwun selling gram-worthy cocktails.
18.
Experience Yau Ma Tei Theatre
As the sole surviving pre-war cinema in Hong Kong, Yau Ma Tei Theatre is home to Cantonese opera shows exclusively. Even if this is not your cup of tea, do give it a try as it can be an eye-opening experience if you have never seen one before. Incidentally, if you don't like tea, perhaps some freshly squeezed fruit juice from the adjacent Yau Ma Tei Fruit Market might quench your thirst!
Of course, Hong Kong is also home to some of the best amusement parks.
19.
Enjoy Hong Kong Disneyland
What more need we say? Disneyland is unanimously one of the best amusement parks there is on earth. Like its counterparts, Hong Kong Disneyland is filled with the typical rides you can find in an amusement park – but with a twist! The Marvel franchise has quite the influence here so if you a huge Marvel fanatic, this is the Disneyland for you. Otherwise, attractions like the Space Mountain, Majestic Manor and Big Grizzly Mountain Runaway Train will still take your breath away. Despite its smaller size, Hong Kong Disneyland is a guaranteed MARVEL-lous(get it?) time filled with fun and laughter!
20.
Treat yourself at Hong Kong Ocean Park
Tired of Disneyland? Try Hong Kong Ocean Park. While Ocean Park has it fair share of interesting rides, what sets it apart from its competitors is the animals in the park. With many different marine animals performing stellar theatricals and an aquarium to boot, Hong Kong Ocean Park is a definite must to visit, ranking 7th in the most popular theme park by FORBES. The stars of the show however, are the spectacular dolphins, who perform gymnastic feats with their trainers.
21.
Be amazed at Noah's Ark
Those looking for an extraordinary experience can try Noah's Ark. Hosting the world's first life-sized replica of the biblical ship, Noah's Ark is a definite sight to behold. With 5 different interactive attractions, magical gardens, 4D movies and more, Noah's Ark has enough activities to keep you engaged for hours. In case you're wondering, there are no real animals up there, just statues!
Nightlife's the name, debauchery is the game. Hong Kong also has an exciting nightlife scene to explore!
22.
Party hard at Lan Kwai Fong
Lan Kwai Fong or LKF for short is the place for all party animals. As Hong Kong's most vibrant nightlife scene, LKF comes alive every evening after work, where everyone gets together in some of the 90 restaurants and bars to unwind and relax. While LFK is stunning in every way, occasionally festivities such as Halloween is when things are really turned up a notch. LKF is really a place you have to experience yourself to feel its magic!
23.
Sing your heart out at Red Mr
If the crazy nightlife does not suit you, Red Mr is a great alternative. Located in Wan Chai, the favourite karaoke joint with the locals is here to impress! From affordable happy hour deals to all-night packages coupled with friendly staff, sing your woes away and raise your spirits!
Last but not least, here are some parks worth a visit before your flight back home from Hong Kong.
24.
Relax at Hong Kong Wetland Park
Just nearby central, Hong Kong Wetland Park is worth a visit if you're trying to escape the hectic streets of Hong Kong. In this slither of serenity, the Wetland Interactive World can be quite educational while the enormous goldfish and koi and pleasant to the eye. Resting in the bird hides will also give you an opportunity to watch or photograph some of the small winged animals.
25.
Be one with nature at Kowloon Park
The go-to park if you are in Tsim Sha Shui. Spanning 13.3 hectares, Kowloon Park has all you ever wanted from a park and more! Fountains and waterfalls, an aviary as well as art installations and sculptures. It even has both indoor and outdoor swimming pools, playgrounds and a sports centre to accommodate your every need. Not to mention the terrapins and flamingos are a treat for the eyes.