20 Best Things to Do in Ho Chi Minh City, Vietnam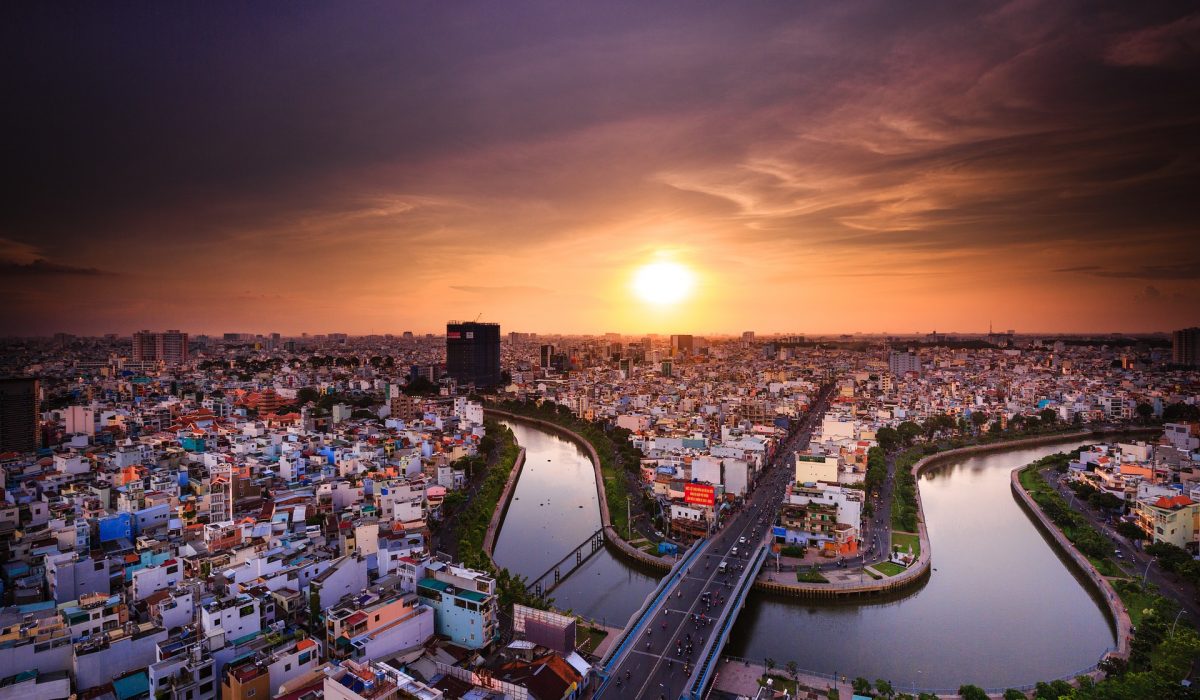 Ho Chi Minh City — still often called Saigon — is the largest among the cities in Vietnam. With its many preserved historic sites, grand temples, and flavorful Vietnamese food to sample, you'll definitely never run out of things to do in Ho Chi Minh City. What's more, it also boasts an elaborate history of French occupation, so most of the buildings and expansive boulevards that you will see are heavily influenced by French architecture.
But before you finalize your itinerary for the things to do in Ho Chi Minh City and decide on the best time to visit Ho Chi Minh City, make sure to check if you will need a Visa to Vietnam so you can plan your visit accordingly.
Ho Chi Minh City vs. Saigon
After Saigon merged with its neighboring cities in 1976, it was renamed Ho Chi Minh City. Although the circumstance was rooted in politics, there is neither negative cultural nor political implication if you interchange both terms. The differences only lie in how they are used. This usually depends on the background of the people using which term and whether it is used in a formal or informal setting.
In a nutshell, this is how both terms are differentiated. Vietnamese expatriates who fled the country after the Vietnam War still tend to refer to the city as Saigon. If you will compare the five-syllable word "Ho Chi Minh City" and "Saigon", the bisyllabic Saigon glides smoother in the tongue. In addition, Saigon is still used to refer to District 1 of Ho Chi Minh City, the river is still called Saigon River, the buses have Saigon labels, and the airport code is still SGN.
On the other hand, people who are living in the suburbs of Ho Chi Minh City, as well as those from Northern Vietnam tend to refer to most Southern Vietnam districts as Ho Chi Minh City. Also, Ho Chi Minh City is widely used in different government media, as well as in the official documents.

Things to do in Ho Chi Minh City
1. Get to know its history at Ho Chi Minh City Museum
Opening hours: Monday to Sunday (7:30 AM to 5 PM)
Admission fee: VND30,000 or US$1.29
Built by the French architect Alfred Foulhoux in the 19th century, the Ho Chi Minh City Museum flaunts a fusion of Occidental and Oriental style architecture. Initially, it was constructed to be a Commercial Museum that exhibits native specialties, but it became the palace of Cochinchina governor. Over the years the building served different purposes: it became the Japanese Governor's palace during the World War II, then the residence of Cochinchina King's special envoy, then the headquarter of the Southern Provisional Administrative committee, then the residence of a British Lieutenant Colonel, then the southern government's palace and, finally, it became the Ho Chi Minh City Museum in 1999.
Today, a lot of travelers visit this museum to see the abundant collection of artifacts that they have collected over the years. From paintings, archaeology, geography, replicas, culture, currency, and more, the museum will definitely introduce you to the rich culture of Vietnam.
2. Spend an Afternoon at War Remnants Museum
Opening Hours: Monday to Sunday (7:30 AM to 6:00 PM)
Admission Fee:
Adults: VND40,000 or US$2
Reduced price: VND20,000 or US$1. This privilege is only for Students, Armed Forces, Veterans, and Senior Officials of the revolution. Make sure to bring an ID.
Free: This privilege is only for those who were disabled by the war, martyr families, children below age 6, and children from remote areas.
The War Remnants Museum should be a staple in your Saigon itinerary. It is an enormous museum with various exhibit halls that depict war crimes and inhumane tactics that foreign aggressive forces administered against the Vietnamese. It also has an outdoor prison exhibition that will show you how the captured Vietnamese were imprisoned and how they were killed. Looking at the pictures and memorabilia will make you hate wars and endlessly pray for world peace.
3. Explore the Independence Palace
Opening hours: Monday to Sunday (8:00 AM to 11:00 AM and 1:00 PM to 4:00 PM)
Admission fee:
Adult: VND65,000 or US$3 (Exhibit and Palace), VND40,000 or US$2 (Palace only)
Child: VND15,000 or US$0.65 (Exhibit and Palace), VND10,000 or US$0.43 (Palace Only)
Also sometimes called the Reunification Palace, the Independence Palace has a long history of political power that dates back to French occupation in the 19th century and the military tanks smashing the main gate in 1975. Today, many travelers include visiting this place to their things to do in Ho Chi Minh City. Just looking at the halls in the museum will transcend you to the '70s as if time stood still. Just be mindful that you cannot enter all halls, the doors are usually open but they have stanchions.
4. Marvel at the French Architecture of Ho Chi Minh City Hall
Between 1901 and 1908, French architect Gardes constructed the building to become Hôtel de Ville. However, currently, it houses the People's Committee of Ho Chi Minh City or simply the Ho Chi Minh City Hall. Although this is not open to the public, you can still take some photos in its elaborate French architecture exterior. Then, you can head to Nguyen Hue Walking Street to people-watch or take photos with the monument of general Ho Chi Minh. Better yet, dine in at any of the cafes with balcony at Cafe Apartment to see the lighted version of the city hall.
5. Send a Postal Mail at Central Post Office
Opening hours: Monday to Sunday (7:00 to 7:00 PM)
Admission fee: Free
Built during the 19th century by a French architect, Alfred Foulhoux, the Central Post Office boasts a French colonial-era architecture. Aside from the arched high ceiling, intricate floorings, a huge framed photo of Ho Chi Minh, and European style mahogany telephone and ATM booths that will mesmerize you, the Central Post Office is an operating postal office! Wondering what romantic things to do in Ho Chi Minh? Try sending your loved ones or yourself a postcard from the Central Post Office.
6. Get a Panoramic View of Ho Chi Minh from the Saigon Sky Deck
Opening hours: 9:30 AM to 9:30 PM
Admission fee:
Adults: VND200,000 or US$9
Reduced price: VND130,000 or US$6. This is only for children age 4 to 12, senior over 65, and disabled.
The 124th Tallest Building in the World, the Bitexco Financial Tower and Sky Deck stands at a towering height of 262 meters, enough to allow you to get a panoramic view of Ho Chi Minh from the 49th floor of Saigon Sky Deck. Aside from the breathtaking view, you can also use binoculars to get a much closer and clearer look of the city from above. Once you have satisfied your eyes with the view, you can also head up to the 50th and 51st floor to dine, check out the shops on the lower floors, or watch a movie at BHD Star Cineplex.
7. Explore Saigon Zoo and Botanical Gardens
Open hours: Monday to Sunday (7:30 to 5:30 PM)
Admission fee:
Adult: VND50,000 or US$2. This is for visitors with a height of more than 1.3 meters.
Children: VND30,000 or US$1.30. This is for children with a height of 1 meter to 1.3 meters.
Free: Children below 1 meter and are accompanied by their parents.
If you are coming to Ho Chi Minh with children, make sure to visit the Saigon Zoo and Botanical Gardens. Pioneered by a French Botanist, JB Louis Pierre, it is one of the oldest zoos in the world. Currently, it has 550 animals, more than 1,830 trees, and 260 plant species that date back to more than 150 years ago. The zoo also has a program called Breeding in Captivity that advocates conserving endangered species. Make sure to visit them to know more about the animals and also see the Crested Argus Pheasant, which you cannot see anywhere in the world, but only at Saigon Zoo.
8. Take a Morning Stroll at Tao Dan Park
Tao Dan Park is a 10-hectare green space at the heart of Ho Chi Minh City. It has manicured grasses, a line of towering trees, benches, and even a temple that will make you feel like you are not in the city even if it's surrounded by the city's traffic. Around 6 AM, you can grab some coffee from any of the surrounding cafes as you stroll around the park. Or, you may visit the Bird Cafe on the top floor of the Trade Union Hotel and mingle with local bird hobbyists.
9. Enjoy some Delicious Pho
Whether you just arrived in Ho Chi Minh City or you are recharging after a full-day tour, slurping some pho is one of the best things to do in Ho Chi Minh City. Although it was said to have originated in Northern Vietnam, you can still find a lot of authentic Pho restaurants in the city. One of the best Pho restaurants in Ho Chi Minh City, Pho Hoa Pasteur (starts at around US$3 per bowl), is the more than 50 years old. This quaint restaurant serves dishes made with generations of pho recipe. So rest assured that you are definitely tasting authentic flavors. Another option is the famous franchise pho restaurant called Pho 24 (starts at around US$2 per bowl).
10. Take a Scenic Dinner Cruise on Saigon River
Cruise hours: 7:45 PM to 8:30 PM
Whether you are celebrating an anniversary or a birthday in Ho Chi Minh City, or you just want to cap the night with some fancy dinner, you can take the Bonsai River Cruise. For only US$38 you can devour a three-course set menu, as you cruise along the Saigon River while being serenaded with live contemporary music. If you are with a child below 12, you can check the Bonsai River Cruise's Menu for the ala-carte order.
11. Experience a Frenzy Nightlife at Pham Ngu Lao
If you have researched about where to stay in Ho Chi Minh, you probably came across District 1 being dubbed as the Backpacker district. In fact, some people tend to stereotype District 1 as very lively and bustling filled with tourists and vendors. Although there are some parts of District 1 that are quiet like in the Da Kao area, Pham Ngu Lao is the manifestation of the District 1 stereotype.
Pham Ngu Lao is made up of alleys Pham Ngu Lao, De Tham, Bui Vien, and Do Quang Dao filled with hostels, restaurants and bars, cafes, stores, travel agencies, and more. In the morning, you will find it very quiet and clear. But at night, aside from the bars packed with people, you will also see foreigners and locals crowding the streets with cheap Bia hoi while some sing with the blasting music.
12. Dine at Cafe Apartments
The Cafe Apartment was once the home of American military officers and high-ranking South Vietnam government officials. However, today, the apartment at 42 Nguyen Hue became one of the landmarks of Saigon for another reason. After visiting general Ho Chi Minh's monument at Nguyen Hue Walking Street, you can head to the Cafe Apartment for some coffee or tea, and even satisfy your cravings for any type of cafe food. This multi-level apartment houses cafes, boutiques, and more. If you don't want to take the flight of stairs, you can take the elevator and pay the fee of VND3,000 or around US$0.13, which is usually refunded by most cafes and shops.
13. Ride a Sampan at the Mekong River Delta
Mekong River Delta is an extensive river that runs from the Himalayas, China, Myanmar, Thailand, and down to Vietnam, making it one of the longest rivers in the world. Aside from being one of the agents in the tourism industry, the locals learned to maximize the river by creating a floating market, as well as the means to strengthen their rice, coconut, and marine industry. In addition, you can also see the abundant mangrove and ecosystem at the UNESCO Biosphere Reserve list, Cần Giờ Biosphere Reserve. Make sure to include this in your things to do in Ho Chi Minh because the river is threatening to dry up due to climate change.
14. See the Infamous Cu Chi Tunnel
If you are not going to include Cu Chi Tunnel in your things to do in Ho Chi Minh, you're going to regret it by the time you are waiting for your transfer to the airport. Cu Chi Tunnel is such a significant place that will sew together what you've seen in the Ho Chi Minh Museum and War Remnants Museum into one unbelievably preserved site. Aside from seeing the actual bomb craters, traps, bombed tanks and aircraft, exhibit of Viet Cong soldiers camouflage clothes and rubber sandals, you can also descend to the tunnels and listen to the war veterans' story about how the genius creation of tunnels deranged the opposition.
15. Marvel at the Notre Dame Cathedral
Open hours: 8:00 to 5:00 PM
Admission fee: Free
Located across the Central Post Office, the Notre Dame Cathedral is a stunning Neo-Romanesque basilica in Ho Chi Minh City. The bricks used were from Marseille, and six bronze bells adorn its two bell towers. In a largely Buddhist city, it is astonishing that there is a beautiful Catholic church in the heart of the city. Today, tourists can come to the Notre Dame Cathedral and take pictures in the garden in front of it. If you opt to see the interiors of the church, you can attend mass on Sundays at 9:30 AM.
16. Visit Giac Lam Pagoda
Opening hours: Monday to Sunday (5 AM to 12 PM and 2 PM to 8 PM)
If you are curious as to how Buddhist temples look like in Vietnam, it is a good thing to visit their oldest Buddhist Temple in the city. Built in the 18th century, Giac Lam Pagoda displays a grand seven-story high pagoda surrounded by a garden and protected by the mythical dragons. Many travelers include this to their things to do in Ho Chi Minh because of how it displays a large collection of Buddhas in different reincarnations and Taoist deities as well.
17. Admire the Cao Dai Temple
Opening hours: Monday to Sunday, 24 hours
Cao Dai Temple is dedicated to the Caodaist belief that all religions are equal. In this temple, either you believe in Buddha, Jesus Christ, Muhammad, Confucius, Joan of Arc, or Julius Cesar, they are all honored in this temple. It has an impressive exterior that is similar to Christian churches, slanted and sharp roofs similar to the Buddhist temples, and horseshoe-shaped arches similar to Mosques. Meanwhile, inside, you will see the dragons circling columns like the ones in Buddhist temples, while the aisles are like those in Christian churches. And the way the worshippers pray on the floor are similar to the Buddhists and Islams.
With this, even though it is almost 30 minutes away from the city center, many travelers still include visiting Cao Dai Temple to their things to do in Ho Chi Minh.
18. Pray to the Goddesses at Jade Emperor Pagoda
Opening hours: 8 AM to 5 PM
In the 20th century, Cantonese immigrants built this Mahayana Buddhist temple. It is also sometimes called the Tortoise Pagoda. Today a lot of travelers come by this temple not only to see the ornate wall paintings of the ten levels of hell and portrayal of the corresponding punishment on each level, but also to pray to the goddess of fertility, Kim Hua, and goddess of mercy, Kuan Yin.
19. Get a Glimpse of the Mariamman Hindu Temple
Opening hours: 7 AM to 7 PM
Built by the Indian traders in the 19th century, Mariamman Hindu Temple honors the goddess of rain and fertility, Mariamman. Perhaps it's because Vietnam is a widely agricultural country that's why this is the god that they are devoting to. In a multi-level pyramid at the top of the main gate, you will see a collection of gods and goddesses. Also, inside you will see the monumental statue of Marimmam that stands 12 meters high. Either you are a Hindu or you are just curious as to how their temples look like, make sure to drop by the beautiful Mariamman Hindu Temple with some flowers like Jasmine to offer to the goddess.
20. Shop at Saigon Square
Opening Hours: 8 AM to 10 PM (Saigon Square) and 6 AM to 11 PM (Ben Thanh Market)
Any trip Ho Chi Minh City will never be complete without shopping. So, make sure to head to the shopping areas to buy some souvenirs! Although some recommend heading to Ben Thanh Market, the choices can get overwhelming because it's a tourist spot. In the maze of Ben Thanh Market, you can find Vietnamese coffees, antique replicas, and various small food stalls. Whereas Saigon Square is more well-lit, compact, and has more modern fashion collection. But if you have a lot of time and energy, you can visit both shopping areas to score great deals.
Final Thoughts
With the elaborate history of the country, the cities in Vietnam exude different characters that make them special. Perhaps, one of the reasons why you have to visit Ho Chi Minh is because of how they played a significant role in making Vietnam what it is today. You will see the brutal scenes at War Remnants Museum and heartbreaking ones in Cu Chi Tunnels, but you will also see how they strived to be this charismatic and serene city. There are so many things to do in Ho Chi Minh City that will make you appreciate its flawed beauty.