Best Time To Visit Ho Chi Minh Depending On The Weather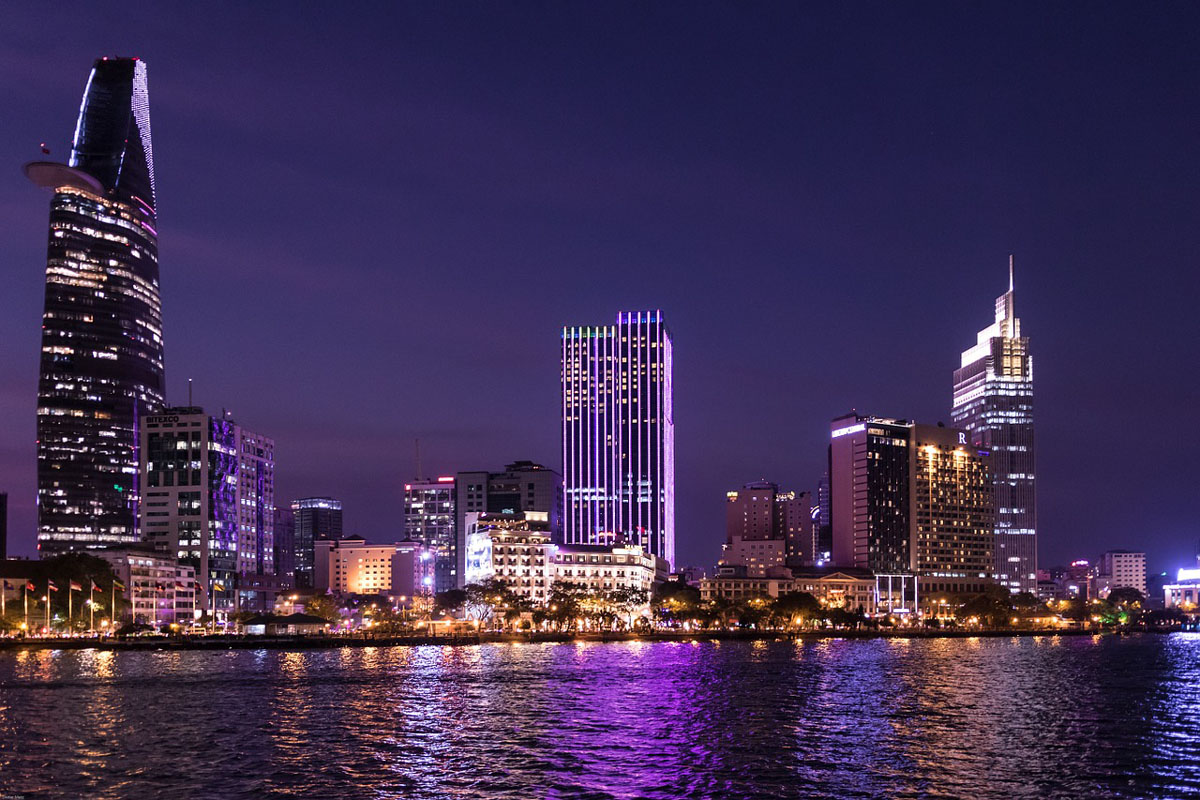 Are you one of those travelers who are itching to tick Ho Chi Minh City on your travel bucket list? Have you been dreaming about the rest of Saigon for quite some time now but not sure when to visit because of the unpredictable Ho Chi Minh weather? Well, you came to the right place! We will give you the most comprehensive guide on the best time to visit Ho Chi Minh depending on the weather conditions.
What Is The Weather Like in Ho Chi Minh?
The Ho Chi Minh weather is not that unpredictable, considering it's in a tropical country. Ho Chi Minh weather is easy to distinguish into two main seasons: dry and rainy season. The dry season in Saigon officially starts in December. By the end of the year, people in Ho Chi Minh City experience low humidity, pleasant morning, and cold, windy evenings. The temperature during this period starts from 21°C and climbs up to 34°C to 40°C while approaching the month of April.
On the other hand, the monsoon or rainy season falls from May to November. Frequent rain showers happen between May to September. Going around the city is still feasible as long as you prepare your rain gear such as an umbrella, raincoat, and boots. Meanwhile, July to November can be considered the "peak season" of typhoons in Ho Chi Minh.
When Is The Best Time To Visit Ho Chi Minh
It is highly recommended to visit Ho Chi Minh during the dry months of December to April. It will allow you to explore the city better. Enjoy its colorful festivals, which they usually celebrate during January and February. Ho Chi Minh weather in December is said to be the best time to get around the city as the humidity is very low. This means you can tour around the city minus the sticky-uncomfortable feeling.
Things To Do In Ho Chi Minh During The Dry Season
As soon as you land in ho chi Minh airport, you should maximize your time and take advantage of the weather. Below are some of the things you can do and places to visit during the dry season:
1.
Celebrate Christmas And New Year With The Locals
Aside from a very inviting Ho Chi Minh weather in December, the Vietnamese also celebrates the Christmas season in a very colorful and festive way. Both high-end and local stores are also hosting grand sale during this season. This is the best time to unleash your inner shopaholic.
2.
Visit The Famous Binh Tay Market
Located in the Cholon area of Ho Chi Minh City, Bihn Tay Market is considered one of the major local markets in the city. Here, you can find all sorts of merchandise from fresh fruits and vegetables to seafood, meat, poultry, local handicrafts, textiles, clothes, and more. This so-called "Cholon Chinatown Market" is also a haven for food enthusiasts. Food stalls selling authentic Vietnamese noodles, spring rolls, broken rice, and scattered around the area.
3.
Explore Chu Chi Tunnels
This top tourist attraction in Ho Chi Minh will give you a first-hand experience of the underground life of soldiers back in the 1940s. The Chu Chi Tunnels tour lets visitors experience moving around the massive 120 kilometer underground tunnels. Visitors get to crawl and pass through a small tunnel as part of the tour. You will also watch a short informative clip about the soldiers' life under the tunnel, followed by a reenactment of Viet Cong life while hiding in the forest.
4.
Visit Temples And Other Religious Tourist Spots
Cao Dai Temple, Jade Emperor Pagoda, Mariamman Hindu Temple, Thien Hau Temple, and Notre Dame Cathedral—these are just some of the many religion-centered spots you can visit and explore in Ho Chi Minh.
5.
Be Amazed By The Glorious Architecture Of The Central Post Office
This popular tourist spot is located just across the street of Saigon's Cathedral of Notre Dame. This landmark is famous for its stunning architectural design, which could be traced back during the French colonial period.
6.
Experience The Lantern Festival
Also known as Tet Nguyen Tieu or First Full Moon Festival, Vietnam's lantern festival is the biggest and most important festival in the county. The festivity starts in temples of pagodas, after which, people will go back home and share traditional dishes. During this festival, Ho Chi Minh also showcases a huge floral display and artworks on the street.
Things To Do In Ho Chi Minh During The Rainy Season
Even during an unexpected downpour, Saigon has still a lot to offer, and there are still a lot of things to do in Ho Chi Minh. All you have to do is hop on a cab and explore the following places:
1.
Museums And Historic Architectural Sites
Indulge into Vietnam's history and culture by visiting iconic places such as War Remnants Museum, Independence or Reunification Palace, Museum of Ho Chi Minh City, FITO Museum, San Art Laboratory Gallery, Museum of Vietnamese History, Fine Arts Museum, Bitexco Financial Tower and SkyDeck, and more.
Learn about Vietnam's rich culture by witnessing a dance and music performance art in the famous Saigon Opera House. Aside from the first-class entertainment, this landmark is also a sight to behold. The Opera House features a magnificent architectural design that reflects the beauty and richness of their culture.
3.
Pamper Yourself At a Local Spa
It's probably one of the best things to do in Ho Chi Minh during the rainy season. To have a relaxing pamper session at a local spa which offers a wide variety of massage technique from Vietnamese, Thai, Japanese, to Indian massage.
Ho Chi Minh Weather Recap
To sum up everything, it is safe to say that although Ho Chi Minh weather is quite unpredictable. The weather condition should not hinder you from giving yourself a much-needed travel exploration. Rain or shine, this city has a lot to offer and will surely not let you waste your time inside your hotel room. Whether you're coming all the way from LAX or any part of the world, you will surely have once-in-a-lifetime travel experience.