15 Amazing Things To Do In Scotland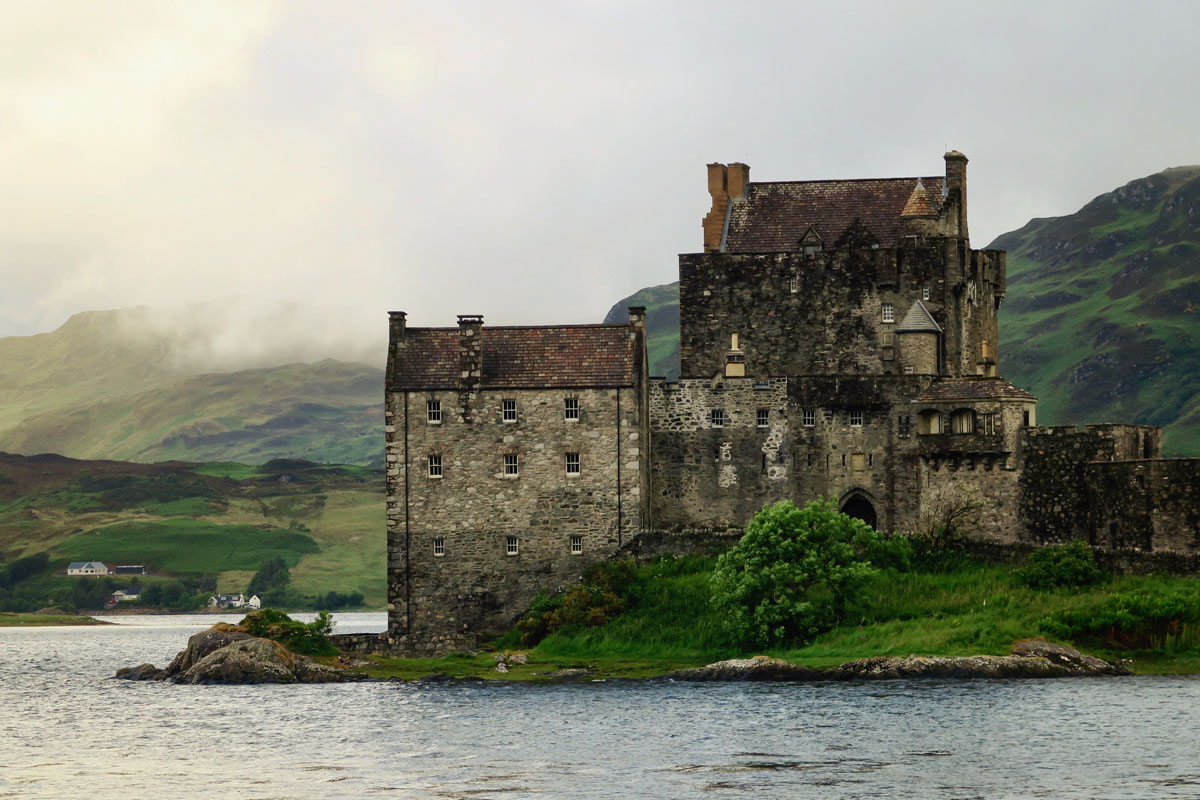 If you want to visit historical yet awe-inspiring places, Scotland is the perfect holiday destination for you! It doesn't matter if you like a laidback and luxurious vacation or something more hands-on and adventurous—the scenic views paired with great food are bound to be fun and memorable. Combine it all with the sexy accents and bagpipes, you'll be rewarded with a winner destination that promises your return.
What to do in Scotland?
Scotland is known for its rich history, natural beauty, and unique tourist attractions. Whether it is the beautiful Scotland islands, the legendary Loch Ness monster, the romantic mountains or the Scottish ghostly castles, there are countless things to do in Scotland. Plus, it's easy to fall in love with the local food.
However, it is impossible to see everything in a single trip. If you are wondering where to go and how to pick from the major cities in Scotland that must be included in your itinerary, we have compiled a list of 15 amazing things you must do during your trips to Scotland.
1.
Explore Castle Rock in Edinburgh
Look at any Edinburgh travel guide and the top recommendation to check out is the legendary Castle Rock, one of the most iconic fortresses in the country. Apart from being a national monument, this castle is built on the plug of an extinct volcano estimated to be almost 350 million years old. You gain entry to the castle the old-fashioned way, through a drawbridge over a moat. Once inside, there is ample room to enjoy the scenic views of the city and get amazing shots and selfies for your Instagram account.
2.
Admire The Loch Ness And Urquhart Castle
Here's a fun fact for the history buffs: Scotland is famous for being home to the legendary Loch Ness Monster. Shrouded in mystery, since 1933, there have been thousands of sightings. Even scientists are baffled, and the enigma associated with the site remains to date.
If you're someone like me and it is your lifelong dream to see the dwelling of the mythical Nessie, a visit to the Urquhart Castle is a must-do when in the region and will give you bragging rights of being at a real mystical place straight out of fairy tales. You can also enjoy hiking and cycling at the Loch Ness 360 trail.
3.
Conquer your fear with a stroll at Falkirk Wheel
You may have taken a chairlift ride if you're the adventurous kind, but have you ever experienced a ride on a boat lift? Well, now you can because Falkirk Wheel gives you a literal flight on a boat and lets you enjoy the stunning views of the canal while being lifted in a boat. Opened in 2002, this boat lift connects the Forth and Clyde Canal to Union Canal. This will surely give you an illusion of swimming in the air!
4.
The Royal And Ancient Golf Club Of St. Andrews
One of the best inventions by the Scotts is the game of golf. If you are a golfer, the Royal and Ancient Golf Club of St. Andrews will be your green paradise come true. Though only members of the club can enjoy a game of golf there, you can visit here and witness the home of the sport. Also, make sure you check out the British Golf Museum while you're there as it's one of the most prestigious golf clubs in the world and is definitely worth witnessing.
5.
Enjoy the nature view of Glencoe
Glencoe is one of the most famous tourist Scotland destinations. Thousands of people from all over the world come to visit this scenic highland glen. Hundreds of years ago, an ancient volcano used to be in its place.
The magnificent views of the surrounding scenery, lakes, and mountains are incredible. So much so that it has been featured in various movies, including the James Bond series and even the much-loved Harry Potter saga.
Being a tourist hotspot, there are plenty of things that you can do here like rock climbing, hill walking, mountaineering, and photography tours. You can also kayak in the Loch Leven nearby or visit some ancient castles in the region.
6.
Take an excursion to the Isle Of Skye
One of the largest islands in Scotland, the Iisle of Skye is also known as Cloud Island. This island gained its title mainly because of its surroundings. Encompassed by heavy mists and lush greens, this nature heaven is hard to be missed. Particularly if you are a nature lover, the inviting lush green glens, sandy beaches, beautiful waterfalls, and majestic caves is almost surreal. You wouldn't believe this is real until you've witnessed this rare sights with your own eyes.
Apart from that, you most likely to find countless species of birds and other sea creatures like otters and seals on this island. However, for those who love bird-watching and hiking, this location will be an absolute treat in the summer months!
7.
Enjoy the nature view at Northern Highlands
The scenic views of the Northern Highlands might become one of your favorite memories of your trip to the city of Inverness. The beautiful views consist mostly of the mountainous region, making it a perfect location for hiking and biking adventures.
The Caledonian Canal adds beauty to this land and makes it a perfect spot for getting gorgeous pictures. You can also visit the surrounding villages and witness the cathedral ruins and castles in Dornoch. The best time here can be spent by mingling with the locals and experiencing the tradition and culture of the region first-hand.
8.
Delve in the arts at Kelvingrove Art Gallery And Museum
Museums are a great way to learn about a country's history. Witnessing great art in Scotland is something you shouldn't miss. If you are in Glasgow, then you should take some time to visit the Kelvingrove Art Gallery and Museum.
Housing over 9,000 collections, including A Man in Armour by Rembrandt, Portrait of the Art Dealer Alexander Reid by Vincent Van Gogh, and Christ of Saint John of the Cross by Salvador Dali. This museum is one of gem for art and history lovers. The best part, there are no charges for any entry. Regardless if you're local, tourists or students.
9.
Take a Casual stroll at Princes Street Gardens
Edinburgh is one of the largest cities in Scotland and is also its capital. There are a number of things tourist activities you can take part in when you are here. However, if you want to mingle with the locals, Princes Street Gardens is the best way to do it.
The magnificent garden has several statues and lush surroundings. If you are lucky, you can even catch a concert here or enjoy the fireworks display at night. And if you are around during Christmas time, you can enjoy even more as the park is transformed into a winter wonderland. With Christmas music, decorations to the trace of cinnamon aromas from the food stalls; this area is filled with festive vibes. Even during the summer, there are plenty of activities going on in this area.
Don't be surprised to find the locals bringing their own chairs on the open field to bask in the sun and even music festivals that spice up the atmosphere. If you're taking a stroll here, don't forget about the food truck, you'll find some worth-trying local treats like crème brûlée to even a gin-bar.
10.
Join the hiking trail at Aberdeenshire: The Castle Trail
There are so many castles in Aberdeenshire where you can spend several days roaming around and looking at some of the best-preserved architecture of the region. Surrounded by the gorgeous Scotland landscape, it will feel like you just stepped into a fairy tale. If you are looking for a perfect itinerary to experience the best of the trail, you should begin at Stonehaven in the south of Aberdeen. Here you can visit the Drum Castle and Dunnottar Castle.
Next day, head on to Castle Fraser and Haddo house to the western and northern side of Aberdeen. You can also drive to the nearby Duff House and Huntley Castle for that complete experience. Of course, the tour does not stop there—you can do a week's worth of castle trotting with the most scenic views around you if you are staying in Aberdeenshire for an extended period.
11.
Take a trip to the Royal Botanic Garden
The Royal Botanic Garden is a paradise for people who love staying outdoors and enjoy the lush greenery. It is also a quiet and peaceful recluse if you need a break in the middle of an otherwise fast-paced vacation in Scotland. The garden, apart from being a natural treasure on its own, also offers scenic views of the Edinburgh skyline.
Being one of the biggest centers dedicated to the horticulture in Scotland and one of the oldest botanic garden in Britain. Here, you'll get to explore the garden collections like the—Rainforest Riches, the Scottish Heath Garden, the Rock Garden, and the Chinese Hillside. Don't expect to be bored here as there are over 3,000 exotic plants in the garden from all over the world.
12.
Shop till you drop at the Royal Mile Of Edinburgh
If you feel like taking a break from nature and history and just spend a day shopping, eating and strolling around in Scotland; put on your walking shoes and take a walk up the Royal Mile of Edinburgh. Located in the old town, this is one of the busiest streets in Edinburgh. Filled with not only stunning architecture but also the best restaurant that serves authentic Scottish food. Take this time to pick up some Sottish souvenirs like a tartan scarf or a sporran that goes well with a Scottish Kilt.
To make the best out of your time here, try to explore places like Holyrood Park, Canongate, High Street, Lawnmarket, and even the Castle Hill. Regardless of the weather, explore the Royal Mile with a Scottish beer on hand never hurts.
13.
Unravel the Ancient History at the Skara Brae
If history fascinates you, Skara Brae, a UNESCO world heritage site, should definitely be a part of your itinerary. It is a stone-built Neolithic settlement in the Orkney archipelago which dates back even further than the famed Stonehenge. The preservation and the details of this site will surprise you. A visit here actually transports travelers to take a step back in time allowing ones' to witness the civilizations of the past. Uncovered by a storm back in 1850, the village is believed to exist more than 50,000 years old with several ancient homes intact.
Take a guided trip to the site if you are interested in finding out the hidden secrets and interesting facts. There is also an interactive replica house at the site which gives you a more deeper view of the village with quizzes and fun trivia included.
Scotland is home to hundreds of castles, but Stirling Castle is definitely one of the most important and grandest castles in the country. Open to visitors throughout the year, the castle sits on top of a now-extinct volcano and used to be the home of several Scottish monarchs of the yesteryears. If you are interested in royal history, you will be fascinated to find out that the medieval tales of the castle and its importance in the region. Many prominent kings and queens were also crowned at this very castle.
The magnificent structure is also stunning when it comes to natural beauty and is surrounded by steep cliffs. Here, you can also explore the quaint Queen Anne Gardens and the Great Hall which was built in the 1500s by James The IV.
15.
Join a Whiskey Tours & Tasting Experience
Did you know that there are more than a 100 whiskey distilleries in Scotland? The country has a rich history of producing and exporting this delicious elixir. If you want a true Scottish vacation, going for a distillery tour and tasting the crispest varieties of local whiskey is a must. Most of these tours also let visitors see the magic firsthand and witness the process of making whiskey.
We recommend that you visit the Strathisla Distillery, one of the oldest of its kind in the Scottish highlands. It was set up in the year 1876, and since then it has been the original home of the globally famous Chivas regal blend. During the tour, you get to learn about the ingredients, process, and science that goes in the blending and brewing of spirits. Plus, no tour is ever complete without a complimentary tasting, right?
Last Thoughts
Phew, that was quite a list. However, there are plenty of more fun things to do in Scotland. Scotland's tradition and culture, grandeur, and opulence, and serene locations are bound to win the hearts of all kinds of vacationers. You will definitely stumble on to more hidden destinations and spectacular adventures once you are in town. Also, while you are exploring the country, make sure you have a taste of some of their local food as well—steak and kidney pie, haggis, and fish and chips are a must-have when you venture out for a holiday!
So, are you ready to visit Scotland? Send this list to a buddy to convince them and make sure you check out most of these places as they are truly unforgettable. Have fun in Scotland!