5 Reasons To Stay At Dalhousie Castle In Scotland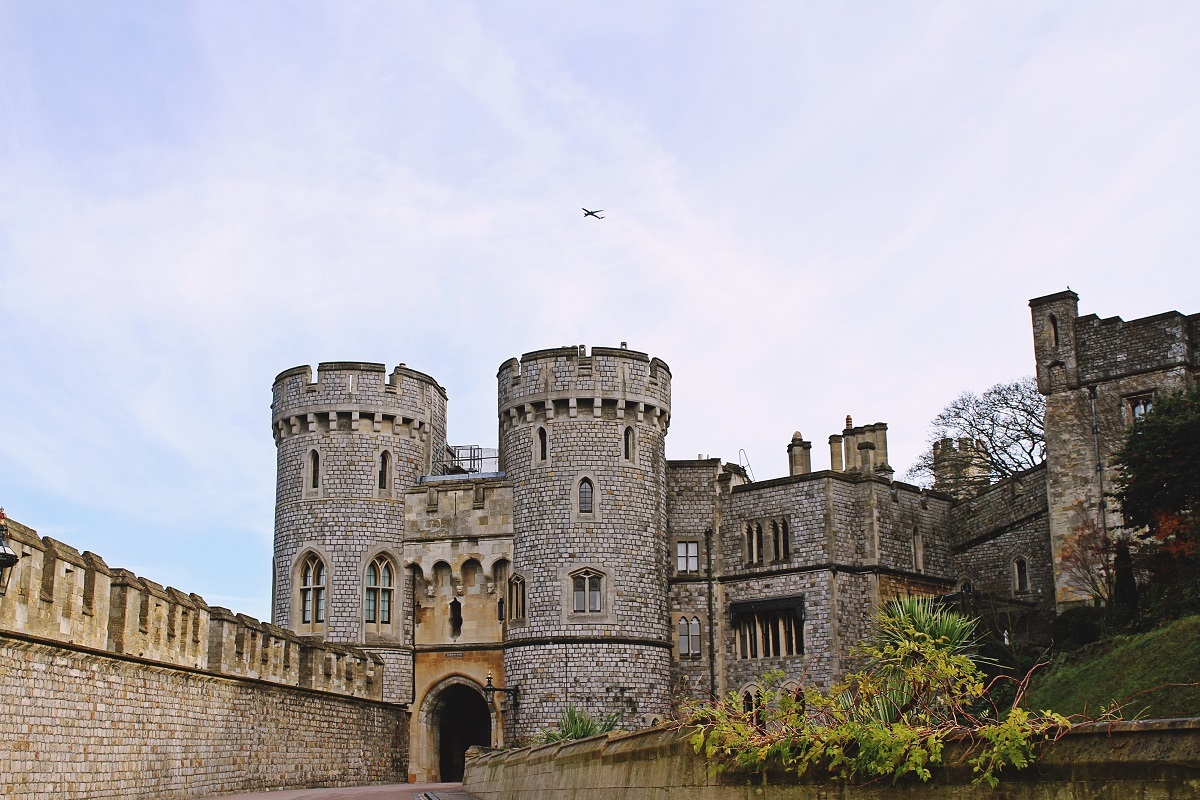 The most relaxing and lavish place you can find in Scotland is the Dalhousie Castle. It sits on 11-acres of Parklands Estate land on the river banks of River Esk, 8 miles from Edinburgh. A place of great tranquillity and royalty environment.
The Luxury Castle Hotel is one of the most beautiful castle hotels and spas In Scotland. It stands tall, offering valuable services equaling to none other in the whole country. Dalhousie Castle is one of the many Scottish castles you should visit with the most enchanting features you'll ever see. You will come to love the overall experience.
Other than its high-class hotel and spa services, the Dalhousie Castle has a lot more to offer. First, when you arrive you will learn of its history, being 13 centuries old and all. It is one of the oldest Scottish castles currently inhabited which makes it even more special. So, not only will you enjoy a high-class hotel experience, but you'll also get to learn history along the way.
Dalhousie Castle keeps these offers open for anyone who decides to visit anytime. In case you are looking for the most glorious yet a highly decent place to visit, Dalhousie Castle is should be your next trip. Let's dive deeper into understanding why Dalhousie Castle is worth the visit.
1.
Exceptional Accommodation Facility
A place where you will sleep and wake up like a royal. You will have delicious meals and enjoy the beauty of their high-class bedrooms. As an entitlement, the rooms offer more than what you alone or as a couple or a family would want. Proper ventilation, lighting, cozy bedding, screen, hot bath, telephone and a lot more. The accommodation booking process is quite easy and straightforward.
Customer care will always be there to help you whenever you find any difficulties. They offer a highly professional service that will leave you impressed. Hence, you will understand why this castle is considered world-class the very moment you check-in.
The Dalhousie Castle Hotel offers different room packages. The options are based on the available number of beds and ages of the occupants. Hence, you can easily find rooms to accommodate you and your family members. Rooms with a capacity of up to four adults and others with up to 4 children are available.
So, you need not worry about space. Additionally, you can even pick a room for one or two persons if you wish. It all depends on your preference alone. You can make an earlier booking through the Dalhousie Castle website. Be sure to book early so that you can get your things organized in time for an amazing trip!
2.
Spa Treatment In Dalhousie Castle
Dalhousie Castle offers special spa treatments. The treatment involves both therapeutic and relaxing treatments. Each of these intends to rejuvenate and invigorate ones' body and mind altogether. Dalhousie spas take pride in offering broad categories of treatments covering therapeutic and beauty.
The use of holistic products such as vegan spa from Ytsara. They also use others like the pink Himalayan salt scrub. It helps improve the smoothness of your skin. The result of it is a glowing state of the skin. Also, pink salt, infused with 80 plus minerals and an aloe vera cream is important here.
The whole combination enhances the smooth texture and glow of your skin. Further activities involve professional body massage, facial treatments, tummy flattening, and Yoga exercises. The Dalhousie castle spa only charges a few dollars for all these services.
3.
Delicious Meals In Dalhousie Castle
Dalhousie Castle has many 5-star rated and award-winning restaurants in Scotland. You won't want to leave this luxury castle hotel without enjoying its delicious menu. If you haven't experienced Scottish meals before, this will then be your chance. Dalhousie castle hotel offers a lengthy menu for both local and international customers.
The hotel offers breakfast, luncheons, and special dinner. If so you visit the premise in a group, then you might want to order a buffet. One good thing about Dalhousie Castle Hotel is that they serve meals with live bands playing in the background. The Dalhousie castle Scotland operates as a center of local cuisines.
Hence, it attracts lots of tourists, all coming to enjoy the local cuisine. For this reason, it becomes one of the best places to check-in for a fine dining experience.
4.
Elegant Conferences And Meetings Rooms
Looking forward to hosting a meeting or a conference? Well, one of the best places you can consider for this is the Scottish Castle, Dalhousie Castle. It offers such a refreshing, energy-rich yet at the same time a relaxing atmosphere. It is the one place you can trust for royalty services.
According to Dalhousie Castle's history, the premises were for royalty operations and dwellings. Thus, the meeting/ conference rooms were long before built to serve the purpose. The rooms come furnished with necessities.
The castle hotel and spa premises serve meetings and conferences right.
The restaurants and accommodation facilities support the entire event further by offering a great deal of convenience to guests. Hence, the group can access the food, book rooms or else attend a massage later after the meeting.
Dalhousie Castle Scotland gives you a chance to create a memory. If you are planning a wedding or honeymoon, then Dalhousie Castle will suit you best. The castle hotel and spa premises provide the romantic environment you need. And with your partner by your side, you will come to love the experience.
Dalhousie Castle's history is a long one. It features several stories of major and minor events that happened here in the past. It has a team of professional organizers who will do a proper job regardless of the event type. Hence, you don't have to worry about decorations, programs, and so on. They will handle it all.
Conclusion
Dalhousie Castle is a must-visit tourist attraction center for any Scotland visitor. It is a special premise with lots of remarkable features. It traces its history back to almost 13 centuries ago. Marco Polo, Magna Carta, and the Genghis Khan – it has survived all these eras. The Ramsays family of Dalhousie remained in charge for quite some time. Back then the castle was only a thick foundation wall. It wasn't until 1450 that the castle took on its majestic look. This is when the red stones mined across the South Esk River got used in its renovation.
Accessing Dalhousie Castle from Edinburgh requires either a taxi or an Uber. It is approximately a 22 minutes drive. You can come and make your reservation there in person or call the Castle administration. The Customer care personnel in charge will handle your calls with great dignity. We hope you find these reasons compelling enough to book yourself a trip to Dalhousie Castle for an unforgettable experience.