Why You Need A Cool Passport Cover Before You Fly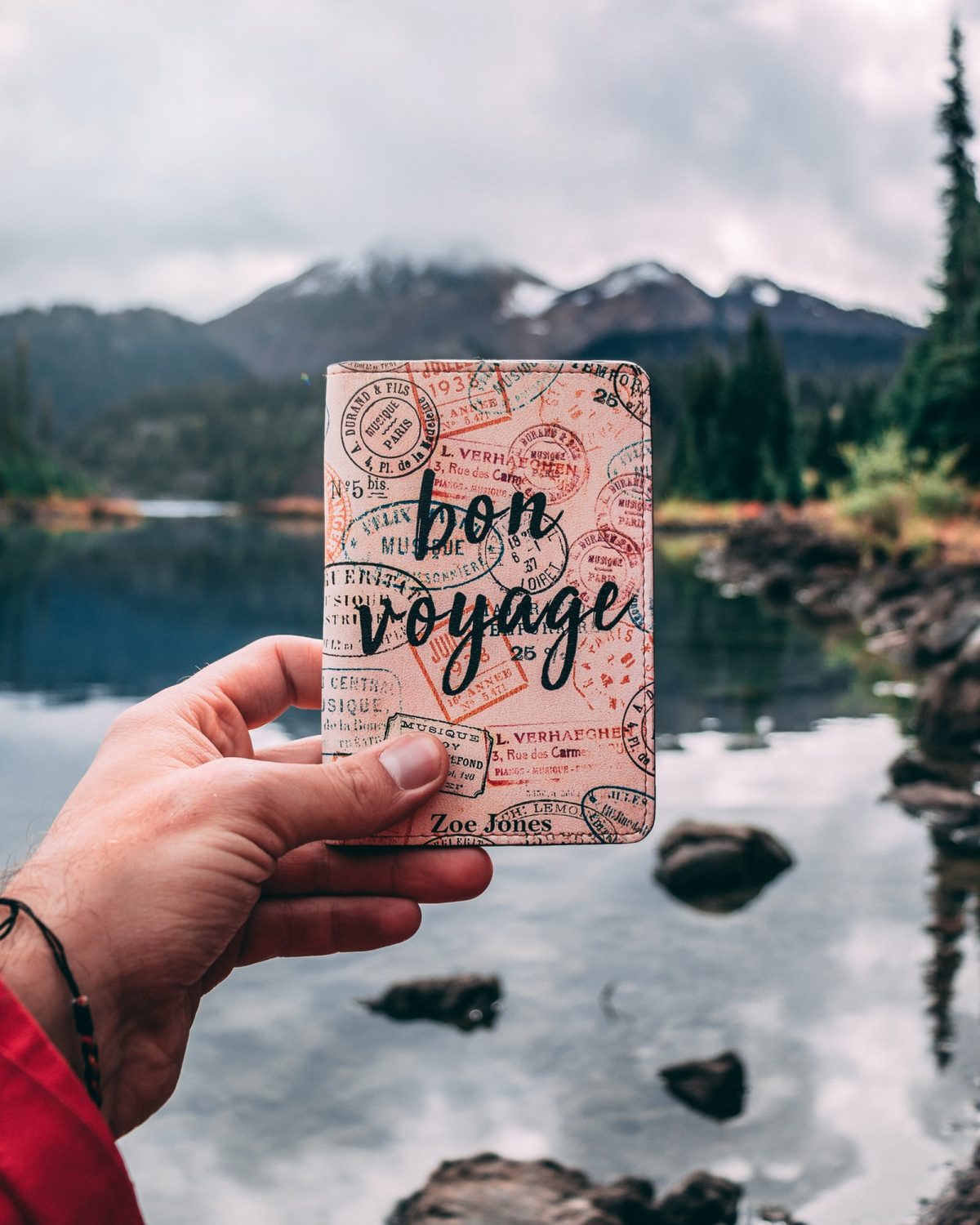 Travelling for some of us is more than just a hobby. Even if it is on solo travel, the entire moment is exciting. Some of us cherish it to the moon and back. Back in the olden days, no lots of style makeovers were attached to travelling. What mattered most is whether or not the journey will be safe. Thus in most cases, most of us would pack what we had around without minding whether they are the best travel accessories all people appreciate out there.
Today, however, the transition is very apparent. The style with which most of us travel is entirely different and upgraded, especially with air travel. Air travellers today so much mind their travel accessories right from travel clothes to travel accessories and to the type of airlines they book. For those who fancy best travelling experiences, cheap airline flights might not be their cup of coffee. However, despite all these fancy personal necessities, one most important item in airline travelling required is a passport. It is one critical document acting as a permit to you or a group of you to travel to a particular region, preferably a nation. For its vital uses, many have resorted to keeping theirs in a high-end cover holder, commonly referred to as passport covers for ultimate protection from ordinary tearing or wearing out.
Whether or not you chose to use the cover, all depends on you; maybe you could be having a unique holder for it. However, you must understand that these covers are instrumental and offer a lot of advantages in any of your flights' day trips. Below are key points explaining how important it is to own any of the cool passport covers when flying.
Top 5 Reasons To Get A Cool Passport Cover Before You Fly
1.

Keeps Your Passport Safe & New
It simply does not add up, looking good in your travel clothes, caring your lavishly designed mini backpack and not having a well looked after passport document. Like most paper made documents, passports tend to wear out beginning from the sides, especially when exposed to shuffling now and then. The result could be tearing, and I guess you know how the bureaucratic the process is to get a replacement. It will be all a waste of time and money.
The best preventative solution on this is the embracement of a cool passport cover. They come in different designs. However, you will mostly find those made of either leather, plastic, or sturdy fabric. They look like a book cover but with pockets inside covered with transparent nylon material such that it allows you to see the details of the passport without removing it from the pocket. This way, it keeps the passport cover keeps the document safe and new.
Stores More Than Just A Passport
A passport cover comes with more than just a pocket. They might be two, three depending on its manufacturer. Therefore, if you have more than just a passport cover to keep in it, then you can have other extra pockets to carry other vital documents too. These could be your national I.D, driving license, or any other that fits in the passport cover pockets. Otherwise, note that they should be up to the capacity the passport case as others some refer to can accommodate. Furthermore, the convenience of a passport case allows you to carry it not only in your pocket but also in your other travelling accessories. You can select an inner pocket within your mini backpack or rolling duffle bag and keep it in. However, if you so wish you can have it in your travel wallet if it fits well.
3.
A Passport Cover Reflects Your Personality
A cool passport cover can be a great conversation starter. If fellow travellers like your passport cover, you can even thank your impulsive shopping genes for helping you make new friends. Despite boarding cheap airline flights, owning a passport cover alone to a greater extent revels much more of your personality. In addition to the type of cabin luggage you carry; the duffle bag, travel wallet or any other, your travel buddy will also judge you based on the manner you handle your vital documents. Having your key documents is a cool passport cover indicates how organized and mindful you are – any travel buddy near you will perceive that. Similarly, those who solo travel will still show the same even to those they interact with at the airport while checking in or out.
It is quite annoying when people can just look at your passport and know where you hail from, or how many visa applications you need for travels. One of our favourite advantages of using a passport cover is knowing that your identity, your nationality is unexposed. If you're someone who wants privacy, you'll understand why we call this an advantage. And, who doesn't like some, mystery? It's always better to be mysterious than mundane! Nay?
5.
You Need One Because It's Cool
What could possibly be a bigger reason to own a passport cover?! You have got to admit that owning a vibrant and funky passport cover is an acquired taste. It's simply cool, and there's no reason good enough to not have you in this tribe. So, go on flaunting your finest selection of cool passport covers. There are very few people with refined tastes in the world. Just don't forget to take your selfie stick to capture great photos of your passport cover!
Conclusion
For those who fly, having gone through all these reasons, probably you realize the essentiality of a passport cover. Having it as part of your cabin luggage and a travel accessory denies you no fun in any of your flight day trips. However, it adds benefits instead. Designer passport covers like those from Louis Vuitton tend to last longer. No guesses why. But hey, if you are on a tight budget and don't wish to break the bank, you can also find some affordable travel accessories and really cool stuff at Chumbak. We personally love their quirky passport covers. They offer the ultimate protection to every bit of your essential documents it accommodates. Hence, they are the best to go-to when making your purchase. Get one now, and fly away! We'll see you on the other side of the world.