How Should I Get To Block Island: Ferry Or Flight?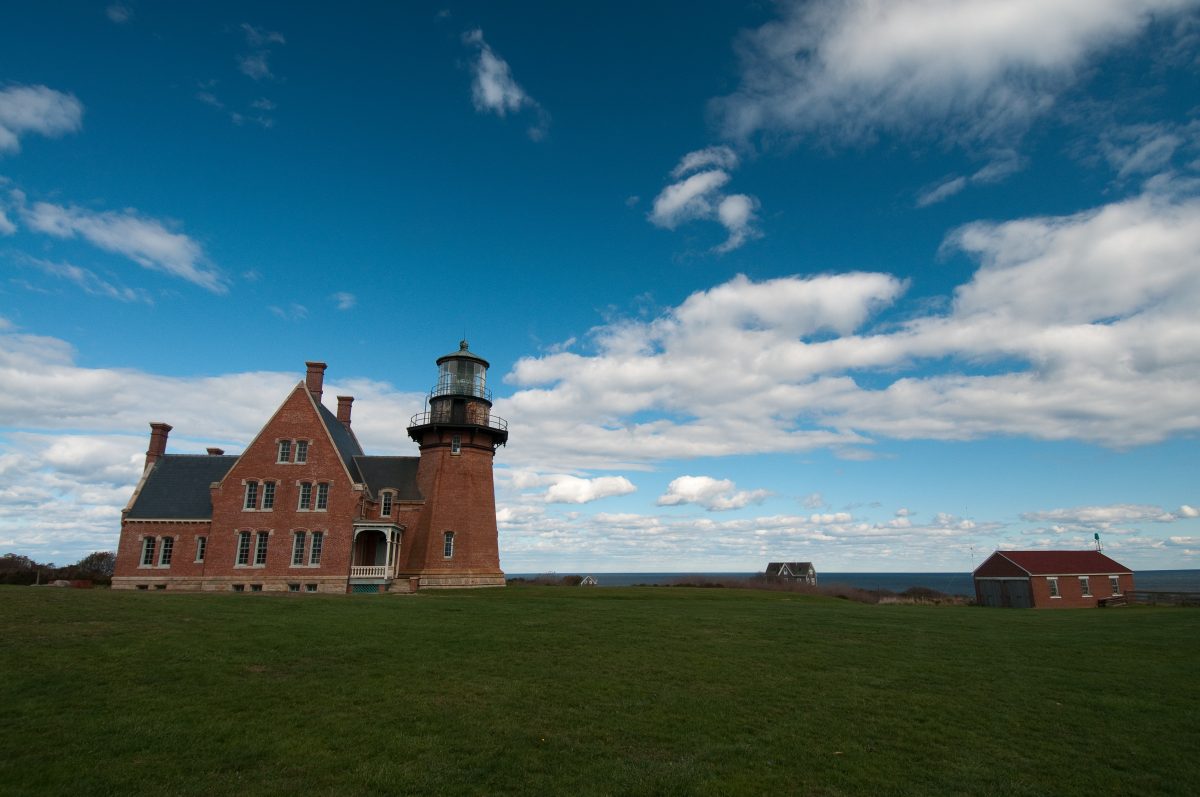 You will find Block Island drifting in the waters of the Atlantic Ocean about 13 miles away from the mainland of Rhode Island. Even though the island is barely 10 square miles wide, it is home to a little over 1000 residents.
During the holidays and peak seasons, this number is multiplied by 3 with a flood of tourists. Enormously long beaches, peaceful far-reaching meadows, and 19th century Rhode Island architecture make Block Island a great getaway location.
Block Island is the place for sightseeing and enjoying life. Among other must-see locations, we recommend visiting Mohegan Bluffs. An old wooden staircase leads up from the beach of golden sand all the way to the top of a 150-feet-tall cliff.
From up there, a breathtaking vista of the Atlantic Ocean is guaranteed to give you the strongest vibes of Herman Melville's clash between man and nature.
Wandering the beaches and doing some inland hiking are the most rewarding activities on Block Island. If you look for an alternative to walking, consider renting bikes or scooters to be more mobile. Other picturesque locations, such as Southeast and North Lighthouses, and Block Island National Wildlife Refuge will keep you busy and entertained during the whole trip.
For those who prefer shopping, there are plenty of boutiques and small stores where you can find everything from clothes to artworks and souvenirs. Accommodation is mostly available at local hotels and so-called "farm inns" placed inside traditional New England houses with up-to-date amenities.
Planning Your Journey To Block Island
Finding your way to Block Island is already a part of the adventure as there are plenty of options depending on where you are coming from and the size of your budget. Since there is no option of getting to Block Island by land, the ways to get there fall into two categories: by air and by sea.
Travel Across The Ocean To Block Island…
1.
Block Island Traditional Ferry
There is a reason why this ferry is called "traditional". The most common way to get to Block Island is Block Island Traditional Ferry, and it has been so for more than a hundred years. It is a big vessel that can take on board up to 1000 people with its 300 seats.
All Block Island ferries are equipped with elevators to serve people with special needs. Traditional ferries also include vehicle spaces. So if you plan to cruise the island in your car, Block Island Traditional Ferry is your one and only option. Check out the details about car transportation here.
These ferries depart from Pt. Judith every day year-round. The terminal is located in the fishing port Galilee, Narragansett, RI. Usually, the first ship departs at 8 AM from Pt. Judith and 8:15 AM from Block Island.
The next Block Island ferries leave with 30 minutes interval till 7 PM and 7:45 PM from the mainland and the island respectively. However, the schedule may vary due to holidays or the weather, so make sure you check the official website for the exact timetable.
That's also where you can book tickets in advance. A one-way trip takes about 50 minutes. Oneway and round trip tickets will cost you respectively $12.55 and 22.90 for an adult, and $6.34 and 11.50 for a child. Infants ride free of charge, bicycle spaces are $3.50 one way and $7 for a roundtrip.
2.
Block Island Hi-Speed Ferry
As an alternative to a traditional ferry, you can choose a hi-speed one. This option is perfect for those who have limited time for the journey. It is the fastest way to get to the island by the sea on public transport.
3.
Block Island Hi-Speed Ferry From Pt. Judith
It also departs from Pt Judith, however, the trip lasts about 30 minutes. Hi-speed catamaran can take much fewer people, up to 250, and can't carry vehicles. Your bike can still go on board with you, though.
The first vessel leaves Pt Judith at 7:15 AM, while the first departure from Old Harbor is at 7:55 AM. These ferries are available daily but are less frequent than traditional ones. Usually, there are only 5 boats scheduled a day from each port going every two hours.
The last Block Island ferry leaves the mainland at 6:45 PM and Black Island at 7:35 PM. We recommend booking tickets in advance, especially on holidays, due to limited seating.
4.
Block Island Hi-Speed Ferry From Newport, RI
Another point of departure for speedier boats to Block Island is Newport terminal in Perrotti Park. These vessels are also hi-speed catamarans albeit slightly bigger, with a capacity to take up to 300 people on board.
The whole trip takes about an hour. However, this option has strict limitations. These Hi-Speed Block Island ferries are available only on weekends during the summer season. They leave Newport at 9:45 AM and 12:30 PM, and come back from the island at 11:15 AM and 5:10 PM.
5.
Block Island Hi-Speed Ferry From Fall River, MA
Similar to ferries from Newport, there is an option for those who find departing from Fall River, MA more convenient. A hi-speed Block Island ferry will take you from Step Pier terminal near BattleShip Cove to Block Island in 2 hours and 15 minutes. Yet, there is only one trip available daily. From Fall River, the Block Island ferry leaves at 8:30 AM and at 5:10 PM it departs from Old Port.
Hi-Speed Block Island ferries, contrary to Traditional Block Island ferries, are not available year round. These trips are available only during the summer season starting from June 22 and till Labor Day. For the detailed schedule, pier location, and ticket booking visit the official website page.
You can also get to Block Island if you're more to the south on the mainland. Block Island Express trips go to Block Island from two popular places – Long Island and New London. A trip from Long Island will take 90 minutes, while it takes 1 hour and 20 minutes to reach the island from New London.
These modern vessels have a full package on-board – they are equipped with satellite television entertainment system, serve various snacks, and have viewing decks.
Take into account that these ferries don't run every day and only operate May through October. Their schedule is subject to change, so visit their official website when you plan your trip.
On the route from New London, they regularly have a "Dinner Run Thursday" when the price for a round trip between 3:10 PM till 8:10 PM is split in half. If you are on active military duty you can get a 25% discount by showing your military ID.
Another transfer option is available from Montauk Harbor and is proudly called The Viking Superstar. A customised boat, specially designed for smooth seasickness-free hi-speed ride, will take you to Block Island in 75 minutes.
The three decks of this vessel can serve up to 225 passengers. During your trip, you will have a chance to purchase a snack or a beverage. Viking Fleet runs daily June through October.
Note that booking tickets online on their official website is $5 cheaper than buying them at the ticket window. The usual ticket prices are as follows:
$40 for one way and $85 for the roundtrip for an adult;

$25 for one way and $50 for the roundtrip for a child;

$5 for one way and $10 for the roundtrip for a bicycle.
8.
On Your Private Vessel
In case you are traveling on a private boat to visit Block Island, there are two places for you to dock. The island has two functioning harbors: Old Harbor and New Harbor.
New Harbor is located on the West Side of the island and has 3 large marinas, 90 town moorings, and a 75-acre anchorage for boats. Moorings can be rented for $40 per night, and they can take vessels up to 50 feet. Reservations are not available.
You can contact the harbormaster on VHF CH 12 upon arrival. Old Harbor is located on the East Side of the island. It has a space limit with only 30 small boat marinas. As a town-operated harbor, they charge vessels for docking by foot. $2.30 per foot, to be precise.
Also, take into account that a stay there is limited to 7 days. Alternatively, you can seek accommodation at private docks such as Payne's Dock where prices start from $4.25 per foot per night.
Get To Block Island By Air…
If traveling by sea is not your cup of tea, an alternative to it would be taking a plane there. Block Island has its own Block Island Airport (BID), and there are several airline connections for you to choose from.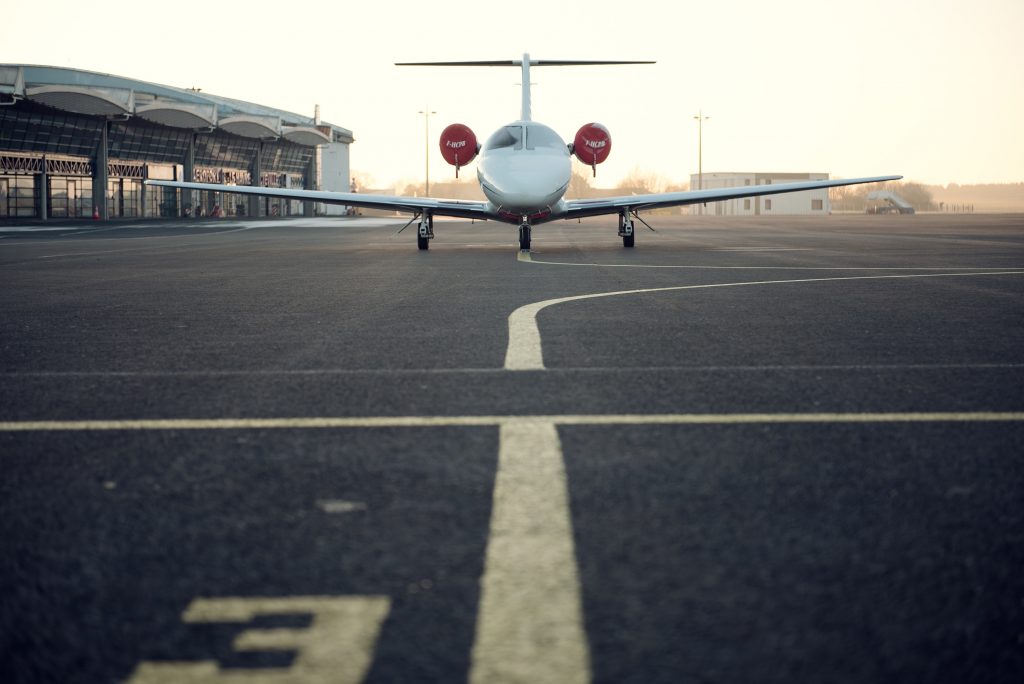 More than 1000 passengers a year take a flight to Block Island with New England Airlines. Since 1970, it has been the first and only commercial airline connecting the mainland with the island with regular flights. Departure terminal is located in Westerly, RI which is easy to get to by car or train from anywhere in New England.
Usually, flights last 12 minutes from take off to landing. A round trip for an adult is $118, while a one-way ticket is $64. Seniors (65+) enjoy a reduced price of $59, and a child (2-11) would travel for $55 one-way. The flight schedule varies depending on the season and is available at the official website of the airline.
BID is also serving charter flights and we have prepared a short-list of recommended companies for you. Most of these flights take place on twin-engine light planes.
The biggest perks of this transportation variant are the comfort and departure flexibility. If you choose a charter flight you will be able to get to the Block Island from any major airport in the north-east.
Visit the website of Resort Air, an island-based airline that has an established flight schedule to Block Island. For more information, contact their managers by phone numbers on the website.
Alternatively, you can choose Action Airlines. Based at Groton/New London Airport (GON), they offer flights on 5- and 7-passenger aircraft. On their official page, you can also find all the details about trip planning, fees, and availability.
Block Island is a great place to spend a vacation. The island's location provides for its unique atmosphere and also opens so many options for reaching this resort.
No matter the way you choose for getting to Block Island, gliding the waves or by air, the trip there and back will certainly be one of the highlights of your journey.
Can't get enough of the island life? Put Coral Beach Resort on your list!