Perhentian Islands Getaway: A Comprehensive Guide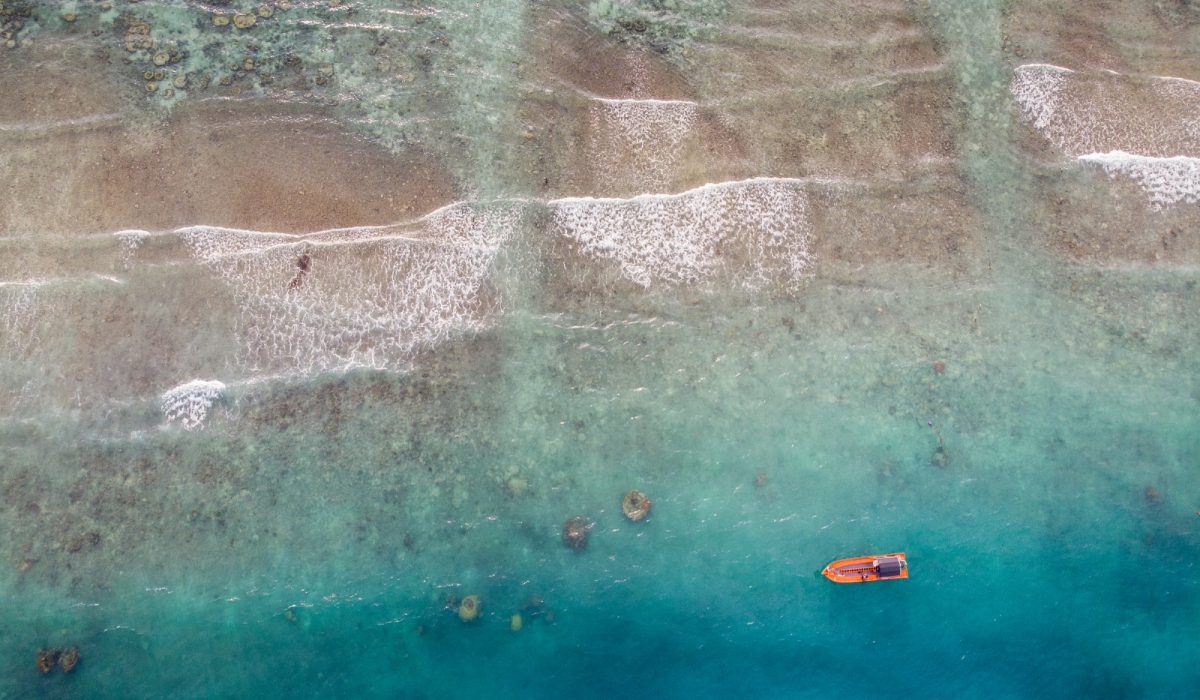 Malaysia is a multicultural country that has flourished over the years. Most of the things to do in Kuala Lumpur, its capital city, include appreciating modern and state-of-art facilities. Meanwhile, in Penang, one can marvel at the fascinating fusion of Eastern and Western cultures. But if you prefer to experience an authentic island life, head to Perhentian Islands, where you can take a step back from your fast-paced city-life routines and enjoy the simpler things in life.
The ambiance in the Perhentian Islands is quite similar to Sabah since it also gives you a chance to be away from the hustle and bustle of the city. However, Perhentian Islands offer a more tranquil getaway with endless azure waters, dense jungle, and secluded beaches. So, don't forget to bring your underwater cameras to capture every inch of your Perhentian islands' adventure!
How to get to the Perhentian Islands?
Convenient Way: By Plane
If you're arriving at the airports of Kuala Lumpur (KUL), Penang (PEN), or Kuching (KCH), you can take another domestic flight to Kota Bahru (KBR). The airfare usually starts at around US$39. Then, take a taxi to Kuala Besut Jetty where you can take the boat to Perhentian Islands. Usually, it costs around RM80 (around US$19.72) and it will only take you around one hour to an hour and a half.
From the Kuala Besut Jetty, you will take a speed boat or cargo ferry to Perhentian Islands. Traveling via speed boat will only take you around 30 to 40 minutes, while the cargo ferry will take you an hour and a half. The fare costs RM35 (around US$8.63) per way. The ferries don't have a specific time of departure, but you can catch them from 9 AM to 4 PM. Once the seats have been filled, they leave. While the return boats from Perhentian Islands only leave three times a day: at 8 AM, 12 PM, and 4 PM.
When you get to Kuala Besut Jetty or in Perhentian Islands, there may be some people who would convince you to ride their boat instead. To be safe, always transact with the people in the main ticket office, or check out the Perhentian website to book your tickets hassle-free online.
Cheaper Way: By Bus
If you have ample time and you're a budget traveler, you can get to Kuala Besut Jetty straight from Kuala Lumpur International Airport (KUL). Although it will take you sometime between six and eight hours, it only costs around US$8.59 to US$14.40 per way. Usually, the buses leave Kuala Lumpur between 8 AM and 12:30 AM. You can check out the Easy Book website to compare different bus operators and schedules for your convenience.
From the Kuala Besut Jetty, you will take a speed boat or cargo ferry to Perhentian Islands. Traveling via speed boat will only take you around 30 to 40 minutes, while the cargo ferry will take you an hour and a half. The fare costs RM35 (around US$8.63) per way. The ferries don't have a specific time of departure from Kuala Besut Jetty, but you can catch them from 9 AM to 4 PM. Once the seats have been filled, they leave. Meanwhile, the return boats from Perhentian Islands only leave three times a day: at 8 AM, 12 PM, and 4 PM.
When booking a bus seat, make sure to anticipate the time of your arrival at Kuala Besut Jetty. Whether you're coming to Perhentian Islands or returning to Kuala Besut, make sure that you will not miss either the bus or the ferry. Give time allowance or else you might spend beyond your budget when you book another accommodation for the night.
Best time to visit
The best time to visit the Perhentian Islands is during the dry season, which is from March to November. If you don't like joining the crowd, avoid the busiest month of July. But during these months, you will enjoy radiant days as you sail through glistening and placid waters.
Visiting Perhentian Islands during the rainy season will not only give you seasickness, but you will not enjoy it at all. During the rainy season, you can only count by hand the number of people on the island. Also, most of the businesses are closed because of the lack of tourists. So, make sure to watch out for great travel deals from March to November to experience the best that the islands offer.
Where to stay in the Perhentian Islands?
The Perhentian Islands is composed of two islands, Perhentian Kecil and Perhentian Besar. In Malay, Perhentian Kecil translates to "small island", while Perhentian Besar translates to "big island".
Perhentian Kecil
Perhentian Kecil appeals to budget travelers with their cheaper accommodation and inexpensive restaurants. The island is divided into two beaches, Long Beach and Coral Bay. While both beaches offer fine white sands and unparalleled natural beauty, there are still differences, especially on the price tag. Most of the budget accommodations are lined on Coral Bay, while Long Beach offers mid-range to luxury budget accommodations.
Budget: Maya Guest House
Room Rate: starts at RM110 or around US$27 per night
Located on the shores of the Coral Bay, Maya Guest House offers numerous bungalow fan rooms with either a view of the sea or the garden. The bungalows also have a balcony where you can lounge during siesta.
Luxury: Mimpi Perhentian
Room Rate: starts at RM420 or around US$103 per night
A four-star hotel sitting on the beachfront of Long Beach, Mimpi Perhentian boasts a modern and elegant ambiance. The hotel has an in-house spa and restaurant for your pleasure. Their rooms also offer either a view of the verdant hillside or the vast turquoise beach. When you book a room here, a buffet breakfast is already included and you can also access their saltwater outdoor pool.
Perhentian Besar
Perhentian Besar is for the upscale market and luxury travelers. Unlike in Perhentian Kecil where the entire island is dotted with guesthouses and hotels. In Perhentian Besar, you will only find the hotels along the coastline. Most of these hotels have private beaches and the overall setting is more relaxed than the counterpart island.
Budget: Arwana Resort
Room Rate: starts at RM359 or around US$89 per night
Perched on the beachfront, Arwana Resort welcomes you to its tropical and spacious hotel. In the hotel, they have an outdoor pool, gift shop, spa, prayer hall, and karaoke room that will entertain you during your stay. From the Superior Deluxe rooms to the higher category rooms, the rooms are also well-designed to suit both the guests' aesthetics and comfort.
Luxury: Perhentian Island Resort
Room Rate: starts at RM445 or around US$110 per night
One of the premier resorts in Perhentian Besar, Perhentian Island Resort offers elegant rooms with classic cabin lodge vibes. Aside from its excellent location being surrounded by lush greeneries and being a few steps away from the beach, the hotel also has an indoor swimming pool and a restaurant to complete your fun-filled vacation. If you are planning to go scuba diving or fishing, you can speak with the front desk so they can arrange them at your convenience.
Things to do on the Perhentian Islands
1. Swim on the Beautiful Beaches
Whichever island you will be staying at, make sure to swim on different beaches. Since these are the pride of the Perhentian Islands, it's a must to see them. If you're at Perhentian Kecil, swim at the Romantic Beach. While if you're in Perhentian Besar, head to Tuna Bay. Both beaches reward you with glistening turquoise waters and tall trees shade. But Romantic Beach gives you a more secluded beauty, while Tuna Bay is a more commercial strip of land.
2. Learn how to Scuba Dive
One of the charms of the Perhentian Islands is that they offer cheaper water activities. So, maximize your visit by learning or refreshing your scuba diving skills. With the help of hotels and travel agencies, they can arrange scuba diving activities for you. One of the best diving schools on the island is Angel Dive. They have a roster of expert and certified divers that will help you whether you're in the beginner or advanced courses. They also offer all-inclusive packages that include transfers, accommodation, meals, scuba diving activity, and the full equipment for scuba diving.
3. Try Helmet Diving
Remember Sandy Cheeks from SpongeBob SquarePants? Well, just like her, you can also freely explore the bikini bottom without a gill slit! This is easy. You're just going to wear a watertight helmet (like Sandy Cheeks) and weighted boots. Then, you will descend to the seafloor to see the rich marine biodiversity of the Perhentian Islands. This is perfect for those who are afraid of the water, but still curious about the underwater paradise.
4. Kayak along the placid waters
Another way to explore the island is by kayak. You will find many kayak rentals around the island that usually cost between RM60 and RM100 (around US$15-US$25). You can use them for a whole day. With the kayak, you can sail through the placid turquoise waters into the hidden beaches. Or, if you are looking for a more physically challenging activity, you can circumnavigate the entire island. Just remember that it will require strong endurance to paddle 14-kilometer around Perhentian Kecil. It will also take you three to five hours to complete a lap. But for sure, viewing the island from the waters will give you another satisfying perspective on its beauty. So, take on the challenge and tick it off your bucket list!
5. Hike around the Islands
Since the islands are still undeveloped, you will hardly see high-rise hotels or commercial buildings. Instead, you will marvel at the massive mountains densely populated by trees. When you hike on the islands, the jungle will lead you to secluded beaches, mesmerizing vantage points, and fascinating waterfalls.
On Perhentian Kecil, you can trek a one-kilometer trail between Long Beach and Coral Bay. Or for a more scenic view, hike from Long Beach to a vantage point at Wind Mills. Just don't forget to bring water because you will surely be sweating a lot, both from the weather and the effort.
6. Relax on the Sands
Given the primitive and unspoiled beauty of the Perhentian Islands, no doubt that the islands are teeming with tourists. But apart from wading the clear waters, don't forget to also take a quiet time at the island. Maximize the tranquility that the primitive islands can offer. Lie down under the shade of towering trees. Listen to the sound of the waves crashing to the shores. Treasure that moment of solitude. When you get back to the city, this will surely be one of the things you'll miss about the islands.
7. Watch the Sunset
Another perk on the island is finding yourself fascinated by how long the day seems to be. The only way you can be reminded of the day is when you start seeing the skies turn orange. Without skyscrapers or thick fogs blocking your view, the island's sunset is definitely one of the romantic things it offers.
8. Watch the Fire Show
Even if the nightlife on the island is not as wild as the full moon parties you've heard about. There are still activities that spice up the night like a Fire Show. On Bubu Long Beach, you will find crowds circling around local fire dancers. Some of them dance with a hula hoop with fire, while others spin bars with fire on each side. There are many gimmicks on how the locals perform with fire. So make sure to catch them, too, while bar hopping.
9. Experience the Islands' Nightlife through Bar Hopping
Whether it's your first time on the islands or you're celebrating something important, there are tons of bars that will set the mood for you. Some of the hotels have an in-house bar that might appeal to those who are looking for convenience. But if you're a party animal who want to experience the nightlife on Perhentian Islands, go bar hopping.
On Perhentian Kecil, a backpackers' haven, you will see its shores studded with bars and blasting with music. Some of the bars that you'll see are the Palm Tree, Long Beach, and Lilly Bar. All these bars attract foreigners with a variety of drinks and crowd. But unlike Palm Tree and Long Beach, Lilly Bar is more of a laid back and chill-out place for quiet drinking.
Meanwhile, on Perhentian Besar, you can experience nightlife through hotels' bars or on the island only bar, Jim's Bar. Jim's Bar is for those willing to pay more to sip cocktails as the waves gently touch their feet, or those who want to gulp down ice-cold beers while looking at the idyllic sunset.
10. Shop for Souvenirs
Before you leave, don't forget to bring a piece of the islands back to your home by buying souvenirs. You will find a lot of gift shops in the hotels, in the port, and even on the shores. Some of the things they sell are clothes, fridge magnets, and keychains with noticeable "Perhentian Islands" print. Let this be a reminder of the memorable days you had on the islands. This will not only allow you to rekindle good memories, but also offer a small help to local businesses.
Safety Tips when Traveling to the Islands
Be Careful with who you're Transacting with
When you're buying your tickets, regardless of any situation, never transact outside a ticketing office. Touts will always look for an opportunity to get more money from you, although there will be some who would convince you by showing certifications and other business credentials. Since you're not familiar with these documents, you don't know exactly which one would indicate the legitimacy of the documents. So, when buying tickets, just buy from the main office or official website. Or speak with local travel agencies since they know more about the dynamics and you can also get a clear breakdown of fees.
Always be Mindful of your Belongings
In general, touring around the Perhentian Islands is safe. However, just like normal days, be mindful of your belongings. Avoid leaving them unattended. Keep your valuables when you're walking in crowded areas. Also, since there are no ATMs or banks on the islands, thieves know that tourists are loaded with cash. So, avoid leaving money in your hotel unless they have safety boxes.
Trust your Instincts
When traveling, it always feels good to meet new people and party with them. However, you still have to be careful when making friends. When you party, don't go beyond your limit. Don't invite strangers to your place. Don't do things you know you shouldn't do. Trust your instincts.
Let's go to the Perhentian Islands!
With tranquil ambiance and undeveloped beauty, the Perhentian Islands are definitely a perfect place to relax and recuperate. Just make sure to plan ahead since the transportations and accommodations are limited.