5 Best Ways to Get From Seville to Granada, Spain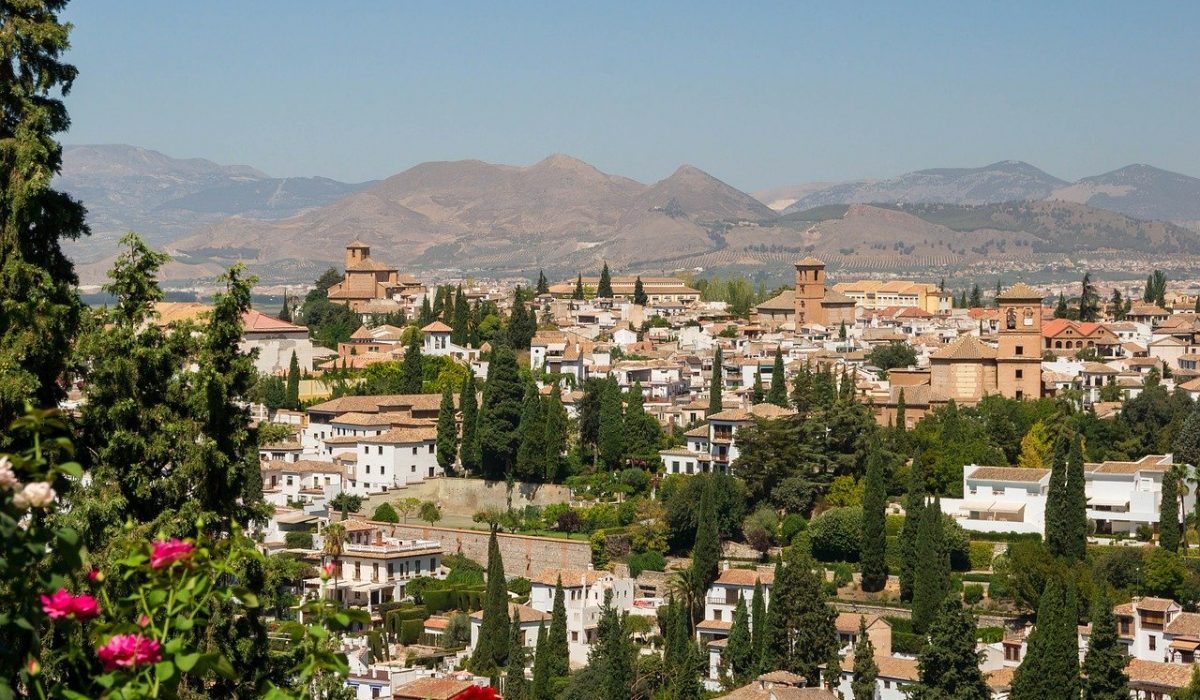 Seville and Granada are two beautiful cities in Andalusia that used to be ruled by the Moors. Although you can still see the Islamic legacy in Seville, there's no better place to indulge in the old Moorish heritage than in Granada. Marvel at the famous fortress of Alhambra, experience the summer palace of Generalife, and soak in the World Heritage Site of Albayzín. These are just some of the amazing things you can do in Granada, which will allow you to delve deep into the rich Moorish culture of the place.
In a country that is predominantly Catholic, it is a spectacle to see a city saturated with a rich Moorish culture that seemed to defy time. With this, a lot of spectators travel from Seville to Granada to get a fuller perspective of Moorish culture through a panorama of intricate architecture, brimming history, and a taste of its flavorful food.
But, how do you get from Seville to Granada? Read on to find out.
How far is Granada from Seville?
Both located in the Andalusian region in Spain, Granada and Seville are 155 miles away from each other. And it would take you around two to three hours per way of travel. But don't worry! Aside from the idyllic sceneries that will entertain you as you travel, there are also different ways that you can take to get from Seville to Granada. Either you're looking for the cheapest, fastest, or the most convenient routes, we will give you different options to get from Seville to Granada.
What is the best way to get from Seville to Granada?
| | | |
| --- | --- | --- |
| Bus | Starts at US$11 | Cheapest Option |
| Train | Starts at US$28 | Fastest Option |
| Car Rentals | Starts at US$94 per day | Recommended for family or group travelers |
| Ride-sharing App | Starts at US$13 | Recommended for Solo travelers |
| Taxi | Starts at US$576 per car | Luxurious Option |
*Per person rate except for Car Rental and Taxi
By Bus
FlixBus (starts at US$11)
Established in 2013 as a start-up company in Germany, today FlixBus grew to be Europe's superior long-distance transport service. It is loved by many passengers because of their affordable tickets, reliable service, and a wide range of routes that link the vast European countries. Their buses are also equipped with wifi, outlet, and restrooms.
Buses from Seville are stationed at Plaza de Armas, while buses in Granada are located at Granada Bus Station. Their buses run twice a day and will take you from Seville to Granada in an average of three hours and ten minutes. The price varies and depends on the schedule. So, check out the FlixBus website for low-cost tickets.
Alsa (starts at US$15)
With more than a century of experience in the transport industry, Alsa is the main bus service used in Spain. Their fleet consists of more than four thousand buses that cater to regional transport, chartered bus services, and tourist services. When you purchase your ticket, there are additional options that allow you to choose your seat, bring a bike, luggage, or pet, and travel insurance. Also, some of their buses will allow you to access the Internet for free.
Buses from Seville are stationed at Plaza de Armas and usually, the earliest bus schedule is at 8 AM and the latest is at 7 PM. Meanwhile, buses in Granada are located at Granada Bus Station and usually, the earliest bus schedule is at 7 AM and the latest is at 5 PM. Alsa buses can take you directly from Seville to Granada for only three hours. The schedule and the price vary, so make sure to check the Alsa website to score a great deal
By Train
Renfe is a state-owned railway system in Spain that was established in 1941. From its humble beginnings of steam locomotives, today it has Alta Velocidad (AVE) high-speed trains that entitled many people of wider mobility in more than 30 cities in Spain and across the French borders.
You can choose from four Seville train stations near you, but there are more schedules from Santa Justa station. Usually, the trains from Seville to Granada are high-speed trains that run from 7 AM to 7 PM. The one-way ticket price starts at US$28 with a three-hour and 49 minutes duration. However, there is another high-speed train option that costs US$11 more but can take you to Granada in two hours and 22 minutes only. This makes the train the fastest way to get from Seville to Granada.
When you book your tickets, the prices are heavily influenced by the kind of train that you will ride. The MD-AVANT are traditional trains that run in shorter distances and have multiple stops. This is the cheapest train that you can ride, but also the slowest by a few minutes. Whereas the AVANT are high-speed trains that also cover short distance journeys but they go directly to the destination. The schedules and prices vary so make sure to check their website for the exact prices.
By Renting a Car
If you are planning to tour around Granada or you are traveling in a group of four or more, renting a car can be a more convenient and cost-effective option. Booking website connects you to a range of car rental providers that will give you comfort within your budget. It also allows you to choose where you would like to pick-up and drop-off the car, so you don't have to return to your pick-up point.
To illustrate: with a pick-up from Seville Airport and drop-off at Granada Airport, the cheapest could be a five-seater Opel Astra Estate or similar which is just US$94 for a 24-hour rental. While for bigger groups, there is a nine-seater Volkswagen Caddy or similar which is just US$117 for a 24-hour rental.
To rent a car in Seville, you have to be at least 21 years old and you have to possess an International Driver's Permit (IDP) from your home country, a passport, and a major credit card. The application for IDP costs US$20 plus the additional fees for your preferred shipping option. You can apply for your IDP at AAA or AATA within 6 months before your intended travel. Also, they are not renewable, so you have to process a new application after the expiration.
It is recommended to still get an IDP even if you're not planning to rent a car. So, in case a situation arises, you will not pay for any penalties for driving a car without a license. In addition, the IDP is recognized in more than a hundred countries, which allows you to rent cars hassle-free in your European vacation.
By Ride-Sharing
In case you're traveling from Seville to Granada but you are below 21 or you don't know how to drive a car, there are ride-sharing apps that can save you.
Similar to other major cities, you can find Uber in Seville. However, an Uber ride from Seville to Granada can be as expensive as US$358 for UberX and US$594 for Uber Van.
But if you still prefer to get to Granada by car, you may try the carpooling platform, BlablaCar. With over 70 million verified carpoolers and insured rides, this carpooling platform is a safe option to travel from Seville to Granada.
Let's say you pinned Seville Airport to Granada Airport. In one tap you will see a list of carpoolers that offer the cheapest ride at US$13 per person, however, the drop-off point can be at 15km away from your pinned location. But, they also offer the closest ride which could be US$5 more expensive but you will be dropped off at around three kilometers away from your pinned location. Make sure to check the pick-up and drop-off points set by the driver so you can plan your next steps.
By Taxi
Another mode of public transportation in Seville is a taxi. Seville's taxis are white with a gold diagonal stripe in the backseat door. Unlike in other cities where you can only hail a taxi in a taxi rank, in Seville, you can pretty much hail them anywhere. However, most taxis only accept cash. Make sure to bring smaller bills because they are only required to make a change for 20 Euros and below.
Their flag-down rate starts at US$1.40 then it charges US$0.98 per kilometer. However, on weekends, weekday nights (9 PM to 7 PM), and holidays, the flag-down rate starts at US$1.72, then it charges US$1.20 per kilometer.
If you opt for this option to get to Granada, we suggest that you book online so that you will see the actual amount you will be paying. This will not only allow you to pay hassle-free, but you can also avoid getting possibly scammed. Traveling by taxi is expensive and you have to get an idea of the upfront price to make a wise decision. To illustrate: for BookTaxi Sevilla, a four-seater saloon or Sedan taxi ride from Seville Airport to Granada Airport costs around US$576 per car per way.
The Cheapest Way to Get from Seville to Granada
If you're traveling solo from Seville to Granada, taking the FlixBus is the cheapest option. With fares starting as low as US$11 per way, you don't have to worry about having people to split the bill with.
However, if you're traveling in a group or as a family, renting a car is the cheapest option. It doesn't only entitle you to a cheaper per person rate, but convenient and extensive mobility as well.

Which is the safest way to travel from Seville to Granada?
For Families with Kids
Let's say you are a family of four. Your kids are ages two and ten and your itinerary includes kid-friendly places, such as the Alhambra and Granada Science Park. If you're going to choose between the cheapest and the most convenient option to travel, go for the convenience.
A bus ride may just cost US$11 but that's a per seat rate. So, assuming that only the parents and the ten-year-old will have their own seats, it will cost you around US$33 per way. Moreover, since you will be visiting various destinations, it will be such a hassle to take public transportation with a stroller and an energetic ten-year-old.
That's why for families with kids we recommend renting a car as the safest option for you. It might look like it's more expensive, but you will actually save a lot here. In Booking's website, if you will pick-up and drop-off the car in Seville Airport, a four-seater Fiat Panda or similar with a baby seat, child seat, and insurance only costs US$33.20 per day. Although the fuel and parking may be an additional cost, you can still save this especially if you're going into multiple destinations.

For solo travelers
Most solo travelers would opt not only for the safest option but also the cheapest option. Since there will be no one to split the bills with nor get a discounted group rate, the best option for solo travelers is to take the bus.
Although taking the train is the fastest option, the cheapest ticket will usually require you to transfer train; which could be an opportunity to get lost. When you're a solo traveler, as much as possible you would like to avoid these nerve-wracking situations because you're alone.
In addition, a carpool may also be a good option to meet a local friend. But, if you're not that confident to hop on with strangers and engage in small conversations with your un poco de Espanol. Traveling from Seville to Granada by bus is the best option for you.
When should you visit Granada?
Granada is not all about Alhambra. There are tons of places that you can visit all throughout the year despite the weather. During winter (December to February), you can skip the frigid weather and relax in Hammam Al-Ándalus's thermal halls adorned with the distinct Moorish design. During Summer (June to September), you can sunbathe on the beaches in Costa Tropical, either the Calahonda Beach or the La Herradura Beach.
But the if you're looking for the temperate weather to enjoy outdoor dining in Mirador de San Nicolás with a panoramic view of Alhambra, witnessing the Dia de la Cruz, strolling around the historical town of Montefrío, or experience the full-blown autumn at the towns of Alpujarra, the best time to visit Granada is during Spring (March to May) or Autumn (October to November).
Final Thoughts
Choosing the best way to travel from Seville to Granada greatly depends on your preference and itinerary as a traveler. But regardless of what you choose, the two to three-hour ride will surely just pass by quickly. Not only with your anticipation of the beauty of Granada but also with the astonishing view along the way.