Where Is Singapore And What Can I Expect?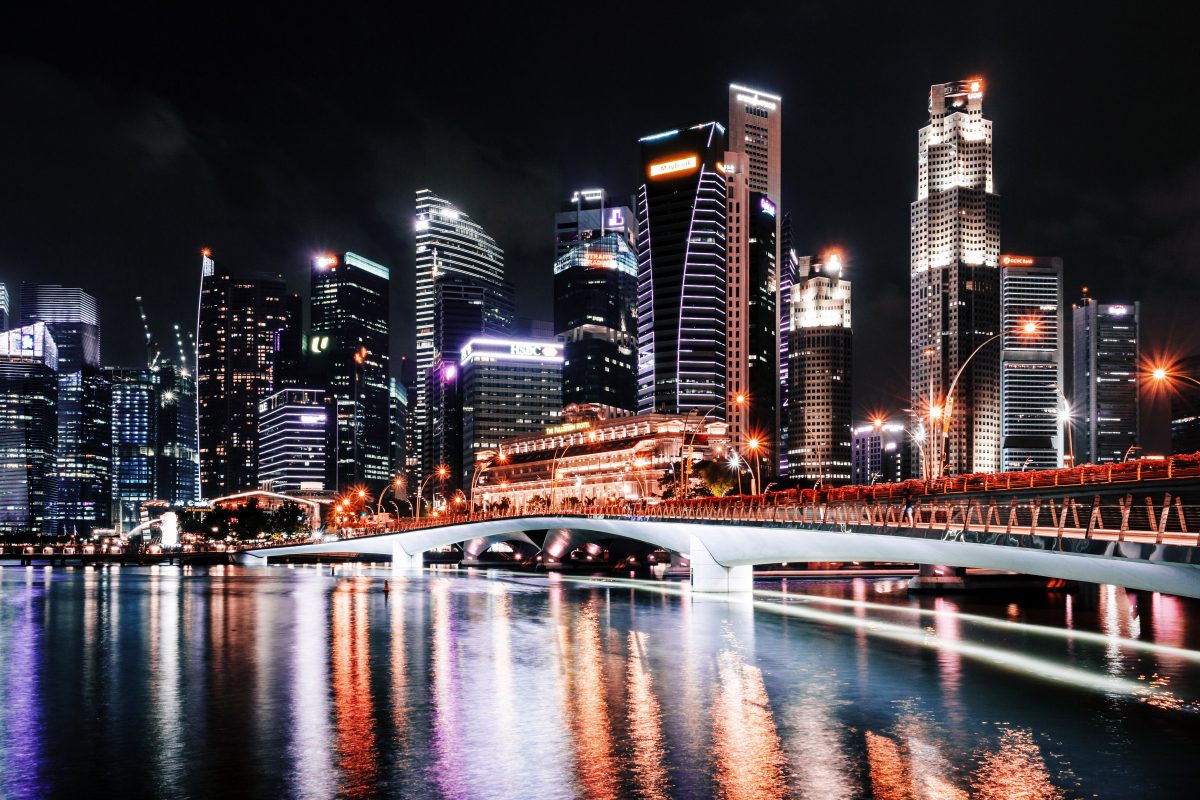 If you're thinking of visiting the sunny island of Singapore, you might be plagued by a series of questions. We're here to clear up any doubts you might have before you start booking those tickets. Is it a country? Is it an island, a city?
Am I going to be detained and have my passport confiscated if I chew gum? Scary things, we know!
Where Is Singapore?
If you've already purchased your tickets, you most likely understand that Singapore is in the Southeast Asian region, by Malaysia and not too far from Australia. However, some of you may still think it may be a part of China or something along those lines.
Officially known as The Republic of Singapore, Singapore is an island, a city, and a country all in one. Also, no, it is not a part of China. So where is Singapore? If you're still unclear, it is the little red dot that is wedged between Malaysia and Indonesia.
How Big Is Singapore?
The aforementioned red dot that is Singapore is approximately 716 square kilometres. To put things in perspective, London is more than twice the size of Singapore.
That is a pretty small red dot. This might also leave you with the false impression of the country being laid back or underdeveloped.
Is Singapore Rural?
If you haven't seen "Crazy, Rich, Asians" its lack of size might lead you to believe that Singapore might be similar to the likes of some of its more popular neighbouring Indonesian islands.
On the contrary, Singapore is one of the most developed countries in Southeast Asia. It is a great place to visit if you're looking for clean, safe, and lush. With a great selection of bars and restaurants, we suggest you pack some nice dresses, pants and shoes!
However, since it is still an island there are beaches that definitely going to want to spend some time at. Sentosa Island, for example, is perfect for a day spent lounging at the beach in your swimsuits.

How Do I Get To Singapore?
Now that we've answered the question, "Where is Singapore?", we can move on to how you should get there. Singapore's airport has been declared one of the best in the world more than just a couple of times. Meaning that you needn't worry about having any difficulty booking international flights directly into Singapore.
However, it is important to note that the red dot has been nicknamed a 'fine city' and not only because it is well-groomed.
Take note of the restrictions placed on contraband goods. We suggest you adhere to them, they don't take too kindly to rule breakers. On the other hand, you probably will not be detained for chewing some gum.
Alternatively, if you've recently spent some time in neighbouring Malaysia, you can also access Singapore by road. It makes for a fun road trip with some pretty interesting stops to Malaysian states along the way. It takes roughly 6 hours by coach from Kuala Lumpur (Malaysia's capital) to Singapore.
You also have the option of a 45-minute flight from Kuala Lumpur to Singapore. However, we still recommend coming in by road if you have time to spare!
Will I Need A Visa To Visit Singapore?
All citizens of the United States of America require an appropriate visa to enter the Republic of Singapore. Check the website of the Ministry of Foreign Affairs in Singapore to figure out if your passport requires a visa.
Is Singapore Expensive To Visit?
Compared to some of its neighbours like Bali, Indonesia – Singapore can come across as being pricey. A pint of beer in a pub within the main drinking area of Singapore will set you back roughly USD$12.
However, it is absolutely possible to see Singapore on a budget. Food from hawker centres are cheap, delicious, and are served in generous portions. Most hawker centres will also sell beer much cheaper compared to bars and pubs.
Avoid taking taxis and instead, take full advantage of the country's efficient public transportation system. Get yourself an EZ-link card which you can top-up and use for the duration of your stay. Ez-link cards cost roughly USD$7 (SGD$10) and come with a stored value of SGD$5. On average, a bus ride will cost SGD$1.
What Is The Best Way To Visit Singapore On A Budget?
We suggest staying away from fancy hotels and opt for either hostels or an Airbnb. You will save a great deal of cash if you're smart about your accommodation.
Hostels also give you the chance to meet other travellers exploring Singapore. As for booking an Airbnb, a friendly host could introduce you to some of the best bargains.
Singaporeans absolutely adore their bargains and are always on the hunt for good deals. Similar to travelling anywhere else in the world, a local host means you're less likely to be overcharged.
There are also plenty of free events and pop-ups that are constantly happening in Singapore. They range from art exhibitions to carnivals!
What Is The Weather In Singapore?
If we had to put it simply, Singapore is hot and humid. Packing light is advisable. Bring plenty of sunscreen if your skin is sensitive.
Singapore is the perfect place for summer dresses and cut-off pants. However, as we mentioned, there are also places where you'd want to dress a little fancier.
We say to ensure your wardrobe is summer-friendly! Always bring an umbrella, even if it doesn't look like it is going to rain.
Tourist Secrets For Visiting Singapore…
• Pack light, comfortable clothes. Preferably those that can take you seamlessly from day to night.


• Avoid hotels, get an Airbnb and you might find yourself a local guide as well. 


• Be on the lookout for promotions for food and drink. Make happy hour your best friend! 


• You will not be thrown in jail for a piece of gum but controlled substances are a big no-no! 


• Don't get stuck in the myriad of shopping malls, hit smaller shops and lanes Bugis Street (where haggling is acceptable) or Haji Lane to check out local designers.