8 Unique Restaurants in Singapore You Must Try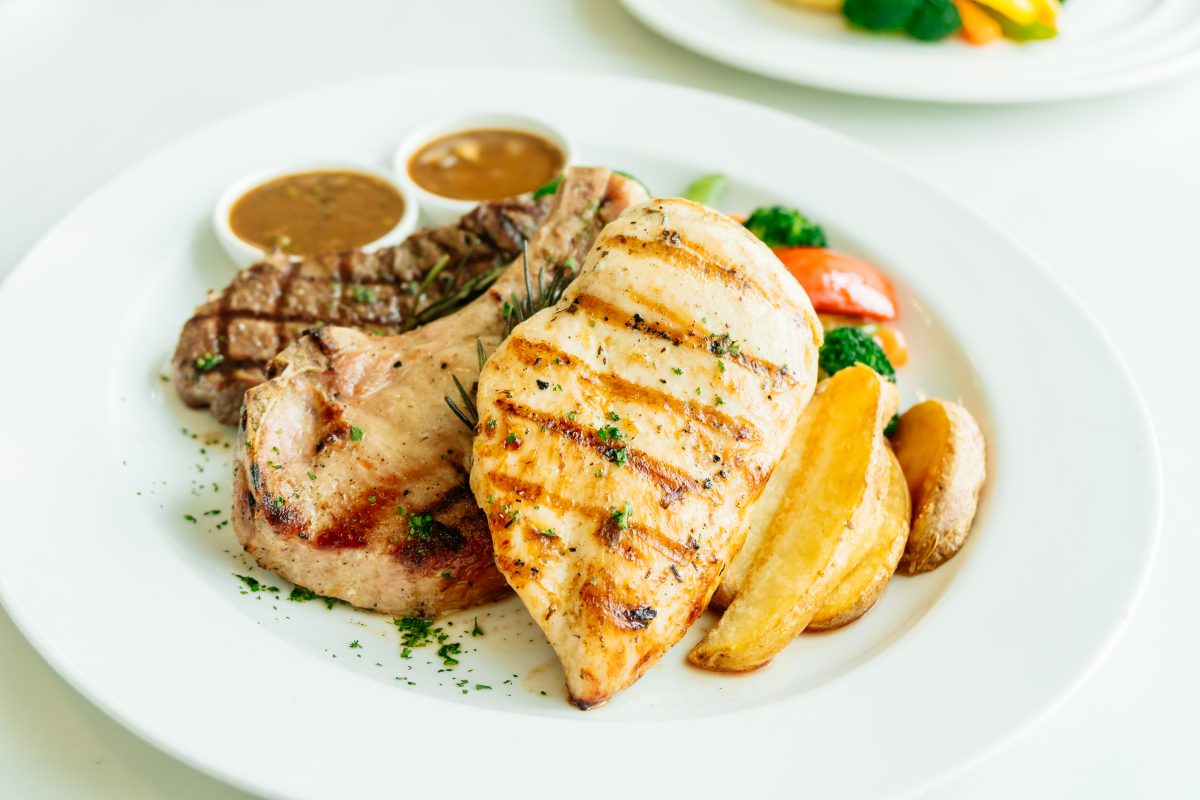 For the past years, Singapore has become one of the hit-list destinations in all of Asia. Travellers and restaurant geeks from around the world come to Singapore to experience its intimate and diverse culture, making it a place for total experience and adventure! This small city has managed to become one of the world's topnotch in financial and industrial development, urban planning, and technological hub in just a matter of just 5 decades!
Diversity Is Singapore's Strength
Singapore is a multicultural country, with diversities ranging from its races, traditions, festivities, and religions. Yet this becomes its strength, as visitors like the country for offering quite a number of spectacular and adventurous activities.
Dubbed as the lion city, "Singapura" has many great offers that await you: tons of food centres and fine dining restaurants, great public transport, awe-inspiring architecture and parks, and great shopping. It's fun here as you get a lot positive of vibe, especially when you get to hear their charming Singlish, or hear them exclaim "shiok!" in the middle a conversation. It's a place where "lah" or "leh" can be heard in most of the end of sentences! When you're in the city, you can't miss out on taking a picture of Marina Bay Sands or eating out in many restaurants in Singapore. Truly, this small but dynamic city in the South of Malaysia will fascinate you with everything.
Singaporean Food And Restaurants
Eat already or not? Well, we give quite a caution for you, for what you're about to read next are the most mouth-watering words ever. That's an exaggeration, of course, but it's pretty close to that. If your trip to Singapore is a kind of food travel, you're definitely in the right place. From hawker centres to fine dining restaurants, Singaporean food is what it takes to make you fall into a food coma! For a discerning palate, there are many restaurants with Michelin Star in the city.
A Mix Of World's Cuisine
Singapore restaurants are a mix of the world's cuisine, although predominantly Chinese, Malay, and Indian. Food lovers can enjoy Chinese cuisine as much as Indian cuisine. If you're in for a food escapade, never just settle with fine dining and the best restaurant in Singapore!
This bustling city is one of the places for foodies that even the most demanding gourmet would appreciate Singapore street food. You're missing out on your trip if you haven't tried their best dishes, which include the humble roti prata, bao, xiaolongbao, carrot cake, and, of course, who would forget their tasty chicken rice? Locals are serious about their food here. Some go a bit extra mile to make your trip to Singapore more memorable! So if you're deciding what to eat in Singapore, we take a look at 8 unique restaurants to hop in for your trip.
If you had gotten over your jet lag, then it's time to board again- not in real aircraft, but in a cosy, airplane-themed restaurant. Sushi Airways is one of the best restaurants in Singapore if you're craving for Japanese foods. The restaurant's staff are dressed as aircrew and the menu is completely and satisfyingly Japanese. Truly, Sushi Airways tops other restaurants to provide a unique gastronomic experience to its "passengers."
Location: 20a Baghdad St, Singapore 199659
Menu Specials: Sushi and Sashimi dishes, Maki Rolls, Salmon Teriyaki, and Toji Donburi
Price: $20-$200 for one
2.
GourmetBus Moving Restaurant
GourmetBus provides a whole new level of eating out in Singapore restaurants. If you want to enjoy your meal while you move past scenic views in Singapore, then you should ride the GourmetBus. Alas, they also have a drinking lounge in the lower deck! This iconic restaurant in Singapore was given the Michelin Bib Gourmand Award for its high-quality meals at a reasonable price.
Location: Everywhere, but check-in point is Duck & Hippo Hub @ Suntec City, 3 Temasek Boulevard, 01-330 Suntec Shopping Mall, Singapore 03898
Menu Specials: Dim Sum Lunch, Indochinese Dinner
Price: $57 for Dim Sum Lunch, $97 for Indochinese Dinner for one
Stewords Riverboat is a place to be if you're looking for restaurants in Singapore that offer good dining and drinking experience. This boat-themed restaurant offers a variety of activities and experience through its grill restaurant and its resto-bar, located in two separate decks. Take note that as of July 2019, this restaurant is currently closed for renovations and is expected to open towards the end of the third quarter of 2019.
Location: 31 Marina Coastal Drive Marina South Pier | Berth 1, Marina South Pier, Singapore 018988, Singapore
Menu Specials: BBQ Baby Back Ribs, Chicken Beef Fajitas, Pesto Cream Salmon Pasta, and Vegetable Tacos
Price: $17 to $26 for one
4.
The White Rabbit European Restaurant
If you're craving for European classics, then The White Rabbit is the place to go to. This restaurant was built in an abandoned 1930s chapel to give its customers a feel of colonial heritage. As this Singapore restaurant often says, it is a "place where time stands still."
Location: 39C Harding Rd, Singapore 249541
Menu Specials: Chicken Chasseur, Rangers Valley Wagyu Rump, Iberico Pork Collar
Price: $6 to $78 for one
Ever wonder how it feels to eat a sumptuous meal while you watch mighty sharks and manta rays swim inside a giant aquarium beside your dining table? Well, Ocean Restaurant is here to give you the experience.
Location: 22 Sentosa Gateway S.E.A Aquarium, West zone carpark B1M, #B1-455 & 456, Singapore 098136
Menu Specials: French Onion Soup, Hokkaido Scallop, Seared Line-caught Sea Bass
Price: $72 for 3-course- $232 for 8-course
6.
Smith Marine Seafood Restaurant
Smith Marine is dubbed the first among the floating restaurants in Singapore. Enjoy the freshest served in your dining table! When they say "the freshest," it means you can catch your own fish and have them cooked by the restaurant's chef. You can also bring home your own catch for $15!
Location: Johor Strait, Singapore (next to Pulau Ubin)
Menu Specials: Steamed Garlic Prawn, Garlic Mussel, Chili Mud Crab, Lobster
Price: $480 for 6-8 persons- $732 for 10-12 persons, seafood priced per mass, $35 to cook a fish caught
7.
Prima Tower Revolving Restaurant
Off to one of the famous restaurants in Singapore, Prima Tower Revolving Restaurant. From the name itself, this restaurant brings another level of excitement and thrill to your dining experience. The restaurant is slowly revolving on top of a tower so you can enjoy scenic sea views while you take on excellent Chinese and Singaporean cuisine!
Location: 201 Keppel Rd, Singapore 099419
Menu Specials: Authentic Barbecued Peking Duck, Steamed Lava Taro Bun, and Steamed Shanghai Dumpling (Xiao Long Bao)
Price: $288-$468 for 10 persons
8.
Tongkang Riverboat Dining
This restaurant uses Tongkang boats, an old and local term for a boat that carries goods in Singapore, as its dining set and bar. Interestingly, the two Tongkang boats are the last two remaining in the country. Filled with a vibrant and picturesque view, Tongkang Riverboat Dining surely belongs to the list of best restaurants in Singapore to enjoy after-work parties and gimmicks with friends and family night out! They have menu ranging from Asian to American so you can have a varied gourmet meal while enjoying the river breeze!
Location: 3D River Valley Road, #01-06, Singapore 179023
Menu Specials: Mixed Sashimi Salad, Baked Crabmeat, Japanese Miyazaki (set for 1 and 2), and U.S. Black Angus Steak
Price: $12-$52 for one
Let's Go Makan!
To wrap it up, Singapore is one of the best places for travellers and food lovers who want to experience diverse palatable meals and foods in restaurants. And with the restaurants we named above, it takes an adventurous and curious person to brave the best and unique way to experience their favourite foods in Singapore. Now prepare yourself for a food coma as you go through a unique experience with these restaurants in Singapore! And if you're wondering what else to do in Singapore, check out the Best Things To Do In Singapore.