Sierra Gorda: A Guide to the Mexican Biosphere Reserve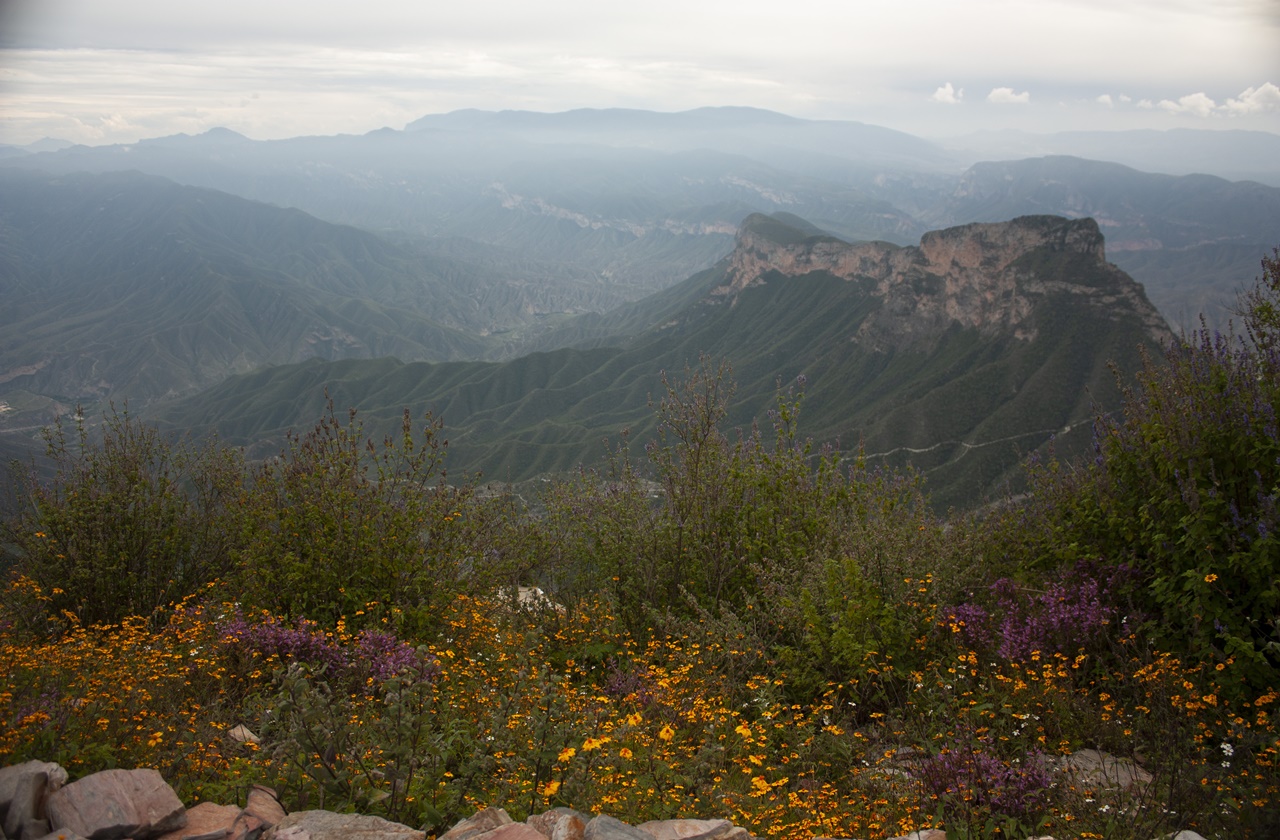 Mexico is a haven of rich historical and cultural sites. The country boasts pre-Hispanic cities, historic centers, and archaeological sites. Like the World Heritage Sites in America, these sites give you a glimpse into the history of the world — a place where nature blooms at its best. But apart from cultural and historical wonders, Mexico is also famous for having some of the world's best natural wonders. A good example of this is the Sierra Gorda Biosphere Reserve, located in northern Mexico.
Home to thousands of animal and plant species, the biosphere reserve serves as a safe haven for them. Additionally, it also provides a source of income for its residents through ecotourism activities. If you want to visit and explore this stunning ecological region, continue reading!
What Is the Sierra Gorda Biosphere Reserve?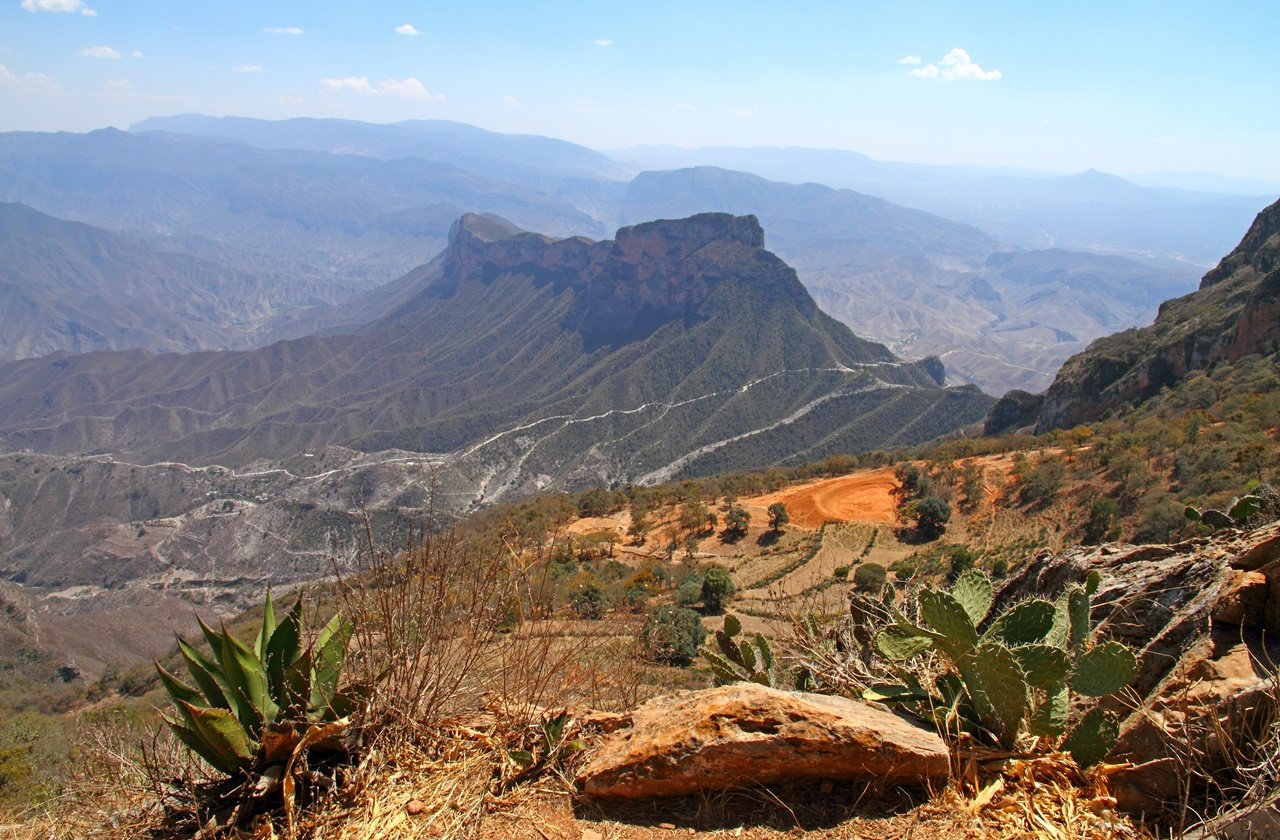 Photo by Sierra Gorda on Adobe Stock
The Sierra Gorda Biosphere Reserve is a whopping 378,227-hectare region located in the state of Querétaro. The UNESCO Biosphere Reserve serves as a refuge for thousands of animal and plant species, including some endangered ones. The Yucatan Brown Brocket, Mexican Black Bear, Great Curassow, and the Tucan are just some of the animals that reside in the region. In addition, 30% or 600 species of Mexican daytime butterflies also live in the area. You'll find evergreen forests, deciduous forests, shrublands, grasslands, and chaparral in the area, making it one of the most ecologically rich and diverse regions on the planet.
How to Go to Sierra Gorda
You can go to the biosphere reserve from Mexico City by plane, bus, taxi, and private car.
By Plane: Direct flights from Mexico City International Airport to Queretaro Airport take about an hour. After, you can take a rental car or taxi to the biosphere reserve. Take note that the travel time from Queretaro to the reserve takes about four hours, which can be expensive if you're taking a taxi.
By Bus: Travel time from Mexico City to the region takes more or less nine hours, which is the longest travel time but is also the cheapest. From the Terminal Central de Autobuses del Norte, take a bus going to Pinal de Amoles. The travel time ranges from five to six hours, depending on the traffic situation. At Pinal de Amoles, take another bus that drops you off at the biosphere reserve.
By Car: Travelling from Mexico City to the UNESCO-listed reserve takes more or less six hours, depending on the traffic situation. Take note that aside from gas expenses, additional toll fees may apply.
Why Visit Sierra Gorda
Sierra Gorda does not only protect these endemic and endangered species, but it also provides a livelihood for its communities. As you explore the mountains and fields, you'll find small communities making a living for themselves. One would think that just because there are inhabitants in a region like this, it would immediately cause mass deforestation or environmental degradation. Not in Sierra Gorda!
The economy revolves mostly around agriculture, livestock raising, and ecotourism. The Sierra Gorda Ecological Group created and implemented a model that focuses on community inclusion and the development of small businesses. Along with other non-government organizations and the Mexican government itself, they oversee and make sure that while tourism and the economy are booming, this wouldn't harm or negatively affect the environment.
As such, you'll find small restaurants serving home-cooked meals and artisan shops where you can try pottery or embroidery. In addition, you'll also find small huts and accommodation set in a tranquil environment. Since locals own and run these establishments, all proceeds go directly to them as well.
Things to Note About Mexico Before Your Trip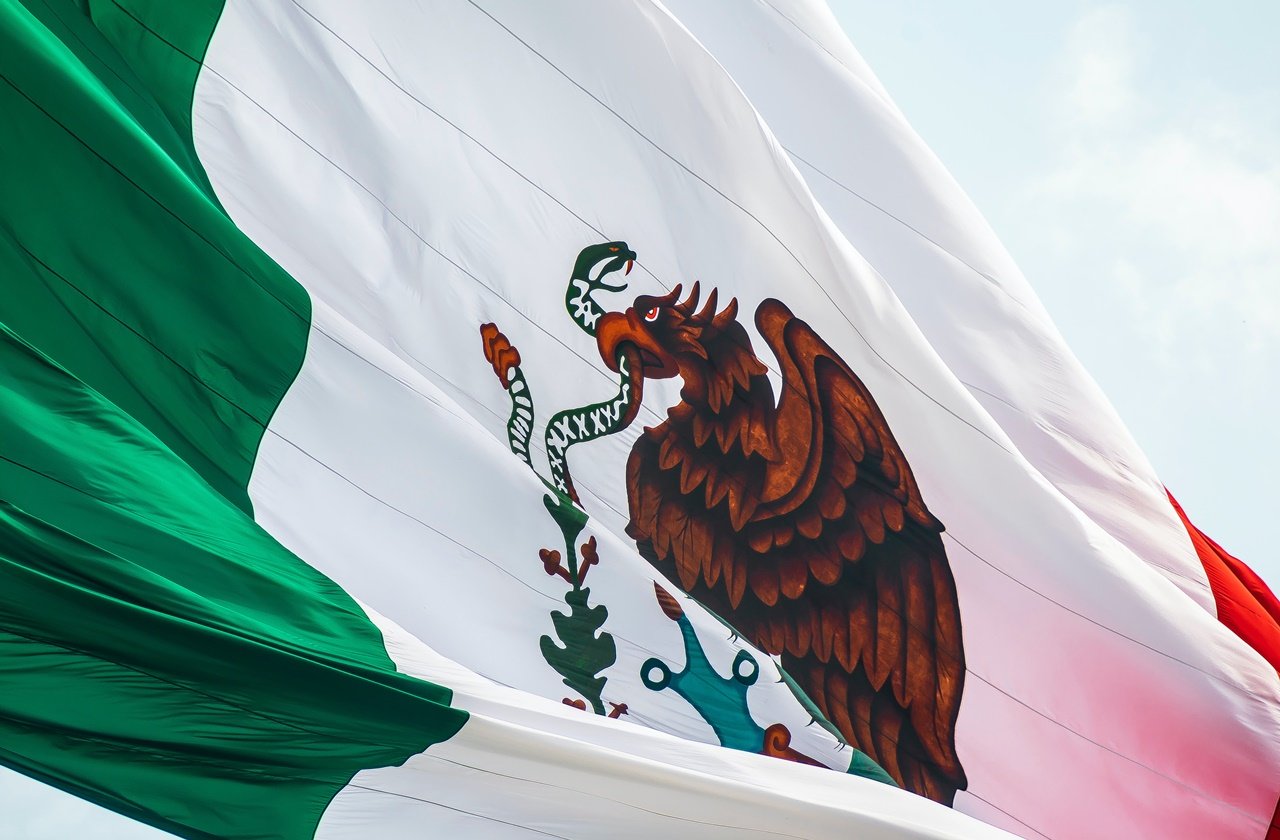 Photo by Jorge Aguilar on Unsplash
Although you can pay in USD, be sure to carry Mexican pesos with you. If you'll be withdrawing or using your card in the country, inform your bank beforehand.
Learn about the tipping culture in Mexico. In the country, tipping is optional but employees highly appreciate it. Aside from giving tips in hotels and restaurants, you may find yourself giving tips to grocery baggers in supermarkets and car park attendants.
Tap water isn't safe to drink in Mexico. Check if your hotel has a water purifying station so you can just bring a collapsible bottle or a tumbler and refill at the hotel. Alternatively, opt to buy bottled filtered water that you can carry around when you're out.
In Mexican restrooms, those marked with M are for women as the Spanish word for women is mujeres. Rooms marked with H or C are for men as the Spanish word for men are hombres or caballeros.
Contrary to what TV and movies depict, traveling to Mexico is safe. Tourism is one of the country's main industries so the government puts an effort to ensure the safety of its tourists.
For female travelers, there are women-only buses, taxis, and train carriages available.
When hailing a taxi, make sure to only ride from authorized taxi stands instead of hailing one on the street.
What to Do in Sierra Gorda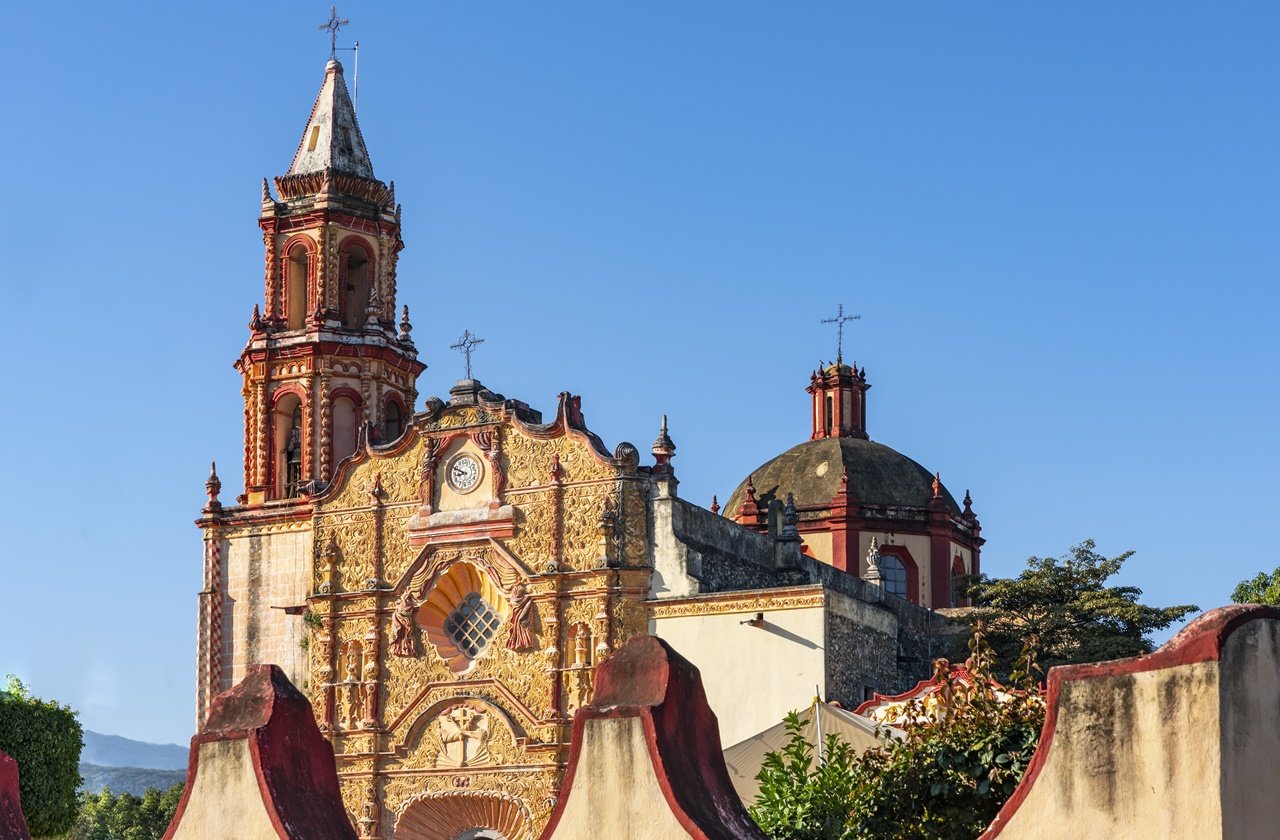 Photo by luismrivas on Adobe Stock
1. See the Different Missions
The Franciscan Missions in the Sierra Gorda are one of the country's UNESCO World Heritage Sites. These are the Santiago de Jalpan and Nuestra Señora de la Luz de Tancoyol in Jalpan, San Miguel Concá in Arroyo Seco, and Santa María del Agua de Landa and San Francisco del Valle de Tilaco in Landa. Scattered across different parts of the region, these heritage sites let you in on the history of Mexico, particularly during the mid-18th century. The missions' designs are also unique, formed from the joint efforts between missionaries and locals. Since these areas are in different locations, you can visit one mission per day or dedicate one day to visit and appreciate them.
2. Marvel at the Chuvejé Waterfall
Towering 30 meters tall, the Chuvejé Waterfall is one of the most beautiful waterfalls you'll see in Mexico. Follow a trail that takes you through thick woods where you can see butterflies and birds flying around. As you venture further, you'll hear the gentle yet loud rushing of water and that's when you know you're near the waterfalls. Shaded by alamo trees, you can lay down a mat and take a nap here. You can also go on a nature walk or bring out your binoculars and go birdwatching. Swimming is allowed but be mindful of your things and make sure not to leave any trash behind.
3. Visit the Presa Jalpan
Go fishing, kayaking, or water biking at the Presa Jalpan, also known as the Jalpan Dam. From the city center, the dam is only a 30-minute walk away, although you'll have to prepare for uphill walking. Upon arriving, be in awe of the large body of water surrounded by hills of tropical deciduous forests. The surrounding citrus orchards and forests provide a habitat for herons, pelicans, and other migratory birds. Because of this, the dam became a designated Ramsar site as a wetland of international importance. Along the shore, there are also designated eating areas complete with grills and a concession stand where you can have picnics. If you don't want to break a sweat, you can hop on a boat and go on a relaxing boat ride.
4. Go Hiking
Get your hiking gear ready and explore the jungles and cloud forests of Sierra Gorda! Choose among any of the trails with varying levels of difficulty and head out. Follow your guide and learn more about the region as well as the plants and animals you may encounter along the way. For a short and easy hike, follow the Cascada El Chuvejé trail where you can also see the Chuvejé Waterfalls. The San Juan de los Durán is also another scenic yet easy hiking trail that goes to a remote community. For travelers who want a longer route, two or three-day hiking tours are also available with daily hikes that reach up to eight hours.
5. Join Adventure Tours
In need of an adrenaline rush? Partake in a short half-day or a longer adventure tour and explore the hidden caves and waterfalls. Go river rafting and rappelling and take a jump into its turquoise waters. Meanwhile, other adventure tours will bring you to different archeological sites and fascinating cultural sites. Your expert guide will also let you in on a few tips, stories, and other activity recommendations you can enjoy. Most of these tours include hotel pick-up and drop-off, gear and equipment, and snacks. For families, you can also request a customized family-friendly itinerary so no one gets left behind!
Where to Stay in Sierra Gorda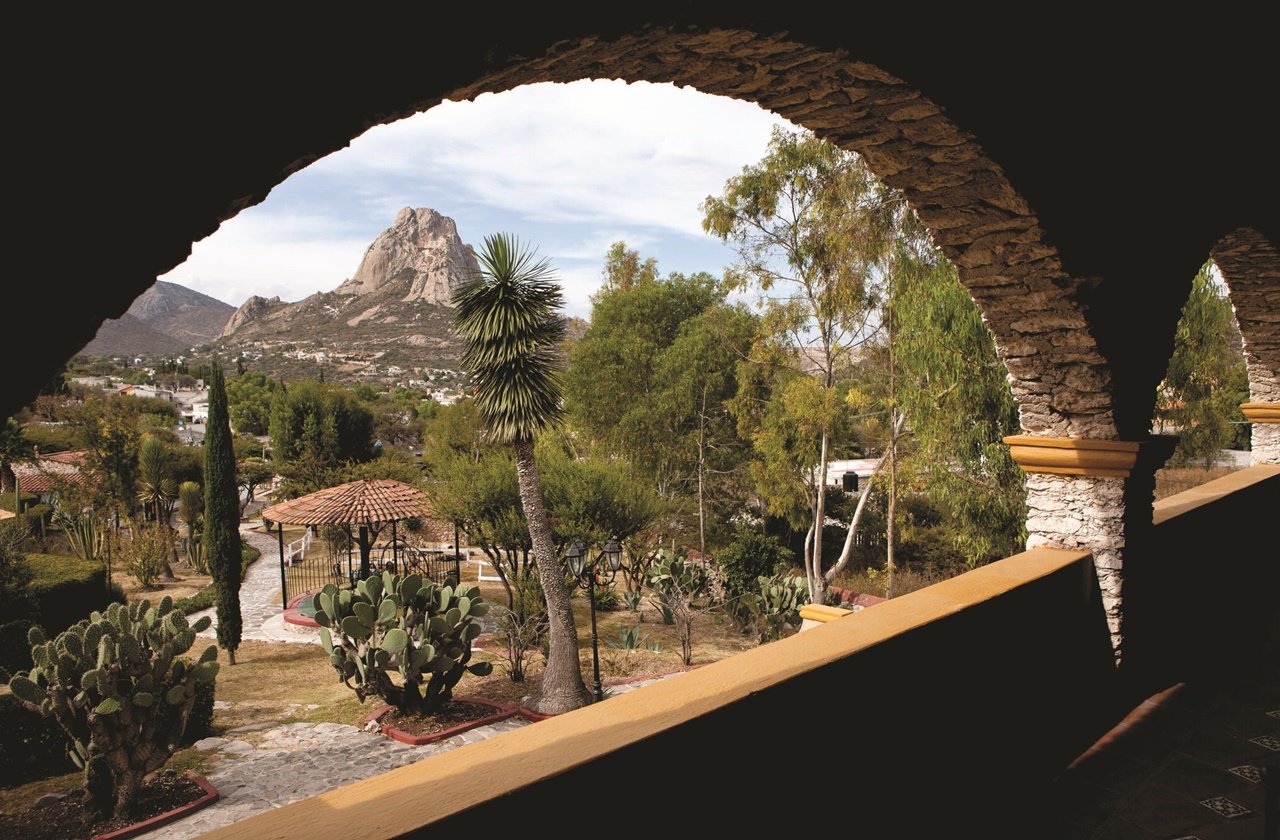 Photo by Comisión Mexicana de Filmaciones on Flickr
El Naranjo Cabins
Address: Bucareli, Querétaro, Mexico
Price: Starts at 30 USD per night
El Naranjo Cabins is an eco-friendly lodging in the heart of the Sierra Gorda region. Built in 2016, the cabin used eco-construction methods coupled with locally-sourced materials to minimize environmental impact. There are four cabins, with two housing four people and the other two housing two people. Not far from the cabin is a stream that serves as a habitat for freshwater crawfish and other crustaceans. As part of its goal of sustainable tourism, the cabins have a composting toilet. Other features include a parking lot, campgrounds, food services, electricity, and designated bonfire areas. Adventure lovers will want to stay here as the cabin is near an eight-kilometer-long zipline course with nine zip lines and two hanging bridges.
Hotel Real Aurora
Address: San Nicolás 25, Centro, 76340 Jalpan de Serra, Qro., Mexico
Price: Starts at 32 USD per night
Hotel Real Aurora is an affordable accommodation in Jalpan. The hotel offers single and double rooms. Recently renovated, the rooms are pretty straightforward yet comfortable and come with flat-screen TVs with cable channels, air conditioning, and private bathrooms. Outside of the rooms, there's an interior courtyard with brick archways, a parking lot, a designated dining area, and green areas. However, the hotel doesn't accept online bookings and you have to contact them directly. Located two blocks from the stunning historic center, the hotel is a great place to stay if you want to learn more about Sierra Gorda and its neighboring communities.
La Casita Ecológica Sierra Gorda
Address: Actitlan del Rio, 76346 Jalpan de Serra, Qro., Mexico
Price: Starts at 40 USD per night
Fifteen minutes from Japan's city center is La Casita Ecológica Sierra Gorda. Reflecting the community's goal of sustainable tourism, the huts are made from recycled and locally sourced materials. The site also features composting toilets, campgrounds, and serves organic food. Room-wise, all cabins are comfortable and have a rainwater catcher as an alternative source of water throughout the year. However, take note that overnight rates may change depending on the season. Additionally, the accommodation offers baking workshops, guided tours, and growing classes. With its rustic setting, this is the perfect place to stay and appreciate the tranquil environment.
Mision Jalpan
Address: Av, Fray Junípero Serra s/n, Centro, 76340 Jalpan de Serra, Qro., Mexico
Price: Starts at 44 USD per night
For travelers who prefer accommodation near the city center, Mision Jalpan is your best choice. The three-star hotel is a favorite because of its location and proximity to some of Jalpan's attractions. Its 38 rooms are complete with room service, LED TVs with cable channels, and free WiFi. One of the famous Jalpan Missions, the Santiago de Jalpan Mission, is within walking distance from the hotel and is visible from some rooms. At an additional charge, guests can request laundry and ironing services aside from the free daily housekeeping services. In summer, head out to the sun terrace or lounge by the pool and bask under the warm, tropical sun.
Hotel Santiago
Address: CAMINO A LA PRESA S/N , COL. LA PRESA x el mundo acuatico, 76340 Jalpan, Mexico
Price: Starts at 56 USD per night
Hotel Santiago in Jalpan has simple yet functional rooms. All rooms have air conditioning, free toiletries, flat-screen TV with cable channels, a private bathroom, and a desk. Outside, there's a small green area where you can lay down a mat and take a quick nap. If you're traveling with someone with limited mobility, all rooms in Hotel Santiago are wheelchair accessible. Private parking on-site is available, but it comes at an extra charge. In need of help with your itinerary? The 24-hour front desk can gladly give you advice on which places to go and which restaurants to try. Nearby attractions and tourist destinations include Pinal de Amoles and Jalpan Dam.
Where to Eat in Sierra Gorda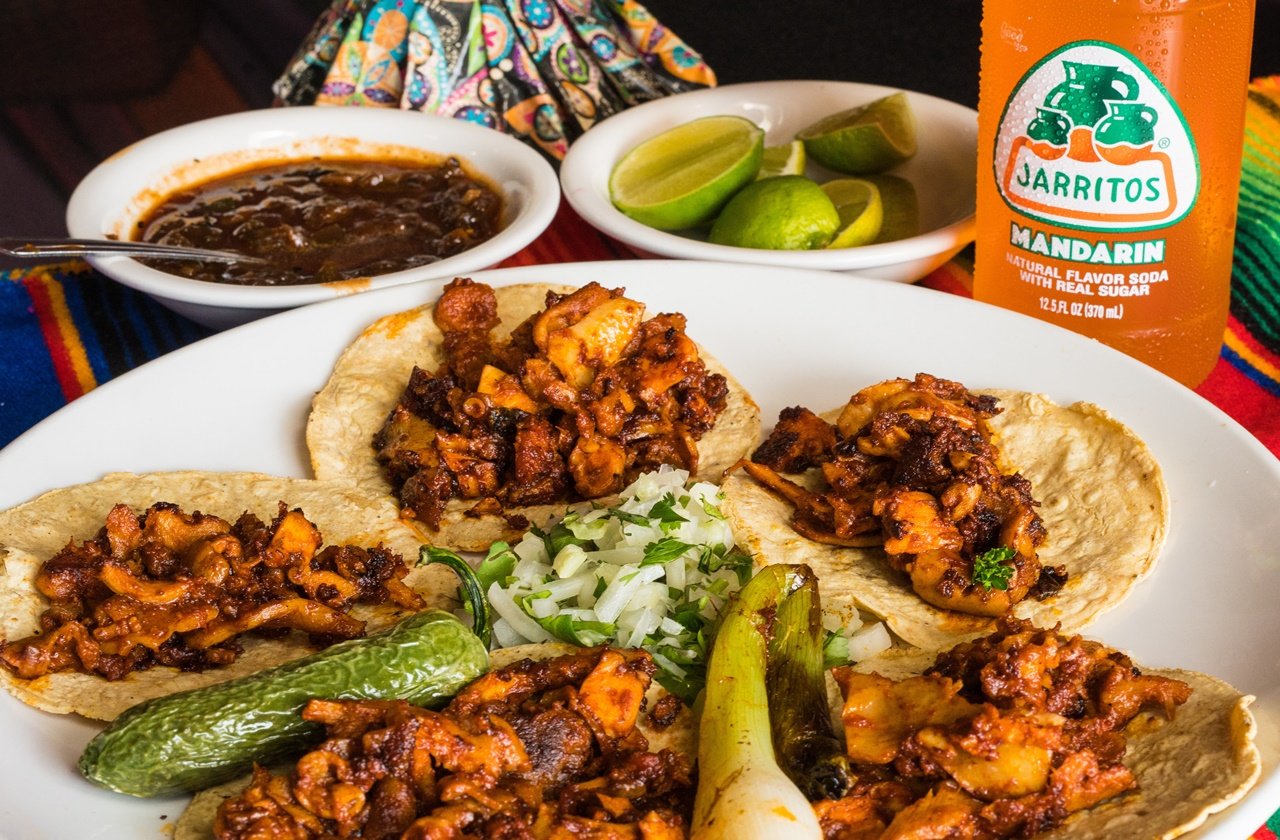 Photo by Jarritos Mexican Soda on Unsplash
Fonda Las Manzanitas
Enjoy authentic Mexican cuisine and try Fonda Las Manzanitas, a locally-owned restaurant. The restaurant is a favorite among locals and tourists because of its strategic location surrounded by oak trees and pine forests. Depending on the season, you can enjoy homemade dishes with wild mushrooms and fava beans. Other specialties you should try include handmade tortillas, tacos with fresh homemade salsa, and potatoes with chorizo. If you're visiting on a weekend, try their menudo, a traditional Mexican soup made with a red chili pepper base.
Fonda la Cabaña
A trip to the Bucareli Mission isn't complete without trying out the dishes at Fonda la Cabaña. The small restaurant also serves plenty of regional and local specialties. Try their quesadillas, fresh tortillas, and other hearty stews after a tiring day. However, when you eat at Fonda la Cabaña, don't miss their bean stew with nopales (prickly pear cactus pads)! It might sound a bit weird, but the nopales have a light and slightly tart flavor that blends well with the bean stew.
Comedor Conchita
Most restaurants you'll find in Sierra Gorda are built with eco-friendly materials and techniques, and Comedor Conchita is no exception. Built using bio-construction techniques, this quaint restaurant features colorful stained-glass windows with an open-air setting. At Comedor Conchita, try their gorditas, a Mexican traditional pastry stuffed with cheese, meat, nopales, potatoes, eggs with chorizo, and other fillings. In addition, they also offer Mexican staples like tacos, sopes, and quesadillas. The restaurant has limited opening hours, so make sure to plan your visit before their short production break in the afternoon.
Fonda Las Orquídeas
Nestled in the small community of El Lindero, Fonda Las Orquídeas is one of the must-eat restaurants. Fonda Las Orquídeas serves freshly cooked traditional Mexican cuisine with a few regional specialties. Try their barbecued cecina (thinly-sliced salted and dried meat), revoltillo, a dish made from scrambled eggs mixed with chili peppers. Also try their cheese fondue, freshly-baked tortillas with stewed beans, and pork with green sauce. Every Sunday, make sure to try their warm and savory cheese bread!
Restaurant Lupita
Your trip to Sierra Gorda isn't complete without having a meal at Restaurant Lupita. Its quirky interior design is worth the visit, along with the delicious food. The restaurant is adorned with regional artifacts like ponchos, hand tools as well as old colorful pans and teapots. As for the food, don't expect traditional food like burritos or tacos. Instead, find more modern and cosmopolitan dishes with a small Mexican twist. Sink your teeth into a flavorful herb-braised chicken and other dishes incorporating edible flowers. Restaurant Lupita also serves their version of recipes from different corners of the globe.
Get in Touch With Nature at Mexico's Sierra Gorda
Away from the busy and colorful streets of Mexico, find a lush haven filled with natural wonders at Sierra Gorda. Here, you'll find humans, animals, and nature coexisting in peace and uninterrupted from threats of modernization. This is also the perfect destination for those who want to visit a sustainable destination. Most, if not, all establishments in the region aim for minimal environmental impact while boosting the local economy. Find small huts and restaurants built with eco-friendly materials and food made from fresh and locally-sourced ingredients.
While the beaches of Cancun and Cozumel are a hit among travelers, take the road less traveled and visit Sierra Gorda!