Best Hot Dog Joints In San Jose, California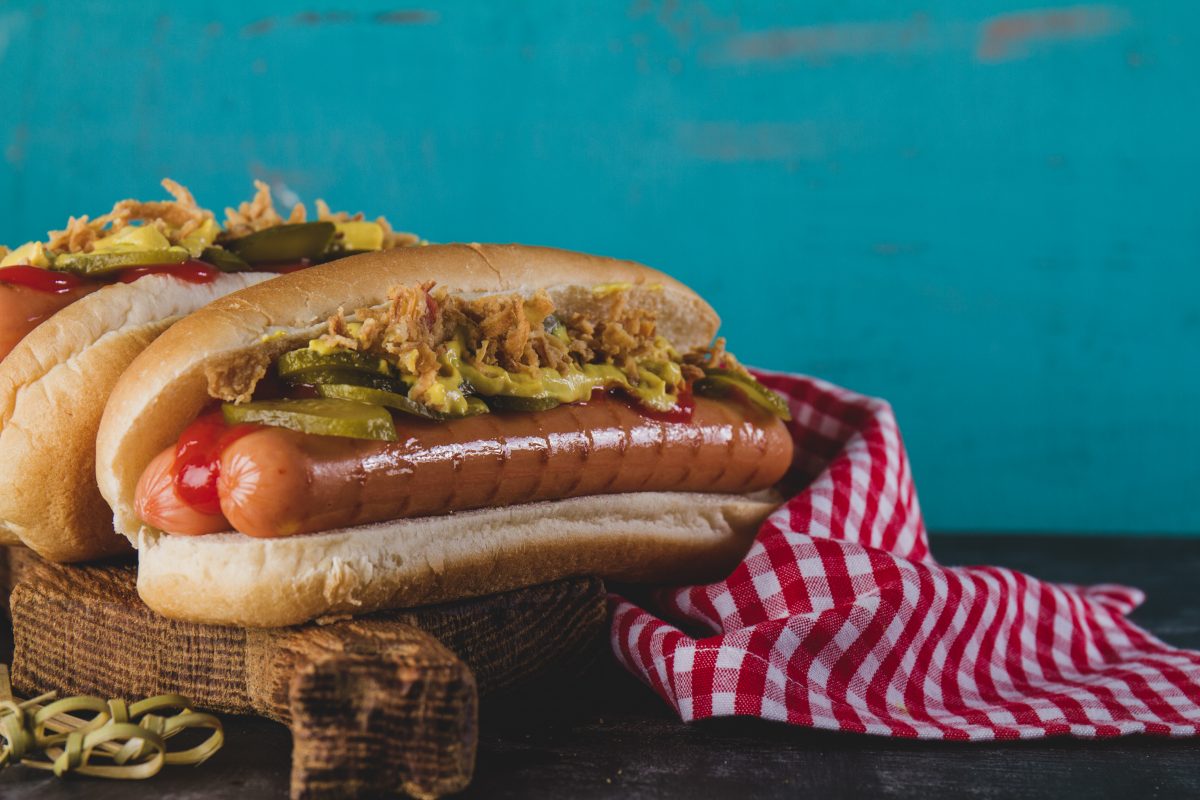 You may be wandering around exploring the top things to do in San Jose, California, looking for the best place to satisfy your hunger. You're in the state that eats the most hot dogs in the USA, so why not gift your belly some happiness by eating at one of the city's top hot dog joints?! Guess what? We're about to give you mouth-watering ideas on where to enjoy a hot dog in San Jose!
Hot Dog = Comfort Food
Whether it's a hot dog on your breakfast table, or a hot dog as your snack while watching your favourite baseball match, it doesn't really make a difference for food lovers who just want to enjoy a moment with this time-honoured and quintessential snack food. Just take extra caution because this delicious snack could make you fall into a food coma.
For those who just arrived at the hot dog party, and probably don't know what a hot dog is! Know that a hot dog is traditionally a mix of pork and beef formed in a sausage. It is served grilled or steamed to its juiciness and usually served in the slit of a bun. To add spice, seasonings such as ketchup, cheese, mustard, white pepper, salt, and coriander are popular! Hot dogs are also popular by other names such as frankfurter, wiener, frank, and weenie, among others. Hungry yet? Keep reading to find out how the hot dogs were born.
How Hot Dogs Were Born
Historians have had the hardest time to establish the real roots of a hot dog. And while hot dogs are undeniably an American phenomenon, its earliest history actually dates back to 9th century BC in Europe where a "sausage" was mentioned in Homer's The Odyssey. Historians, however, claim the actual sausage was not invented until the 1st century AD. Who actually thought of putting the sausage in the slit of a sliced bun is still a question. Yes, many parts of Europe had contested for the claim as the place where the first hot dog originated.
In 1487, a German from Frankfurt City, Germany reportedly invented the hot dog that would then become the "frankfurter." The invention five years before Christopher Columbus sailed for the New World. The city in 1987 threw a party to celebrate the 500th year since the hot dog was invented. Another legend says the first hot dog was originally referred to as "dachshund sausage" due to its close resemblance to a German dog breed. When a newspaper cartoonist drew a dachshund between buns, he couldn't spell the word "dachshund." So he simply replaced it "dog," thus, the birth of hot dogs!
So how did the European hot dog become the most popular snack for food lovers in the US, especially in the California state? It's a long story. But historians confirm that European's immigration to the New World in the 1860s is one of the reasons. When Europeans migrated, they brought with them their culinary traditions, including the hot dogs! They were reportedly the first to sell hot dogs off a hot dog cart in New York.
America's Top Cause of Food Coma
Since the Europeans brought the hot dog snacks with them to the Americas, it has since become the most popular food for many occasions, such as the Fourth of July, Christmas, or just a casual family backyard party!
Every year, an American eats an average of 70 hot dogs. To give you an idea, department stores sell about 350 million pounds of hot dogs in a year- and that's 9 billion pieces of yumminess! And if a food coma is fatal, hot dogs could possibly be the top culprit for the deaths of most Americans. Additionally, most of the number could fall during the National Hotdog Day every 19th of July!
You have way too much background on the hot dog now. My belly is growling just writing this, so let's jump into our top 5 best hot dog joints in San Jose, California:
You would love Mark's Hot Dogs if you are starving for the classic hot dog served with multi-topping glory! This hot dog joint started its operation in 1936. So this is probably one of the oldest and time-tested joints in San Jose, California! While it's best known for its "giant orange" sphere grilling and serving area and the picnic bench, Mark's Hot Dogs is definitely a hit since the 30s for its lip-smacking chilli dogs, steamed foot-long, polish dogs, hot link, and sauerkraut dogs! It's not fine dining but when you're looking for delicious hot dogs in San Jose, California, this place could offer the best eats on the go!
Location
48 S, Capitol Ave, San Jose, California State 95127
2.
Wienerschnitzel Hot Dog
If you're one of those who usually skip reading odd and hard-to-pronounce words, I bet you skipped reading and didn't even bother to know how to say Wienerschnitzel. Nevertheless, Wienerschnitzel hot dog joint in San Jose is one of the most popular dwelling places for food lovers in California State.
This fast-food hot dog joint couldn't be any more useful when it comes to your guilty pleasures! I mean for many choices, you might end up ordering two for one meal! Their hot dogs vary with World Famous Original, Big Angus Beef or Polish Sausage. In their menu is a combination of spicy, cheesy, meaty, and premium flavors. You can get the crispiest fries in San Jose as a side dish!
Location
2844 Story Rd (at White Road) and at 702 N 4th St (at E Taylor St), San Jose, California State 95113
At Umai Savory Savory Hotdogs, you can't just have a beef hot dog but also a chicken hot dog for your snack! Their Shibuya Honey Dog works perfectly for a sweet and spicy dog in a soft bun. And if you want more flavorful dog combos, try their Umai Truffle and California Bae hot dogs! The tasty mushrooms and the savory white sauce as toppings amazingly complemented the flavors. Want to try their hot dogs?
Location
1158 N Capitol Ave, San Jose, California State 95132
4.
Original Gravity Public House
If you're looking for a place to enjoy a scrumptious hot dog and a glass of beer, then Original Gravity Public House is for you! This hot dog-serving pub is typically new in San Jose. But it is now one of the most visited places to enjoy the best American food in a platter! Original Gravity prides its welcoming environment, a great place to enjoy hot dogs.
Location
66 S 1st St, San Jose, California State 95113
There's no other place to enjoy a good hot dog and spectacular soccer games than in Avaya Stadium! Food carts and food trucks are available to serve you with your hot dog while you make your way to the stadium. You should be able to enjoy 10-inch all-beef with grilled peppers and onions, sauerkraut and mustard hot dog!
Location
1145 Coleman Ave, San Jose, California State 95110
It's Chow-time!
We can only lead you to these amazing hot dog joints in San Jose, California. Now it's your choice where to go and grab that tasty hot dog snack! Enjoy!
Tourist Secrets for eating Hot Dogs…
Hot Dogs are best eaten with crispy fries and drinks, so don't forget to choose your combo
There are plenty of flavors to choose from. And if you've seen any flavor you haven't tried before, it's always worth a try.
Add some toppings and chili sauce. Some of the joints may offer extra toppings for a price, and this is something you should try. You'll be surprised to know that the messier it looks, the better it tastes.