10 Best Things To Do In San Jose, California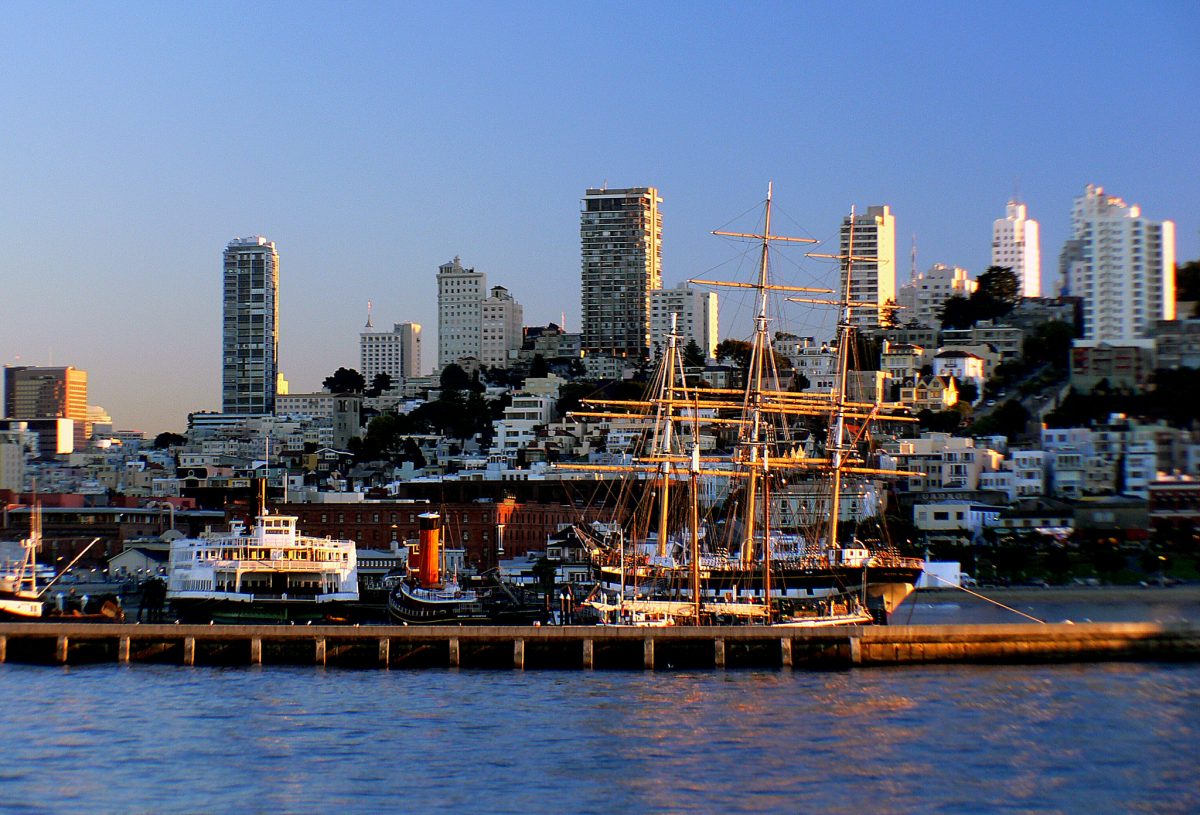 San Jose may not be the capital of California, but it certainly is the third largest city in The Golden State. In addition to that, San Jose is also the tenth most populous city in the United States of America. It is also part of the cities along the San Francisco Bay area, with San Francisco and Oakland.
Say "San Ho-Zay"
I'm sure every one of us has wondered how to pronounce San Jose. In addition to fighting the fear of naming the city incorrectly at San Jose airport, pronouncing 'San José' right is the first step to getting to know the city. You may find yourself tongue-tied at first, but it's really easy to remember. The proper pronunciation of San Jose in California is "San Ho-Zay". Sounds very American, you may think. But it's Spanish!
A Colourful History
In 1777, San Jose was known as El Pueblo de San Jose de Guadalupe. It was California's first civilian settlement. In 1850, the town was recognized as the city of San Jose. From 1849 to 1852, San Jose was also the capital of California State. Owing to its colorful history, the city of San Jose in California vibrantly blends Spanish and Mexican influences. You will unfold the multi-cultural charm as we go along with our list of the top attractions in San Jose.
The Capital of Silicon Valley
Popular around the globe for its booming hi-tech industry, San Jose is often called the Capital of Silicon Valley. In addition to being one of the wealthiest cities in the United States, San Jose is also the heart of Silicon Valley. It is a major technological hub in California's Bay area. As a result, San Jose airport to Golden Gate Park is a route well-travelled.
If you're new to this part of the world, it's enough to know that Silicon Valley in the USA is the global center for stellar technology, innovation, and social media. San Jose is nestled in the Santa Clara Valley in the southern part of the San Francisco Bay Area in Northern California. Be aware that this is not a cheap city to live in. So, the cost of living in San Jose can be very expensive in most pockets. What's more, the San Jose Bay Area is where most American millionaires reside. I can even imagine San Jose water to be super pricey. Just kidding!
Work and Play
Now, that doesn't mean San Jose city is only about the rich, brainy, tech giants and boring recreation. There are more fun things to do in San Jose than you can imagine. And I don't just mean the best things to do in the downtown area or during the evenings.
San Jose, California has some of the best beaches, aside from the gorgeous Santa Cruz Mountains. Additionally, the city flaunts a great downtown area, much like it's Californian siblings, San Francisco or Los Angeles. Downtown San Jose has everything you will need to have a great time. However, there are more attractions in San Jose that will make your trip worth it, too. Aside from its beauty, the city is fairly safe and the San Jose Police Department likes it that way. So, worry not about your safety or the budget, there is something for every kind of traveler in San Jose. So, let's explore the 10 best things to do in San Jose, California:
1.
Tour the Winchester Mystery House
If you think you're brave enough for some paranormal activity on your trip to San Jose, go on a tour in San Jose's very own mystery house! If you don't know the Winchester Mystery House story and have not even seen the movie, Winchester starring Helen Mirren, this story can seem a bit spooky.
Lady of Winchester Mystery House
All things strange in San Jose date back to 1862, when Sarah Winchester, the widow of William Wirt Winchester, inherited the $20-million rifle fortune from her husband's Winchester Repeating Arms Company. With her enormous fortune, Sarah Winchester wished to build a mansion. Sure, nothing strange about that, but she wanted the construction to continue until her death! In 1992, 36 years after constructions began at the Winchester Mystery House, the last brick was laid.
Spooky House of San Jose
What's creepier is that Sarah Winchester appointed several architects to work on the house. As a result, Winchester Mystery House became an interesting maze of rooms with no practical purpose. You can see all sorts of inexplicable weirdness like the doors that lead to nowhere and there are multiple rooms within rooms.
Take The Winchester Mystery House Tour
The spooky house of San Jose will intrigue you with its bizarre disposition. Be sure to take the Winchester Mystery House Tour to understand more about this place. It's spooky in a good way. It is open from 9 AM to 5 PM every day. Winchester Mystery House tickets are priced from $20 – $80, depending on the tour you choose to take. Keep a close watch on the Winchester Mystery House ticket deals.
2.
Visit The Tech Museum of Innovation
Located in Downtown San Jose, the San Jose Tech Museum of Innovation is a family-friendly activity. In addition to being one of the things to do in San Jose with your family, The Tech Museum of Innovation is also a temple for budding innovators and creators. During its founding days, this renowned facility was set up in a modest garage. The sight became so popular that it was moved into a whopping 132,000 sure foot space, 8 years after inception.
Inspiring Gen-Next
The Tech Museum of Innovation in San Jose is an ode to great minds that created Silicon Valley in California. In addition to inspiring the youth, the center also encourages future generations to shape the world of tomorrow mindfully. Each of the Tech Museum of Innovation tickets is priced at $25 (Adult) and $20 (Child). You can even watch an educational IMAX film at The Museum of Innovation for $12 and $10 respectively. The Tech Museum of Innovation IMAX experience is also popular amongst visitors.
3.
Be an Explorer at Downtown San Jose
Yes, downtown San Jose is the central business district of San Jose city, one of the biggest technology hubs in Silicon Valley. But that doesn't mean you'll fall short of the fun things to do in San Jose! San Jose's Downtown area is more like a city within a city as it offers a host of social and cultural activities. Honestly, you will find yourself spoilt for choice in downtown San Jose! Here are a few things you can do within the area:
Guadalupe River Trail
Take a walk or cycle down the Guadalupe River Trail at the Guadalupe River Park. The Guadalupe River site was the first civilian settlement in San Jose city. Hence, the Guadalupe River State Park was the first economy of California! Similarly, the Los Gatos Creek Trail in San Jose is another popular nature trail, alongside the Los Gatos Creek. For more nature time, you can make a quick trip to Santa Cruz Mountains San Jose and also enjoy the Villa Montalvo Concerts while you're there.
San Jose Brew Bike
If you're solo traveling in San Jose city, here's a cool way to make new friends. Imagine sightseeing on a fun Brew Bike in San Jose with fellow explorers and some drinks.
The Brew Bike experience gives you just that and more! This unique tour usually lasts two to three hours as you pedal your way through the various attractions around the downtown area. San Jose Brew Bikes can accommodate 15 people. As a result, it's bound to be a party on wheels. The Brew Bike exploration is in addition to the timely halts at selected pubs along the way! After all, refills are just as important, right?
There's More Variety
As we said, there is no dearth of entertainment in San Jose. Be sure to peek into the SAP Center for an ice hockey game or explore the Museum of Quilts & Textiles. Better yet, don't miss the San Jose History Park events. Get a selfie at the Olympic Black Power Statue. Catch a Broadway musical at the San Jose Center for Performing Arts after you taste the American-Italian cuisine offered at San Jose Original Joe's. Stop to admire the beauty of the rotunda at San Jose City Hall, and walk the old district of Plaza de César Chávez if you're up for a chill stroll. Enjoy live outdoor music at San Pedro Square Market. Lastly, party the night away at Liquid — one of Downtown San Jose's best clubs!
4.
Take The Kids to the Children's Discovery Museum of San Jose
If you happen to walk along Woz Way in San Jose, stop over at the Children's Discovery Museum. In addition to being one of the top 10 children's museums in the United States, San Jose Children's Discovery Museum has opened doors to over 9 million visitors since 1990! The museum is popular with children and adults because it displays interactive exhibits catering to a child's diverse educational needs. San Jose Children's Discovery Museum is one of the top things to do in San Jose with kids.
Not only is it fun for children, but the many Children's Discovery Museum of San Jose events are also sure to keep you interested and preoccupied, too. Tickets are priced at $15. You can consider getting the Children's Discovery Museum of San Jose membership if you plan to visit San Jose multiple times.
5.
Take A Dip Into the Mineral Springs at Alum Rock Park
Nestled at the foothills of the Diablo Mountain Range, Alum Rock Park is the oldest park in California. Hordes of visitors come to enjoy 740 acres of rugged beauty and serene atmosphere of this park. The mineral-rich springs here are a hit with visitors, in addition to the Alum Rock Park trails and barbecue pits. Don't wander too far alone though, because Alum Rock Park is also home to wild animals like mountain lions, bobcats, and deers. So, stick to the Alum Rock Park trail map at all times! You don't need to pay a fee to enjoy this gorgeous park — entry is free for all ages!
6.
Visit the Happy Hollow Park & Zoo
Spend some quality family time at the Happy Hollow Park & Zoo. It may not be as big as other zoos, but the park covers 16 acres and houses 150 animals! Aside from looking at the animals, you can also enjoy the puppet show. But, if you want something more educational, visit the education center to learn more about the animals in the park. And, you can also ride in the roller coasters and carousels here. Happy Hollow Park & Zoo tickets are priced at $14 for visitors aged 2 to 59.
7.
Wander Through the San Jose Flea Market
If you find a room in one of the hotels near the San Jose Flea Market, prepare for a day of shopping. The San Jose Flea Market has been an integral part of this city since 1950. This is one of the free things to do in San Jose if you just want to window shop. But, there's lots of cool stuff at the flea market like antique comic books and vintage fashion wear!
A Hive of Activity
Visitors especially pour in to check out the San Jose Flea Market furniture for their homes. You don't need a map to find your way through the hive of activity and stalls. If you get hungry with all the wandering, there are several restaurants around the area. Or, if you're not too picky, you can even buy food from several stores in the flea market. Enjoy the San Jose Flea Market hours riding in the mini-Ferris Wheel with your family and friends. The best way to call it a day is by cheering with the crowd during the San Jose Flea Market events.
8.
Get an Art Fix at the San Jose Museum of Art
Spend a day at the San Jose Museum of Modern Art in downtown San Jose to see the collection of artworks. This 50-year old museum is home to famous art exhibits such as one showcasing on life post 9/11. Aside from welcoming thousands of visitors every year, the Museum of Art in San Jose also encourages artists by selling art merchandise at the San Jose Museum Art store.
The museum urges its visitors to explore and learn as much as possible, but if you don't want to pay $10 for the entrance fee, be sure to mark your calendar for the San Jose Museum of Art free day. Whoever said good things don't come free?
Santana Row is the place to be if shopping in San Jose is on your mind. This establishment is an outdoor shopping mall which offers a range of branded labels and local boutiques to choose from. Santana Row has almost everything you need to have a nice shopping day — from spas and movie theatres to a variety of luxury brands like Gucci and Kate Spade.
Stay & Eat at Santana Row
Aside from being the best shopping destination in San Jose, Santana Row is also the recipient of multiple awards for its impressive bespoke design. There are several hotels around the area if you wish to spend much of your vacation shopping.
The hotels and apartments close to Santana Row are ideal places to stay because of its easy accessibility to some of the best restaurants in the city. So, shoppers and foodies, rejoice! The mantra here is to shop, eat, and be merry!
10.
Visit the San Jose Cathedral Basilica of St. Joseph
If you spot a beautiful white church in San Jose on one of your strolls, stop to admire it from the inside, too. This Roman Catholic church in downtown San Jose is the Cathedral Basilica of St. Joseph. Interestingly, it is the 5th church of the site as the previous 4 were destroyed in fires and earthquakes. The interiors of the Cathedral Basilica of St. Joseph is ornate and artistic. The sheer grandeur is enough to make your jaw drop. Don't skip this place even though you're not religious — the architecture alone is reason enough to visit the place.
Get Packing for San Jose
And, that's a wrap! Now you have ten more things in your itinerary for your next trip to San Jose! Each one of these experiences is unique, so don't miss out on any on your trip to San Jose, California. I'm sure you will love San Jose city and all the fun that comes with it, aside from the inspiration of Silicon Valley. If you happen to be in sunny California, spend some time in San Jose. Even the San Jose State University is beautiful, and you don't need to be a student to take a tour inside the campus premises.
Moreover, if you're wondering where to stay in San Jose, pamper yourself with the affluence at Holiday Inn San Jose – Silicon Valley or the Hyatt House San Jose. Don't waste your time wondering how to get to the city because San Jose airport connects you to all major airports in the United States. Make the most of the fun places to eat in San Jose and have a wonderful trip!