Top 15 International Tropical Beaches For A Seaside Getaway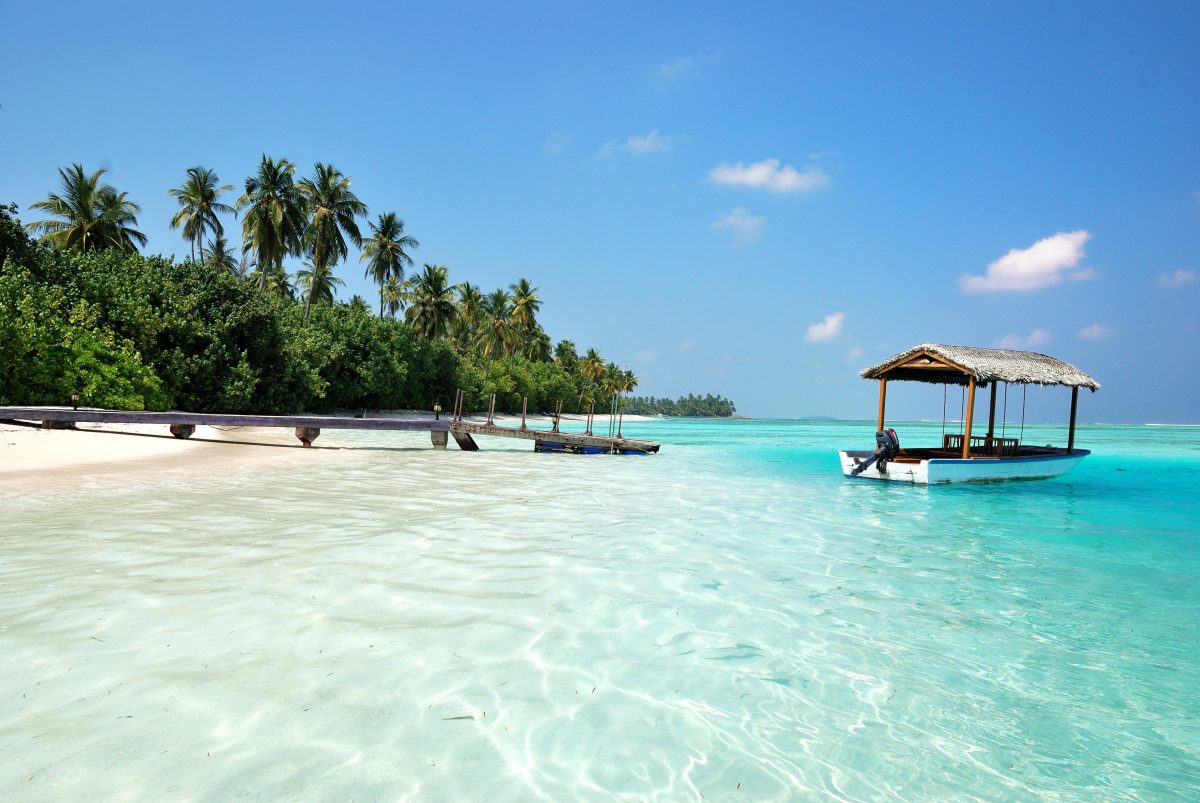 There will always be a time where all you want to do is just lay on the soft-sand beach, enjoy the warm sun on a clear blue sky. Instead of waiting forever for the Summer to come, why not escape the winter chills to many other tropical beaches on the other part of the world to get your skin tanned while sipping on an ice-cold drink.
We've rounded up some perfect tropical beaches where you can simply hop on the plane, travel away for a relaxing vacation. Unlike blowing up your budget for a family vacation during the Summer and cramping with million other people during this time; we promise these beach destinations are going to satisfy your craving at without burning a hole in your pocket.
1.
Aitutaki, Cook Islands
While Rarotonga remains the largest of the Cook Islands, it's Aitutaki that boasts a breathtaking turquoise lagoon that could make anyone fall in love instantly. Though this island is not the easiest to get around, it's certainly a good time to visit all year round. With pleasant warm and sunny climate stretches from the beginning to the end of the year, lush foliage, and soft-white sand; we assure you can't resist getting your feet wet in this surreal beach.
Did I mention this a great destination for a honeymoon too? The tranquil and relaxing atmosphere is certainly ideal for a romantic getaway. Splurge on the luxury resort, savor the moment on Aitutaki tropical beach; when you leave, all you'll do is screaming for more! If you're in the mood for exploration, you can go kayaking or ride a boat to visit other islets. Or else, go snorkeling and observe the aquatic life that dwells beneath the azure waters.
Satisfy your hunger for delicious food by visiting one of over 100 restaurants and cafés found on this tropical beach. You'll find a multitude of fresh options for every meal. Local dishes, such as Ika Mata (marinated raw fish), goat curry, Poké, Maniota, and Rukau, are a definite must-try. Make yourself available for the vibrant nightlife in Aitutaki, with bars and parties abound.
To get to Aitutaki, take a 50-minute flight from Rarotonga. Airfare varies throughout the year. As for where to stay, this tropical beach boasts accommodations for all budgets. Whether you're traveling on a budget or feel like having a luxury getaway, you'll surely find a place to stay here.
2.
Anse Source D'Argent, La Digue, Seychelles
This tropical beach in Seychelles is known for being one of the most photographed beaches in the world. And who could blame it? Anse Source D'Argent is magnificent at a glance and even more majestic when taken in up-close. The pristine water and giant granite boulders spread across this tropical beach make it look like it came straight out of a painting.
Thanks to its reputation among travelers and beach-goers, it wouldn't be surprising to find the place crowded. Visitors looking to get some alone time on this tropical beach must arrive before 10 a.m. While if you feel like going for a swim or go snorkeling, do it only during high tide. Recharge at a nearby restaurant and adventurers, there are shark chutney awaits.
Traveling to Anse Source D'Argent is easy. Just follow the many well-placed signposts to get to your destination. The entrance fee to this tropical beach is set at 115 shillings per person, so don't forget to bring your wallet with you. Arguably the most beautiful beach in Seychelles, do expect a crowd especially during the peak season in April and October.
3.
Camps Bay, Cape Town, South Africa
To say that Camps Bay is a hot tourist spot in Cape Town would be a total understatement. Sitting on the foot of the Twelve Apostles mountain range, this tropical beach seamlessly fuses urban living with seaside charm.
Finding a place to eat won't be difficult. You'll find over 20 different food establishments right on the beachfront, serving everything from French to Chinese cuisine. Of course, a trip to a South African tropical beach wouldn't be complete without sampling their local specialties.
Have a couple of chili and cucumber margaritas at The Twelve Apostles Hotel. Indulge in some fresh seafood at The Codfather. If you're feeling fancy, try the five-course tasting menu at The Roundhouse. You won't run out of restaurants to try on this tropical beach.
4.
Whitehaven Beach, Australia
Arguably one of the best beaches in Australia, Whitehaven Beach boasts for its tranquility and surreal pure white sands. The azure waters appear to be even more inviting particularly for its extremely high purity sands – silica.
With a coastline stretches over 4 miles, there are plenty of coves, lagoons, and inlets with scenic lookouts to this astonishing island. The best part, you won't be cramped with the tourist crowd even during peak season. And if you're into photography, this beach makes a great backdrop with little to no photo editing required.
5.
Blue Beach (La Chiva), Vieques, Puerto Rico
Located within the National Wildlife Refuge of the island of Vieques, Blue Beach (La Chiva) is a secluded tropical beach to visit during the summer. Particularly during this season when its water turns clearer. Spend an entire day snorkeling in rocky areas where colorful fish of varying kinds dwell below. Work on your tan line along the shore or relax at one of the gazebos and appreciate the flourishing flora that litter the island.
In terms of accommodations in Vieques, travelers have several options to choose from on this tropical beach. The island also boasts plenty of restaurants for every budget. Try the churrasco steak at Bananas or fresh seafood at El Quenepo. Coquí Fire Café near the ferry terminal offers a good mix of Mexcian and Creole cuisine. For drinks, give their spicy margaritas a try.
Don't worry if you're traveling about the crowd, this Puerto Rico's beach stays off the tourist radar even during the peak season.
6.
Honopu Beach, Kaua'i, Hawaii
While Kaua'i is home to a sundry of beaches, Honopu Beach is undoubtedly one of the best. Tucked between towering cliffs, this hidden gem can only be reached by swimming either from an offshore boat or from the closest tropical beach, Kalalau. Because it's particularly difficult to access, the place is normally deserted, making it perfect for travelers in search of solitude.
Foodies also have something to look forward to in Kaua'i. Eat fresh mahi-mahi and poké at Merriman's Fish House. Feeling hot? Try Hawaiian shaved ice at local food stands. For a truly unforgettable foodie experience, have your pick of island's best food tours.
7.
Horseshoe Bay Beach, Bermuda
Hailed as Bermuda's most popular tourist attraction, Horseshoe Bay boasts fine sand and cool blue water. This tropical beach is surrounded by majestic limestone cliffs and abundant greenery.
Take part in the usual water activities or play a round of beach volleyball if you feel like it. If you're looking for a good time, summer is the perfect time to go. Bermuda's biggest tropical beach party, dubbed BeachFest, takes place on Horseshoe Bay every summer.
Look for Horseshoe Bay's secret beach, Port Royal Cove. This hidden tropical beach is enclosed by towering rock formations. A blanket of pink sand and clear shallow water complete this unspoiled gem.
8.
Koh Phi Phi Don and Koh Phi Phi Leh, Thailand
The Phi Phi islands in Thailand are home to many white-sand beaches with glistening clear water. Koh Phi Phi Don boasts serene tropical beach destinations such as Laem Tong Beach, Loh Dalum, Tonsai Bay, Loh Bagao, Moo Dee Bay, and Loh Lana.
On the southwestern side of Tonsai Bay lies the aptly named Monkey Beach. You'll find the eponymous animals on this tropical beach. However, you're warned not to get too close to them.
On the other hand, Koh Phi Phi Leh features Long Beach and Pi Leh, as well as the tropical beach of Maya Bay. Unfortunately, Maya Bay closed in June 2018 to rehabilitate the corals and isn't scheduled to open until June 2021 at the earliest. If you plan to visit, mark your calendar right!
9.
Mamanuca Islands, Fiji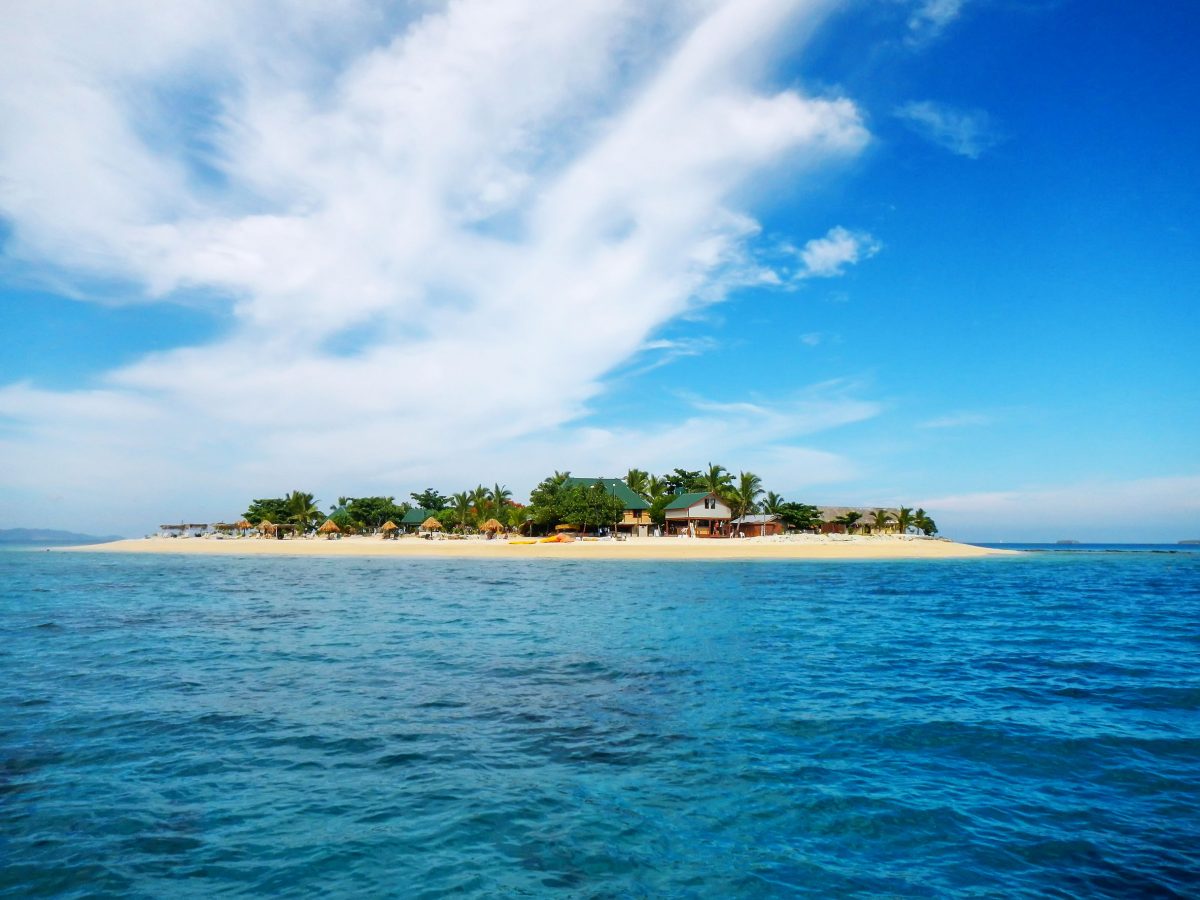 Planning a trip to Fiji soon? Make sure to include the Mamanuca Islands in your itinerary. You won't have to pick just one tropical beach to visit, especially when this picturesque destination consists of about 20 islands.
Sink your toes in the unspoiled sand of the beaches in the area. Swim in the crystalline water and do some snorkeling while you're at it. Lounge on the shores of a tropical beach and work on your tan. If you're looking for something more physical, try your hand at diving, surfing, or even riding a high-speed jet ski. Adrenaline junkies will be happy to give parasailing a try.
When it comes to food on this tropical beach, the Mamanuca Islands offer a variety of international cuisine. Feast on the traditional Lovo; which utilizes an earth oven to cook tender meats, vegetables marinated in coconut, and delicious root crops, all wrapped in banana leaves. For drinks, have a taste of kava, Fiji's national drink.
The Mamanuca Islands offer a selection of diverse accommodations. Whether you're on a tight budget or looking for a more luxurious abode, this tropical beach has got it all.
10.
Matira Beach, Bora Bora, French Polynesia
It's not surprising that Bora Bora often comes up in conversations about idyllic tropical beach life. This gorgeous destination in French Polynesia is home to Matira Beach, one of the only beaches on the whole island that is open to the public without having to break the bank for a stay at an expensive resort.
Apart from it being accessible through a convenient flight from LAX to Bora-Bora. The key features of this tropical beach are powdery white sand, a bright turquoise lagoon, and lush vegetation. You'll also find restaurants and cafés in the vicinity serving Tahitian cuisine and fresh sushi. However, the food prices here can be pretty steep, so do look for roadside roulottes (food vans) that sell cheap meals, but equally delicious.
11.
Maundays Bay, West End Village, Anguilla
On the southwestern end of Anguilla sits Maundays Bay, there goes a tropical beach that extends to form a flawless crescent moon shape. For those who wished to have a romantic getaway, or simply just want to stay away from the bustling city, Maundays Bay promises the best. To make the best out of it, refresh yourself in the perfectly clear and almost glass-like water. Rest under a gazebo, let the breeze brush through your hair, bask in the warm sun and let those worries be-gone. When you're done resting, enjoy a stand-up paddling or go kayaking in the calm water.
While other beaches are typically crowded, Maundays Bay is very spacious and typically visited only by hotel guests from the Belmond Cap Juluca, a top-rated resort. If you're in need of a secluded beach spot for your honeymoon. You'll have what you need here. For those who are traveling with kids, this beach is far away from the rugged, strong waves. The best part, there aren't any obstructed views but just a sea stretches over the horizon.
12.
Navagio Beach, Zakynthos, Greece
On the Greek island of Zakynthos, nothing says secluded like Navagio Beach. Bordered by majestic-looking limestone cliffs, this remote tropical beach offers white sand and azure water. Though it's hard to get to, and only reachable by a boat. However, when you get there, you'll know it's worth any of your travel efforts.
Visitors flock to this tropical beach to enjoy its scenic view and see Panagiotis — or, at least, what's left of it. Thought to have been a smuggler's ship, the wreck of Panagiotis is what lends this destination the title of Shipwreck Beach.
To get there, book a trip with a tour company. And tours usually include islands hopping, with Navagio Beach only being a 20-minute stopover. Because of its popularity, you'll find plenty of people on this tropical beach. As such, it's best to book an early morning tour to get ahead of the tourist rush.
13.
Reethi Rah, North Malé Atoll, Maldives
Looking for a romantic and uncrowded place to spend your honeymoon? We've found just the right spot for you. Though the Maldives is definitely no shortage of stunning beaches, Reethi Rah is hard to be ignored. Blessed with fine white sand and crystal water, this vacation destination has everything you need.
There's only one resort on the island, One&Only Reethi Rah, but don't think for a second that your options are limited. Stay in one of their luxurious villas and dine in one of six different restaurants. If you don't mind splurging for luxe, go for the private dining in the comfort of your own villa. Take your tropical beach life to another level by relaxing with a drink at one of their three bars and lounges, overlooking the paradise-like beaches.
If you need something to spice up your beach vacation, this resort has an artist studio where you can learn to paint, as well as physical activities like wall climbing and tennis. Shopaholics can get their shopping fix, too, by visiting the boutiques on this tropical beach paradise.
Just along the Caribbean coast sits Riviera Maya, a tropical beach that offers the perfect blend of charm, vibrancy, and allure. This coastal stretch borders Cancun and Playa del Carmen, two popular resort destinations.
Quench your thirst for adventure by going swimming with dolphins and stingrays. The crystal water on this tropical beach is perfect for diving and snorkeling. Try your hand at fishing. If you're looking for something more cultural, take a tour of the Mayan ruins in Tulum. The tropical beach of the Riviera Maya is overflowing with activities and a wide variety of culinary choices.
Accommodations are not limited to expensive resorts. You'll find places to stay near this tropical beach fit for any budget.
15.
Kelingking Beach, Bali, Indonesia
If you desire an experience that combines culture and beach life, then Bali is a definite bucket-list destination. This tropical beach boasts golden sand, out-of-the-world cliffy edges, and especially for its picturesque landscape. Though Kelingking Beach is not the perfect spot for surfing nor any water activities, the stunning view over-throned many of its rivals. And it's possibly the best beaches in Bali.
Don't expect to find luxury hotels here as this beach is considerably obscured until the recent popularity on social media. However, there are some laid-back resorts nearby the area. If you get tired of the beach — but, let's be honest, you won't; hike the precarious trails with railings made of tree branches and foot-beaten steps for the perfect scenic view of the island.
Takeaway
There's no place you rather be than spending your day basking in the warm sun on a soft-sand beach. While there are plenty of beaches around the world, these curated tropical beaches is something you wouldn't want to miss including on your travel list. If you've visited these beaches, feel free to share with us your experiences.