Viewing The Mayan Ruins In Cancun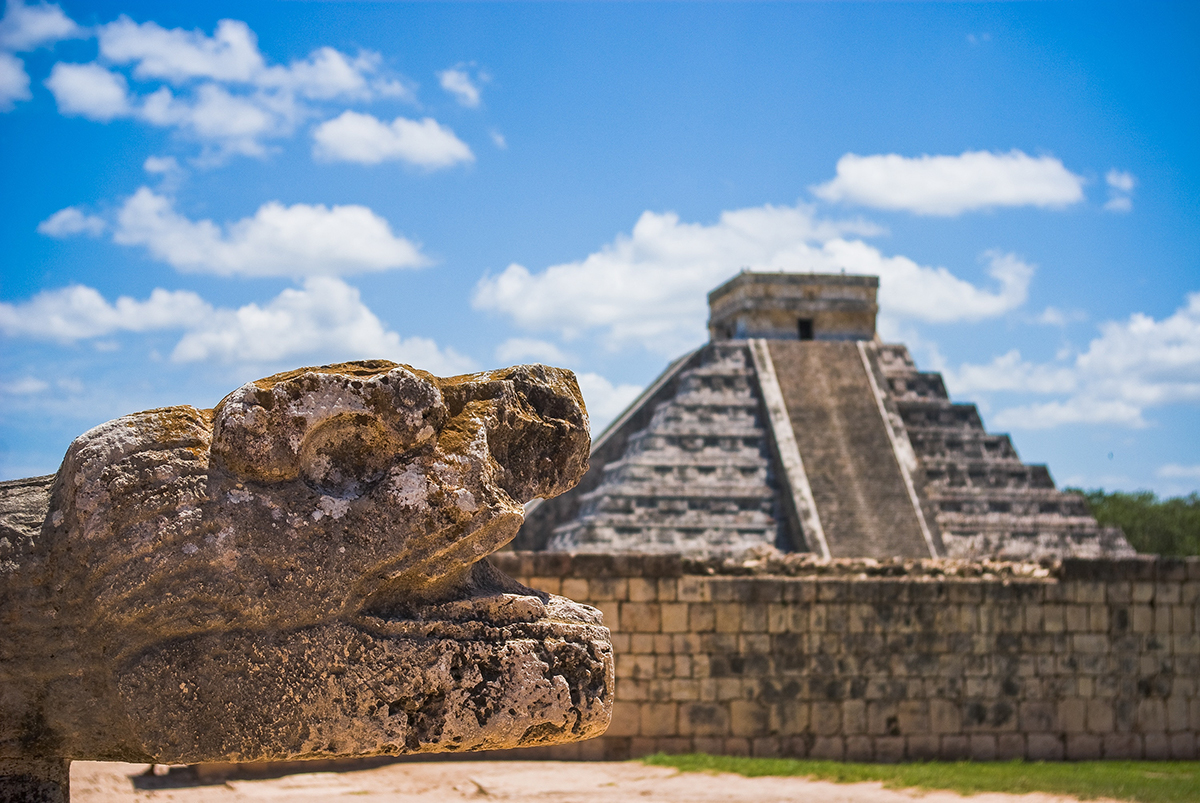 Away from the beach and nightlife of Cancun and Playa del Carmen are the amazing Mayan ruins. You should definitely take the time to see these amazing buildings. You can visit many sites and marvel at the ancient architecture.
That's why we built this guide to the multiple locations to help you out. We don't want you to miss out on the beauty and majesty of these ancient ruins that were built by one of the most advanced civilisations has ever resided in the land that we know as the Yucatan, Mexico.
Besides the well-known ruins like those found in Chichen Itza and Tulum, there are more ruins to see than those ones. In fact, some of the lesser-known is just as amazing and have far fewer crowds.
So, let's take a road trip and see the many Mayan ruins in Cancun, Mexico.
This ancient ruin site has you staying within the orders of Cancun itself. Located near one of the most popular beaches, the ruins of El Rey has many buildings and things to explore and because it is not as well known as others there is even fewer crowds and vendors.
This site doesn't have one of those nifty Mayan temples, but it does have plenty of buildings you can explore and is less of a trek than other options.
The ruins of Tulum are not as large as Chichen Itza but have a much more dramatic view. Once called the walled city Tulum, it sits on a cliff facing the sea. A short drive out of Cancun and you can take in some spectacular vistas and a cool Mayan temperature too.
Are you feeling a little warm from the heat of the sun's rays? Then you can always take a dive into the crystal blue waters behind the site.
Another Mayan ruin that gets five stars for the amazing scenery. Coba was built around two lagoons and is now shaded by jungle. In fact, there is much building still wrapped up in the jungle.
This is a larger site and allows you to wander through many buildings. You can climb the tallest pyramid in the Yucatan. If you get tired, you can go to the Mayan temples instead. This site is a full-day trip from Cancun and there are many tours you can book that will include stops at other locations as well.
This is the most popular of all the Mayan ruins on our list. With its wide variety of restored buildings and its majestic pyramid, you'll have plenty to explore and take pictures of Chichen Itza.
However, climbing the pyramid is prohibited. But the sheer grandeur and wonder you'll get by walking in the footsteps of the mighty Mayan civilisation will be enough.
Unlike several of the other sites, the Ek Balam ruins can be climbed. This means some amazing photos are to be had if you choose to head just two hours out of Cancun to these amazing ruins.
Also known as the Black jaguar of the Mayan ruins and is less visited than many of the other ruins. This site is unique for its Mayan temples design. You can check up these refurbished ruins and Mayan sculptures.
This Mayan ruin site is a great place to check out how the Mayans built their temples. In fact, archaeologists discovered that Mayans often built one temple over another. That is what gives these ruins its unique rounded and smooth architecture.
This site is a large site that doesn't have as many tourists as other locales. If you want a really cool experience with fewer crowds then maybe checking out the Mayan ruins at Uxmal is a great idea.
If you don't want to take a full day trip out to any of the larger sites and just want the experience of walking amongst the ruins of the Mayan civilisation then Muyil may be a good choice. It is less expensive and not as grand as the others. But you do get to climb a pretty cool jungle surrounded tower and can stroll out to a lagoon.
Though this site doesn't have the cool Mayan temples what it does have is some excellent examples of Mayan murals. Plus, it is close to the snorkelling park with the same name.
Why not make a day of it and get some Mayan ruins in before you do some underwater exploration and check out the Xel-ha site?
This site is obscure and very visitor friendly. You get a few pyramids as well as some fun eco-tourism adventure which is put on by the surrounding community. This is another great choice for a half-day trip from Playa del carmen if you want to see some amazing Mayan ruins.
If you have your own car, you may want to take a day trip or head down of an overnight stay to check out the relatively unknown ruins of Chaccohoben. In fact, you may be utterly on your own if there are no cruise ships touring the ruins.
This site is surrounded by vegetation and is south of Cancun. If you're looking for an untouched set of Mayan ruins, then taking a long day trip to the spectacular and newly found ruins could be a fun way to get your history lesson in.
If you want to stay in the confines of Cancun but still want to check out some Mayan ruins then head over to the small site called El Meco. You can't climb the structures, but you can walk through some nice field with trees. this a great idea if you have a few hours to kill.
These ruins sit back deep in the jungle. They may take a little prep work to see, but they are well worth it. The Calakmul Mayan ruins are larger than Chichen Itza and have a climbable pyramid that is larger than the one at that location as well.
There is also a chance to see wild animals like monkeys and such and you must deal with fewer tourists. All this combined makes Calakmul one of the best Mayan ruins that people just don't know about.
Tips On Viewing the Mayan Ruins
It always helps when someone gives you some great advice for your vacation. So we've compiled a few great tips for any of you that decide to take a little jaunt out to some of these Mayan ruins.
Make sure to dress comfortably (especially those shoes).

Bring water and sunscreen.

Make sure you have some pesos on you. ATMs aren't readily available.

You can't bring a tripod to any of the sites.

You don't have to worry about booking a guide in advance. There are plenty at the site.

If you're planning on hitting a cenote or diving into those crystal blue waters behind the ruins in Tulum, make sure you pack a swimsuit.
Hopefully, these tips will help you have an amazing trip to those spectacular Mayan ruins and temples, especially if you have dreamed of seeing them forever.
Final Thoughts…
No matter which ruins you get to see, one thing is for sure: you will have pictures that seal in this magnificent adventure into your memory forever. Staying just in the confines of the party city of Cancun can be fun. But you'll want some variety in your trip.
And what better way to get it than to explore the history of the land you're in? So, when in Cancun make sure to take a day or two (or three if you really are into history) and take a little drive out to these magical Mayan ruins. Climb a temple and see what it feels like to stand on top of the world.
Are you hungry after a day of exploring historical ruins? Check out the best restaurants in Cancun and have a taste of the best food they offer!