2 Days In Seattle: The Perfect Weekend Itinerary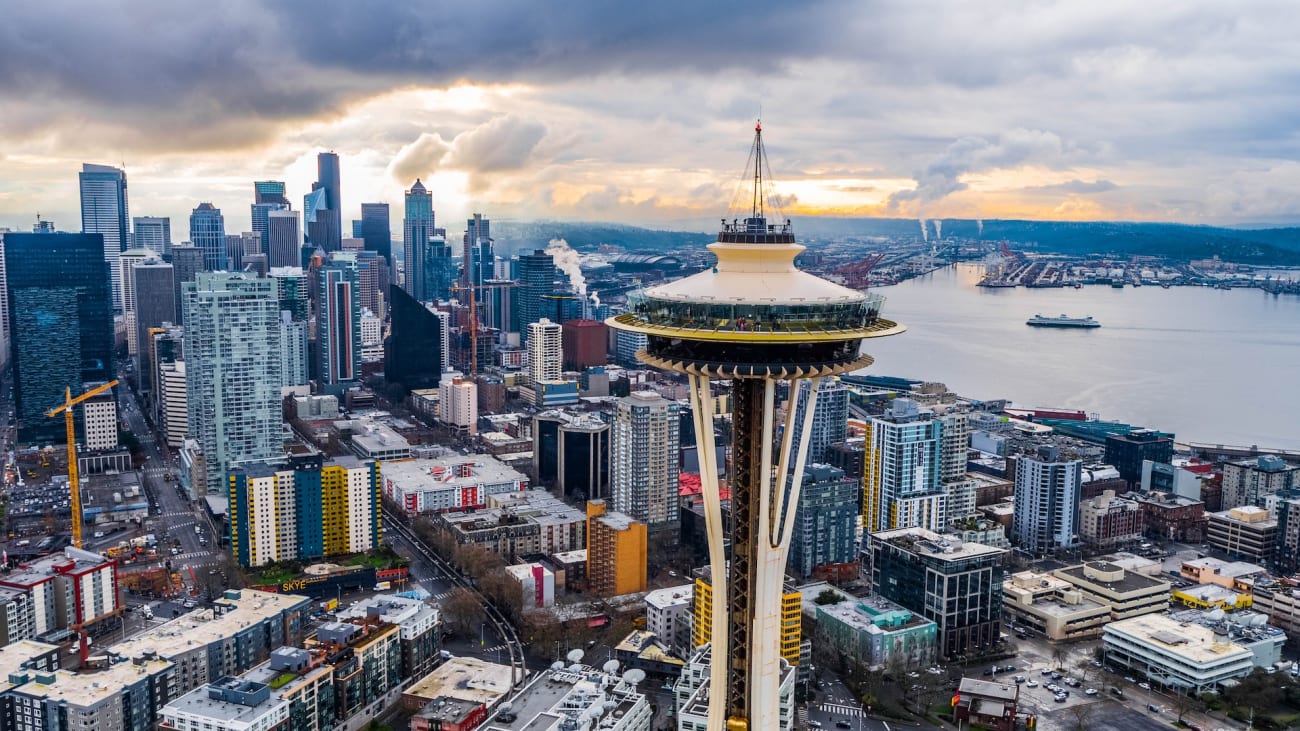 Are you planning a weekend getaway to Seattle and wondering how to make the most of your time? Look no further! In this article, we will guide you through the perfect 2-day itinerary to explore the Emerald City. From iconic landmarks to hidden gems, Seattle offers a myriad of experiences for every traveler.
Embark on a journey to discover the vibrant neighborhoods, indulge in delicious cuisine, and immerse yourself in the unique cultural vibe. Whether you're a coffee enthusiast, a nature lover, or a history buff, Seattle has something special to offer.
From the iconic Space Needle to the bustling Pike Place Market, you'll be enchanted by the charm and beauty this city has to offer. So get ready to explore the best of Seattle in just 48 hours!
Day 1
Morning:
Start your day by visiting the famous Pike Place Market, a bustling hub of activity where you can find fresh produce, local crafts, and the world-famous flying fish. Don't forget to grab a cup of coffee from the original Starbucks located nearby, a must for any coffee lover.
Afternoon:
After exploring Pike Place Market, head over to the Space Needle for an unforgettable view of the city. Take in the panoramic vistas of Seattle's skyline and surrounding mountains from the observation deck, and maybe even enjoy a delicious meal at the rotating SkyCity restaurant.
Evening:
As the sun sets, make your way to the historic neighborhood of Pioneer Square. This charming area is filled with cobblestone streets, Victorian buildings, and a vibrant art scene. Take a stroll through the art galleries, indulge in a gourmet dinner at one of the local restaurants, and immerse yourself in the city's rich history.
Day 2
Morning:
Start your second day with a visit to the Museum of Pop Culture, also known as MoPOP. Marvel at the unique exhibits that celebrate popular culture, from music and film to science fiction and video games. Don't miss the legendary Jimi Hendrix exhibit and the interactive Sound Lab.
Afternoon:
Spend the afternoon exploring the beautiful waterfront area. Take a leisurely walk along the Seattle Waterfront Park, enjoy the views of Elliott Bay, and hop on a ferry to Bainbridge Island for a scenic adventure. If you're feeling adventurous, you can even take a thrilling ride on the Seattle Great Wheel.
Evening:
No trip to Seattle would be complete without indulging in some delicious seafood. Head to the lively neighborhood of Ballard, known for its fantastic dining scene, and feast on fresh local seafood at one of the waterfront restaurants. After dinner, catch a live music performance at one of the neighborhood's many eclectic venues.
There you have it, the perfect 2-day itinerary to make the most of your weekend in Seattle. Whether you're a coffee lover, art enthusiast, or foodie, this city has it all. So, pack your bags and get ready to explore the wonders of Seattle – the Emerald City awaits!
Conclusion
In conclusion, spending a weekend in Seattle is an incredible experience filled with diverse attractions, delicious food, and stunning natural beauty. Whether you're a music lover, a coffee enthusiast, or an outdoor enthusiast, Seattle has something for everyone. By following this perfect weekend itinerary, you can make the most of your two days in the Emerald City.
Explore the iconic Pike Place Market, take a ride to the top of the Space Needle for breathtaking views, immerse yourself in the rich history at the Museum of History and Industry, and enjoy the vibrant nightlife in the Capitol Hill neighborhood. Don't forget to indulge in Seattle's world-famous coffee and savor the fresh seafood at the local restaurants.
Make your weekend getaway unforgettable by experiencing the vibrant culture and natural wonders that Seattle has to offer. With its blend of urban adventures and outdoor exploration, Seattle truly has something for everyone. So grab your raincoat and get ready to discover the charms of the Emerald City!
FAQs
Q: What is the best time to visit Seattle?
A: The best time to visit Seattle is during the summer months when the weather is relatively warmer and drier. However, Seattle's mild climate makes it a year-round destination, and each season offers its own unique charm.
Q: How do I get around Seattle?
A: Seattle has an excellent public transportation system, including buses, light rail, and streetcars. You can also explore the city on foot or rent a bicycle. Ride-sharing services and taxis are also available.
Q: Are there any must-visit parks in Seattle?
A: Absolutely! Seattle is known for its stunning parks. Don't miss out on visiting Discovery Park, Green Lake Park, and Olympic National Park, where you can enjoy beautiful nature walks, picnics, and breathtaking views.
Q: Can I take a ferry ride in Seattle?
A: Yes, taking a ferry ride is a must-do when in Seattle. You can enjoy scenic views of the city skyline, the Puget Sound, and the surrounding islands. A popular ferry ride is from downtown Seattle to Bainbridge Island.
Q: Are there any kid-friendly attractions in Seattle?
A: Absolutely! Seattle offers a variety of kid-friendly attractions such as the Seattle Children's Museum, Woodland Park Zoo, and Pacific Science Center. The Seattle Aquarium is also a great place for children to learn about the marine life of the Pacific Northwest.
Q: Can I visit the Space Needle?
A: Yes, visiting the Space Needle is a must when in Seattle. You can take an elevator ride to the top and enjoy panoramic views of the city and surrounding landscapes. The Space Needle also offers dining options with stunning views.