What Are Duck Boots, And Why Do You Need A Pair?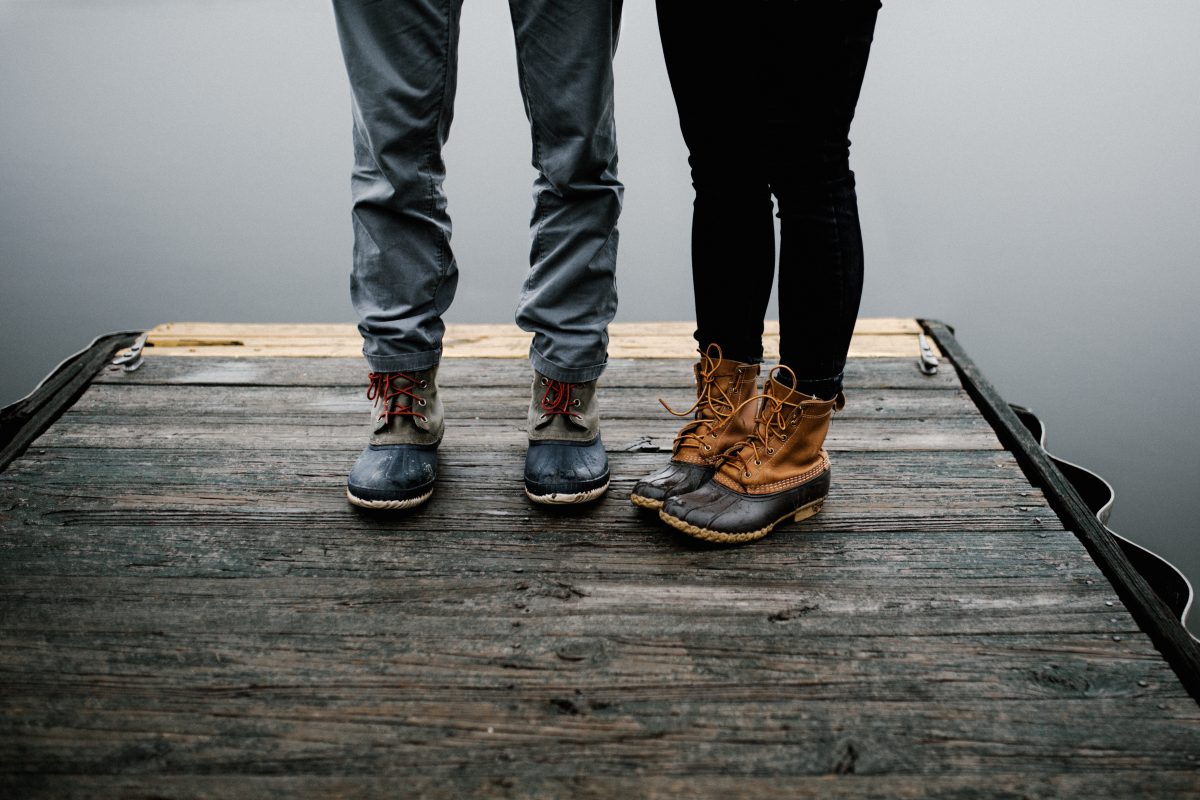 Everyone has that go-to pair of tennis shoes they pack when heading out on a new trip. You know the ones. They look good, feel good, and have seen the world with you. Hell, they have probably even seen more of the world than your grandfather.
But as fantastic as those shoes are, they are bound to let you down at times. Like during spring or winter, when snow and water seem to find their way into every crack or split. Tennis shoes just aren't made for that type of weather, as they don't have protection from the elements.
But what if there was a shoe you could travel in, that could also protect you from the elements? Something that could laugh in the face of moisture, and conquer even the nastiest of storms?
Luckily, there is and it's called the Duck Boot! So, what exactly are Duck Boots?
There's a pretty good chance you have seen duck boots before. They have been around for over 100 years, so it's safe to say there are a lot of them floating around. But what exactly are they, and how did they become so popular?
First Things First – The History Of The Duck Boot
Duck Boots also referred to as Bean Boots, were first created by Leon Leonwood Bean, the founder of L.L. Bean. The great American outdoorsman found that his feet were almost always wet after hunting trips. Eventually, he started to see the need for something different.
So like many of the other great entrepreneurs of his era – he decided to take matters into his own hands. Leon shaped the idea that he could combine two types of boots, to create something never before seen. He wanted to simply combine the rubber sole of a work boot, with the leather of a casual boot.
The rubber sole would provide protection from the elements, whereas the leather upper would allow flexibility and comfort.
Needless to say, the shoe was an absolute hit. Today's shoppers can barely even snag a pair, as L.L. Bean receives more orders than they can possibly fulfil.
However, other brands have jumped on board and started to fashion their own variant of the shoe. They now come in multiple colours, styles, and materials – just to satisfy the undying need of consumers.
Where You Might Need Duck Boots
It wouldn't be the least bit surprising to see duck boots at London fashion week. Trendy fashionistas have taken quite a liking to the shoes, and absolutely blown them up on popular social media networks. However, that's not likely where you will need duck boots. No, there are certainly better places for them.
Such as that morning commute to work, when your feet get drenched in the company's parking lot. Sitting in the office with soaking wet Vans is definitely not a recipe for fun.
Or maybe a pair of duck boots would be useful for that upcoming trip to the British Isles. Trekking through the streets of London is far less fun when you have two goldfish bowls on your feet.
And perhaps having a pair of duck boots would come in handy for those weekend getaways in the woods. Camping is all the rave when your feet are warm and dry.
Ducks Boots For Men
Cool, classic, and comfortable. Pretty well every pair of duck boots can be described by those terms. And while there are countless brands that make the boots, some are simply better than others. Still can't decide which pair you want? Check out the following list for some epic ideas.
1.
L.L. Bean Duck Boots ($99 – $245)
Bean Boots, the original duck boot, simply never go out of style. L.L. Bean has continued to make the world famous boots since the turn of the century, pleasing millions around the globe.
The look, feel, and materials have remained relatively the same, though the price has changed. Do take note that if you want a pair, you better act quickly. Thousands patiently wait each year to get their hands on the OG duck boots.
2.
Sperry Duck Boots ($119 – $249)
Sperry makes great shoes of every type, so it's no surprise that they offer some pretty grand duck boots. Classy gentlemen looking for something out of the ordinary can look to Sperry Duck Boots.
Sperry puts a fresh twist on the classic boot, by offering a variety of models for different purposes. Choices include boots for outdoor hiking, seaside adventures, and everyday city wear.
The fresh twist doesn't go unnoticed. The city boots come in all black or brown, and can even be worn as a fresh addition to a night out. Quite the change from the original duck boots.
3.
Timberland Duck Boots ($99 – $190)
Few shoe brands have as firm a hold on the boot market as Timberland. Their shoes are of high quality, comfortable, and as trendy as can be.

Thus, Timberland Duck Boots fall right in line with the rest of their products. The boots look bold and refined but offer the same protection as any of the other brands. Genuine leather uppers are yet again combined with rubber soles to make sure feet keep warm and dry year round.
However, Timberland only offers a limited selection of products. Plus, they are regularly out of stock. So if you want a pair, you better be extra persistent in your quest.
4.
Sorel Duck Boots ($120 – $155)
Sorel might be the king of the castle for winter shoes, but they also offer some pretty top-notch duck boots. The company doesn't cut any corners when crafting their duck boots.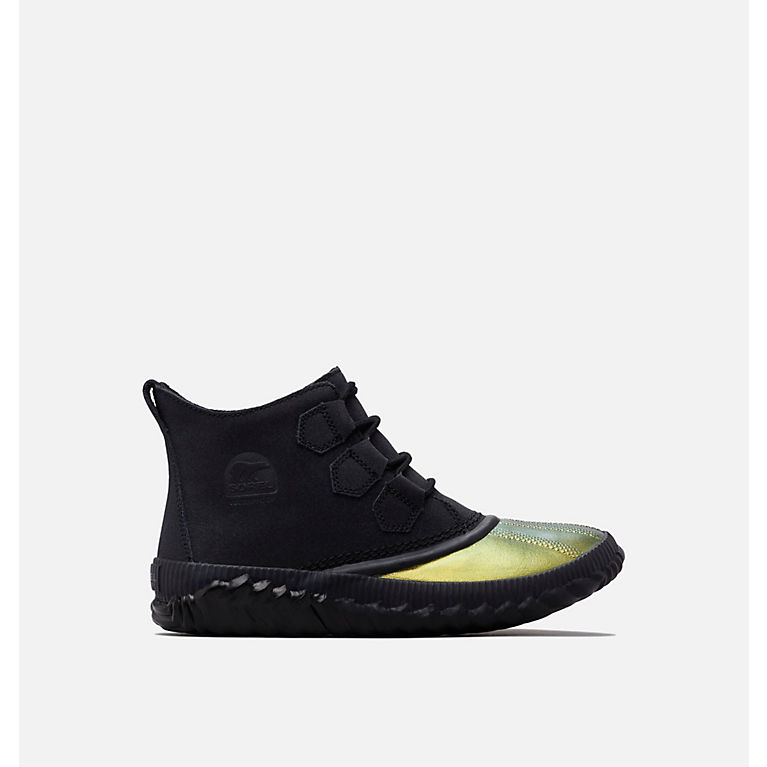 Sorel Duck Boot models include coloured leathers, with vulcanised rubber bottoms for maximum comfort. The result is a shoe that can confidently take on the elements at any time of the year.
Furthermore, in true Sorel fashion, their boots are ultra-equipped for cold weather. Certain models are designed for temperatures as low as -25 Fahrenheit. Choose wisely though, as some models will simply be too warm for spring or autumn.
Duck Boots For Women
5.
Sperry Duck Boots ($109 – $129)
Who said duck boots couldn't be fashionable? Certainly not the designers at Sperry, as they have gone to great lengths to make their duck boots stylish. Sperry Duck Boots have loads of different designs and styles to satisfy every kind of shopper.
Some models look more like the traditional duck boot, with the brown leather and black rubber. Whereas others offer white rubber bottoms, with fleece uppers. Whether visiting national parks or heading out to work, the models are functional and elegant.
6.
Crocs Duck Boots ($49 – $159)
Contrary to popular belief, Crocs makes many more products than just their casual loafers. And one of those products happens to be their duck boots.

Crocs Duck Boots are nothing short of genius. The brand has managed to pull off a duck boot that not only keeps feet warm and dry but also looks great at the same time. The company doesn't try to create unique and groundbreaking designs. But rather just offers a shoe with great functionality and durability.
Rubber soles, leather uppers, and padded interiors. Exactly how a duck boot should be. Additionally, much like their loafers, once a consumer finally purchases a pair, they can't speak highly enough of them. Forget the stigma with Crocs, and see just how great their boots really are.
7.
UGG Duck Boots ($100 – $170)
UGG, which originates from Australia, absolutely dominates the classic boot market. Women around the globe simply love them, as they are comfortable and stylish. But what is quite surprising is that UGG also makes duck boots.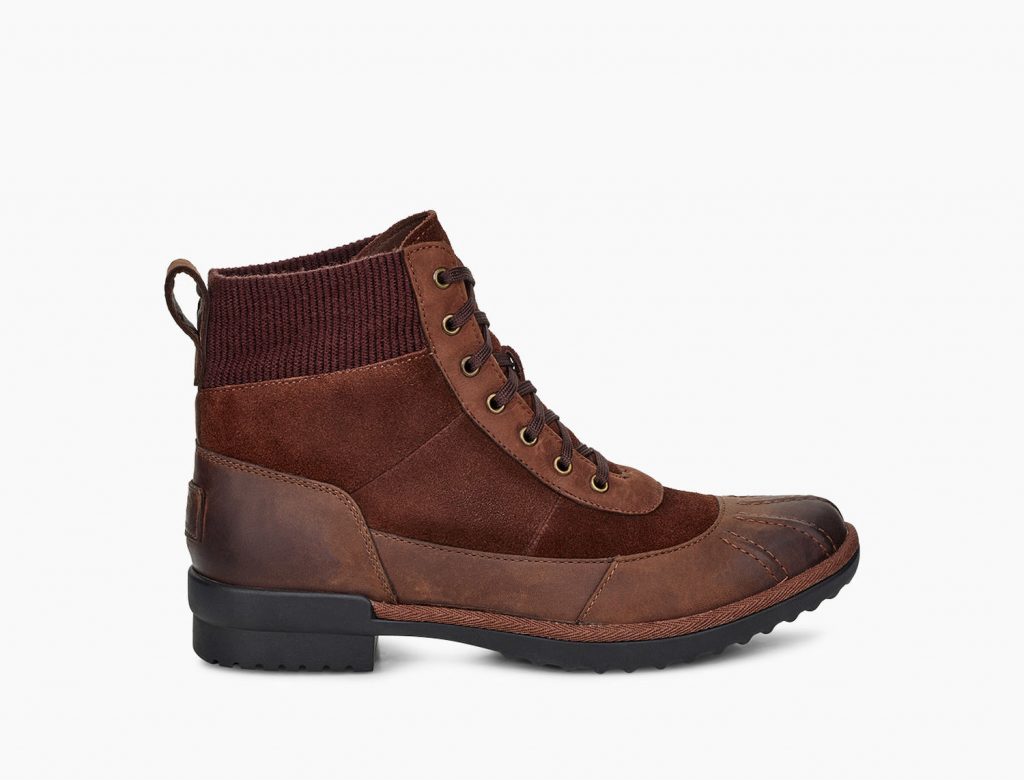 Though they may not be needed much in Australia, UGG Duck Boots are some high-quality contenders in the market. They offer more of a modern and formal look, like something that could be worn to a business meeting.
Yet, they offer the same protection as any of the other brands. The waterproof leather exterior is matched with a fine suede upper, to create a harmonious look. And best of all, the foot cushioning is the same famous cushioning that has won the world over.
Now that you're armed with your very own pair of duck boots it is time to break them in! Check out these Ohio hiking trails!