The Best Water Shoes For Your Next Vacation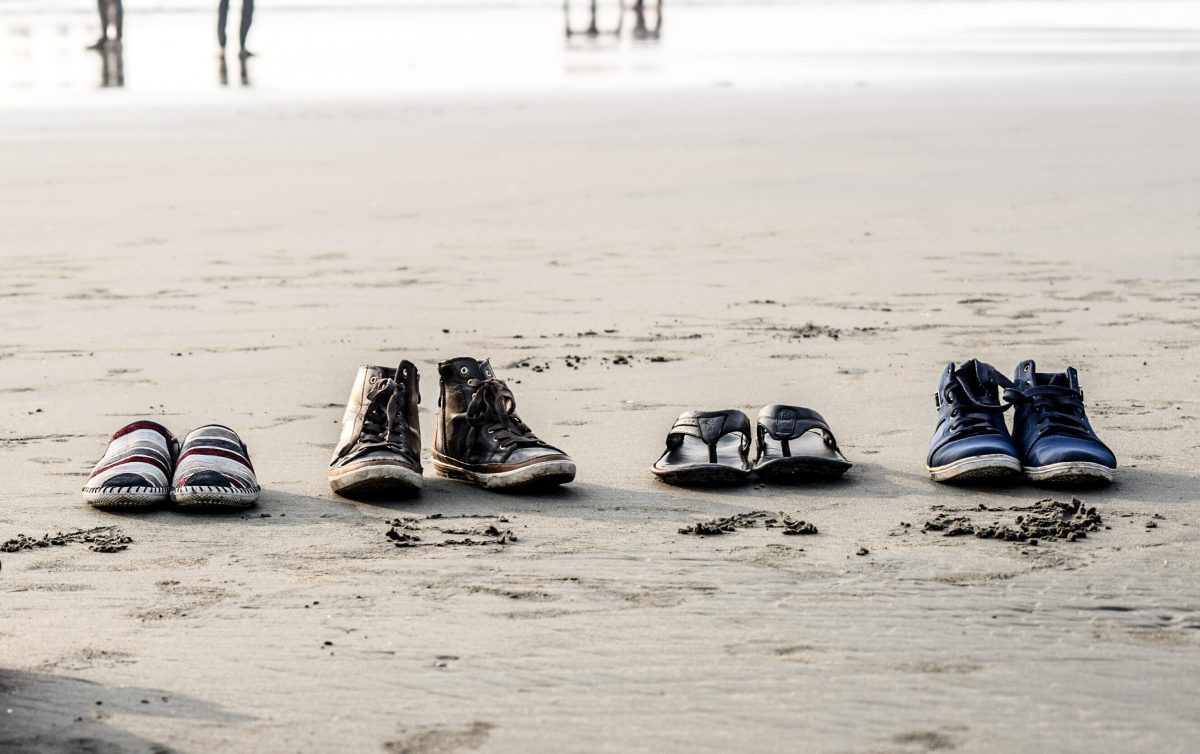 We can often use a pair of water shoes when going on a vacation. How many times have you stepped onto a sharp rock while walking on the beach? Or worse, you step on a glass shard and cut yourself?

As useful as they become in wet situations, you can substitute sneakers for some water shoes while you're ashore. Moreover, there are many water shoes for men and women featuring fashionable designs. Meaning that you won't need to lug around multiple pairs of footwear when on vacation.

Maybe you're content with splashing in shallow waters. However, consider pairing your water shoes for women and men with snorkelling gear. Sometimes, using a vision is a better way of exploring the seabed.
Listed below, you'll find the best water shoes for your next vacation, whether you need them for the beach or for all-round comfort while out and about.
1.
Zhuanglin Quick Drying Water Shoes For Men
If you like long river walks, hiking through the forests, or indulging in water sports, you're going to love these water shoes.
Zhuanglin Water Shoes for Men feature excellent reviews. Most reviews include terms such as 'perfectly firm', 'fit well', and 'near-perfect water shoe.'
Your feet will breathe with ease in these air-mesh shoes, which will dry quickly once you're done with the water. As you wear this, outstanding bounce-back and traction will keep you from soaking your feet.
Before ordering Zhuanglin water shoes for men online, determine whether a slightly smaller size would fit you better. Some reviewers felt their feet too loose in the shoes of their actual size.
2.
Speedo Hydro Comfort 4.0 For Women
These amphibious shoes for women offer excellent value for money. You won't need to break the bank to purchase Speedo Hydro Comfort 4.0, yet you'll be able to use them on wet or dry environments.
The rubber sole grants you long durability and excellent traction on slippery surfaces. The upper part of these Speedo water shoes allows your feet to breathe well, at least while you are somewhere dry. Draining holes provide efficient drying of your aquatic shoes.
You can use these excellent water shoes for women as walking shoes. Use them for hiking on rocky ground. Regardless if it's wet or dry, you will lack neither stability nor comfort.
Before ordering these reliable Speedo water shoes, confirm whether you need shoes that are half a number bigger.
3.
KEEN Women's Whisper Sandals
Are you're a lady who needs to have as many sandals as there are occasions? If so, KEEN Women's Whisper Sandals are a solution for you. KEEN water shoes are available in dozens of versions, allowing you to choose sandals suitable for various activities.
These aquatic sandals will be your best friends thanks to toe-protection if you have a habit of walking through murky waters. An advanced lacing system with elastic cording allows a firm grip, while the footbed adapts to the shape of your feet.
KEEN water sandals are lightweight, quick-drying, and machine washable. Thanks to their design and overall features, they'll serve you equally well for walking and avoiding sea urchin stings.
If you have wide feet, half a size bigger KEEN water sandals should do great for you.
4.
Teva Omnium Closed Toe Water Shoes For Men
When you take a look at Teva Omnium Closed Toe aquatic shoes, you are likely to think of them as of footwear for mountain biking. You wouldn't be wrong since that's what they also are.
Also, feel free to use them for hiking on your way from the beach to the mountain.
Teva tried very hard to make these amphibious shoes look like sandals and sneakers at the same time. Therefore, toe-protection will keep your toes safe from rocks, while the rubber sole grants durability and excellent traction on slick and rocky ground.
Finally, you won't have trouble cycling your way through the mountain since textile Teva water shoes dry quickly.
5.
Nike Kids Sunray Adjust 4
Nike has the right thing for big kids fond of jumping in the shallow waters. Kids Sunray Adjust 4 are Nike water shoes that adjust with ease to wide children's feet. Coming in various colours, you can find them suitable for both boys and girls.
Stretchable quick-dry upper features a hook and loop closure for premium fitting. Outsole featuring a non-marking rubber at particular areas provides equally good traction and long-lasting durability.
Furthermore, Sensory Motion technology provides high flexibility, while soft midsole prevents creating blisters. Finally, these Nike water shoes for kids dry quickly and are easy for putting on and taking off.
Nike Kids Sunray Adjust 4 shoes are suitable for children aged between 8 and 12.
6.
Women's Essential Aqua Beach Shoes By Walmart
At last, we get to water shoes for women that are, well, just aquatic shoes. Walmart water shoes for ladies feature soft polyester and mesh, combining flexibility and breathability.
Thanks to their outsoles that grip smooth surfaces without mercy, you'll be equally safe by the pool as on a pebble beach. Use elastic inserts to secure your feet from getting loose in Women's Essential Aqua Beach Shoes.
7.
ALEADER Men's Quick Drying Aqua Water Shoes
If water aerobics is your favourite pastime, ALEADER Water Shoes for Men will elevate your experience on a brand-new level. Grooved soles made of rubber grant you non-slippery movement in the water, while the air mesh upper allows your feet to breathe.
Aquatic shoes by ALEADER feature excellent drainage, which prevents water from collecting in them. They also dry quickly. The only possible downside of this lightweight aquatic footwear is the large holes at the bottom.
Final Thoughts And Tips
Water shoes aren't just that anymore, but multifunctional equipment. As an adult, you can use your aquatic footwear to bike, hike, climb rocks, tumble from a canoe, and jog in certain circumstances.
These opportunities narrow down while you're a kid. While waiting to grow up, kids can shorten waiting by using equipment such as pool floats when they decide that the adults don't need constant supervision.
Make full use of your brand new pair of water shoes over at Miami Beach, Florida!