Your Ultimate Travel Guide to Monterrico, Guatemala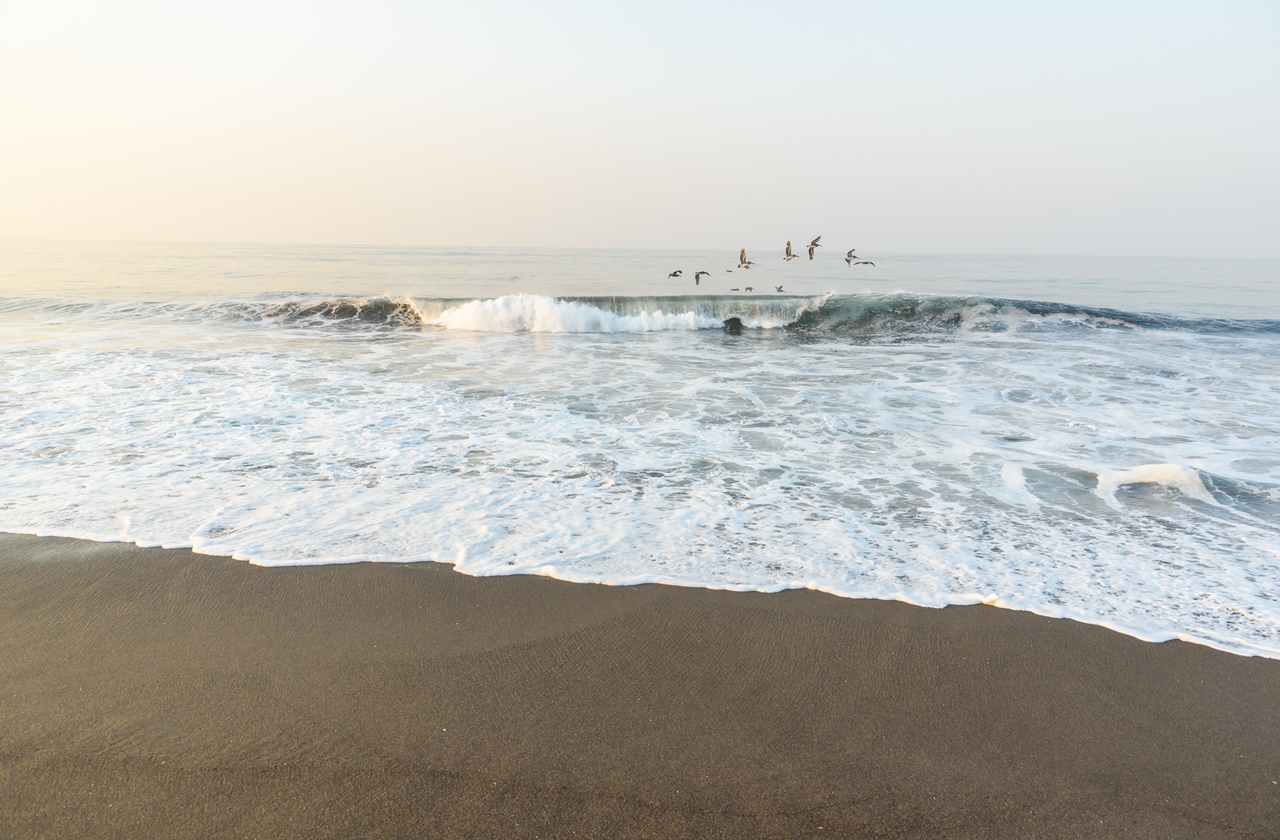 When you need a break from the hectic city life, sometimes all you need to do is visit a small town and disconnect from everything. Luckily, Guatemala has some of the world's best laid-back destinations, including Monterrico. Located near the city of Antigua, Monterrico, Guatemala, is a sleepy beachside town with a relaxing atmosphere and friendly locals. Its proximity to the capital city also makes it a good weekend getaway.
But is Guatemala safe, particularly Monterrico? What can you do in Monterrico, Guatemala? Read on to find out everything you need to know about this city!
Where is Monterrico, Guatemala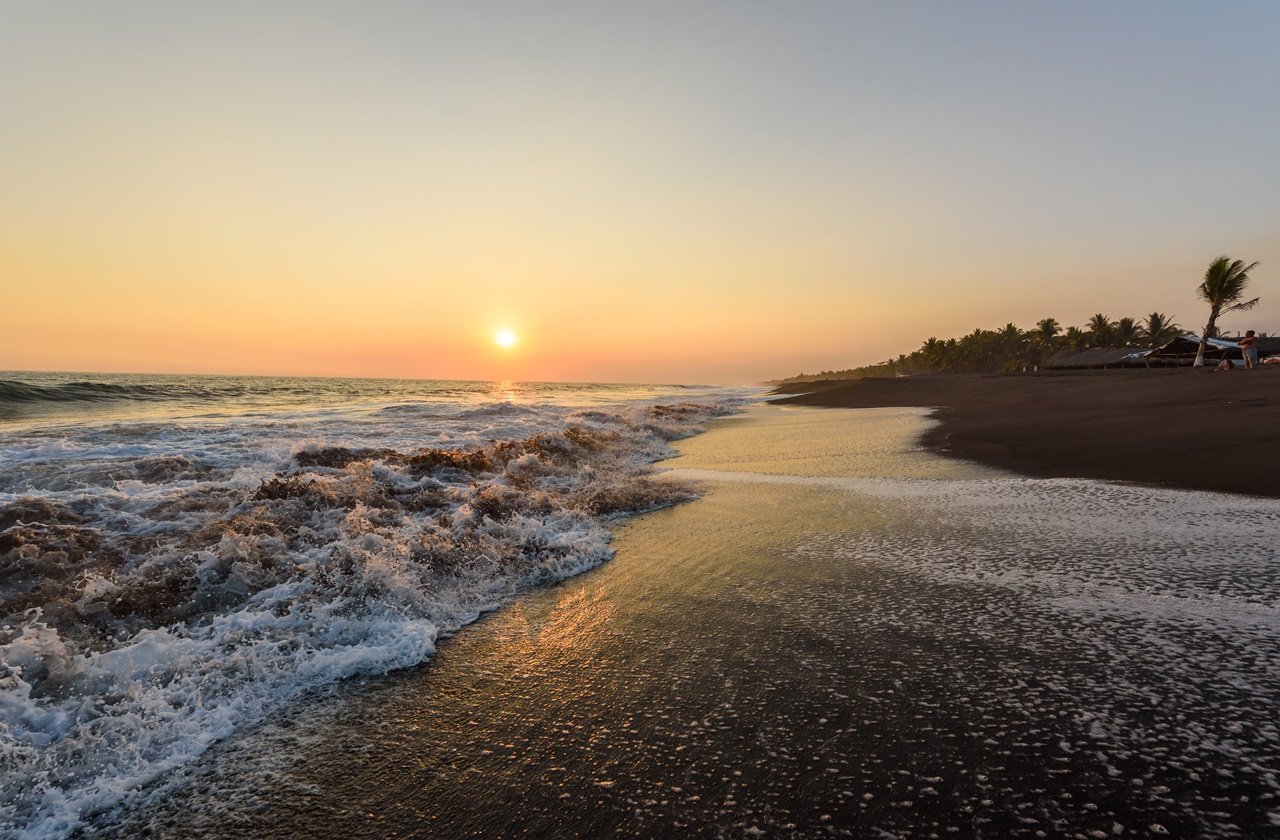 Photo by Simon Dannhauer on Adobe Stock
Monterrico, Guatemala, faces the Northern Pacific Ocean on the southern portion of the country. Situated on the coastline, it features a black-sand beach that stretches for miles. From Guatemala City, Monterrico is less than three hours away. Additionally, it is also within a three-hour driving distance from Antigua.
How to get to Monterrico, Guatemala
By Bus: Travelling by bus is the most common way of getting to Monterrico. If you're coming from Guatemala City, there are buses at the Terminal Centra Sur that go directly to Monterrico. In addition, you can take a bus to Taxisco and another bus to La Avellana before hopping on a boat to Monterrico. From Antigua, take a bus heading to Escuintla. At Escuintla, there are vans with connecting schedules that can take you to Monterrico.
By Car: Drive to Escuintla, then Puerto Quetzal to Iztapa across the bridge to Puerto Viejo before arriving at Monterrico. Otherwise, you can also take the Carretera al Pacífico from Escuintla to Taxisco and La Avellana and take a ferry to Monterrico.
By Shuttle: If you'll be coming from Antigua, you can take a direct shuttle to get to Monterrico, Guatemala, for only 15 USD. The minibus leaves at 8:00 in the morning and returns at 4:00 in the afternoon daily. Since it is a roundtrip fare, this is the perfect option if you only intend to go on a day tour.
Do take note that travel times may vary depending on the traffic situation. Departure schedules of buses, vans, and boats may also change per season. Make sure to check and confirm their departure times before traveling.
Best Time to Go to Monterrico, Guatemala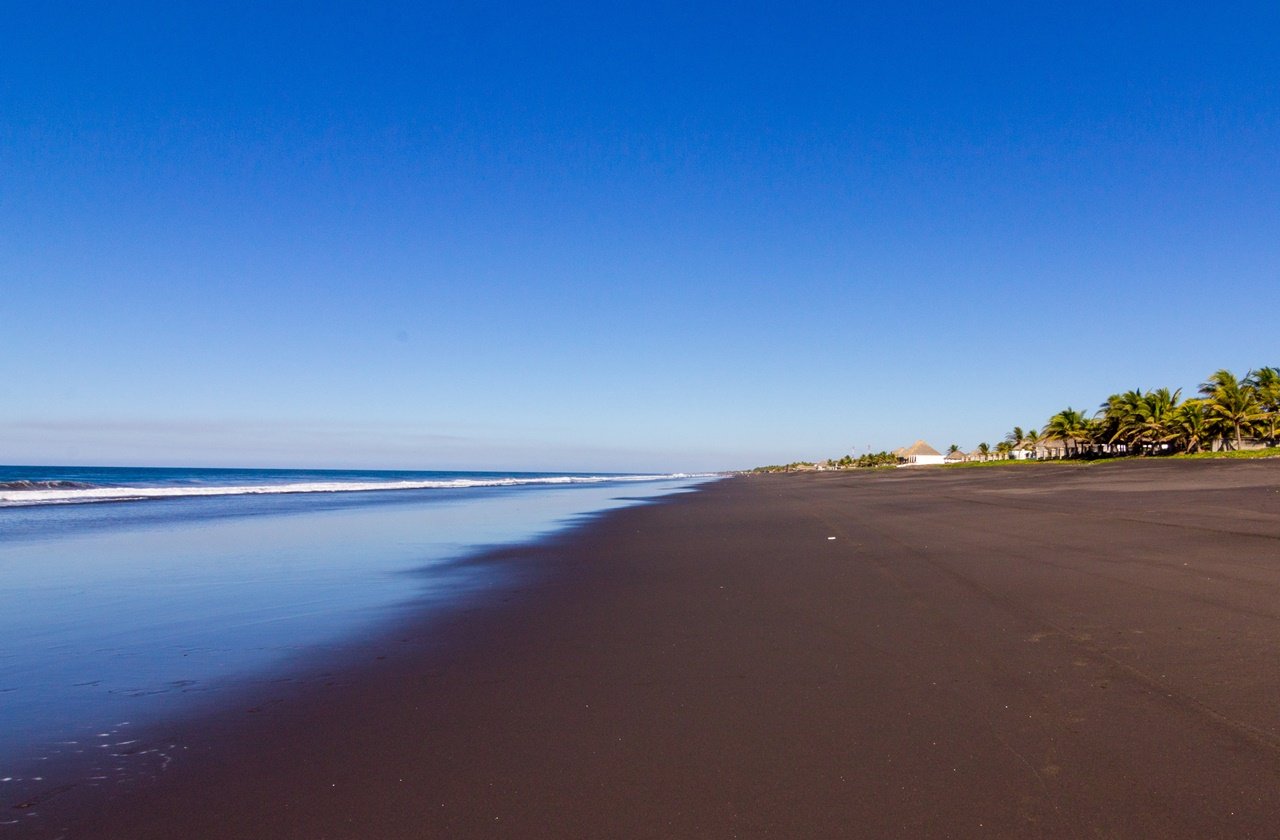 Photo by Csar on Adobe Stock
Before actually going to Monterrico, Guatemala, it's important to know why you're going to the city.
If you want to catch the sea turtle nesting season, plan your trip between June and December since August and September are the peak nesting months. On the other hand, if you just want a relaxing weekend by the beach, you can visit the town all-year-round since the water temperature is pleasant all throughout the year.
From March to May, the overall temperature is warm and humid, which is ideal for traveling. The summer months are also not as busy, so the town may not be as crowded. June to August are generally the busiest months so although the weather is at its best, lodging is most expensive during this season. In case you plan on traveling within this window, be sure to book your hotel in advance. The rainy season for Monterrico falls between the months of September to November, so although lodging is cheaper, the weather may not be ideal for traveling. For warm weather travelers, December to February are the ideal months to visit the city. This is also the low tourist season, so there are relatively fewer crowds and cheaper prices for lodging.
Where to Stay in Monterrico
Budget Accommodation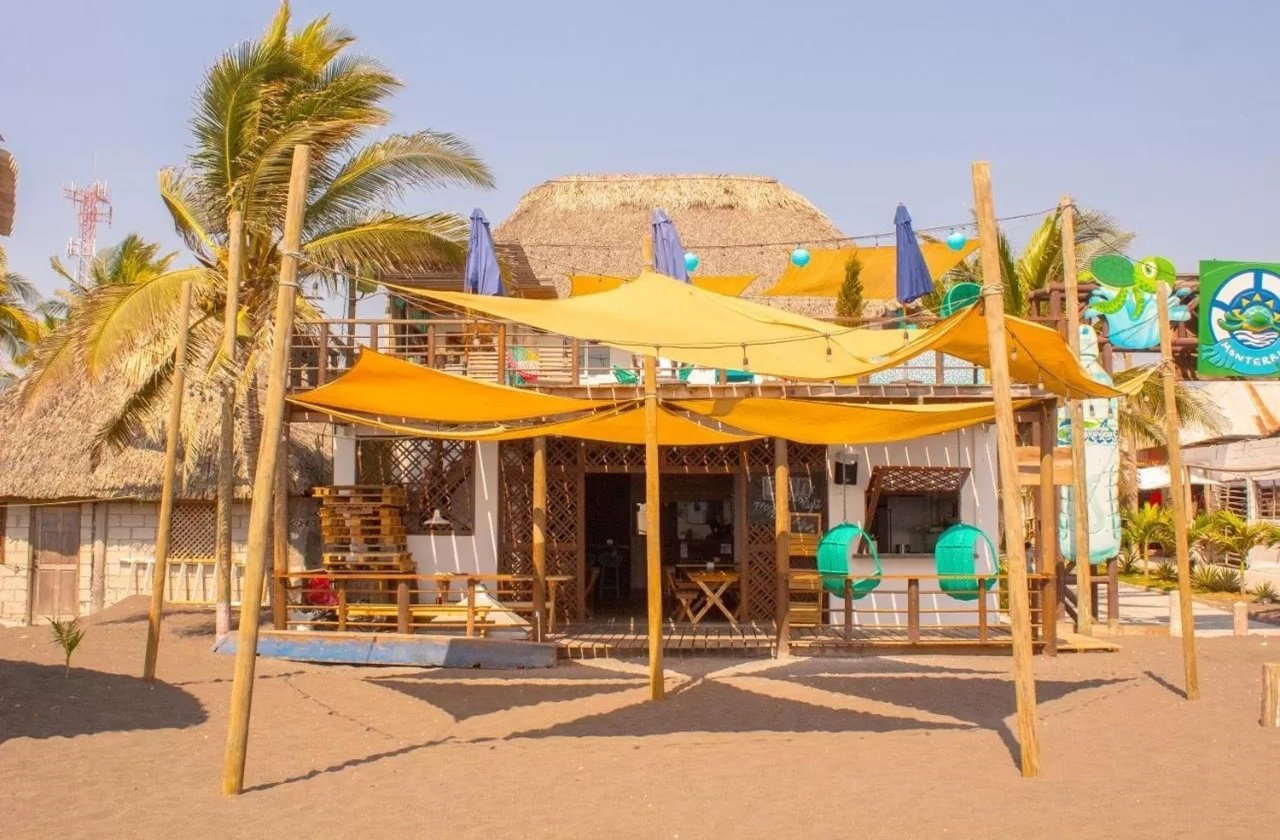 Photo from Black Sand Beachhouse Booking.com Page
Black Sand Beachhouse
Address: Calle de los Hoteles 1, Monterrico 06024, Guatemala
Price: Starts at 17 USD per night
The Black Sand Beachhouse is a charming beachfront accommodation in the town center. It offers free WiFi, a beautiful view of the beach as well as a bar and restaurant. For penny-pinching travelers, they can stay in the mixed-type dormitory room complete with air conditioning, a private bathroom, and individual curtains for privacy. Travelers can also stay in a double room with magnificent views of the sea. With nightly rates starting at 17 USD per night, the Black Sand Beachhouse is the best choice for affordable accommodation. Families can also request an appropriate family room as long as the request has been made in advance.
Hotel El Delfin
Address: Calle de los Hoteles, 01010 Monterrico, Guatemala
Price: Starts at 20 USD per night
Hotel El Delfin is another popular choice among backpackers traveling to Monterrico, Guatemala, thanks to its reasonably priced rooms and excellent location. There are different room options available: dormitory rooms, twin rooms, and deluxe rooms. However, there is no air conditioning and fans are available instead. Aside from the in-house restaurant, you can also find other cheap restaurants and eateries nearby. Catch the sunset from one of the hammocks or at the pool as you play volleyball. The hotel staff speaks English and Spanish so you won't have to worry about the language barrier.
Hotel Mi Paraíso Monterrico
Address: Calle Principal de Monterrico a 50 mt de la Playa, 03100 Monterrico, Guatemala
Price: Starts at 60 USD per night
Hotel Mi Paraíso Monterrico is a three-star hotel situated near the beach. It features an outdoor garden and a pool sheltered amongst palm trees. In addition, all rooms come with air conditioning, private bathrooms, and a convenient wake-up service. Hotel Mi Paraíso also offers a children's playground, perfect if you're traveling with kids. For families or large groups, you can choose their Deluxe Family Room. In case you need extra cash, you can easily convert your dollars or euros for quetzal at the on-site currency exchange. You also won't have to worry about parking since the hotel offers free private parking (without advance reservation).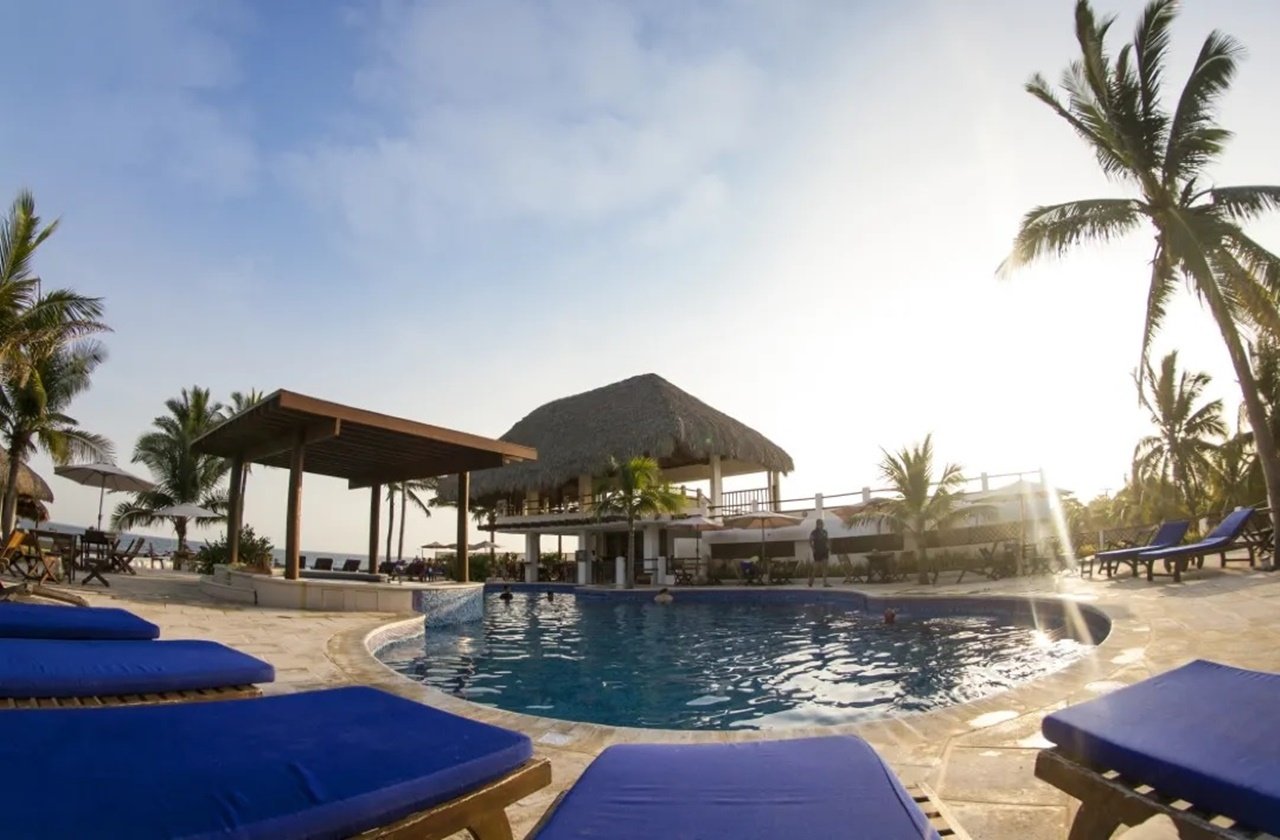 Photo from Dos Mundos Pacific Resort Trip.com Page
Dos Mundos Pacific Resort
Address: Aldea de la Corvina, Chiquimulilla , Santa, Monterrico 60111, 60111, Guatemala
Price: Starts at 95 USD per night
For more exclusive accommodation, choose Dos Mundos Pacific Resort. The hotel boasts a private beach with pools for adults and children. All rooms are spacious with a flat-screen TV complete with air conditioning, free toiletries, and fresh linen. Luggage storage and laundry facilities are also available if ever you'll be staying longer in town. If you need help in organizing your itinerary or activities, the friendly staff can gladly help you out. Near the property, you can do fishing and hiking. You can also arrange tours to go to the Tortugario Monterrico, a short eight-minute walk from the hotel. Biotopo Monterrico-Hawaii, one of the country's national parks, is also a five-minute drive away.
Isla Parlama Boutique Hotel
Address: Km. 153.5 Aldea La Curvina, Monterrico, El Hawaii, 06024, Santa Rosa, Guatemala
Price: Starts at 129 USD per night
Isla Parlama Boutique Hotel is another luxury accommodation, offering the best views of the famous beach in Monterrico, Guatemala. The boutique hotel is surrounded by tall palm trees and plants, giving you that familiar tropical vibe. Head up to the rooftop or at the balcony in select rooms to watch the gorgeous sunset in Monterrico. As for its rooms, expect free WiFi access, designated sitting areas, and flatscreen TVs with cable channels. You can request hair dryers or daily housekeeping to assure that you return to a spotless room after a day out. Isla Parlama Boutique Hotel is also a wheelchair-friendly accommodation, so if you're traveling with senior citizens or those with limited mobility, this hotel is for you.
Hotel Cayman Suites
Address: Kilómetro 10.5 Carretera a Monterrico Aldea el Gariton, 06026 Monterrico, Guatemala
Price: Starts at 210 USD per night
Located in the heart of Monterrico, Hotel Cayman Suites offers clean rooms, exceptional service, and friendly staff. All 20 rooms have air conditioning, a flat-screen TV with cable channels, and a private bathroom. The 24-hour front desk is also readily available for any last-minute requests and inquiries. Aside from offering breakfast, lunch, dinner, and room service, you can also request a sunset picnic or a dinner picnic for small celebrations. For spontaneous travelers without a concrete itinerary, Hotel Cayman Suites also offers guided tours to the mangrove estuary. Free private parking is also available on-site for travelers arriving at Monterrico by car.
What You Need to Know Before Traveling to Monterrico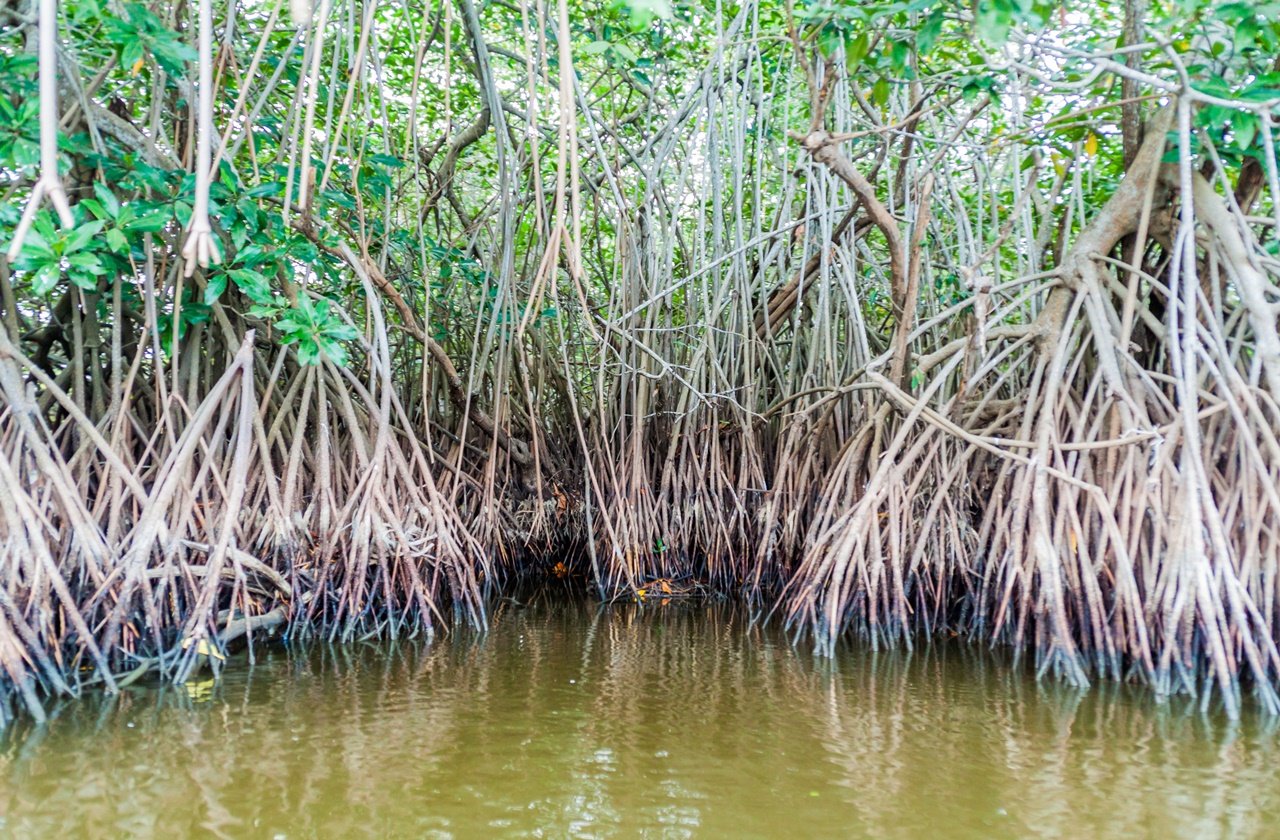 Photo by Matyas Rehak Adobe Stock
Monterrico is a relatively laid-back and slow beach destination, so don't expect too much of its local ambiance especially during the weekday.
Plan your trip to Monterrico, Guatemala, on a weekday. Locals and Guatemalans usually flock to the area on weekends, which completely changes the scenery and atmosphere. If you don't mind lounging by a crowded beach, you can also choose to travel on a weekend.
There is only one ATM machine at the Banrural Bank. However, they may be instances when the machine runs out of cash and it normally takes days for it to be available for service.
Currency exchange services are available in some accommodations, but the exchange rate isn't that good. Make sure to bring the cash you need for your stay beforehand and convert your currency to the local currency in the airport or at Guatemala City.
Most hotels accept credit cards, but there is a 5% surcharge. You might also need to inform your bank that you'll be using your card overseas.
If you'll rent a car via a car rental company, prepare all the necessary documents. Public transportation is limited so you need to bring the proper requirements to guarantee your car rental request will be approved.
The black volcanic sand on beaches can get uncomfortably hot at noon. Make sure to bring slippers or water shoes and always wear sunscreen to avoid sun damage to the skin.
Things to Do in Monterrico, Guatemala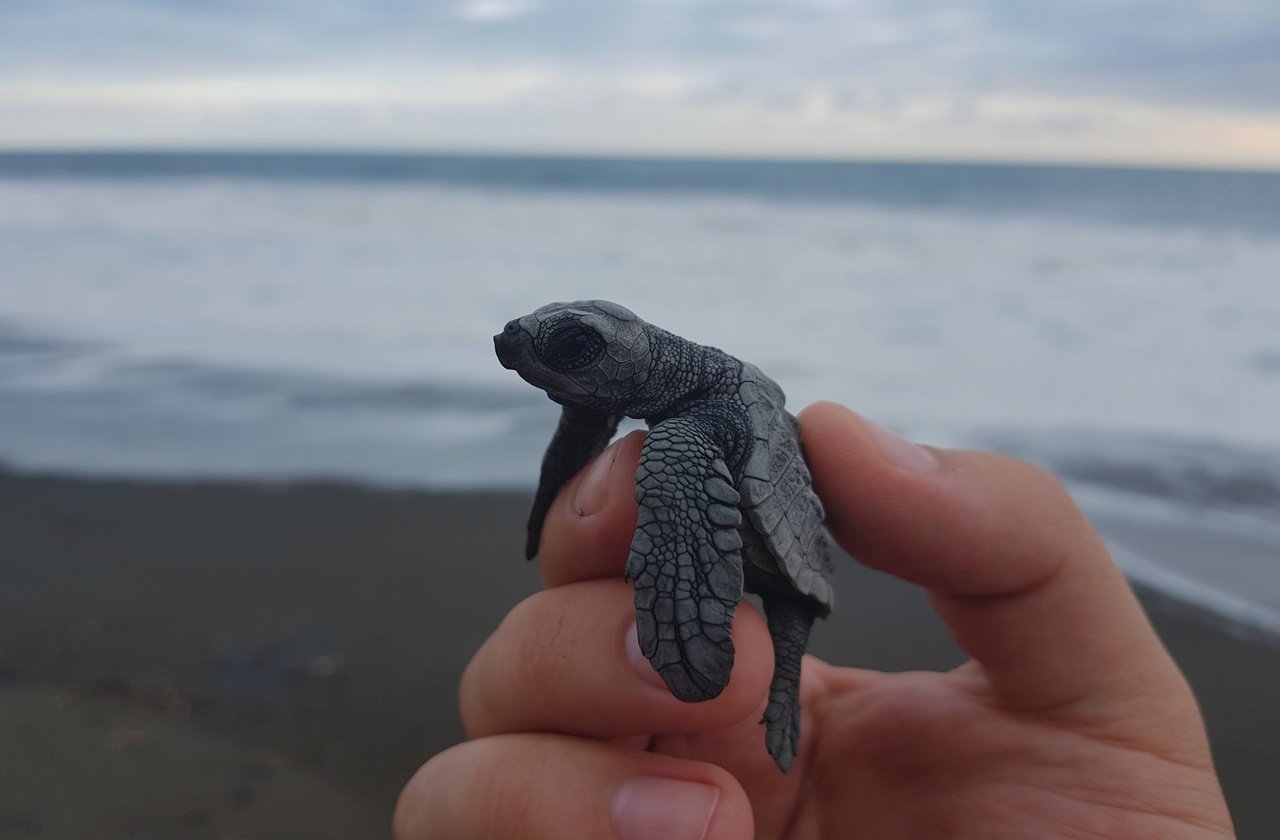 Photo by jordi comas/EyeEm on Adobe Stock
Explore the Mangrove Estuary
Mangrove swamps and forests are an important ecosystem especially for coastal towns like Monterrico, Guatemala. Not only do they provide the first line of defense during storm surges, but they also help maintain the quality of water. These swamps also provide habitat for several animal species. As such, exploring mangrove swamps is one of the best things to do here. You can hire a local guide in town or have your hotel arrange a tour for you. In the morning, hop on a boat and catch the sunrise as you see the thick swamps of mangroves. On your tour, learn more about the importance of these ecosystems not just for the animals, but also for the townspeople. Keep your eyes open and watch out for a few animals or flocks of birds overhead!
Lounge by the Beach
Of course, when you're in a quiet seaside town, it's a must to take a dip in the water! If you're not much into swimming, you can always relax by the shore. Bring out your beach umbrella, a good book, and listen to the sound of the waves crashing. Unlike most beaches along the Pacific Coast, the beach in Monterrico is less crowded, and the waves are bigger. For some hotels, you can enjoy the privilege of having a private beach. As much as the beach is good for swimming, this isn't the best destination for surfing. If you plan to surf, you can head to El Paredon, less than two hours away from Monterrico.
Volunteer at Tortugario Monterrico
The Tortugario Monterrico Guatemala is run by San Carlos University Center for Conservation Studies (CECON) and serves as a nesting site for sea turtles. Other endangered species also seek refuge at the wildlife sanctuary, including caimans, crocodiles, and iguanas. The sanctuary also runs a small hatchery along the beach where they collect and rebury the eggs so they can hatch safely. During the peak turtle hatching season, they will open slots for Spanish-speaking volunteers to help with daily activities. If you know conversational Spanish and have some extra time on your hands, volunteering at Tortugario Monterrico is one of the best ways to spend time in town.
See the Sea Turtles
If your trip to Monterrico is between August to December, don't miss the highly anticipated sea turtle season! During these months, workers, locals, and volunteers release newborn sea turtles to the sea so they can grow up comfortably. This event happens before sunset at around 5:50 PM. For a donation of 10 Q, you can release a baby turtle out to the sea. The money collected goes directly to the wildlife sanctuaries involved so you know your donation is in good hands. The laying and releasing season usually runs from June through March, but August to December is commonly the peak season for this activity.
Safety Tips When Visiting Monterrico, Guatemala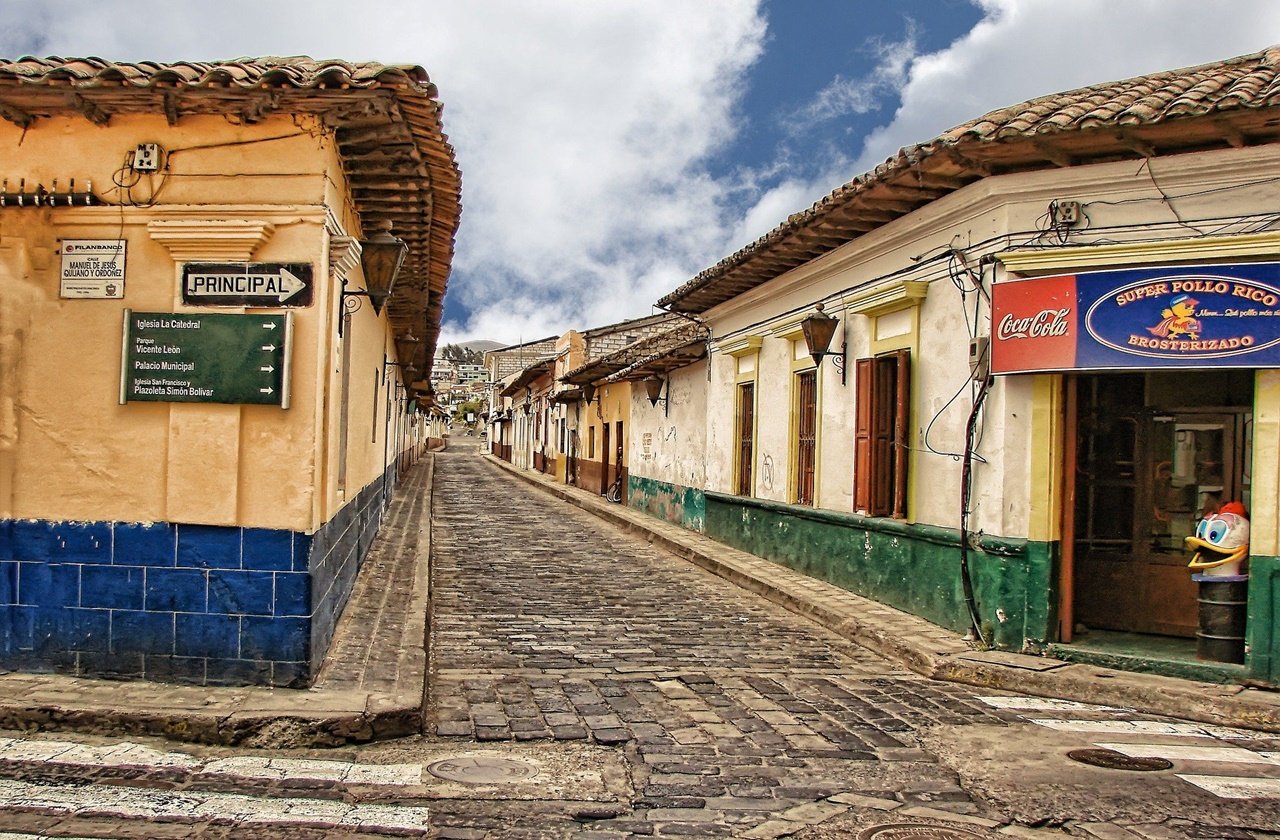 Photo by skylark on Pixabay
Although Monterrico is a small town, local authorities still insist that all travelers exercise safety precautions when traveling. Here are some safety tips to follow when visiting Monterrico.
Never travel alone at night since pickpockets and robbers might be lurking around. If you need to buy something at the last minute or go somewhere, ask someone if they can accompany you.
While the beach is ideal for swimming, take note that the huge waves can cause sudden riptides. When swimming, don't stay too far from the shore and apply the buddy system so you can monitor and at the same time be monitored.
Public transportation in Monterrico, like in Guatemala City, can be unreliable. To avoid untoward incidents in public transport, you can contact and coordinate with an accredited travel agency. Additionally, you can also contact your hotel if they can arrange private transfers for you.
Always keep emergency contacts for easy access. In addition to families and friends, you can also list your hotel's contact number as part of your emergency contacts.
If you need emergency assistance in Guatemala, dial 1500. The number is assigned by the Tourist Assistance Program to help you in case of emergencies and other unexpected events. The number has a bilingual operator and can connectt you with the police, fire department, or ambulance, depending on the situation.
Like in any country, never leave your belongings unattended. As much as possible, only carry with you the essentials when going out. Most hotels offer safe-deposit boxes where you can keep other valuable items.
Final Thoughts
Apart from its heritage sites and colonial towns, Guatemala also has a number of great beaches along the Pacific coast. Monterrico is perhaps the best beach town you can find in Guatemala, thanks to its black sand beach. It is also a popular destination among locals because of its easy-going ambiance in contrast to other seaside destinations. There are also other fun activities you can do in this town, like releasing a turtle hatchling or volunteering at the local wildlife sanctuary. The Guatemalan town also has a rich mangrove forest that serves as a habitat for animals and a defense against flooding.
If you want to go somewhere less crowded, have a chat with the locals and catch breathtaking sunsets in Monterrico, Guatemala.