Is Guatemala Safe? Things You MUST Know Before Traveling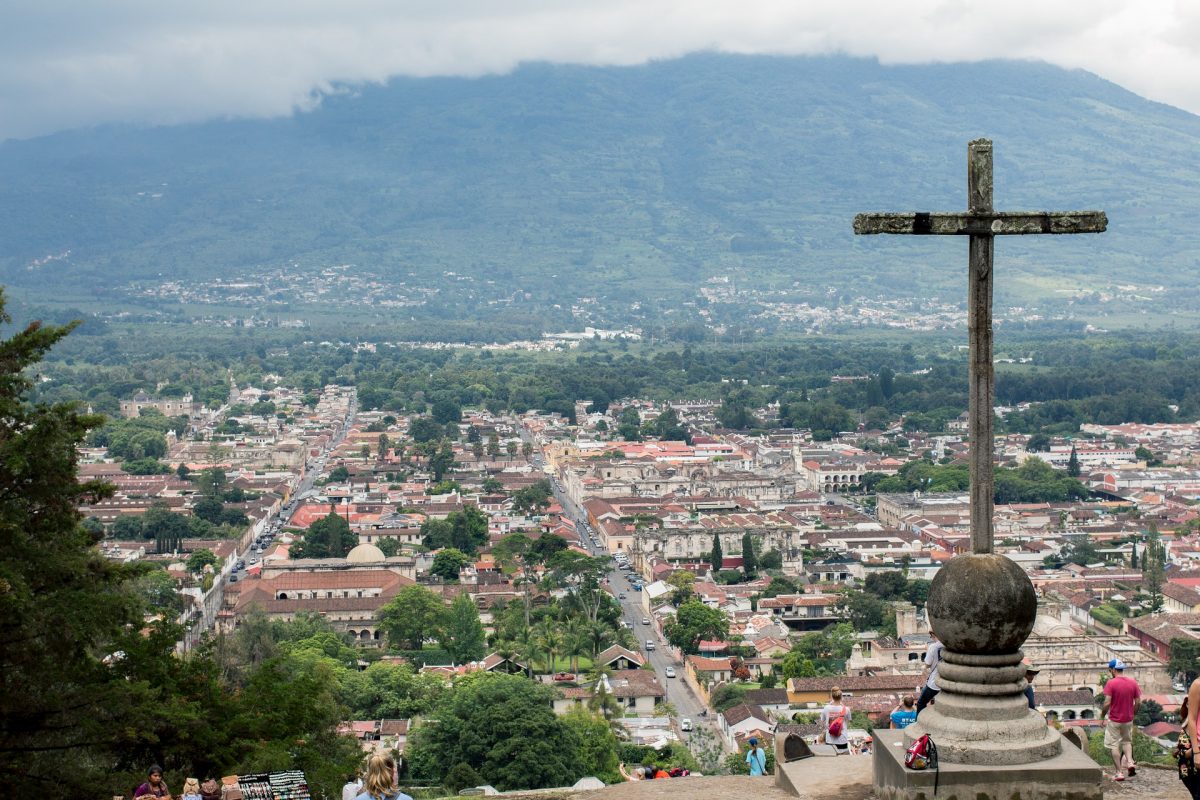 Although underrated, Guatemala is still one of the most beautiful places tourists can visit in Latin America. It's home to many heritage sites and natural wonders that many globetrotters long to see. But safety comes first in planning every trip, so before you fly off to this interesting country, stop for a minute and ask the question: is Guatemala safe?
Why You Should Visit Guatemala
Apart from people asking, "is Guatemala safe?" many who are unfamiliar with the country would also wonder why this place is worth visiting. Well, you can find a brief summary of the answer here.
If you want to experience a different culture and get a glimpse of days past, Guatemala should be one of the many countries on your bucket list. Despite being one of the lesser-traveled countries in the Americas, Guatemala has a rich past, colorful culture, and beautiful natural wonders that can leave any tourist in awe.
A Lot Of Heritage Sites To Explore
The place where Guatemala stands today is part of a large area in the continent where the Mayan Civilization flourished. Because of this, the country is home to more than 1,500 sites where Mayan ruins can be found and visited by tourists around the world.
Of those 1,500 sites, the ruins of the Mayan city called Tikal might be the most famous one. Within these ruins, you can find five towering temples among about 3000 smaller structures that serve as remnants of this once bustling Mayan settlement. It's also located within a national park and is surrounded by a thick jungle, all the more adding to how impressive the site is.
Apart from the Mayan ruins, the small, colonial city of Antigua is another heritage site popular among tourists. It provides a glimpse of the country's history as a colony in the past. It's also a great way to learn about Guatemala's colorful culture.
Outdoor Activities Are Seemingly Limitless
Apart from the interesting Mayan ruins, Guatemala also boasts having beautiful natural wonders and diverse flora and fauna. So, many tourist activities include taking in these awesome sights by hiking.
While in Guatemala, there are many waterscapes you can find. Many of them are lakes, such as the famous Lake Atitlan. What's great about Lake Atitlan is, first, its location, as the lace sits right in between three stunning volcanos. Additionally, it's surrounded by different towns where you can experience the local culture, each having a twist that's unique to them.
Apart from lakes and waterfalls, Guatemala is also home to some fiery natural wonders. About 37 towering and small volcanos are scattered throughout the country, with many of them being active. While these active volcanos are fiery and violent during eruptions, many tourists love hiking on trails found in these landforms. Some of the more famous volcanoes in the country include Pacaya and Acatenago.
Guatemala Facts: The Basics
Where Is Guatemala?
Formally known as the Republic of Guatemala, the country is located in Central America. The country shares land borders with the countries of Mexico (north and west), Belize (northeast), Honduras (east), and El Salvador (southeast). It's also bordered by the Caribbean Sea to the north and the Pacific Ocean down to the south.
Other Basic Facts About Guatemala
The country of Guatemala has an area that reaches almost 109,000 square kilometers. Additionally, it's divided into eight development regions and 22 departments. With the population reaching 17.58 million in 2019, it currently stands as the country with the biggest population in Central America.
When it comes to language, Guatemala takes pride in being diverse. Similar to many other Latin American countries near it, the main spoken language of Guatemala is Spanish. But the country is also home to speakers of around 21 different Mayan languages, two indigenous languages
Is Guatemala Safe? What Travel Advisory Boards Say
Recent travel advisories from a good number of countries push tourists and travelers to exercise increased caution when visiting the country of Guatemala. Of course, these advisories are all within reason. There are many risks to look out for when visiting some places in Guatemala. And to stay safe while enjoying the better things of the country, you must know the common risks you might be facing.
The Types Of Crimes And Scams In Guatemala
The Guatemala crime rate is high, and it's one of the countries with the highest crime rate in all of Latin America. The most common types of crime that may affect travelers include robberies, carnapping, kidnapping, and petty theft. Travelers are targeted by criminals in the country usually for their perceived wealth, and these crimes can happen both in the city and along hiking trails.
Pickpocketing, bag slashing, purse snatching and other forms of petty theft usually occur in crowded tourist havens. This means extreme caution while out in the streets of the city or even in volcano hiking trails must be observed. Usually, some of these scams involve a form of distraction while accomplices rob tourists of their valuables. So, it's best to always stay alert while out and about.
Distractions – Watch out for anyone on the streets spraying or spilling different kinds of staining or sticky liquids onto your clothes. Usually, one of their accomplices will pretend to help you get it out, effectively distracting you from whatever is going on in your surroundings. While you're distracted, another accomplice may get to your bag or pocket and rob you of your valuables. Other forms of distraction may include dropping coins and someone pretending that they need assistance.
Strangers Asking For Money – In crowded areas, there are strangers who might approach you, asking for some money. Some of these people might be pretending to be someone else, such as a fake priest asking for some charity money or a man asking for money to pay off his wife's nonexistent medical bills. While giving to charity is an act that's looked up to, make sure to not fall for these schemes while in Guatemala.
Card Skimming – Another common scam to look out for when going to Guatemala is card skimming. Card Skimming involves an altered public ATM machine that lets criminals steal your card data and use it without your knowledge. The best way to steer clear of this scam is to avoid using any public ATMs to withdraw money.
4.
Police Harassment On Border Areas
Unfortunately, all of Guatemala's border areas are not safe, although you're in less risk if you cross via the official crossings. Armed attacks can occur in these border areas, mostly as a product of drug-related crime. Apart from that, criminals posing as police officers can also be found near the border, where they harass and extort valuables from unsuspecting tourists.
5.
Political Tension and Demonstrations
In recent years, political tension in Guatemala has posed a risk among tourists visiting the country. Many demonstrations in different Guatemala cities and provinces have taken place in the past few years. They can still take place in the near future. So, avoid any areas with political demonstrations ongoing. The same reminder goes for even ones that are declared to be "peaceful". At any time, something might happen that can make the protest a violent one. So, it's best to steer clear of any such gatherings at all times.
Transportation is something integral to travel, and you also need it to visit different places in Guatemala. However, there are some transportation types in the country that are not that safe and reliable.
As much as possible, avoid riding the local public buses that you may see a lot of in the country. These are called "Chicken Busses," which are essentially repurposed school buses from the United States of America. Most of these busses are unreliable, as they're old and aren't maintained that well. It also tends to become overloaded, with most busses being piloted by reckless drivers.
Also, exercise caution when trying to hail a taxi. While many taxi drivers and companies are reliable, a good number also tend to scam tourists for their money. Some are also involved in worse crimes. If you can, only trust taxis you can book through the airport or your hotel and make sure that they're deemed safe.
Risky Regions For Tourists
Is Guatemala Safe? While not all of Guatemala is extremely unsafe, some are just more safe than others. Travel boards from different countries ask travelers to observe extreme caution while traveling to or reconsider traveling all together to the following areas in Guatemala for safety reasons.
Guatemala Department
One of the areas in Guatemala where you should exercise extreme caution when visiting is the Guatemala Department. It's located at the center of the country, and it's where the Guatemala capital is located. Guatemala's international airport is also located here, and despite this fact, a reminder for its risk level is still in place. Robberies, violent street crime, and gang activity are rampant in this location. Additionally, security personnel and local authorities here do not have enough resources to fight his.
Tourists are also reminded to steer clear of hailing taxis from the streets of Guatemala City. Highways and roads within the department should also be avoided as much as possible. Additionally, tourists should also avoid zones 5, 6, 7, 12, 13, 17, 18, 19, 21, and 24 of the city since these areas seem to be prone to more crime.
Escuintla Department
Located in the southernmost region of the country, bordering the Pacific Ocean, the Escuintla Department is another location where travelers are asked to always be vigilant in or to overall reconsider going. Like many departments on this list, this place should be avoided due to the high crime rate this region has. Armed robberies and violent crimes — some of which are gang-related — are common here. So, exercise a high level of caution while within the area.
Chiquimula Department
Another department in many travel advisory boards' crime hotspot list is the Chiquimula Department. This region is located in the northeastern area of the country. Here, tourists are also asked to be careful as heinous crimes can happen. Major roads and highways in the area are also deemed unsafe.
Quetzaltenango Department
A popular tourist destination located in the western highlands are oaf Guatemala is the Quetzaltenango Department. Within its regional borders, tourists can visit many historical sites and thermal bath establishments. However, it's also a place where travelers need to observe increased caution when visiting.
Since it's a popular tourist destination, a lot of crime can happen in this Guatemalan department. If you're visiting, you need to remain vigilant and watch out for any petty crimes that can occur. Violent street crimes and gang-related violence can also happen here.
Izabal Department
Another one of the 22 Guatemalan departments in many travel advisory boards' list of places to avoid is the Izabal Department. Like all regions in this list, this northeastern Guatemalan department is a hotspot for many different types of crimes, which can range from petty theft to violent armed assault. If you don't have an important place to visit in this area, it's best to avoid it altogether on your trip to the country.
Peten Department
Despite having one of the most popular tourist destination and heritage sites housed in this region, Peten Department remains to be one of the Guatemalan departments that have a high crime rate. Since it's a popular tourist destination, scams and street theft are common. More heinous crimes can also take place in the area.
If you're trying to visit the ruins of the Pre-Colombian Mayan City of Tikal, which is located in the region, take the safest route if possible. Instead of coming to Peten via public land transportation on major roads and highways around the region, tourists should fly directly to the Flores Airport, if they are able to.
Is Guatemala Safe To Travel To Despite Risks?
One thing to remember about travel advisories is that they always take the side of caution. And they do so, with good reason: they want tourists to be safe at all times. That's why many travel advisories to places like Guatemala sound frightening.
However, while these warnings can sometimes be intimidating and scary, it doesn't erase the fact that you can still travel to Guatemala safely. Cases of crime don't happen to the majority of people, but it's still a must to take note of the dangers of visiting this country.
By knowing all the possibilities, you can expect them or do everything to make sure you lessen your chances of encountering such possibilities. It doesn't take much to make necessary precautions, but when you do so, you can ensure that your beautiful Guatemala vacation will remain something memorable in a positive way.
Safety Tips For Tourists Visiting Guatemala
The key to a memorable and wonderful Guatemalan vacation is safety. To make sure your trip goes hitch-free, make sure to observe the following tips as soon as you enter the country.
1.
Always Plan Out Your Trips
Before going to Guatemala, you need to map out the itinerary of your adventure in the country. By doing so, you'll be able to coordinate with establishments in your destination beforehand to make sure every activity is safe and away from danger.
When you do plan your trips, however, always give due diligence and do some research beforehand. Not only will this help you find the most wonderful activities and establishments in the area, but it will also help in making sure you're safe during the duration of your trip.
One of the best travel safety tips anyone can give you when you're heading to Guatemala is to never roam around the streets at night. The best place to be in at night when you're in Guatemala is your hotel room. During night time, lights are low and it's hard to move around. It's also hard to see the people around you. Pickpocketers and robbers might be roaming around the streets. Any tourist roaming around at night becomes easy prey for these criminals, and you do not want to become one.
There is always security in numbers, so never plan on a solo trip when you're in a high-risk country. If you want to visit Guatemala and stay safe, find someone who'll come with you. It's always a good idea to travel with people you know. If you can, find someone you know and trust who loved in Guatemala and have that person accompany your group. Traveling with people you know, especially with some of them having knowledge of the ins and outs of the community, can ensure your safety while you're in the country.
4.
Never Display Signs Of Too Much Wealth
When traveling to a Guatemalan destination, be it inside a major town or city or along a trail on the side of an active volcano, avoid displaying your valuables at all costs. Don't wear jewelry outside and don't bring and display expensive laptops and cameras while out and about. These items are hot on the eyes of robbers who may be around you at a certain given time.
When going to tourist attractions, only take what you need with you. Leave the rest of your valuables locked up in your hotel room's safe. Make sure to get receipts for your items, too, when you leave items in your hotel room safe before you head out.
5.
Only Withdraw From ATMs In Banks
Card skimming in the country remains to be widespread. Many public ATMs out on the streets can be tampered by anyone. Using your ATM card in any tampered machine runs the risk of having your bank details compromised. And in just a few days, you may find that all your savings are gone because of a scam.
It's better to be safe than sorry. So, if you need to withdraw additional cash, it's best to do it using ATMs found inside banks. They're more secure in the sense that they're less likely to be compromised since they're usually within the bank building, with security looking after them.
6.
Use Private Transportation Services To Travel Around
The means of public transport in Guatemala can be unreliable. Most public buses are just repurposed school buses that are old and unmaintained. Taxis you can hail from the streets can also be part of a scam that you don't want to be a victim of.
So, to avoid any run-ins with the bad guys while in public transport, plan your trips and coordinate with an accredited travel agency or with your hotel beforehand. If you're coming from Guatemala airport and going to your hotel, airport transfer shuttles and private shuttles are available for you to rent. As for taxis, those that are hailed by radioing in or those that have business arrangements with your accommodations are more trustworthy to ride.
Like what we mentioned before, travel advisories can be scary at times, making you doubt if Guatemala is safe. However, that doesn't mean everyone is guaranteed to encounter some form of crime while they're in Guatemala. Given the right precautions, traveling here is still somewhat safe.
While in Guatemala, try to relax all while staying vigilant. Believe it or not, that's possible! The more you look paranoid on the streets of many major Guatemala cities, the more you seem like easier prey for the bad guys nearby. After all, if you heed these travel tips, you don't have to worry too much about encountering some form of danger while you're in the country.
8.
Don't Resist A Mugging
While the chances are small, being mugged while you're in Guatemala is still a possibility. When that happens (and we certainly hope that doesn't happen), don't resist it. It may seem counterintuitive, but you have lower chances of getting hurt if you do this. Sometimes, it turns out that the mugger is more nervous than you! Just give them what they're asking for instead of risking your life to keep it. Your life is more valuable than whatever material thing they're trying to get from you.
9.
Keep Emergency Contacts On Hand
When traveling to a different country, it's a good travel habit to have important travel contacts available on hand. It doesn't matter if its a country with higher risk like Guatemala or a much safer country in another continent, you must follow this travel tip.
In a place where you most likely don't have any friends or acquaintances, knowing how to contact officials who can help you definitely puts your mind at ease. So jot them down on a piece of paper or record them on your phone before your departure date.
If you're traveling to Guatemala, you can dial 1500. It's a phone service set up via the Tourist Assistance Program of INGUAT. By dialing the said number while in the country, you can either ask for assistance or set up a police escort.
Stay Safe For Fun Travels
If you've finished reading this article, we assume that you're also searching for answers to the question, "is Guatemala safe?" And doing so is a great and commendable trait of a good traveler. When seeking adventure in Guatemala, safety must be a priority, so research is necessary. However, you don't have to dampen the fun of your trip just because of a worrywart. Guatemala remains to be a great place to explore, and you should do so if you can. Just don't forget to stay vigilant and be aware of your actions while on your vacation.