10 Most Amazing Idaho Ski Resorts You Don't Want To Miss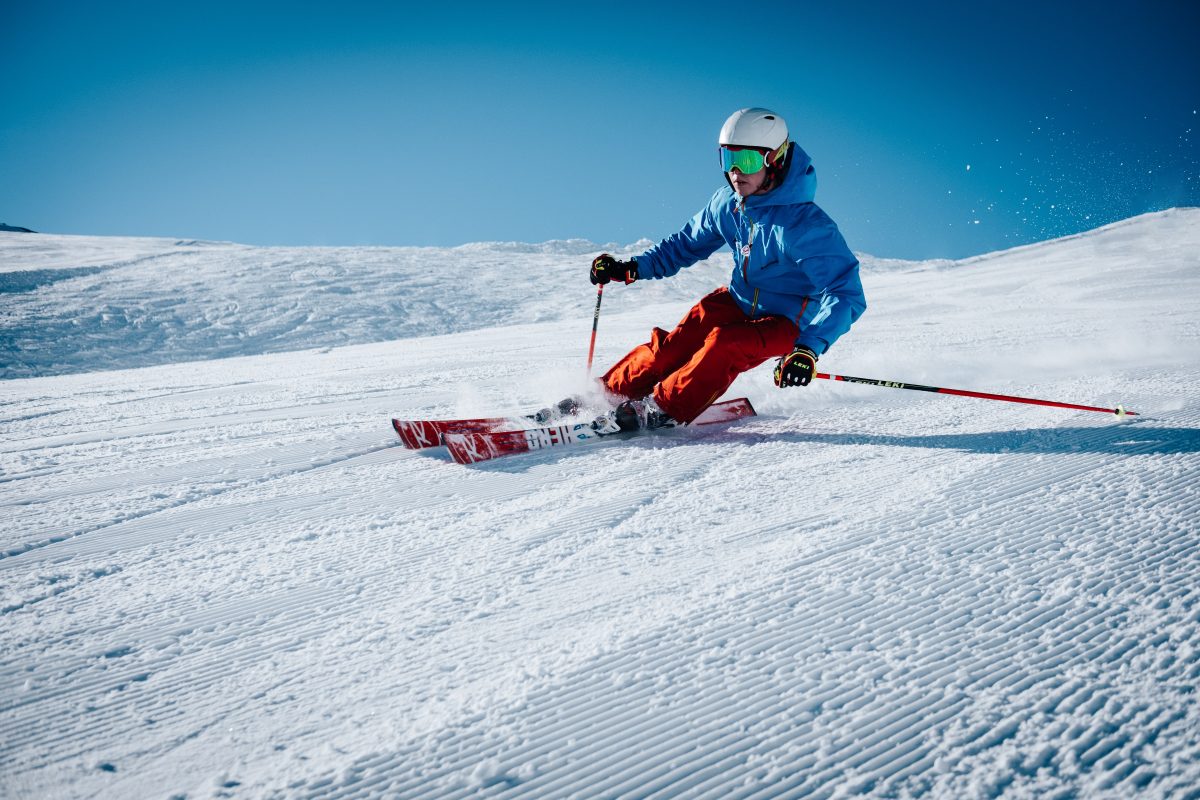 When it comes to US ski resorts, Idaho is hard to beat. Scattered through the peaks of the Sawtooth Mountains and the Lost River Range there are a host of ski resorts and snowboarding parks with something for everyone. Easy to reach from Boise, Spokane, Idaho Falls, and Salt Lake City, this "Gem State" certainly lives up to its name when it comes to breathtaking natural beauty and superb skiing. With an average peak elevation of 7,111 feet, Idaho ski resorts offer 1,750 feet of average vertical drop as well as Hells Canyon, America's deepest gorge, and Shoshone Falls which is taller than Niagara.

One of the best known Idaho ski resorts is Sun Valley. It's a huge destination for skiing and winter sports and it draws many visitors and celebrities to its pristine ski slopes. While Sun Valley was one of the first ski resorts in Idaho, it has certainly not lost its edge. With plenty of luxury accommodation, bars, après ski dining and a host of things to do that don't include strapping on a pair of skis.
Elsewhere, Idaho ski resorts cover all budgets and requirements. Some of the most famous ski resorts in Idaho include Bogus Basin, Brundage Mountain, Silver Mountain, and Schweitzer Mountains. There are smaller family-run ski resorts too, offering a small piste and fewer facilities but with a proportionately lower price tag.
Whether you're looking for glitz and glamour or cozy family-friendly ski resorts, Idaho has something that is just right for you. With a lengthy snow season running from mid-November to early May, Idaho ski resorts are definitely worth a visit.
Check out our Top 9 ski resorts in Idaho and find your perfect match!
Schweitzer Mountain offers a massive ski area covering 2,900 acres with views reaching to Canada. However, the actual village is quite compact making it easy to get around and enjoy the unpretentious amenities. Schweitzer Mountain ski resort is close to Spokane, WA and attracts many local skiers and snowboarders.
One of the big attractions to Schweitzer Mountain is cat skiing. The Selkirk Powder Company operates a snowcat service for skiers who want to be dropped off and ski back to the resort on tons of fresh powdery snow. A guided Day Cat Skiing with Selkirk Powder includes lunch, snacks, and an avalanche beacon. For intermediate to expert skiers looking for the ultimate ski trip, the area also offers Day Heli-skiing trips in the Selkirk Mountains with guides. Thrills are guaranteed!
This Idaho ski resort is ideal for families and anyone looking for a resort that is quiet and relatively inexpensive. While this ski resort is great for beginners, it has suitable ski terrain to suit all levels of ability.
In summer, 40 miles of trails are perfect for hiking, mountain biking, and electric bike tours. There's also disc golf, horseback riding, and huckleberry picking.
2.
Sun Valley Idaho Ski Resort
Located in central Idaho, Sun Valley ski resort has over 2,000 skiable acres and a high number of sunshine hours which gave the area its name. It has the most named runs of any Idaho ski resort with 121 trails served by 18 lifts with a capacity of 29,717 skiers per hour. It is considered one of the top ski resorts in Idaho with wide groomed slopes and awesome scenery. The 9,150-foot summit elevation has a vertical drop of 3,450 feet, the most of any Idaho ski resort. Not surprisingly, snowfall is very consistent, averaging 220 inches each ski season.
The longest ski run at Sun Valley is over three miles. There are plenty of beginner and intermediate trails and just 2% expert two black diamond and 20% advanced ski runs. Visitors can expect a full range of programs from Kid's Clubs to snowboarding tuition and equipment rentals. There's a Terrain Park for snowboarding, cross country skiing trails and heli-skiing. Après ski also includes bars, restaurants, and a cinema.
Sun Valley ski resort in Idaho is where Warren Miller worked as a ski instructor before switching careers, directing over 750 movies; many featuring skiing and snowboarding.

Summer attractions include 30 miles of traffic-free bike paths and even more hiking trails accessible by gondola. There's also championship golf at the Trail Creek and White Clouds golf courses.
3.
Bogus Basin Mountain Area
Bogus Basin Mountains is a top ski resort in southwest Idaho, just 16 miles northeast of Boise. Open in 1942, it is the epitome of Idaho ski resorts when it comes to fun for all ages. Skiers will find 91 named runs – the longest being 1 ½ mile – served by 10 lifts. With an 1800-foot vertical drop, Bogus Basin covers 2,600 acres and has an average 250 inches of snow.
This popular Idaho ski resort has 22% slopes for beginners, 45% for intermediate and 33% one black diamond, which is the most difficult level at Bogus Basin. Snowboarders can enjoy the two terrain parks and free-ride parks along with snowshoeing and tubing.
After a day's skiing, head to one of the three mountain lodges offering local Idaho craft beers and hearty ski food surrounded by spectacular views. One of the big advantages at Bogus Basin is the ski-in, ski-out lodging which means you can be on the slopes early and ski until late.
In summer, Bogus Basin is popular for hiking and mountain biking. The lodges often host barbecues, events, and fundraisers.
Covering 1,920 acres, Brundage Mountain at McCall has something for every skier from powder-perfect glades to groomed trails with a 1,800-foot vertical drop. It's said to have the best powder of all the ski resorts in Idaho with an elevation of 7,640 feet. It also has an average snowfall of 320 inches. Skiers can choose from 46 named runs including 50% for intermediate level. The remainder of the trails are spread across the easier slopes (20%), one black diamond level (28%) and just 2% having the coveted two black diamond status.
Snowboarders have two terrain parks. For the more adventurous, Brundage Mountain offers some of the best cat skiing in any of the Idaho ski resorts. There's also snowshoeing and snowmobile trips. Enjoy slopeside dining and bars or head into downtown McCall for more nightlife. There's an impressive array of amenities including a Kid's Centre and daycare, a Ski and Ride School and Snowcat Adventures.
In summer, visitors to Brundage Mountain can enjoy disc golf, lift-assisted biking, and chairlift ride for scenic hiking back to the resort. There is also a conference center and an event space that hosts live concerts and festivals. So check what's on before you go.
5.
Kelly Canyon Ski Resort
Kelly Canyon, Ryrie is one of the best ski resorts in Idaho for learning to ski and snowboard. It's a family-friendly resort with 1000 feet of vertical drop and 51 named runs ranging from easy (35%) to one black diamond (20%). Spread over 640 acres, it has a peak elevation of 6,600 feet and some steep runs.

There are three terrain parks with rails, equipment rentals and tuition for all ages and abilities. One of the surprises offered at Kelly Canyon is night skiing – a unique experience for more experienced skiers looking for an added thrill.
In summer, Kelly Canyon makes a great base for visiting Idaho Falls, 26 miles away. Home of the Museum of Idaho, Colonial Theatre and Japanese Gardens the city also offers bike trails and river walks beside the Snake River.
6.
Grand Targhee Ski Resort, Idaho
Grand Targhee has an impressive 500 inches of snowfall making it one of the top Idaho ski resorts with a long season starting in October. Just a short drive from Driggs, it is on the west side of the Grand Teton Mountains. It offers diverse terrain and stunning mountain scenery.
Visitors to Grand Targhee come for the exceptional snowfall and they certainly appreciate the choice of après ski dining and entertainment, including family-friendly fun. On the ski slopes, this Idaho ski resort covers over 2,600 acres and boasts a vertical drop of 2,270 feet. An impressive 92 named runs served by 5 lifts provide plenty of choices for skiers. Snowboarders also have their own thrills in two terrain parks. The ski runs tend towards intermediate (70%) and one and two diamond runs with just a few easy beginner trails.
Slopeside accommodation and a good choice of dining and bars keep the resort lively until late. In summer, you can look forward to music festivals, disc golf, rock climbing, and world-class mountain biking. You can also go horse riding and hiking in Teton Valley, Yellowstone, and Grand Teton National Parks. Nearby Idaho Falls is a thriving city with many museums and cultural attractions.
Similar to Grand Targhee, Pomerelle near Albion, Idaho has the most snowfall per annum. It has an average of 500 inches expected each season. However, it is a much smaller Idaho ski resort covering just 500 acres and boasting 24 named runs. Set in the Sawtooth Mountains at an elevation of 9,000 feet, this off-the-beaten-path ski resort in Idaho's scenic mountains has 1000 feet of vertical drop providing plenty of challenges.

Slopes tend to favor beginners (40%) and a further 40% ranked intermediate. There are two terrain parks and the usual array of ski tuition, equipment rentals and affordable lodgings. The Slopeside Grille combines spectacular dining with amazing views. After dark, hit the slopes again with night skiing.
Additionally, visitors to Pomerelle will appreciate the peace and seclusion of this Idaho ski resort while being within easy reach of Burlington and Albion for shopping and dining. When the snow melts, summer visitors can enjoy chairlift rides, downhill mountain biking, scenic hiking, picnic, and horseshoes. A visit to the Shoshone Falls on the Snake River is a must. Known as the "Niagara of the West" it has a 212-foot drop (longer than Niagara) and accessible from the car park.
8.
Magic Mountain Ski Resort
Close to Twin Falls in south-central Idaho, Magic Mountain ski resort is an excellent choice for expert and advanced skiers and snowboarders. Around half the 11 named trails are suitable for the best and most experienced skiers. Around 25% of the trails are graded two black diamonds (expert) and a further 20% have one black diamond (most difficult). So, the trails require experience and caution. It also offers night skiing.
Covering 120 acres, Magic Mountain ski resort in Idaho has a lofty peak elevation of 7,200 feet and a vertical drop of 740 feet. It is a relatively small ski resort in Idaho, compared to its peers, but it has its own particular charm. Also, it offers ski school tuition, equipment rentals, slopeside restaurants, and a tubing hill. There's a terrain park for boarders and natural rocks and cliffs to add to the challenge. It's great for families with 30% of the trails ranked for beginners.
One of the attractions to Magic Mountain ski resort is the competitive price of skiing with an adult ticket costing $31 for the ski lift, about half the price of the larger and better served ski resorts such as Bogus Basin ($54) and Sun Valley ($86).
Summer visitors to Magic Mountain ski resort in Idaho must visit the Shoshone Falls on the Snake River, 36 miles away. With a 212-foot drop (higher than Niagara) it is one of the largest falls in the USA.
9.
Pebble Creek Ski Resort
With an exhilarating 2,200 feet vertical drop, the Pebble Creek ski area covers over 1,100 acres. It has 54 named runs to thrill the heart of every skier. Close to Pocatello's bars, restaurants, shopping, and nightlife, this vast ski area on Mount Bonneville is part of the Portneuf Mountains. It has a peak elevation of 9,271 feet and has around 225 inches of snowfall each year.
There are also 3 ski lifts with reasonably priced passes providing access to a range of beginner, intermediate and more difficult pistes. In fact, over half the courses are classed as one black diamond (43%) or two black diamonds (10%). Pebble Creek Ski Resort is one of the best Idaho ski resorts for experienced skiers. Two terrain parks and unpatrolled backcountry provide more thrills.
After a day on the slopes, the famous Rock Bottom Saloon is a popular gathering place for food, drinks and socializing. You'll find ski-in, ski-out accommodation at Pebble Creek along with equipment rentals and skiing lessons. The nearest city is Idaho Falls which offers shopping, dining, museums, theatre, and river walks in the summer.
With so much going on, you'll definitely want to visit all these Idaho ski resorts!