Tokyo's Popular Districts: A Comprehensive Guide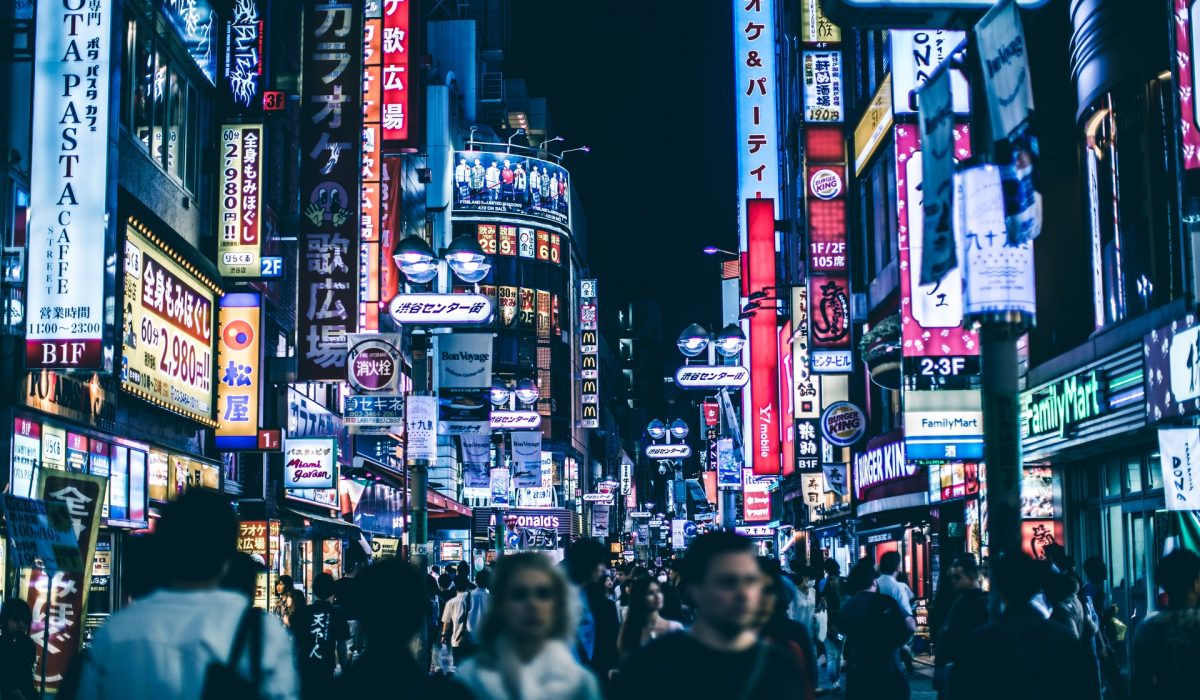 We've all heard about Japan's eventful history, advanced technologies, impressive temples, flavorful cuisine, and colorful pop culture. Indeed, if you're planning a trip to the Land of the Rising Sun, you might be having a hard time deciding which of the amazing cities in Japan should you visit first to maximize your trip. Well, let's start from the capital of Japan. With numerous Tokyo districts, you will never run out of things to do in Tokyo.
Tokyo is divided into 23 wards or municipalities. Each ward has various districts that have a distinct characteristic that will suit your preference. To give you an idea, here's a quick glance of some of the most popular Tokyo districts and their specialties:
Akihabara

Electronic goods, anime collectibles, manga series, and pop culture satisfaction —

perfect for the tech savvy

Asakusa

Ancient Tokyo sceneries and historical trails — perfect for history geeks

Ginza

Designer brands and upscale experience — perfect for luxury shopaholics

Harajuku

Trendy shops and fashion scene — perfect for vibrant youths

Roppongi

Bars and clubs — perfect for party animals

Shibuya

Nightlife and shopping — perfect for first-time tourists who want to experience everything in one place

Shimokitazawa

Retro fashion finds, indie entertainment, and local scene — perfect for people looking for a more laid back area in Tokyo

Shinjuku

Fast-paced business district — perfect place for those who want to learn how office workers balance work and personal life
Popular Tokyo Districts
Akihabara
Akihabara was once a black market for electronic parts during Japan's post-war era. But over the years, the district in Tokyo rose as a legitimate electronic town. Aside from the massive electronic complex like Yodobashi Camera that offers enormous discounts and tax-free products, you will also find 250 smaller stores. From computers, cameras, mobile phones, televisions, and accessories to second-hand electronic goods, you will all find them here. However, some products can only be exclusively used in Japan due to voltage requirements and limited warranties. So, make sure to check with the stores if they offer international models.
Apart from being the epicenter of electronic goods in Tokyo, it's also a hub for otaku culture. Here, you will find numerous hectic arcades and retro video game stores, as well as manga cafes and anime collectible outlets. There are also stores trading limited-edition card games and even various maid-themed cafe!

Where to stay
The Washington Hotel Akihabara is a budget hotel in an excellent location. It's only two minutes away on foot to Yodobashi Camera. The room rate per night starts at around US$112 (JPY11,618). Their standard rooms are around 15 square meters and have double-sized beds. They also have ensuite bathrooms with bathtub and bidet. You can also have a buffet breakfast at Bonsalute Café for around US$19 per adult. They also offer laundry and massage services. In common areas, you can also see ice machines, trouser press, and vending machines selling alcoholic, non-alcoholic drinks, and Video on Demand (VOD) cards.
While for fancier accommodation, you can head to Hotel Ryumeikan Ochanomizu Honten. It is a four-star hotel with traditional Japanese house interiors. The room rate per night starts at around US$653 (JPY67,734). Their standard rooms stretch to more than 60 square meters and it's equipped with a special Larkowl Mattress, which is locally made by Iwata. In the bathroom, you can also bathe in a large Shigaraki pottery bathtub that has a diameter of 110 centimeters.

Where to Dine
Akihabara is known for its themed cafes. A sought-after maid's cafe is the Maiddreamin, which has seven cafes in Akihabara alone. Another one is the oldest maid's cafe, the Cure Maid Cafe which was established in 2001. Apart from these, they also have the Gundam Cafe, which is from the popular Mobile Suit Gundam anime series. In this cafe, enthusiasts will marvel at the characters decorated on its walls, Gundam-themed dishes, as well as a souvenir shop that sells collectibles.
But of course, there are also other traditional restaurants, such as Marugo Tonkatsu for low-fire cooked tonkatsu, and Matsuya for the 130-year old recipe of soba. Meanwhile, if you're looking for a restaurant for big appetites, you can head to Hinoya Curry Akihabara. Forget about your diet because they serve a flavorful plate of curry with tonkatsu and buttered corn. Don't forget to stop by Maltan for craft beers and whiskey to end your night.

How to get there
Many train routes include Akihabara Station. If you're coming from Tokyo Station, you can take either the JR Yamanote Line or JR Keihin-Tohoku Line. The ride from Tokyo Station would only be less than five minutes and only costs US$1.34 (JPY139). But if you're coming during weekdays, you can take the Keihin-Tohoku Line because it directly goes from Tokyo Station to Akihabara, which lessens more your travel time.
Asakusa
From traditional houses, narrow alleys, and Tokyo's oldest temple, Asakusa is one of the Tokyo districts where you'll see the preserved rich Japanese heritage. This a good place to rent a Kimono or ride the Japanese rickshaw because of its seemingly unchanged background.
Tourists also flock to Senso-ji temple. Built-in the 7th century, this is Tokyo's oldest temple. You can easily recognize this because of its massive lanterns hanging from the Kaminarimon gate or thunder gate. If you're coming to Tokyo during May, make sure to attend the largest and sought-after festival, Sanja Matsuri. In this festival, you will see a hundred religious palanquins carrying Shinto deities being paraded on the streets.
After exploring the Senso-ji temple, Asakusa shrine, the five-story Pagoda, and Dempoin Temple, you can exit Hozo Gate and walk towards Nakamise shopping street. It stretches to over 250 meters and is lined with 89 stalls. Most of the things you will see here are traditional snacks and souvenirs like a Japanese folded fan. Another shopping area is the Asakusa Underground Street. You will surely find yourself in awe with this impressive passageway that is a spitting image of underground shops during the Showa Period (1926-1989).
You can also take a Tokyo Water Bus at the Sumida River. Hop on the water buses at the Asakusa Pier and take a 30 to 60-minute idyllic sight-seeing ride to Hinode Pier.
Where to Stay
Just 10 minutes away on foot to Senso-ji temple, you can find Agora Place Tokyo Asakusa. The room rate per night is around US$53 (JPY5,498) including breakfast. Their standard double rooms only stretch to 14 square meters but it is equipped with a double bed and a modern bathroom. They also offer services like coin laundry, taxi arrangements, and short-term luggage storage. You can also find vending machines, an ice machine, and a microwave oven for guest use.
While for more sophisticated accommodation, you can head to Asakusa View Hotel. The room rate per night is around US$257 (JPY26,660) including breakfast. Their Standard Twin City rooms are 26 square meters wide and have a mesmerizing view of Tokyo's skyline. It is equipped with two single beds and a bathroom with a bathtub. In the hotel, you can also find numerous in-house restaurants. They range from a bakery, a Chinese restaurant, traditional Japanese restaurants, a buffet restaurant, grill, and bar.
Where to Dine
Savor one of the delicacies of Japan, the Unagi or freshwater eel. One of the best eel restaurants in Tokyo is the Unagi Komagata Maekawa. It boasts a 200-year-old recipe of eels that are very soft and plump, it will just melt in your mouth. They are popularly known for their dish Kabayaki, which is a boiled eel greased with a special sauce. Their menu ranges from US$38 (JPY3,942) for lunch and US$77 (JPY7,987) for dinner.
Then for dessert, you can head to Umezono. This is a sweets shop that was established in 1854. Aside from the Kakigori or shaved ice, they also have traditional desserts like Anmitsu and Oshiruku. The Anmitsu is made with agar jelly and white translucent jelly topped with fruits, beans, and sometimes ice cream. While Oshiruku is a sweetened porridge made with Azuki Beans and topped with mochi.
Lastly, seal the day in one of the oldest bars in Japan, Kamiya Bar. It is located in its original location when it was built during the Meiji Era in 1880. They are also particularly famous for their Denki Bran, which is exclusively produced by Kamiya Bar.
How to get there
You can access the Asakusa district by taking the Tokyo Water Bus. But various train lines can take you to Asakusa. From Tokyo Station, it will take you around 20 to 30 minutes and around US$3 (JPY310) to get to Asakusa. Take the JR Yamamote Line and get off at Kanda Station. Then, transfer line to Ginza Subway Line and get off at Asakusa.
Ginza
Tokyo's version of Avenue des Champs-Elysées, Ginza district is studded with ritzy designer brands, fancy dining, as well as the most expensive real estate in Japan. From the 17th century to the 19th century, Ginza used to be a silver coin mint where it got its name. But it was only after the 1923 Great Kanto earthquake when it started developing into this extravagant district.
Although there are many department store complexes that you can choose from, make sure to stop by Ginza Wako. It's particularly known for its clock tower that is the symbol of Ginza. Then also drop by Ginza Six which is the newest and the largest shopping district in Ginza. Aside from its diverse stores, they also have a stunning rooftop garden and a theatre in its basement.
Where to Stay
To fully live the lavish life, you can book a room at the five-star Tokyo Peninsula Hotel. The room rate per night is around US$430 (JPY44,593) with breakfast. Stretching to 54 square meters, their Deluxe rooms are equipped with plush beds, a walk-in closet, a spacious bathroom, and a living room. Apart from this, you can also check with the front desk, if you can early check-in at 9 AM and late check-out at 7 PM. Or you could also avail the complimentary chauffeur-driven Mini Cooper S Clubman. They also have an in-house steak house, Chinese restaurant, and an international cuisine restaurant, as well as a spa, fitness center, and an indoor pool.
But if you would like to stay in a more affordable hotel to allocate your money to splurging into luxe items, you can book a room at Tokyu Stay Ginza. The room rate per night is around US$96 (JPY9,956). It's just five minutes away from the major shopping area in Ginza, allowing you to be the first and last person to enter and exit the complex. Their Moderate Double rooms are spacious and are equipped with a washer and dryer. While their Residential Double rooms have a kitchenette for the comfort of the guests.
Where to Dine
Either this is your first meal in Japan or the last, make it more memorable by dining at Beige Alain Ducasse Tokyo. Opened in 2004, this restaurant is a collaboration between French socialite brands, Chanel and Ducasse Paris. They offer a fine dining experience with a fusion of French cuisine with first-class Japanese ingredients. The Beige Alain Ducasse Tokyo's menu is around US$91 (JPY9,500) for a four-course weekday or weekend lunch menu.
But for a more affordable yet authentic Japanese cuisine, you can dine at Ginza Tenkuni. It was established in 1885 and up to now, they are still one of the local favorites. Their menu ranges from around US$18 (JPY1,760) for a Vegetable bowl to around US$35 (JPY3,630) for a Heaven Special Oyster Bowl. But you can score a great deal during lunch with their set meals only at around US$14 (JYP1,500)
How to get there
Ginza district can be accessed by two stations, the Ginza Station and Yurakucho Station. From the Tokyo Station, you can reach Ginza Station through the Marunouchi Line within two minutes for only around US$2 (JPY170). Meanwhile, Yurakucho Station is cheaper at US$1.33 (JPY140) and would also take you just the same time through the JR Yamanote Line.
Harajuku
A hippy Tokyo district, Harajuku is known for its subculture fashion. Here, you will see young people breathing new life into different fashion trends. The streets of Takeshita is dotted with fashion boutiques that sell old and new clothes, as well as fast-food restaurants fitting for teenagers' lifestyles. You will also see fascinating cosplayers that seemed to be straight out of your favorite anime movie.
But Harajuku is not all about teenagers wearing quirky clothes. You can also find the Omotesando Hills, which is a shopping complex with around 100 designer brand stores, upscale restaurants, and pricey apartments.
Moreover, you can also see many tourist destinations around the district. Such as Meiji Jingu which is one of the major shrines in Tokyo. As well as impressive museums like the Ota Memorial Museum of Art and Nezu Museum.
Where to stay
Just two minutes away from Yoyogi Park on foot, you can find Hotel Emit Shibuya. The room rate per night is around US$88 (JPY9,224). It is a cozy hotel that exhibits elegance and minimalism with its Muji-style interior. Their standard rooms are only 13 square meters wide, but they are equipped with comfortable beds and ensuite bathrooms.
While for a more sublime and modern interior, book a room at the Trunk Hotel. It is only less than 15 minutes away from Yoyogi Park on foot or four minutes by car. The room rate per night is around US$461 (JPY48,048). They have an in-house bar decorated with wood, leather, and huge plants which is the Trunk Bar. Also, they have two dining options. One is the Trunk Kitchen which serves an all-day balanced meal, while the other one is the Trunk Kushi. Kushi is a deep-fried food that is placed in a skewer.
Their standard rooms stretch to 20 square meters. It also displays a tinge of traditional Japanese ambiance with modern touches. Apart from its aesthetics, perhaps another thing that would convince you to stay here is the hotel's concept. They are vocal with their advocacy of socializing. Unlike the common notion of mingling for social gratification, here they talk about participating in social activities, such as donations or garbage picking. They also promote environmental ethics, supporting local and diversity.
Where to dine
Exploring this district will never be complete without visiting its quirky cafes like the Kawaii Monster Cafe and Okonomiyaki Sakura Tei. And don't miss out on Harajuku's specialty, crepes.
The Kawaii Monster Cafe is a whimsical cafe that seemed to be a melting pot of visionary minds. In the morning, you will be enticed by its colorful interior and perky dishes that seem like a child's playground. But at night, it turns into a high-class cabaret without losing the elements of Japanese pop culture.
Meanwhile, the Okonomiyaki Sakura Tei is the world's largest Okonomiyaki restaurant and known for its artistically diverse murals. They offer an unlimited lunch course for only US$14 (JPY1,500) that will let you choose the toppings and become your Okonomiyaki chef. Whether you're coming here before or after you embark on exploring the city, for sure your tummy will thank you for it.
After these, head to any of the creperies on Takeshita street. These crepes are usually made in front of you and you get to choose from an array of toppings. But these crepes are not only made for desserts, there are also tuna, pork cutlets, hot dogs, and curry available. One of the oldest creperies is the Marion Crêpes, which has been in business since 1976. Their bestseller is the Ichigo Cheesecake Special. It's a crepe with vanilla ice cream, strawberries, and cheesecake drizzled with some strawberry sauce and topped with whipped cream.
How to get there
You can get to Harajuku Station through the circular JR Yamanote Line. Another near train station is the Meiji-Jingumae Station. It will take you around 30 minutes and US$2 (JYP200) from Tokyo Station to Harajuku Station via JR Yamanote Line. Meanwhile, it will only take you around 20 minutes from Tokyo Station to Meiji-Jingumae Station via Tokyo Metro Chiyoda Line.
Roppongi
Famed as the nightlife district of Tokyo, Roppongi district is brimmed with various themed bars, foreigner-friendly bars, and glitzy nightclubs. From tourists, expats, to locals, Roppongi is a no-brainer go-to place for a thrilling nightlife.
Apart from this, they are also one of the luxurious districts in Tokyo. Here, you will find two of the most recent redevelopment projects in Tokyo, the Roppongi Hills and Tokyo Midtown. These complexes offer spaces for luxurious office and residential slots, world-renowned designer brands, and deluxe dining experiences. But Roppongi Hills allows you to see an impressive and all-encompassing view of Tokyo from the sky deck at Mori's tower. Meanwhile, the Tokyo Midtown has a glittering Starlight Garden.
Likewise, it's also home to Japan's largest art museum, the National Art Center. It was opened in 2007 and since then it doesn't have any permanent collections. Instead, they are providing a platform for more diverse artists through their temporary exhibitions. You can also see contemporary Asian artworks at the bizarre-architectured Mori Art Museum at Roppongi Hills.
Where to stay
Party all-night hassle-free by staying in nearby hotels in the Roppongi district. If you're looking for a low-cost hotel with an excellent location, you can book a room at APA Hotel Roppongi Six. The room rate per night is around US$73 (JPY7,600) with breakfast and it's just less than 10 minutes away from Roppongi Station. Their Double rooms are furnished with a cozy bed and a bathroom with a bathtub. You can also have breakfast in their in-house restaurant that serves an international cuisine buffet or American breakfast.
While, for a more posh accommodation, you can book a room at Grand Hyatt Tokyo. This world-renowned hotel has direct access to Roppongi Hills and is just three minutes away on foot to Roppongi Station. The room rate per night is around US$389 (JPY40,480). In their expansive 42 square meter Standard room, you will be pleased with its elegant interiors. Their rooms are equipped with a premier bed and Balmain bath amenities. They also have a Nespresso machine to make your coffee while appreciating the Tokyo skyline from your windows. Moreover, the hotel has 10 in-house restaurants and bars that will only give you the finest dining experience, as well as a grandiose indoor pool, serene indoor spa, and a dynamic fitness center.
Where to dine
Since it's the nightlife district of Japan, you can find a lot of restaurants and Izakayas or bars at every turn. But one of the most popular international restaurants is the Hard Rock Cafe. Aside from its iconic red neon lights, this cafe in Roppongi is the oldest branch in Japan.
Meanwhile, if you're looking for a fine dining restaurant in Roppongi, you can reserve a table at Sukiyabashi Jiro. If you've watched Jiro Dreams of Sushi, you will recognize this restaurant. This restaurant offers authentic Japanese cuisine that ranges from intricately made sushi to flavorful Shabu Shabu.
But if you're looking for a western-style fine dining restaurant in Roppongi, you can head to the 52nd floor of Mori Tower and you'll find The Moon. They offer French cuisine with premium ingredients found all over Japan.
Lastly, if you're already in the legal drinking age in Japan. You can enjoy some booze at Shot Bar Propaganda. You can choose from an array of options like wine, champagne, beer, whisky, and brandy. Make sure to catch them on their Happy Hours to score great deals.
How to get there
You can get to Roppongi through Roppongi Station and Roppongi-Icchome Station. It will take you 15 minutes to travel from Tokyo Station to Roppongi Station. You will have to transfer lines from Marunouchi to the Hibiya line and it costs around US$2 (JPY170). Meanwhile, if you're going to Roppongi-Itchome Station, it costs the same but will take you about 15 to minutes longer to reach. You will also have to transfer from Yurakucho Station to Nagatachō Station.
Shibuya
Shibuya is the melting pot of all good things in Tokyo. It's usually where young adult travelers spend most of their time in Tokyo because it's packed with diverse shopping complexes, wild nightlife, and legions of restaurants and cafes. No wonder Shibuya is dubbed as the center of youth culture.
Explore the colorful street of Center Gai for the ultimate Tokyo entertainment experience. Lined with fashion boutiques, arcades, nightclubs, restaurants, and bars, Center Gai is the birthplace of youth fashion. You can also visit Shibuya 109, which is a 10-floor complex owned by the magnate Tokyu Group. Or drop by its competing magnate, Seibu's Parco, which is an 11-floor shopping complex.
Another must-visit in Shibuya is the Shibuya Scramble Square. Aside from also being a shopping complex, it also has an open-air deck where you can get a panoramic view of the surrounding districts.
Among these shopping districts, don't forget to take a mandatory photo op at the Shibuya Crossing and the Hachiko Statue.
Where to Stay
Conveniently located a minute away on foot from the Shibuya Station, you will find the Shibuya Tokyu Rei Hotel. The room rate per night is around US$194 (JPY20,200). Their Standard double room offers a modest bed and bathroom. They also have coin-operated laundry machines and an in-house restaurant. The Hush Hush Restaurant has a sophisticated ambiance and they offer Japanese and Western-style buffets and European ala-carte dishes.
Meanwhile, for a more elegant hotel, you can stay at Cerulean Tower Tokyu Hotel. The room rate per night is around US$372 (JPY38,720). You will be welcomed to its exquisite Standard rooms equipped with top-notch furniture for your comfort and luxury. Their rooms are spacious and it has a beautiful view of the Shinjuku Skyline & Yoyogi Park. Apart from these, the hotel also has various amenities and facilities to suit your needs. They don't only have the typical in-house restaurant, indoor pool, gym, and spa. They also have a dental clinic, travel agency, dermatology clinic, flower shop, beauty salon, photo studio, and costume salon. Most of all, they also have a Nursery Room, where a childcare professional can look after your young ones as you relax in the other facilities.
Where to Dine
Shibuya is one of the Tokyo districts that provides an extensive array of dining options in one place. You can find some restaurants that uniquely serve ramen, like Ichiran Ramen, or others that serve sushi through a high-speed mini train, like Sushi Uobei. Whichever you choose, don't leave Tokyo without trying their local Wagyu and Yakiniku. If you're short on time, you can have both in Yakiniku Han no Daidokoro, which is chosen as one of Japan's most popular restaurants.
However, if you're coming to Tokyo to celebrate your anniversary or you just want to be fancy, Shibuya also has many options for you. Joel Robuchon Restaurant is a Michelin-starred restaurant that allows you to savor in its elaborated classic cuisine. It also boasts a monarchical interior in a gorgeous chateau that stands out from its Japanese neighbors.
Aside from these, there are also restaurants for those with shoestring budgets. But don't worry you are not going to eat in a convenience store. Meshiya Tajibei offers healthy and low-calorie meals for only around US$8 (JPY790). Meanwhile, Torikatsu Chicken offers a set meal with tori katsu, ham katsu, and croquette for only around US$6 (JPY650). A good deal right?
Before you head back to your hotel, you can also sip some exceptional cocktails at Bar Ishinohana. This bar is run by the award-winning mixologist Shinobu Ishigaki, so you already know how exceptional your cocktails are going to be.
How to get there
Since Shibuya Station is often hectic, 10 train lines serve this station. From Tokyo Station, it will only take you around 17 to 20 minutes to get to Shibuya Station. It only costs around US$2 (JPY200), but you will have to transfer the line from Marunouchi Line to Ginza Subway Line.
Shimokitazawa
Unlike other districts, Shimokitazawa is more laidback and local. It used to be a farming village, but now it's home to diverse cafes, quiet bookstores, and enormous vintage clothing shops. It's also often described as indie and artsy for the large art community in this district. No wonder it was voted as the coolest neighborhood in the world in Vogue 2014.
Drop by the vintage boutique with an iconic red high heel shoe outside, the Haight & Ashbury, or the New York Joe Exchange, which is a public bath turned second-hand clothes shop. Visiting these places will surely persuade you to finally revamp your wardrobe without breaking the bank. Meanwhile, if you're looking for antique chattels, you can head to Antique Life Jinn II. Don't be confused, however, because Antique Life Jinn sells entirely original and cute items, while Antique Life Jinn II is the one that sells antiques.
While you're here, you can also visit Shimokitazawa Tollywood to watch the masterpiece of s Indie filmmakers. And, of course, for vinyl records lovers, head to Flash Disc Ranch. They have massive collection of records from different genres and eras. Lastly, if you have more time to pass during your visit. You can spend an afternoon sipping coffee at Darwin Room while reading western encyclopedias. Or for a more bizarre experience head to B&B Bookstore. It's pretty much a regular bookstore, but instead of coffee, you will be drinking beer.
Where to Stay
Effortlessly accessible to the Shimokitazawa station, you will find the hippy Shimokita Hostel. Its interior plays between rustic industrial style and neon-colored details. Also, it has limited yet varied types of rooms to suit everyone's preference. Their single pod costs around US$37 (JPY3,800) per night, while their contemporary-designed private rooms costs around US$82 (JPY8,500) per night. Just be reminded that most of their rooms can only be occupied by two people. They also don't allow people below 18 to book a room with them. Lastly, the private rooms don't have their bathrooms.
But if you are coming in a bigger group, you can book a one-bedroom apartment from Illi Shimokitazawa instead. Their apartments are well-designed, spacious, and it's like your home away from home. Their apartment per night costs around US$325 (JPY33,804) for two adults. It is equipped with a bathroom, living room, and a kitchenette complete with a refrigerator, microwave, kettle, and coffee maker. It's basically like your own home in Tokyo!
Where to Dine
In this hippie neighborhood, you will find artsy cafes at every turn. Some of them are the quaint Orange Café, 30-year-old Trois Chambres, and the artistic Blikje button. There is so much more on the list, it's d great place to café-hop. Make sure to plan ahead or else you will be overwhelmed with so many cute cafes almost beside each other.
Wine Cafe Tambourin serves delectable plates partnered with domestic wines. While Asuka Shimkitazawa Branch serves expensive yet authentic Japanese courses. From Sashimi to fried delicacies, you will not regret paying a hefty amount at this restaurant.
You can also find budget-friendly restaurants like Torisoba Soruto wherein you can slurp a warm bowl of noodles for just US$6 (JPY640). Or, Ginza Ishii for some thick noodles that you will dip in a mouthwatering noodle soup. Their menu prices range from US$5 to US$10 (JPY510 to 1,000).
How to get there
You can get to this bohemian district through Odakyu Line and Keio Inokashira Line. It will also take you less than 30 minutes to travel from Tokyo Station to Shimokitazawa Station. It costs around US$3 (JPY330) and you will have to traverse Chiyoda Line and transfer to Odakyu Line.
Shinjuku
Home to the world's busiest railway station, Shinjuku is the business ward in Japan. It welcomes more than two million passengers every day ranging from office workers, students, as well as adult entertainment seekers.
Shinjuku's Skyscraper District is where you will find sky-high and stupendous buildings. From government offices and hotels to shopping complexes and private companies, you will hurt your neck looking up to these buildings. But one building that tourists come by often is the Tōkyō Tochō or the Tokyo Metropolitan Government Building, which is the tallest tower in Tokyo until 2007. It has two towers and stands 243 meters tall. In both towers, you'll find an observation deck that will allow you to see Mount Fuji, Tokyo Sky Tree, Tokyo Tower, and Meiji Shrine on a clear day.
At night, you will see people flocking to the small bars and eateries at Golden Gai or Omoide Yokocho. While some would fangirl to the Korean shops in Shin-Okubo Koreatown, some head to massive shopping complexes like Isetan or Takashimaya.
But if you're looking for some adult entertainment on the deep of the night, you can head to Kabukicho. This is Japan's largest red-light district from love hotels, adult stores, pachinko parlors, and other establishments for adult pleasures. Whatever your preference is, they have it here. But just be cautious since some would try to extort overpriced cover charges to foreigners.
Where to Stay
Located in front of Shinjuku Central Park, The Knot Tokyo Shinjuku is one of the top budget hotels in Shinjuku. The room rate per night is around US$51 (JPY5,300). This hotel mixes traditional Japanese wood design with modern rustic pieces. Their rooms are quite spacious than normal Tokyo hotel rooms. Generally, its rooms are equipped with complete minibar ar and a simple bathroom with a bathtub. They also have an in-house restaurant and bar named Morethan, which offers various dining experiences. Either you're in for casual dining, grill, afternoon tea, lounge, or banquet, you will ha a space in Morethan.
Meanwhile, if you're looking for more ritzy accommodation, you can stay at Kimpton Shinjuku Tokyo. The room rate per night is around US$615 (JPY63,900). This five-star hotel is located less than ten minutes away from Shinjuku station. Inside, you will be welcomed by traditional Japanese furniture architecture with a tinge of neotenic designs. The hotel has a fitness center, premier restaurant,d bar, as well as a chill hangout café.
Where to Dine
Since this is a prime district, all your cravings can be satisfied in every turn. But if you're having a hard time choosing a good restaurant, Kizuna Sushi offers sushi-all-you-can for two hours. You can choose from more than 100 kinds of sushi that range from around US$33 (JPY3,480) to US$38 (JPY4,000). There is also a popular ramen restaurant, Fujii, that offers flavorful dipping style ramen.
While for a more authentic Japanese cuisine, Mizutaki Genkai is a long-established Japanese restaurant dating back to 1928. They have nine private and traditional Japanese rooms for groups, as well as spacious casual sitting for a smaller number. They are particularly known for their chicken dishes whose recipes have remained unchanged since then.
How to get there
Being the busiest train station, 12 train lines serve Shinjuku Station. From Tokyo Station, you can take a 15-20 minutes train ride either through the Chūō line or Marunouchi Line. Both only costs around US$2 (JPY200)
Final Words
Tokyo is a progressive capital where each district is lined with stupendous skyscrapers, humble eateries, and long-established restaurants, stylish hotels, and a wild red district area. But each Tokyo district has a distinct character that will suit each person's preferences. This list only includes the most popular Tokyo districts, but it's definitely enough to give you a crash course on how entertaining and satisfying it is to visit Japan.