What Is The Legal Drinking Age In Japan?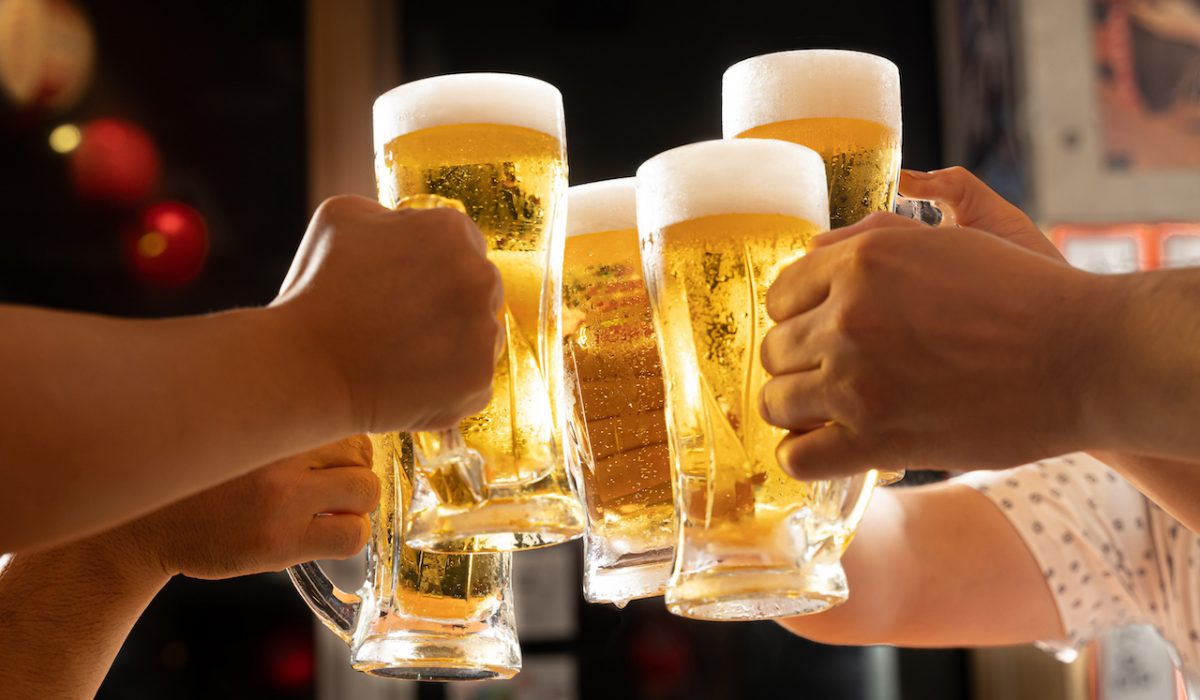 The Japanese were described by the third-century Chinese scholars as people who are fond of alcoholic drinks. Over the years, this fondness became more apparent especially how on birthdays, team dinners, and even mere de-stressing, alcohol is always involved. From the traditional sake, whiskeys, to cheap beers, indeed this country is truly a heaven on earth for people past the drinking age in Japan.
Now, the question is: Are you already past the legal drinking age in Japan?
The Age of Consent in Japan
In Japanese culture, age is one of the aspects that heavily influence your status in society. From the time your parents were teaching you about honorifics up to being privileged to the benefits of seniors, age is always part of the discourse. In fact, if you thought that your annual birthday already makes you feel special. Sit tight, because in Japan there is a special celebration called Seijin no Hi or Coming of Age that is held every second Monday of January to commemorate young men and women turning 20.
When you reach 20 years old, the Japanese finally considers you an adult. For the most part, to be 20 is liberating to some extent because it gives you the privilege to vote, secure a driving license, enjoy karaoke parties until dawn, and watch any rated movies. Also, it allows you to have the freedom to do satisfy your vices such as smoking cigarettes, gambling, and of course, drinking alcohol. Although there is news that by 2022 they might lower the age of consent to 18. The legal age for smoking, gambling, and drinking will still remain unchanged.
Legal Drinking Age in Japan
Japan is one of the countries that are quite lenient when it comes to drinking in public and selling liquors. Surprisingly, anyone can drink in the streets or in the park, buy Sake (rice wine) and beer in convenience stores and supermarkets, and sip Awamori (somewhat similar to a Whiskey), Atsukan (hot rice wine), or Umeshu (mix of Ume tart plum, shochu, and sugar) when you dine in restaurants and bars. Moreover, although it is not common in the city anymore, in some rural areas there are still vending machines where you can also purchase liquors.
Many travelers all over the world find this one of their bucket lists because it's quite uncommon for other countries to make drinking in public a normally accepted norm. However, even though this makes us all itch to book a flight to any of the cities in Japan, you have to be of legal age to drink there; which is 20 years old.
This is not only applicable to local Japanese but also to foreigners. Sometimes when you look young, some restaurants and/or police would ask for your passports to verify your age. Although you might get tensed when they ask for your ID or Passport, always calm yourself with the thought that it's a compliment that they thought you look young for your age.
Penalties for Underage Drinking in Japan
It was around the 1920s when the "Minor Drinking Prohibition Act" was rubber-stamped, however, up to this age Japanese minors don't take it seriously. There was a study that showed 50% of junior high schools and 70% of senior high schools have tried alcohol by consuming them in their own homes or buying from convenience stores.
However, minors who are caught buying or consuming alcoholic beverages are subject to Hodō or roughly translated to the English word "guidance". If you are just caught in the bars or restaurants, they might just ask you to leave.
But if things escalate and the police get involved, the minors will be taken to the police station. Wherein, it will be indicated in a data system that you've been caught disobeying the law. Moreover, if you get into trouble in the future and you need to be lawfully punished, this delinquency may also resurface.
Apart from this, they will also notify your parents and school and/or workplace. Since this is an illegal action, your school or workplace will be the ones to initiate the disciplinary actions.
First Time Drinking Tips in Japan
If you turned 20 by the time you travel to Japan, or you are planning to celebrate your 20th birthday in Japan. Make sure to remember these tips so you will be familiar with the drinking etiquette in Japan.
1. Respect everybody's time.
This is one of the cardinal rules. Let's say you're invited to a party or you're hosting it in a bar, make sure that you arrive at least ten minutes before the time. Time is very important in Japan that people are so apologetic for even slight minutes of delay. Besides, if you are not yet in the venue five minutes past the time, the host might worry that you might have lost your way or something bad happened to you.
Similarly, your invitees will also be in an awkward situation if they arrived earlier at a party you're hosting. They might think that they are in the wrong venue or if there was any chance of plans that they overlooked. So you have to be punctual and respect everybody's time.
2. Say "Kanpai!" before you gulp down your drink.
It is a common practice in Japan to wait for someone else to pour your glass a drink. Also, before the Japanese drink their glasses they always clink them with others and say "Kanpai!" or "Cheers!" in English. Remember to also lower your glass when you clink with older people or superiors as a sign of bond and respect.
3. Don't drink from the bottle.
It is considered indecent to drink alcohol from the bottle. Traditionally, alcohols were placed in tokkuri, a tall bottle, then they pour the alcohol into a small porcelain cup called sakazuki. Since then it was a custom to use a cup or smaller glass to drink alcohol.
4. Be attentive to everyone's glasses.
A glass of alcohol is always refreshing in the first few bottles, but if you're not attentive you might end up blabbering your inner thoughts and not have any guts to face your friends. Although most Japanese live up to the mantra, "What happens at the party, stays at the party." It is still better to be careful and not go beyond your alcohol limit. During the party, check the glasses of everyone once in a while and ask them if they want to get a refill. Likewise, wait for them to ask you if you want to refill yours too.
5. Don't give a tip.
If in America it is considered rude when you don't give a tip to the staff, in Japan, it is rude when you do. When you dine or buy drinks, just simply pay for the tab and that's it. If you want to show your appreciation to the food or the service, you can be a regular and invite your friends to try the bar.

Best Bars in Japan
Now that you already know the tips for drinking in Japan. It's now time to look for the bars where you can make use of the art of drinking. If you are already within the drinking age in Japan hit up some of the best bars in Japan!
The Props
Address: Yua Roppongi Building 2F 3-14-19 Roppongi, Minato-Ku, Tokyo, 106-0032
Opening hours: Monday to Friday (6 PM to 5 AM), Saturday, Sunday, & Holidays (7 PM to 5 AM)
The Shot Bar Propaganda which is also called The Props by the regulars is a quaint 165-capacity bar nestled in the nightlife district in Tokyo, Roppongi. It has been welcoming various types of party-goers since 1997. They are known for their unmatched cocktails, wide-genre Top 40 music, friendly English-speaking staff, and on top of these they also hold annual events such as Halloween Party and New Year's Eve.
TIP: Visit the bar from 6 PM or 7 PM to enjoy their weekly Happy Hour until 9 PM to get drinks for as low as JP¥500! For ladies, you can also enjoy a special Happy Hour every Wednesday until closing and every Saturday until 11 PM only.
Star Club
Address: 160-0022 Tokyo, Shinjuku City, Shinjuku, 3 Chome−11−1 2F
Opening Hours: Sunday to Thursday (8 PM to 12 AM), Friday to Saturday (8 PM to 4 AM)
With mini mushrooms stuck on the tables and iconic green pipe lights attached in the ceiling, Star Club, is a Super Mario themed bar in Shinjuku. This bar is quite exclusive; only 15 people can get seated. Moreover, they also have a seating charge of JP¥500.
TIP: Make sure to try their cocktail Cute Peach. They named it after a Super Mario character.
Hasegawa Saketen
Address: 2-1-1 Nihonbashi Hon-cho, Chuo-ku, Tokyo 103-0023
Opening Hours: Monday to Sunday (11 AM to 7:00 PM)
A pub crawl in Japan will not be complete without tasting a Sake, a traditional Japanese drink. Hasegawa Saketen boasts its lavish collection of Sake that starts from JP¥400 per glass. Contrary to typical bars in Japan, this bar opens as early as 11 AM and exudes a sophisticated cafe-like aura. There are also a prolific number of Sake bottles that you can buy for to-go.
Tasuichi
Address: 33-14 Udagawacho, Shibuya-ku, Tokyo
Opening Hours: Sunday to Thursday (5 PM to 2 AM), Friday and Saturday (5 PM to 3 AM)
Located in the bustling area of Shibuya, Tasuichi is a standing bar that could be a perfect location to celebrate finally being in the drinking age in Japan. Unlike other bars where the prices usually start at JP¥400 to JP¥700 per glass, Tasuichi's food and drinks range between JP¥300 and JP¥500 only. With this price range, you will be able to choose and sip different types of Japanese drinks to find your favorite drink.
Sky Lounge Stellar Garden
Address: The Prince Park Tower Tokyo 33F, 4-8-1 Shiba Koen, Minato-ku, Tokyo
Opening Hours: Monday to Friday (5 PM to 2 AM), Saturday (3 PM to 2 AM), Sunday and Holidays (3 PM to 12 AM)
If Tasuichi is for budget celebrants, Sky Lounge Stellar Garden is for the fancy pants. If you are looking for a place to elegantly toast your wine glass to celebrate your legal age to drink. Or, you want to experience the high-class way of drinking in Japan. The Sky Lounge Stellar Garden is there to satisfy both your cravings and eyes. Let's be honest 70% of the reason you are here is for the mesmerizing view of the old Tokyo Tower and the Tokyo skyline. Drinking in this bar will definitely turn a simple night out to a lavish one.
Our Final Two Cents
Japan has a copious collection of Japanese drinks; that ranges from the formal and traditional sake to flashy cocktail mixes to inexpensive beers. Also, alcohol is pretty much accessible in Japan that you can get them in convenience stores; which we all know you can see in almost every corner of Japan. On top of these, Japan is also very lenient when it comes to drinking in public.
Indeed, Japan is truly a haven for merrymaking. Just make sure that you are past the legal drinking age in Japan. Or, at least 20 years old to enjoy these perks!