Top 15 Things to Do in Jeju Island, South Korea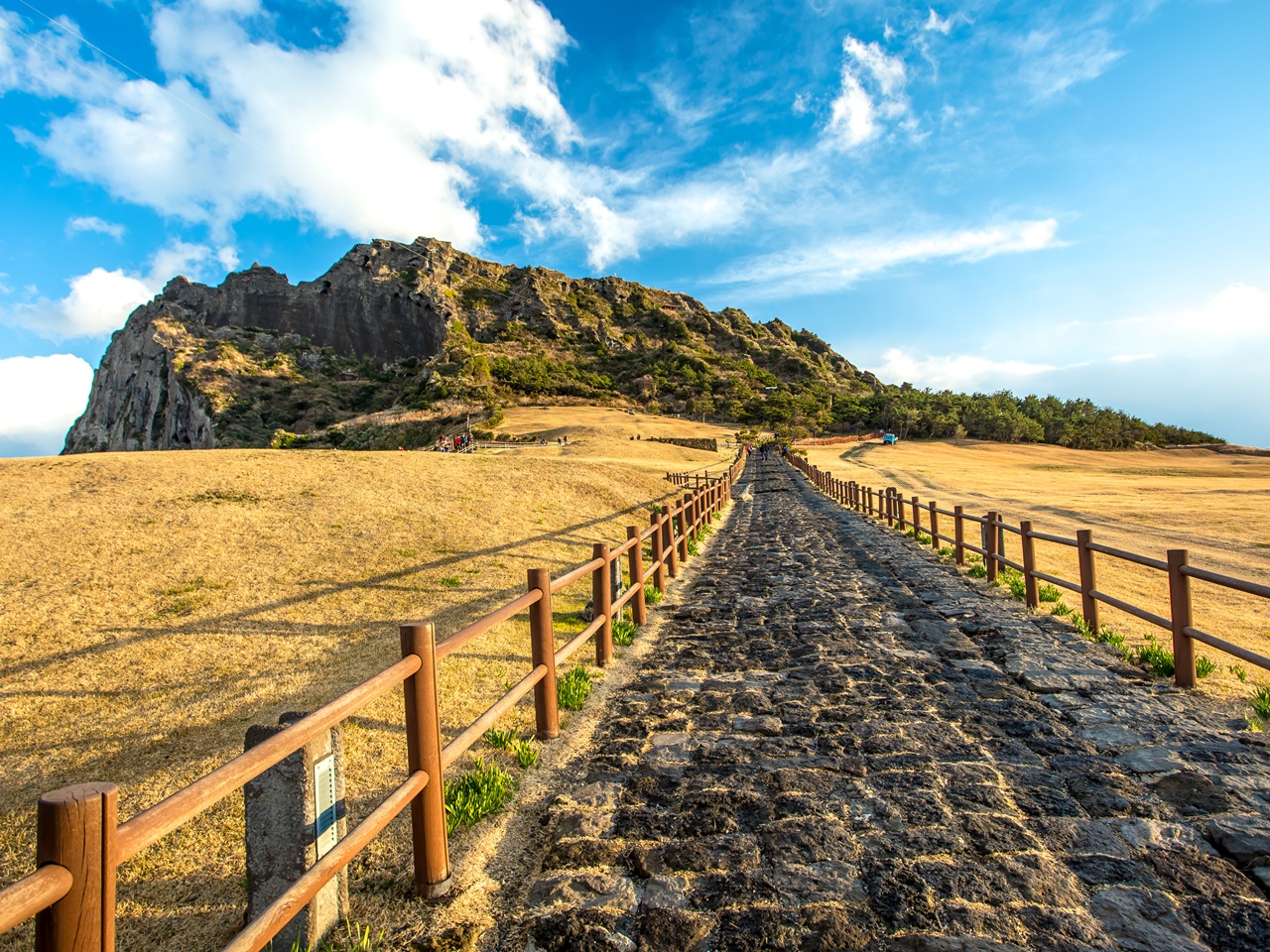 South Korea is popularly known as the birthplace of K-Pop and K-Drama, and the influential Korean Wave has cemented it as one of the must-visit destinations in the world. Apart from its influential pop culture, South Korea is also home to some of the most well-preserved historical sites. Gyeongbokgung Palace, Jongmyo Shrine, and Bukchon Hanok Village are just some of the sites to visit in its capital, Seoul. Aside from Seoul, there are also many things to do in Jeju, Jeonju, and other must-visit cities in Korea.
However, when it comes to untouched creations of nature, Jeju Island is the place to visit. It boasts towering waterfalls, white sand beaches, and striking mountains. In 2007, Jeju Volcanic Island and Lava Tubes have deemed a UNESCO World Heritage Site for its natural significance, a testament to its beauty. There are also plenty of things to do in Jeju Island, whether you are a first-time visitor, or you want to explore more of this island.
Jeju Island is located in the southern part of South Korea, just below South Jeolla Province. The island lies in the Korea Strait, below the Korean Peninsula, and is north of the East China Sea. Jeju Island is also in between Kyushu Island, Japan and Shanghai, China.
With a distance of 453 km from Seoul, Jeju Island is one of the places you can visit by plane or by ferry. The island is also a popular holiday destination for locals and foreigners because of its proximity to the main peninsula. Since Jeju Island is located in the southern part of the Korean Peninsula, it has a warmer climate than the rest of Korea. Jeju Island experiences four seasons, although the winter season is cool and dry while summer can be humid and rainy
How to Get to Jeju Island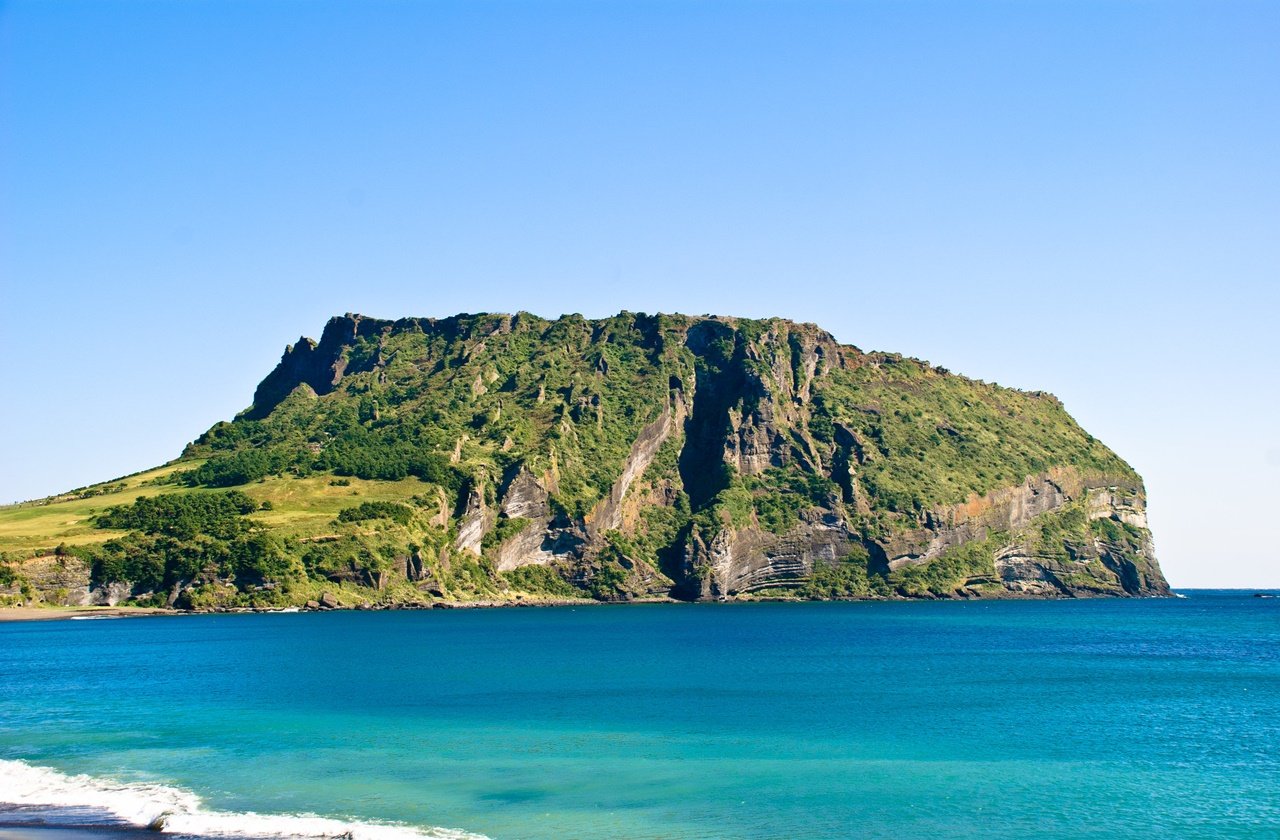 Photo by Jérôme Decq on Flickr
The fastest way to get to Jeju Island is by plane. Flights from Seoul's Incheon International Airport to Jeju Island take about an hour while flights from Busan's Gimhae International Airport take less than an hour. Airports in Daegu, Gunsan, and Gwangju also offer direct flights to Jeju Island.
If you want to save money and are willing to wait a couple of hours in transit, consider taking a ferry to get to Jeju. Ferry services to Jeju are offered in six locations:
Busan
Mokpo
Haenam
Wando
Goheung
Yeosu
Take note that travel time by ferry ranges between 1 hour and 20 minutes to 12 hours depending on your chosen port. Additional information on operating schedules and reservations can be found here.
What is the Best Time to Visit Jeju Island
The best time to visit Jeju Island is between spring (March to May) and summer (June to August). Spring is when almost all flowers are in bloom and the weather is pleasant, but crowds tend to flock the island, especially at popular attractions. Early summer is also a good season to visit Jeju since it tends to rain during the latter half of June. The fall season is usually when hotels are priced lower due to the weather, but Jeju is one of the best places to see the fall foliage in Korean. Not a lot of tourists visit Jeju during winter, but there are winter festivals that shouldn't be missed.
15 Things to Do in Jeju Island
1. Hike Hallasan National Park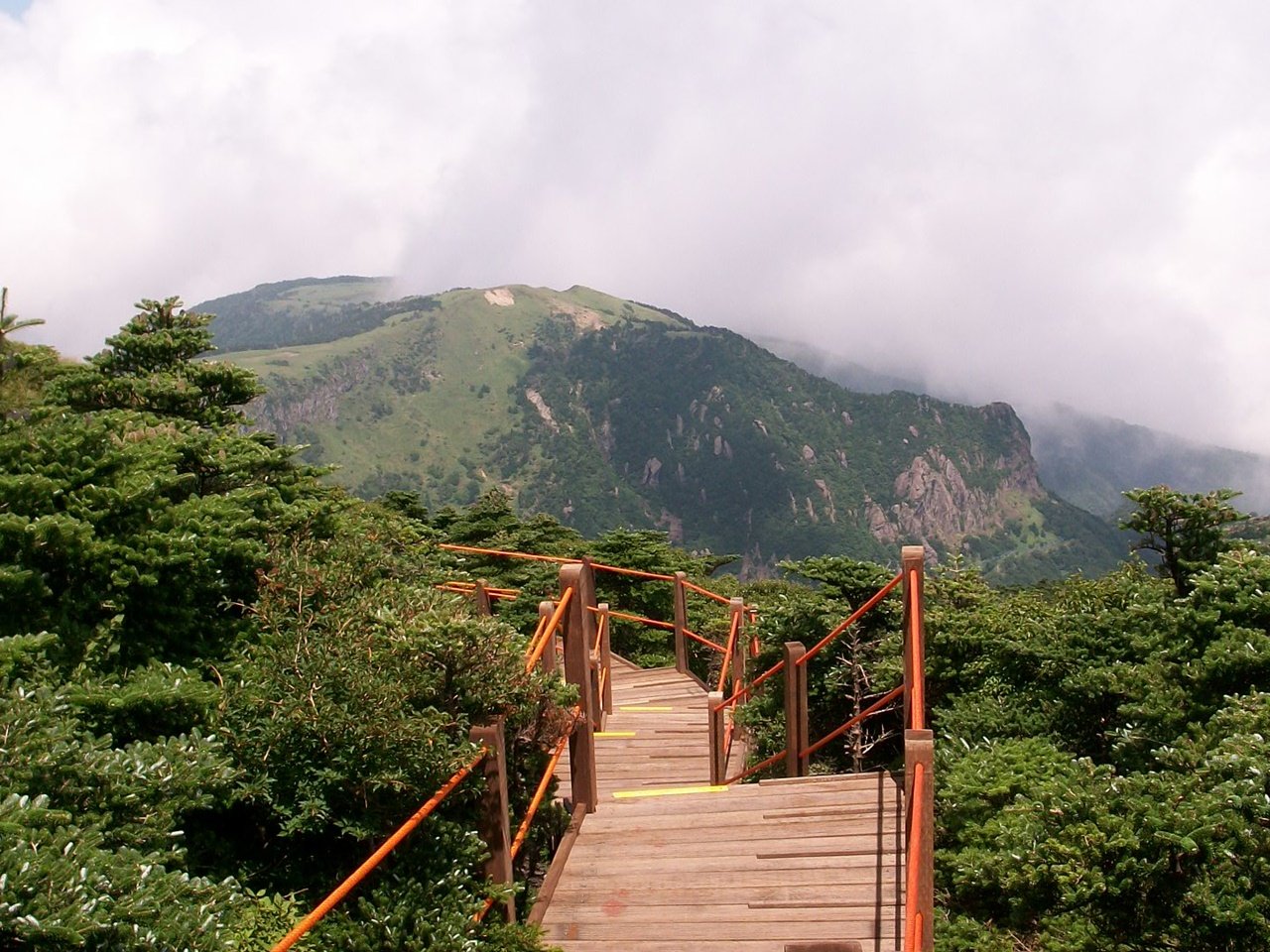 Hiking Hallasan is one of the most popular things to do in Jeju. At 6,388 ft, Hallasan is South Korea's highest mountain. Along with Jirisan and Seoraksan, they make up the three great mountains in South Korea. The park surrounding it, Hallasan National Park, is declared a UNESCO World Heritage Site for its rich flora and fauna. Follow the Seongpanak Trail that takes you to the top of the mountain and catch sweeping views of the island. Although the trail spans 9.6 km, it is highly recommended for beginners. On the way down, take the Gwaneumsa Trail and be rewarded with the best views of the mountain as you descend.
2. Visit the Teddy Bear Museum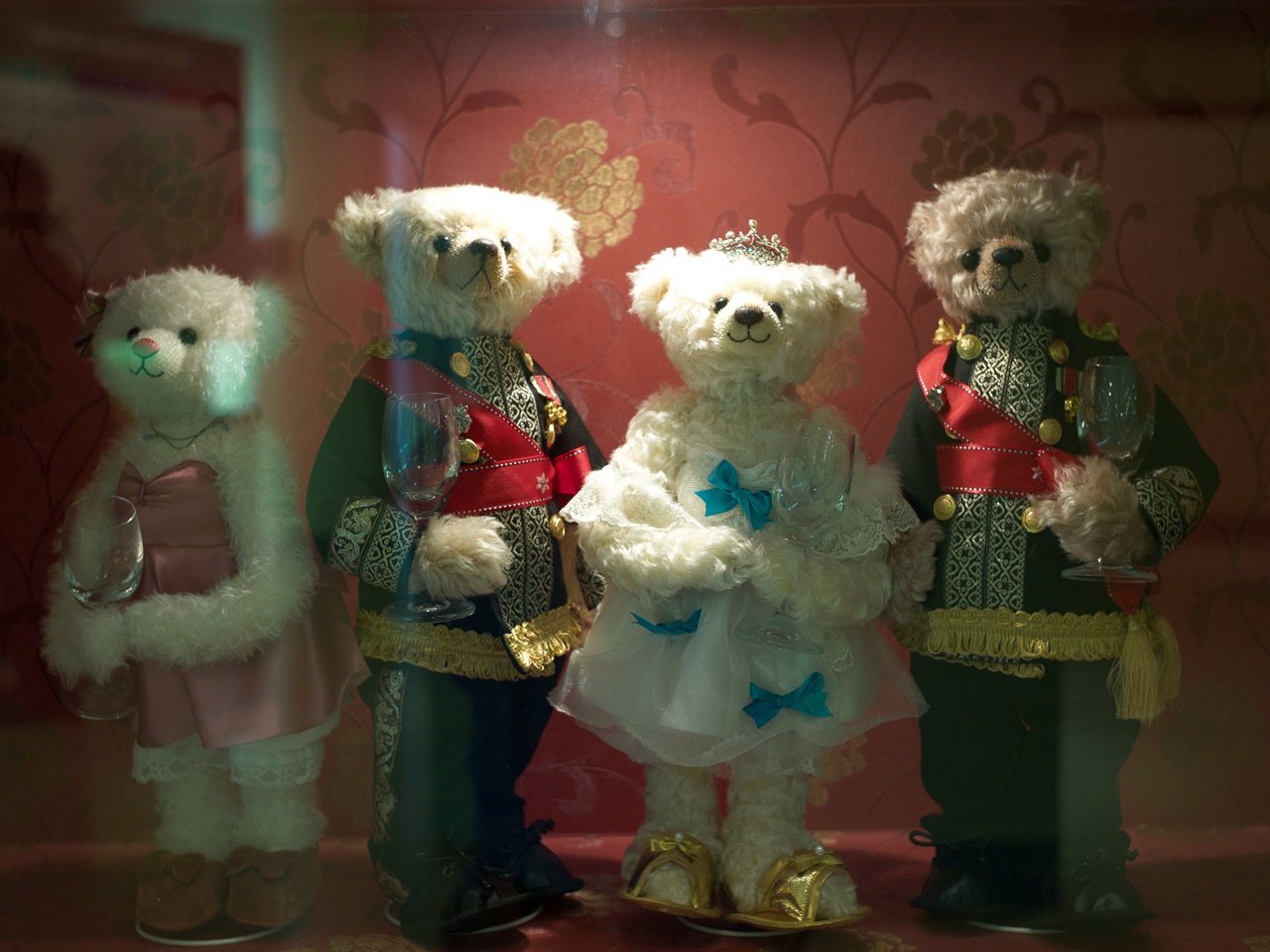 Photo by Dylan Park on Flickr
A visit to the Teddy Bear Museum is one of the best things to do in Jeju Island for families. Opened in 2001, the museum contains two galleries, a gift shop, and a cafe. Find hundreds of bears dressed in different costumes: from national costumes to traditional wedding dresses. Bears dressed up as celebrities like Elvis Presley, The Beatles, and Marilyn Monroe are also found. The Teddy Bear Museum was also featured in the 2006 hit K-Drama, Princess Hours, and a corner dedicated to the show is featured in the museum. After exploring the museum, take a break and catch breathtaking views of Jungmun Beach outside.
3. Eat Spicy Seafood Stew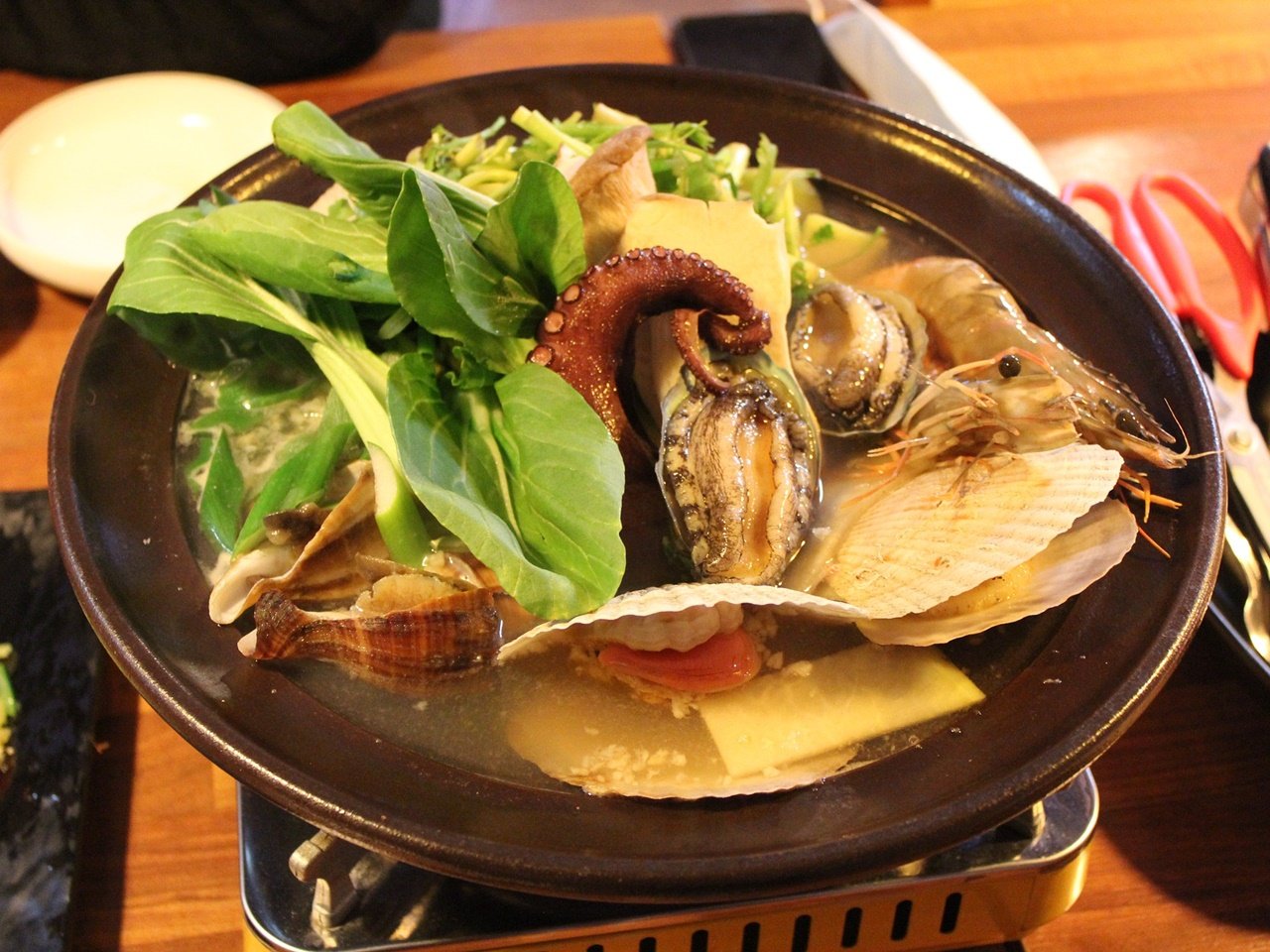 Photo by Hidepose on Pixabay
Spicy seafood stew (locally known as haemultang) is one of Korea's most popular dishes and is available almost everywhere. However, Jeju Island's version of this dish is tastier since it includes plenty of fresh seafood. Sink your teeth into a variety of seafood including crabs, shellfish, octopus, shrimps, lobster, and more, seasoned with gochujang, a spicy red pepper paste. Enjoy your I with noodles, fresh vegetables, and eggs. Other must-try local delicacies in Jeju are black pork (heuk dwaeji), abalone (jeonbok), and grilled mackerel (godeungeo gui).
4. See Mind-Blowing Exhibits at the Trick Art Museum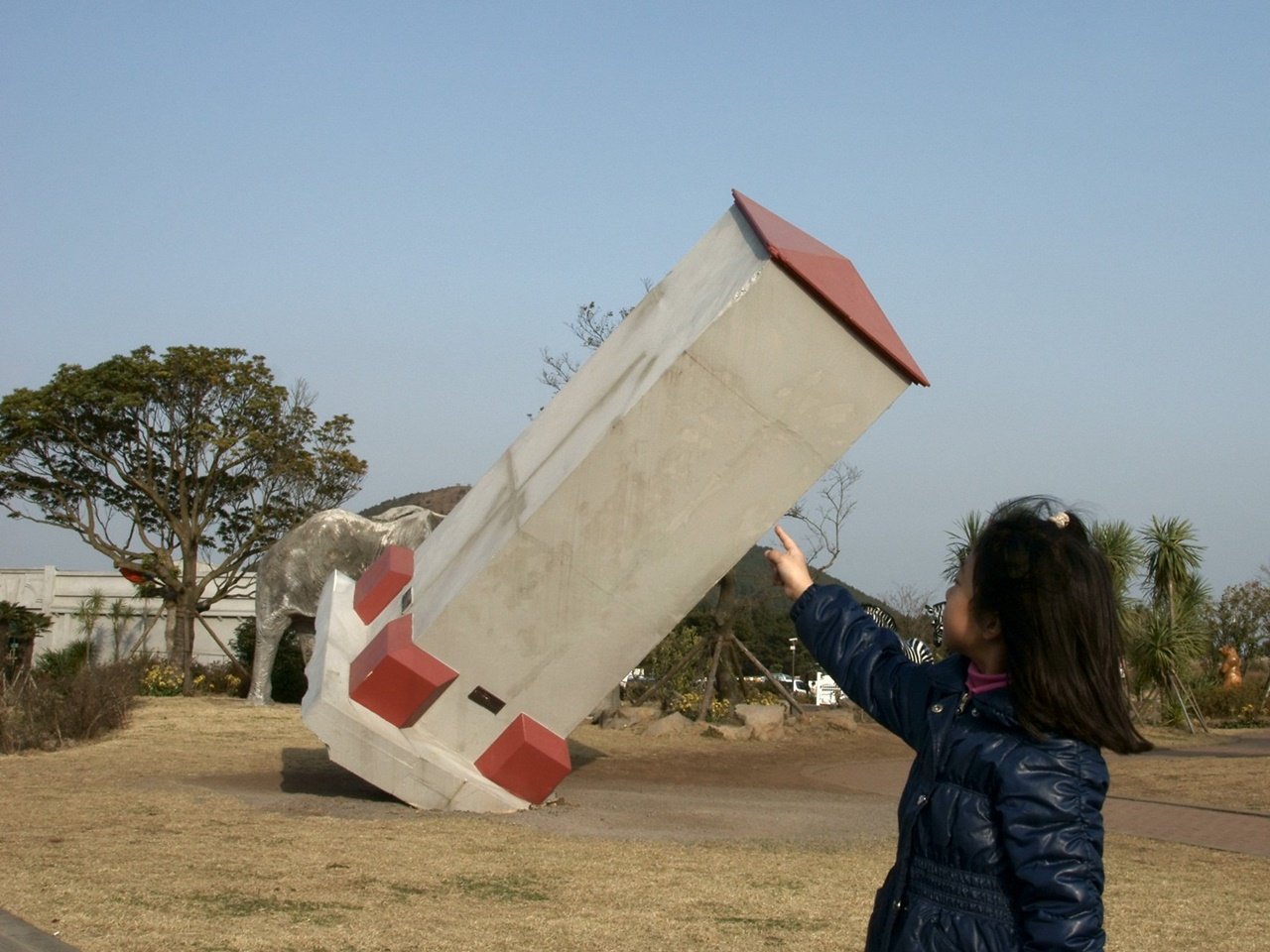 Photo by Seongbin Im on Flickr
Take Instagram-worthy shots at Trick Art Museum, Korea's first museum to showcase optical illusion art. Visitors are encouraged to bring their cameras and take pictures with fun and wacky poses, making it a perfect destination for children. The museum contains seven sections, each with its own theme: Parody Zone, Jurassic Zone, Egypt Zone, Aquarium Zone, Animal Zone, Magic Zone, and Illusion Zone. The art installations and pieces in the museum are created using meticulous drawing techniques paired with special paint to bring the pictures to life. Sample images are available for every drawing to serve as a guide on how to pose and which angles to take a picture of.
5. Navigate Your Way Through Gimnyeong Maze Park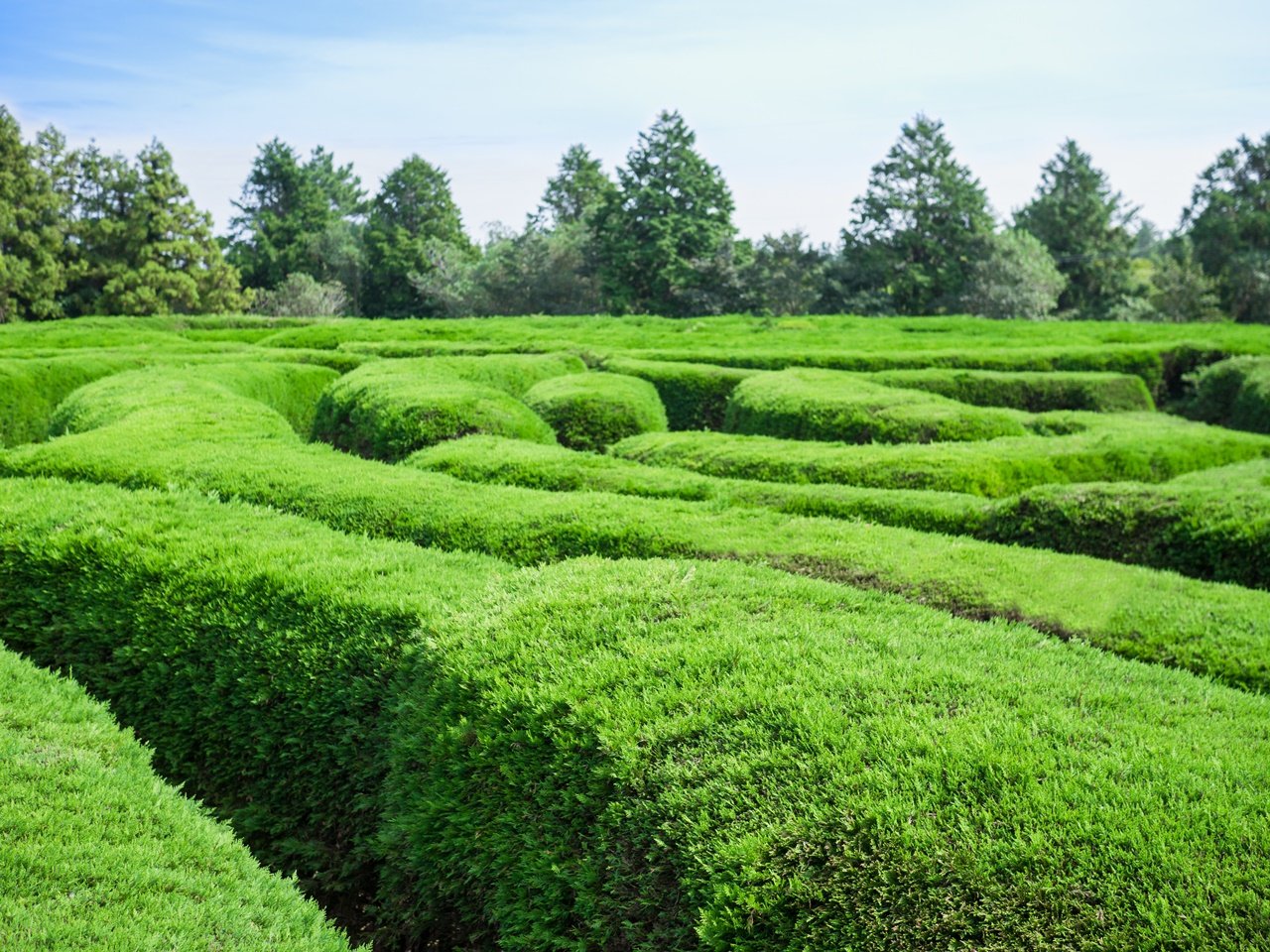 Photo by Wathanachai on Adobe Stock
Have fun playing hide and seek at Gimnyeong Maze Park, one of the things to do in Jeju for families with children and travelers of all ages. The maze is strategically located near Manjanggul Cave and Gimnyeongsagul Cave, perfect for travelers who want to visit more areas in a day. Challenge yourself and try to get out of the maze within 5 minutes without the help of a brochure! It's said that there's a 5% possibility that one can get out of the maze within 5 minutes. For a less taxing way to visit the maze, there are skywalks and an observatory that lets you see the park from a different perspective.
6. Visit K-Drama Film Locations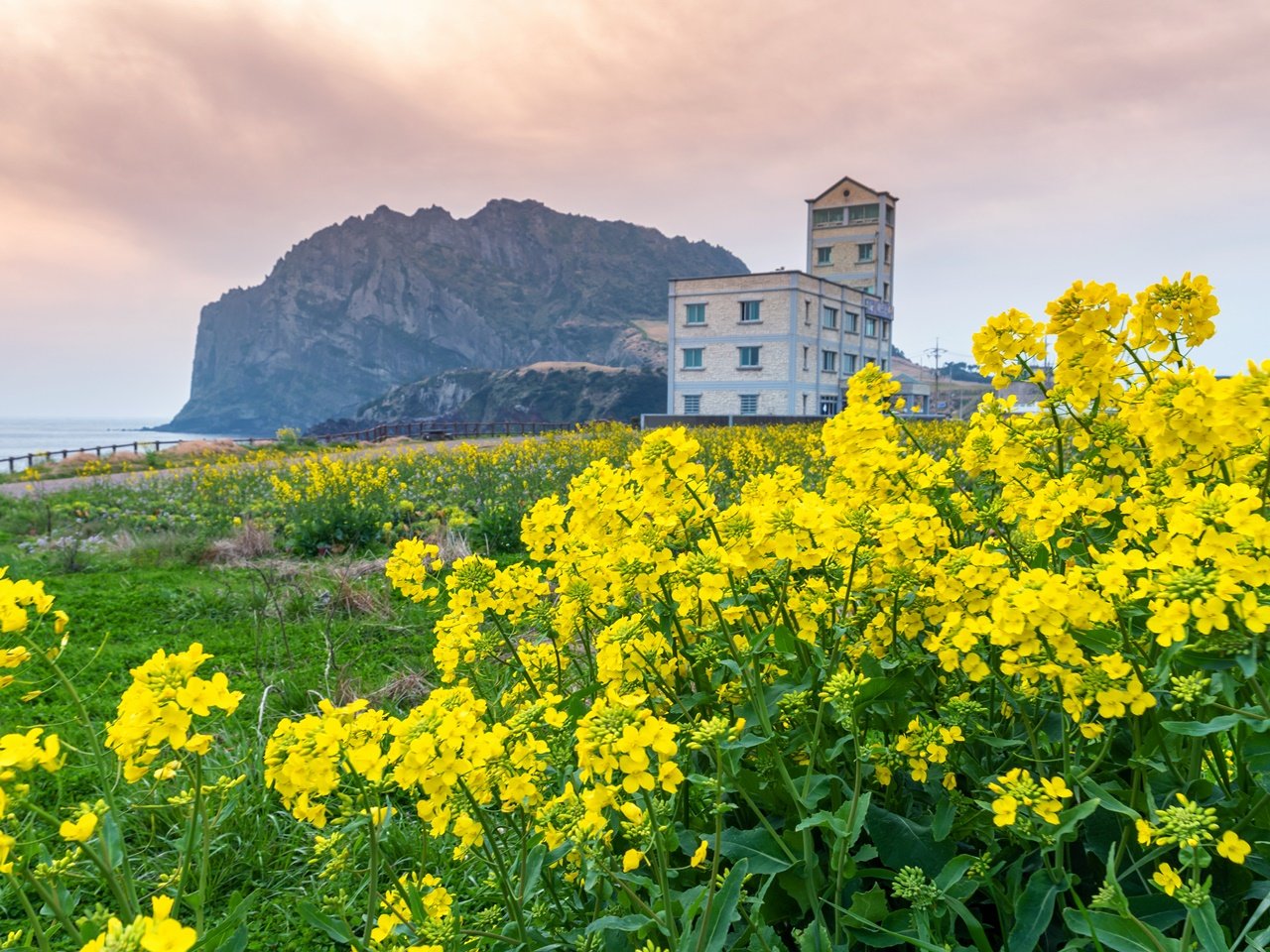 Photo by Noppasinw on Adobe Stock
Jeju Island is a popular filming location for K-Dramas thanks to its natural beauty and stunning landscapes. That being said, visiting these locations is definitely one of the things to do in Jeju for K-Drama lovers. Relive Orange Marmalade's most romantic scene at Bangdupo Lighthouse and visit the chapel where Jun Pyo almost got married in Boys Over Flowers. Hallasan is also a popular film location as seen in the 2005 hit My Lovely Samsoon when Sam Soon and Jin Heon confronted each other. Jeju Island is also a film location for other dramas like Scent of a Woman, Fated To Love You, Secret Garden, and more.
7. Take a Ferry to Udo Island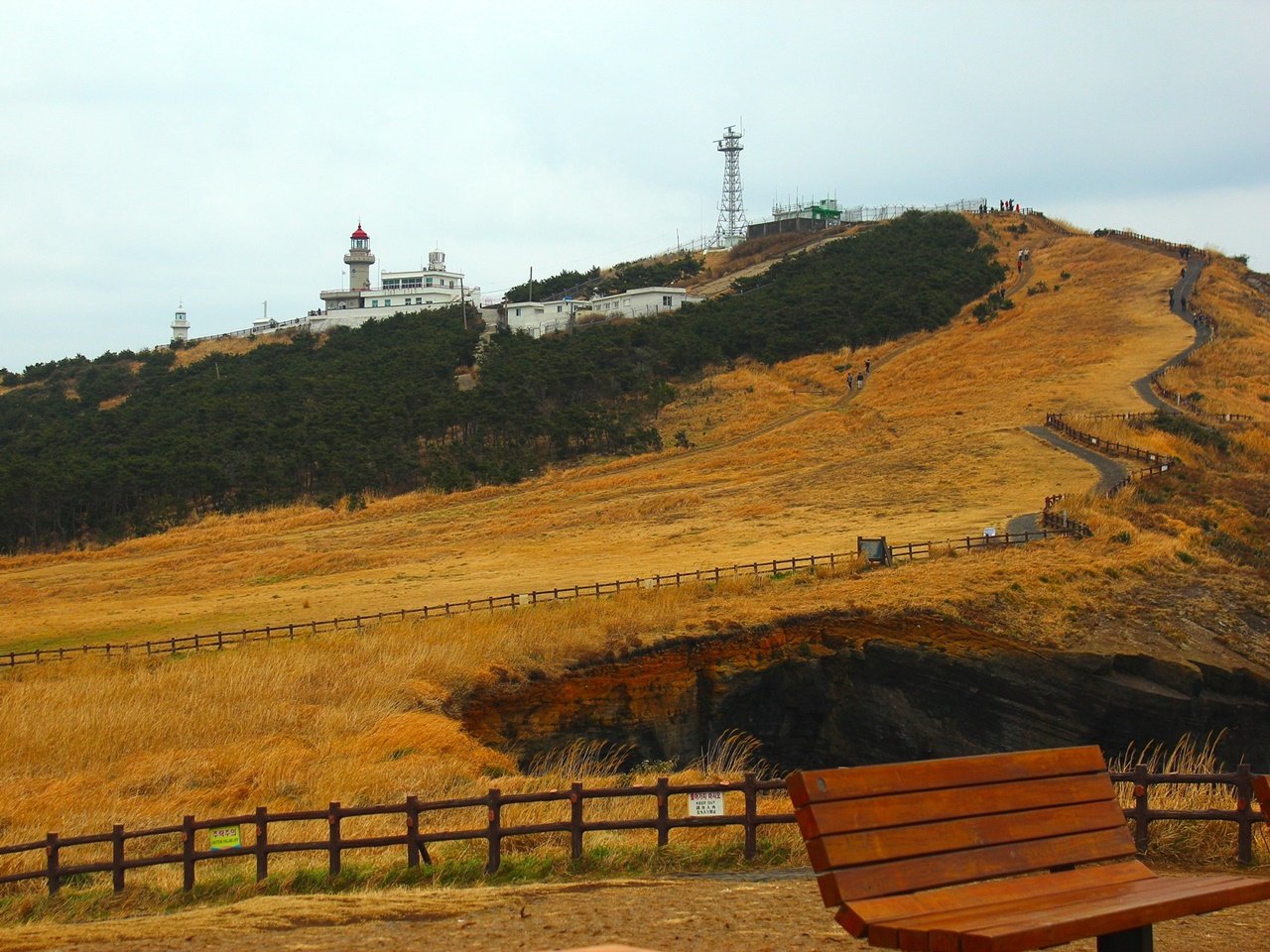 Photo by nateen08650 on Pixabay
Hop on a ferry and visit Udo Island, a quaint and serene "mini-Jeju" located a few kilometers East of Jeju Island. The island's name loosely translates to "Cow Island" and it's said that the island resembles a cow lying down. Walk along the coast of Hagosudong Beach or Seobinbaeksa Beach, two of the popular white-sand beaches on the island. In addition, hike up Udobong Peak, the tallest area in Udo Island, and marvel at the beautiful scenery.
8. See the Daepo Jusangjeolli Cliff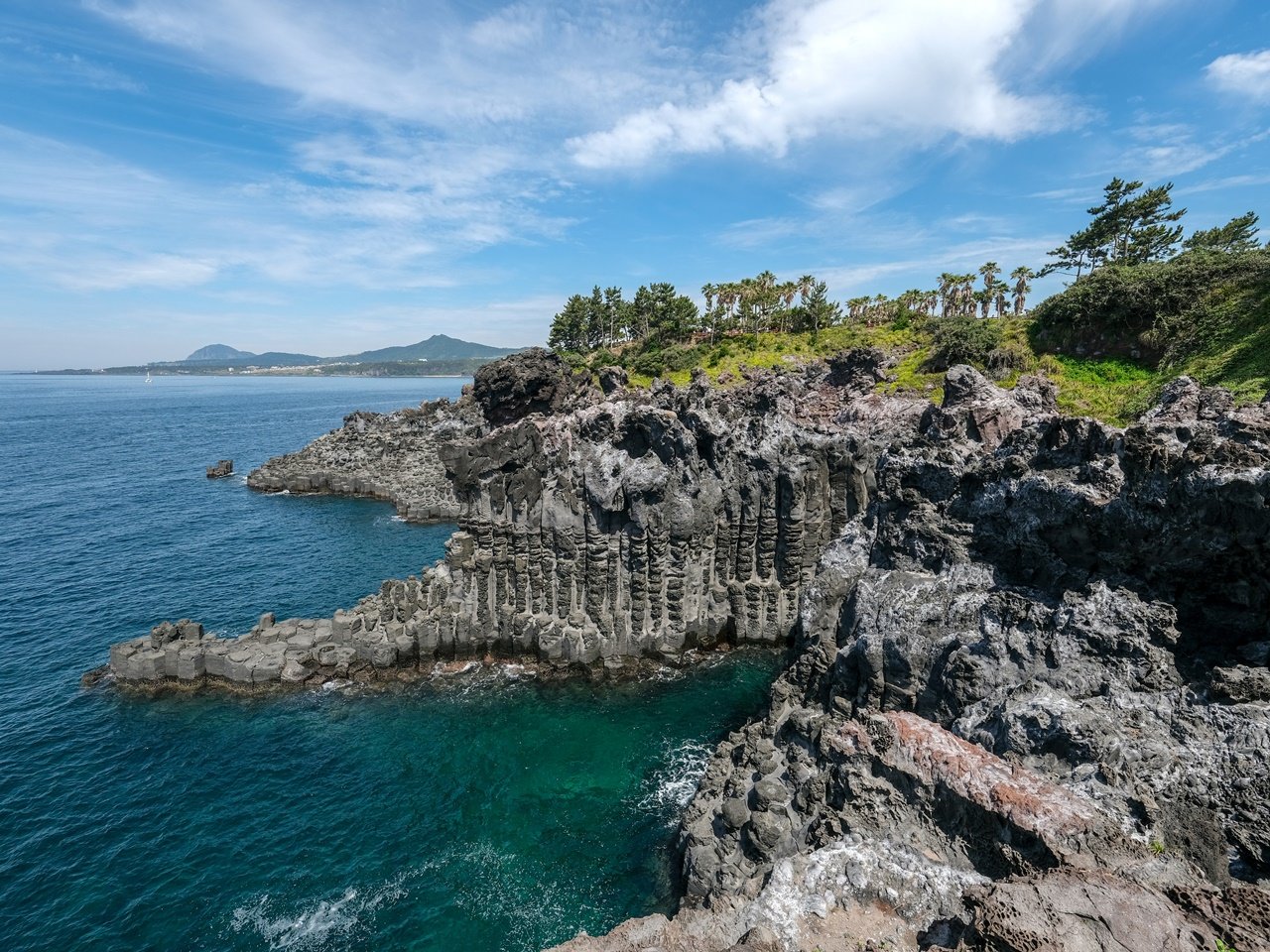 Photo by Lightscape on Unsplash
The Daepo Jusangjeolli Cliff is Jeju Island's answer to Ireland's Giant's Causeway. With towering pillars shaped like hexagons, one would think that these are man-made. However, the cliff was formed when the lava from Hallasan erupted into the Jungmun Sea, thus creating this perplexing wonder of nature. The geometric rocks are known locally as Jisatgae Rocks and are a popular destination for sea angling. To get a closer look at the rocks, hop on a private yacht. Because of its unique formation, visiting the Daepo Jusangjeolli Cliff is one of the popular things to do in Jeju, especially for first-time visitors.
9. Marvel at the Lava Columns of Manjanggul Cave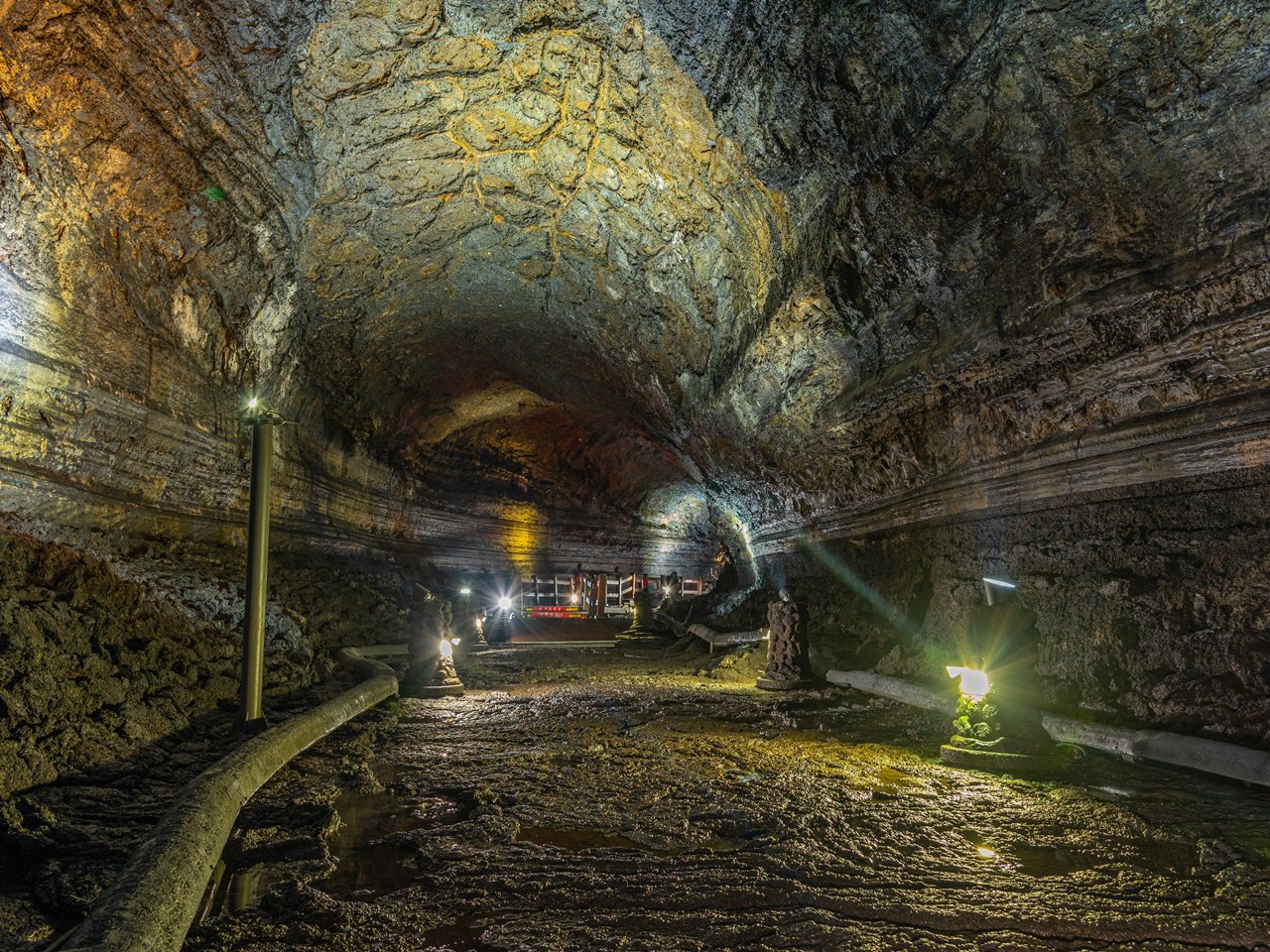 Photo by dudlajzov on Adobe Stock
Visit Asia's longest lava tube, Manjanggul Cave, just a few minutes away from Gimnyeong Maze Park. This is one of the perfect things to do in Jeju Island during summer when you need a break from the sun. The cave also houses the second-longest lava tube in Jeju at 23 meters wide, 30 meters high, and 8.928 kilometers long. Don't miss the Stone Turtle, an eye-catching rock formation shaped like Jeju Island. Manjanggul Cave also houses several species of bats and the Jeju cave-spider.
10. Watch the Sunrise from Seongsan Ilchulbong
Photo by whyyan on Flickr
Formed from a volcanic eruption underneath the sea, Seongsan Ilchulbong is a must-visit site in Jeju Island. Also called Sunrise Peak, it is a famous spot to watch the sunrise (and even the sunset) from. For travelers concerned about climbing up, hiking Seongsan Ilchulbong is relatively easy since steps and rest stops are provided. On top of the summit, one can see Udo Island, especially on a clear day. From an aerial perspective, Seongsan Ilchulbong resembles a crown due to the rocky spires that surround it. Waking up earlier in the morning may seem like a drag, but seeing the sunrise from Seongsan Ilchulbong is one of the most memorable things to do in Jeju.
11. Be in Awe of the Majestic Jeongbang Waterfall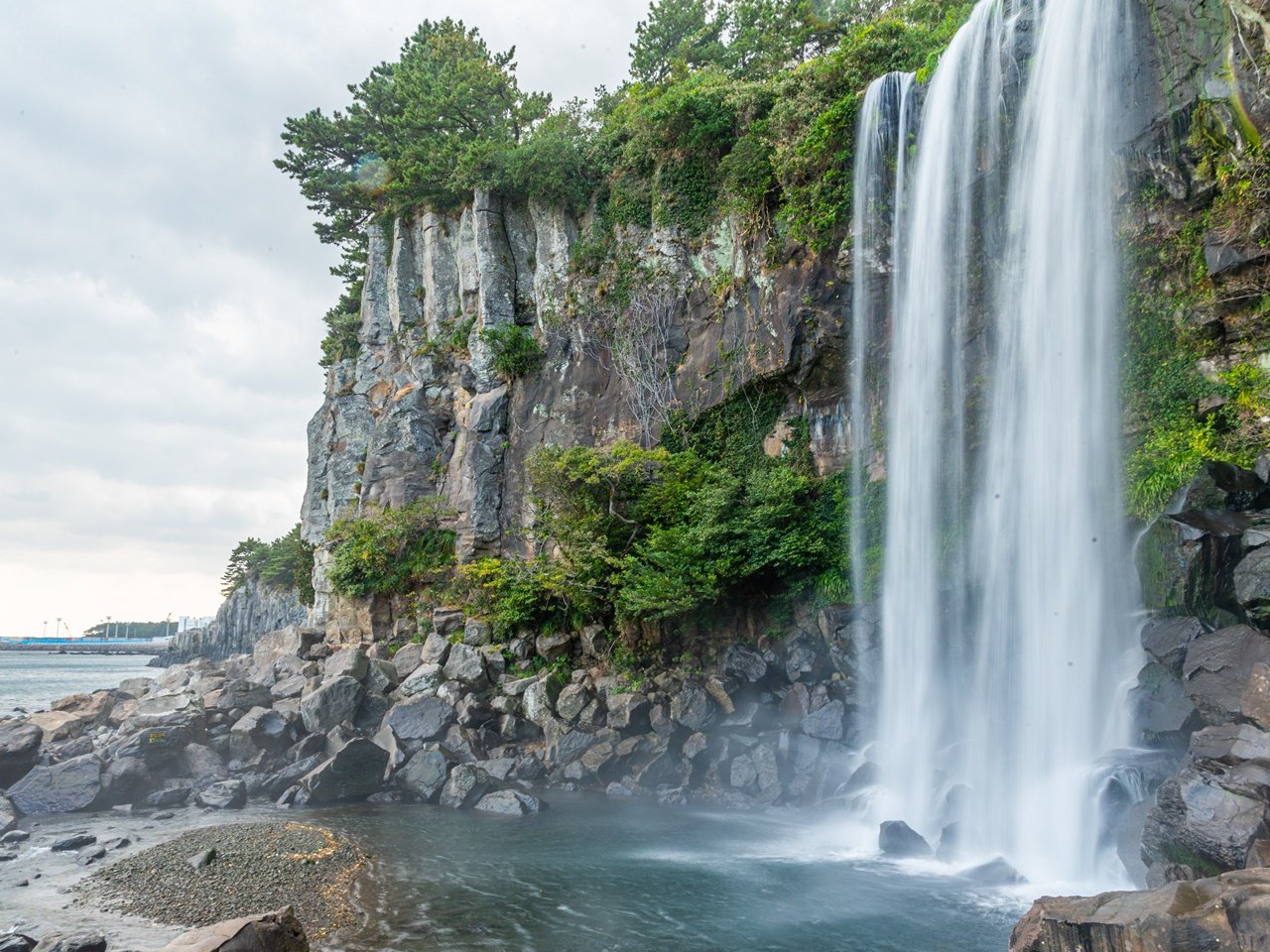 Photo by dudlajzov on Adobe Stock
To others, Jeongbang Waterfall is just an ordinary tourist destination; however, it is a unique waterfall rooted in legend. Jeongbang Waterfall is the only waterfall in Asia that flows directly into the ocean. It is also one of the three great waterfalls in Jeju Island along with Cheonjiyeon Falls and Cheonjeyeon Falls. According to legend, a holy dragon lives underneath the falls and that the water from the falls can cure diseases. Because of its majestic view, Jeongbang Waterfall is one of the ten scenic wonders of Jeju Island. For travelers with mobility issues who can't climb down the steps, an observatory on top of the cliff gives you great views of the sea.
12. Go Back in Time at Seongeup Folk Village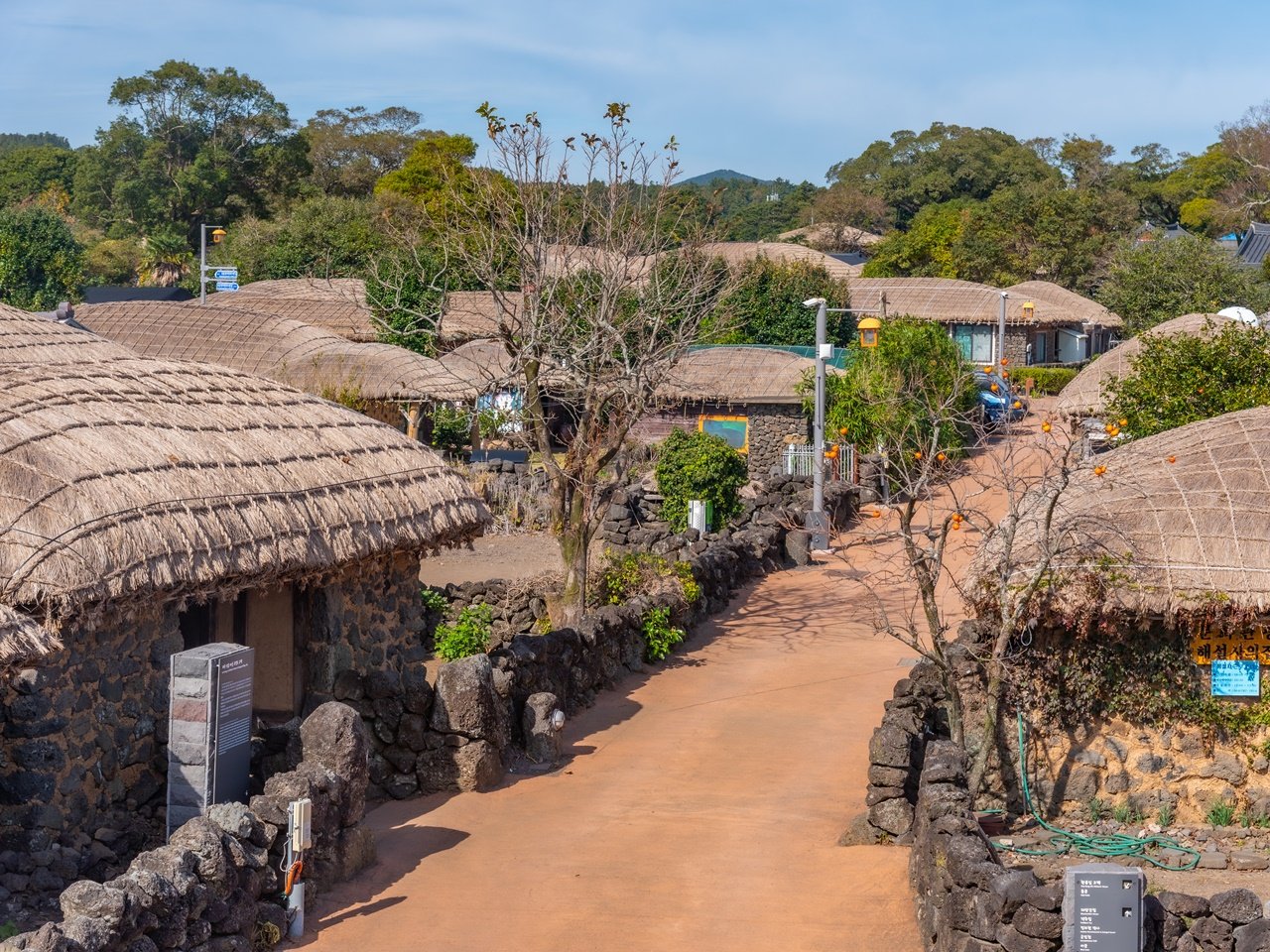 Photo by dudlajzov on Adobe Stock
Travel back in time as you wind past simple houses and stone statues at Seongeup Folk Village. The village is located at the foot of Hallasan and although it may be small, it packs a lot of culture and history. Go on a tour led by one of the village residents as you learn more about Jeju Island's culture. The houses at the village are built from thatch and lava rocks. Other properties at the village are also handed down from one generation to another. Catch folk plays, meet locals, and sample native delicacies as you explore the village. Get a deeper insight and sense of appreciation into the rich history of the island at Seongeup Folk Village.
13. Cheonjiyeon Waterfall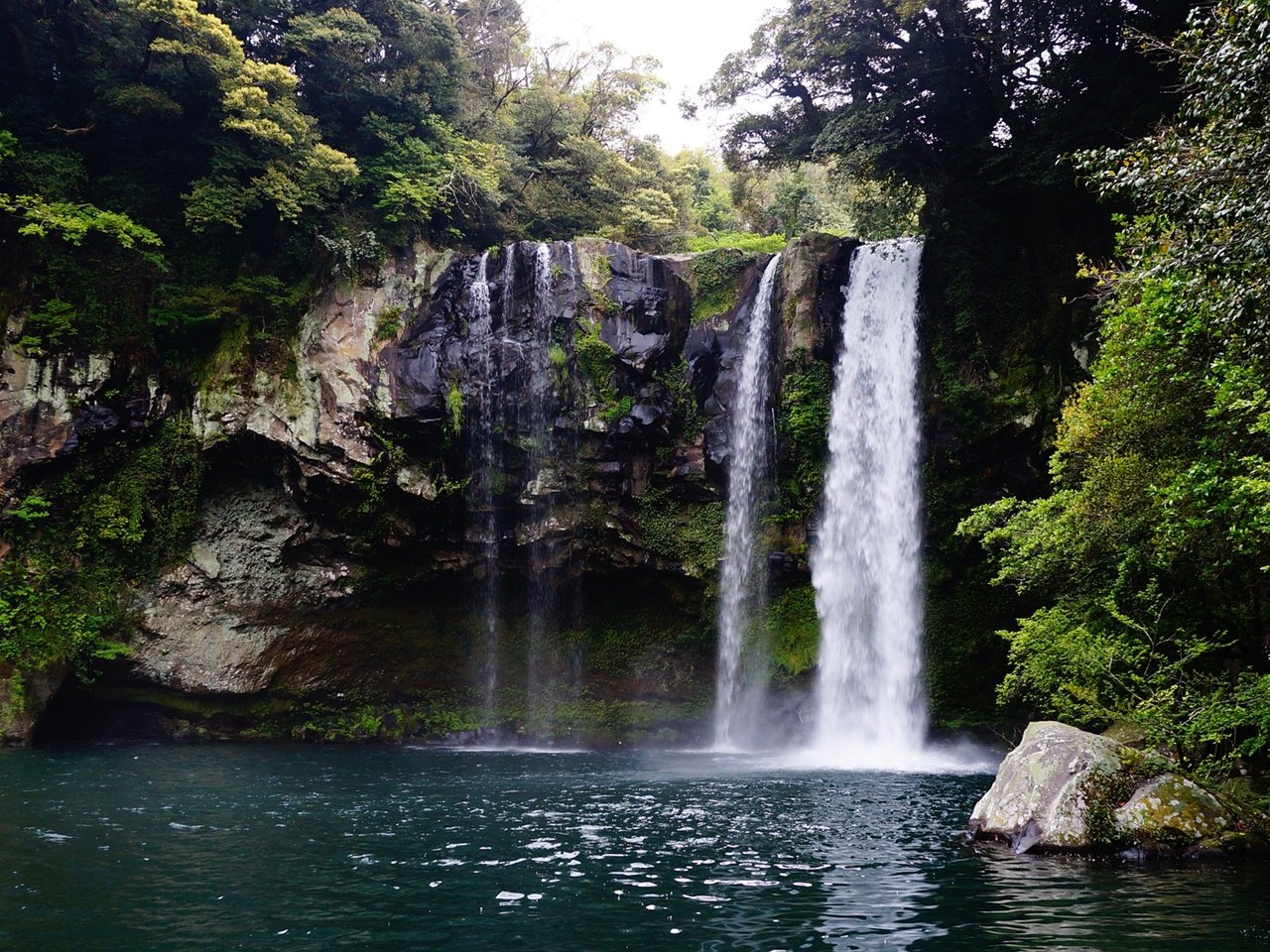 Photo by REXLUNA on Pixabay
Cheonjiyeon Waterfall is one of the three great waterfalls of Jeju Island along with Jeongbang Waterfall and Cheonjeyeon Waterfall. Also known as "God's pond", the waterfall is said to be visited by the seven nymphs serving the King of Heaven. These nymphs came down from heaven on stairs of clouds to the pond and bathed in its waters. In May, don't miss the chance to attend the Seven Fairies Festival held in Cheonjiyeon Waterfall. Follow the path to the falls and get a closer look as you pose for photos thanks to the large volcanic rocks, and find rare plants like brambles, Chinese lemon trees, and camellias. At night, the area highlights a certain "hidden face" in the cliffs, normally unseen during the day.
14. Get Your Green Tea Fix at the Osulloc Tea Museum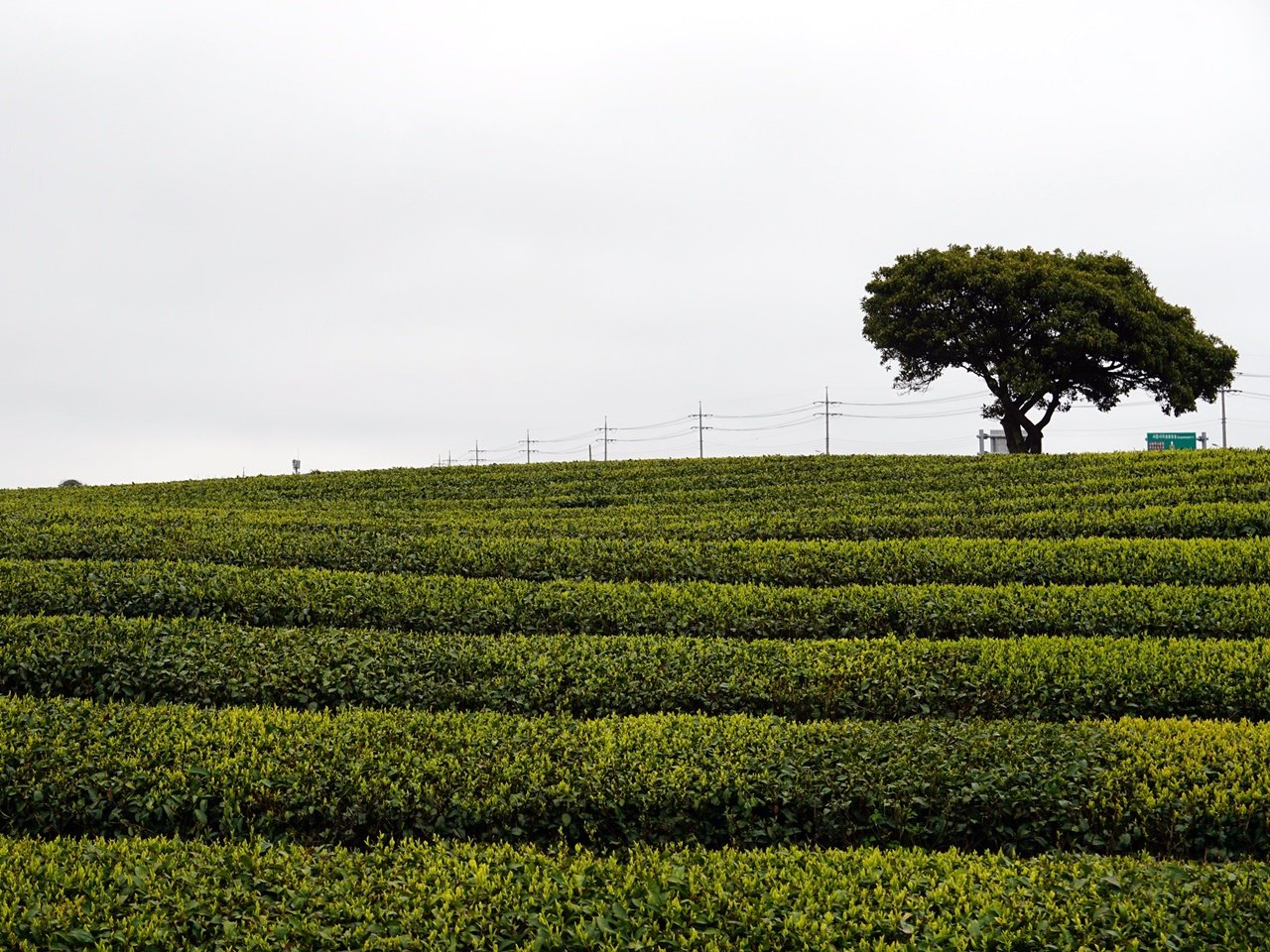 Photo by Matt Kieffer on Flickr
Learn more about Kore's green tea at Osulloc Tea Museum, the first tea museum in the country. The building is shaped like a teacup and includes an indoor garden, a gallery, and a shop. On top of its exhibits and other rooms, the museum also includes a vast tea plantation outside. Find teacups used all the way from the Samguk, Goryeo, and Joseon Dynasty at the Tea Cup Gallery. At the Tea Culture Room, discover the 60 types of teas as well as different teacups from around the world. Also, be greeted by the pleasant smell of green tea as you roam around the green tea plantation. Don't forget to purchase high-quality green tea to bring home and sample their green tea-flavored products!
15. Relax at Hyeopjae Beach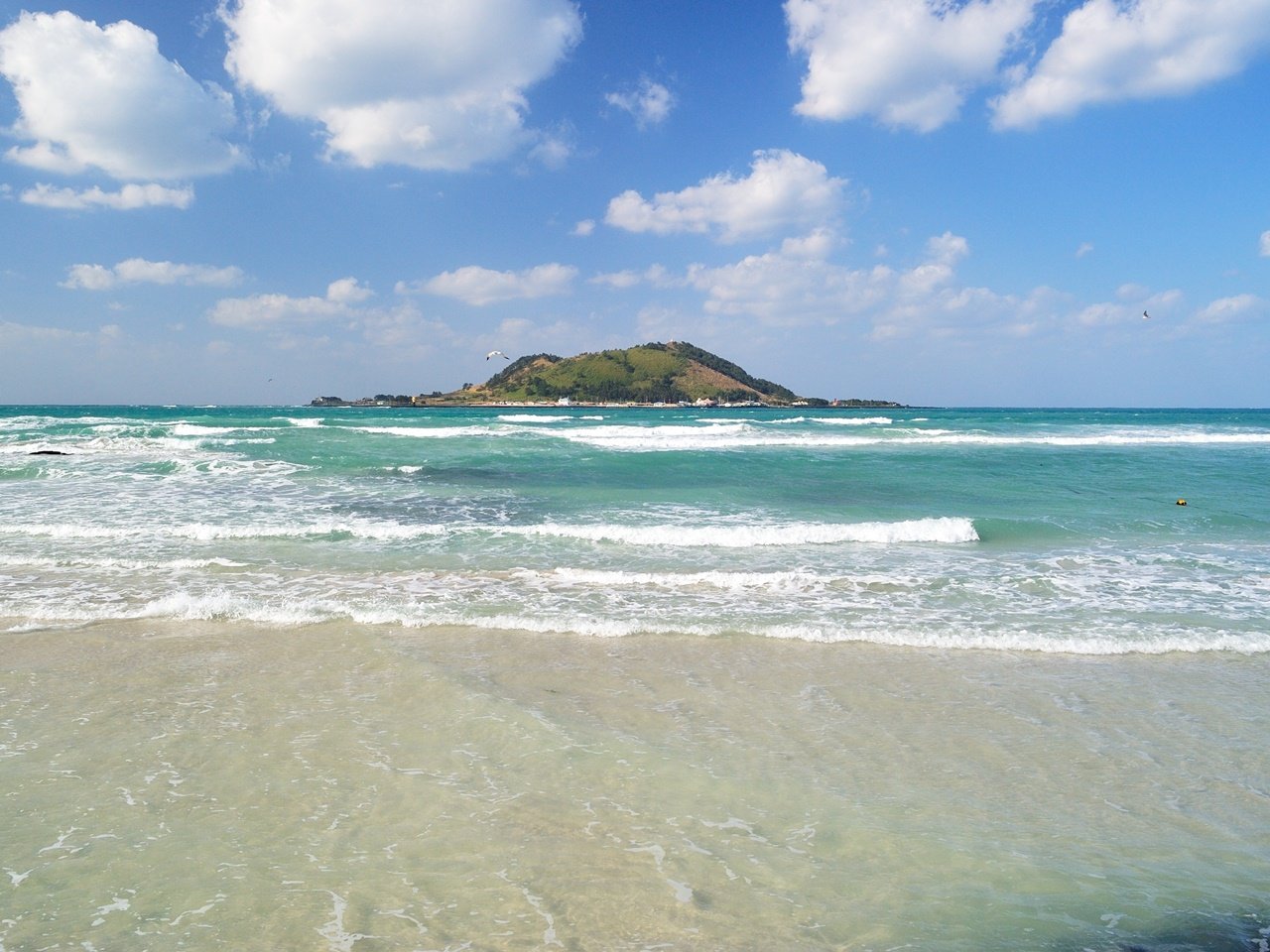 Photo by jipen on Adobe Stock
While Seongsan Ilchulbong is the best place to see the sunrise, Hyeopjae Beach is the best place to see the sunset. Lounge at the fine, white sand and relax after a whole day of sightseeing and exploring. Its white sand is the result of crushed seashells mixed with the sand, and its clear waters draw in tons of crowds. At sunset, immortalize your trip to Jeju and take stunning photos of the scenery before you. Take note that during August, there are more crowds than usual on the beach. Additionally, during the colder days of autumn and winter, the breeze may be too cold.
Discover South Korea's Unspoiled Wonders at Jeju Island
Jeju Island is home to many of South Korea's treasures. Because of its proximity from the main peninsula, it can be visited easily by plane and by ferry. It is also a popular tourist destination for couples and families although it has seen an increase of solo travelers over the years. Its natural attractions and well-preserved sites earned the island its well-deserved UNESCO World Heritage Site title.
There are plenty of things to do in Jeju Island. From perplexing rock formations to pristine beaches, the island packs a lot of gorgeous sights and places to visit. Get the best views of the island on top of Hallasan and view the sunrise at Seongsan Ilchulbong. Get a taste of authentic Jeju cuisine and try their haemultang (spicy seafood stew). For a refreshing and healthy drink, try Jeju's famous green tea. Whether you are visiting Jeju Island for the first time tr not, its beauty and relaxed atmosphere will leave you in awe.