29 Things to Do in Erie, PA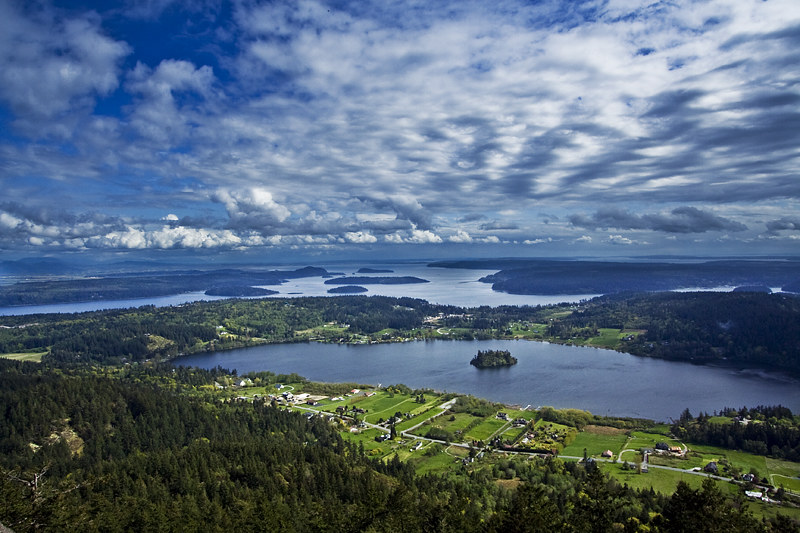 Lots of fun and thrilling things to do in Erie, PA await when you visit the fourth largest city in the Keystone State. While famous structures abound in Pittsburgh, a 2-hour road trip to Erie might be just what you need for a scenic getaway this weekend. Learn about Erie City's rich history through art collections and amazing museums, nature trails, different zoos, and other top attractions. From solo trips, couples, and family-friendly attractions, we gathered a list of top things to do and see in Erie, Pennsylvania.
Unique Things to Do in Erie, PA
1. Time Travel through Erie Maritime Museum
What better way to start your Erie tour than visiting the Maritime Museum for some historical adventure? Situated along the Erie waterfront, unravel Pennsylvania's maritime history through the museum's artifacts and visual images of the city's innovations. Also showcased here are key events, military service, and some of the famous names that greatly contributed to the city's maritime history.
Apart from interactive exhibits and models displayed around the art museum, visitors can see a steam-powered electricity generating station as well as the outdoor exhibit of USS Niagara, a ship that took part in the Battle of Lake Erie.
Erie Maritime Museum: https://www.eriemaritimemuseum.org/
2. Visit Lake Shore Railway Museum
Next up on the list is Lake Shore Railway Museum which should be on any train and railway enthusiast's itinerary. Located in the old New York Railroad Passenger Depot, just adjacent to the currently working trains, is actually a donations-funded museum. The Lake Shore Railway Museum was established in 1956 and has been an attraction worth stopping by in Erie, PA ever since.
Inside the Lake Shore Railway Museum, you can see many interesting art pieces and artifacts of steam locomotives, railroads, trains, and engines. While you're at it, why not check out the gift shop in the area and choose from cool t-shirts, caps, and railroad memorabilia as a souvenir to cap off your tour? Proceeds will not only help preserve and manage Lake Shore Railway Museum but will also help in restoring some of the displays inside the museum.
Lake Shore Railway Museum: https://lakeshorerailway.com/
3. Drop by the Tom Ridge Environmental Center
Tom Ridge Environmental Center or TREC is dedicated to educating its visitors about the ecological system, historical background, and geological features of Presque Isle. What's more, it is free for all to visit and learn!
Tom Ridge Environmental Center encourages environmental awareness by presenting interesting interactive exhibits that kids and adults can enjoy. In addition, it houses a gift shop and Big Green Screen theater where you can catch environmental and nature films. For a more immersive experience, Tom Ridge Environmental Center also offers monthly educational programs such as going on a hike and walking a trail while reading a storybook about nature.
In addition, a research center is also located in Tom Ridge Environmental Center that focuses on the watersheds and different forms of life in the Great Lakes and Presque Isle.
Tom Ridge Environmental Center: https://www.trecf.org/
4. Reach Among The Tallest Lights at Erie Land Lighthouse
To fully admire Lake Erie, Erie Land Lighthouse is a must-visit. Aside from the amazing panoramic view of the lake, stroll through the park around it to learn more about the area.
Situated on the eastern part of downtown Erie, it is one of the first American lighthouses in Erie along with Presque Isle Lighthouse and North Pier Lighthouse. Established in 1818, this 48-feet tall historical site serves as a reminder of the War of 1812, taking you back in time. The conical sandstone, spiral staircase, and brick interior make Erie Land Lighthouse even more stunning.
Erie Land Lighthouse: https://www.presqueislelighthouse.org/
5. Shop at Millcreek Mall
Hungry and want to grab something to eat? Drop by Millcreek Mall, a shopping center in downtown Erie between Peach Street and Interstate 79.
Millcreek Mall houses a wide variety of retail stores, kiosks, and restaurants to complete your mall experience. Shop until you drop and enjoy the tax-free clothing. Macy's, Old Navy, and Aéropostale are only some of the 175 stores located in Millcreek Mall. Done going on retail therapy and hungry? Outback Steakhouse, Red Lobster, and Subway are some of your options.
Millcreek Mall: https://www.millcreekmall.net/
Things to Do in Erie, PA for Families
6. Spend the afternoon at Presque Isle State Park
Bringing the whole family along? Start off your trip in Erie, PA by visiting one of the popular attractions, Presque Isle State Park. This 3,200-acre state park is a sandy peninsula that extends to Lake Erie, one of the Great Lakes in North America. Home to the best Erie beaches, adults and kids alike can enjoy a wide array of water activities such as swimming, fishing, canoeing, and water skiing.
However, if water activities don't sound like your cup of tea, Presque Isle State Park will not disappoint. Go on a boat tour to explore the beauty of Lake Erie, or roam around by hiking or in-line skating to appreciate the scenic views. The winding roads of Presque Isle are also home to a diverse species of beautiful birds. Visit around May and you will catch some warblers as they migrate through the best birding hotspots in the city. If you visit during winter, exciting activities such as cross-country skiing, ice fishing and boating, and ice skating await you.
7. Let Your Kids Have Fun at Children's Museum
Another thing to do with kids in Erie, PA is to visit the Children's Museum where your kids can create, explore and learn various things while having fun. The three-floor establishment has several exhibits that encourage creativity and help kids widen their imagination. It houses over 50 different interactive exhibits, art collections, and programming that focus on Science, Mathematics, Literacy, Health, Art, and Culture. This art museum is a non-profit organization and is located in downtown Erie.
Erie Children's Museum: https://www.eriechildrensmuseum.org/
8. Summon Your Creative Juices at the Erie Art Museum
Another art museum in Erie, PA where all ages can explore is the Erie Art Museum located in Discovery Square Corporation. Erie Art Museum boasts its well-preserved art pieces summing up to more than 8,000. This art museum also houses around 18 to 20 exhibits. Apart from different models and programs, Erie Art Museum also reflects its rich cultural history through various local and regional artworks such as American ceramics, Indian bronzes, and Tibetan paintings.
Erie Art Museum: https://erieartmuseum.org/
9. Experience the Adrenaline Rush at the Waldameer Park & Water World
Waldameer Park & Water World is the perfect amusement park for both kids and adults to enjoy in Erie, PA. Located right next to Presque Isle State, the free-admission park is popular for more than 100 thrilling roller coasters, slides, entertainment areas, and so much more. Enjoy classic rides such as Ferris Wheel, Carousel, and Flying Swings at Waldameer Park. If you're in for the adrenaline rush, you can ride the Chaos circular gondola swing or Ravine Flyer II which takes a spot in the top 10 wooden roller coasters in the world.
After exploring Waldameer Park, cool off at the Waldameer Water World. It's the ideal spot to spend any hot summer day. Try out the Giant Wave Pool, Tube Slides, Endless River, and more fun water activities! Make your stay at Waldameer Park & Water World worthwhile by trying out carnival-style games, checking out food stalls, dropping by the gift shop, and checking out the picnic pavilions.
Waldameer Park & Water World: https://waldameer.com/
10. Enjoy Different Inflatables at Flying Monkey Inflata Park
Traveling with kids? Or perhaps, are you a kid at heart? Then Flying Monkey Inflata-Park, the only one in the city, would be one of the most fun things to do in Erie, PA for you. This amusement park in Erie, PA provides a unique kind of bonding for families looking for a more active kind of vacation. It consists of different exciting attractions that range from big to small catering to all ages.
You can check out inflatables such as Meltdown, Wrecking Ball, Toddler Area, and many others. Test your ninja skills by trying out Big Baller. If you're with a group and you all want to have some competitive fun, don't make a pass on the Interactive Challenge area.
Flying Monkey Inflata-Park: https://flyingmonkeyerie.com/
11. Attend workshops at the Erie Playhouse
Kids love playing outdoors, but if it rains when you're in Erie, head to Erie Playhouse. Immerse yourself in art and join fun workshops at Erie PLAYtime, a program grown by the Erie Playhouse. It's definitely among the best things to do in Erie, PA with kids on a rainy day.
Established four years ago, the literacy program aims to inspire visitors, especially kids to read, listen to, and analyze songs, visual arts, drama, and stories. Erie PLAYtime is definitely a great stop in exposing kids to reading, listening, analyzing, and honing their abilities in retelling stories. With the help of art, kids are able to learn about self-esteem and confidence, regard for diversity of people, numbers, letters, and a lot more. Furthermore, Erie PLAYtime encourages a purposeful connection in sharing reading experiences. In addition, stories from the Imagination Library are also the inspiration for some of the shows produced by the Erie Playhouse.
Erie PLAYtime: https://www.erieplayhouse.org/
12. Beat the Heat at the Splash Lagoon Indoor Water Park
Another fun place to head to on a rainy day would be Splash Lagoon Indoor Water Park. It is home to nine water slides, several pools, and hot tubs, an interactive treehouse that offers 12 levels of activities, laser tag, a bowling alley, and other entertainment facilities! Make the most out of your stay at Splash Lagoon Indoor Water Park by experiencing the largest indoor wave pool in the eastern part of the United States which is the 200,000-gallon Wave pool.
After exploring the water park, grab something to eat at The Laguna Grill. You can also swing by the candy shop to treat the kids! Stop by the Surf Shop for some souvenirs—something to remind you of this awesome Splash Lagoon Indoor Water Park trip.
Splash Lagoon Indoor Water Park: https://www.splashlagoon.com/
13. Witness the Wildlife at the Erie Zoo and Botanical Gardens
With more than 400 animals roaming around a picturesque landscape, Erie Zoo & Botanical Gardens is among the top things to do in Erie, PA for families. From a safe distance, kids can explore and witness wildlife from around the world including African lions, Canadian lynx, cheetahs, warthogs, and many more! Educate yourself about the different behaviors of animals through guided tours that Erie Zoo offers to a group of 25 people or less. Behind-the-Scenes tours are also open for visitors where you can view the Rhino and Penguin exhibits. Kids can also watch animals play and eat by riding the train and carousels available at Erie Zoo.
After exploring the Erie Zoo, make sure to stroll through the 11 beautiful gardens in the Botanical Gardens, adjacent to the zoo. The stunning botanical gardens pride itself with over 400 varieties of plants and colorful flowers.
Erie Zoo & Botanical Gardens: https://www.eriezoo.org/
Things to Do in Erie PA for Couples
14. Enjoy a Romantic Stroll at Frontier Park
Not only is Frontier Park in Erie, PA the ideal spot for a romantic stroll, but it is also a learning space where you get to learn the vital role trees play in the environment and community. Frontier Park boasts over 250 tree species such as Dawn Redwood, Prairiefire Crabapple, Weeping White Pine, Gingko, Tulip tree, and more.
Besides experiencing the serene ambiance of Frontier Park, you can also go on a hike and bike trails during summer and sled riding during winter. Another activity that people find interesting in Frontier Park is the Labyrinth. This is designed with a network of paths to test one's memory and patience as one searches for the center of the Labyrinth. After strolling through the majestic Frontier Park, you can take a breather in the Virtual Tree Gazebo and just relax under the canopy.
15. Wine-tasting at Lake Erie Wine Country
A trip to Lake Erie Wine Country is a must for wine enthusiasts and couples looking for romantic things to do in Erie, PA. Lake Erie Wine Country takes pride in being the largest grape-growing region that sits along the southern shoreline of Lake Erie, just between Harborcreek, Pennsylvania, and Silver Creek, New York.
The 53-mile stretch of Lake Erie Wine Country offers 23 wineries to explore including 21 Brix Winery, Courtyard Winery, and many others. A lot of wines produced in Lake Erie Wine Country, specifically white wines, win international competitions. Be sure to experience wine tasting and get to know the diverse personalities of the award-winning wines in Lake Erie Wine Country.
Lake Erie Wine Country: https://www.lakeeriewinecountry.org/
16. Hike at Asbury Woods
For a private couple date, go for a hike at Asbury Woods. Take a romantic stroll through the beautiful 205-acres of land consisting of wetlands, forests, streams, historic properties, a nature center, and a nature play area.
Two of the most popular trails are the Greenway Trail and Boardwalk Trail. The 2.2 mile stretch of Greenway Trail is the longest trail in Asbury Woods featuring a picturesque green landscape. The latter, on the other hand, is only a 0.33-mile hike and is suitable for all ages.
Other activities you can do in Asbury Woods include fishing, biking, participating in craft workshops, and exploring the native plants garden, and animal exhibits. You can also go cross-country skiing during winter.
Asbury Woods: https://www.asburywoods.org/
17. Admire the Hagen History Center
History buffs will certainly enjoy checking out Hagen History Center, formerly known as the Erie Public Museum and Erie County Historical Society. It is one of the three historic properties of The Historical Society of Erie County and is situated inside the Watson Curtze Mansion.
Go on a romantic and educational trip to this museum and learn about the rich cultural history of Erie County dating back to 200 years ago. Apart from the archival collections and decorative displays, the beautiful architecture of Hagen History Center itself along with its ceiling and mosaics give its visitors a glimpse of the old Erie.
Hagen History Center: https://www.eriehistory.org/
18. Dine by the Lake at Bayfront Grille
Touring around Erie, PA with an empty stomach? Not really a good idea. Dine at Bayfront Grille, Erie PA to boost your energy! Located in Sheraton Erie Bayfront Hotel, this restaurant serves American breakfast, lunch, and dinner. It is especially known for its premier steak and seafood. Bayfront Grille, Erie PA is also a perfect spot for a romantic dinner for two with its amazing overlooking view of the Presque Isle Bay.
Sheraton Erie Bayfront Hotel: https://www.marriott.com/en-us/hotels/erisi-sheraton-erie-bayfront-hotel/dining/
19. Catch a Show at Warner Theater
For a more relaxed couple destination, why not stop by the Warner Theater in Erie, PA? Established in 1929, Vaudevillian history reflects through the Czechoslovakian glass, stunning chandeliers, and gold, silver, and bronze furniture touches.
Carrying the name of the renowned Warners Bros., expect to witness some of the best shows in this theater. Warner Theater in Erie, PA is home to Erie Philharmonic, Erie Broadway Series, and Erie Ballet and holds over 2,250 seats. Both you and your partner can catch riveting performances at entertainment shows, plays, concerts, and over 150 events at Warner Theater each year. In addition, Warner Theater in Erie, PA can be rented for community events such as weddings and receptions.
Warner Theater: https://www.eriewarnertheatre.com/
20. Try Golfing at Harbor Ridge Golf Course
Want to spend time in the great outdoors? Include Harbor Ridge Golf Course in your list of things to do in Erie, PA with your date. Harbor Ridge Golf Course is open to the public where you can enjoy the bentgrass trees, fairways, and greens while playing. Take on the challenging 9-hole golf course, or if you're a beginner, test your skills on the 280-yard long driving range.
After playing golf, grab a bite at the Harbor View Grill. Their menu consists of sandwiches, pizza, and salad. Refresh with a cold drink while watching the breathtaking views of the sunset on Lake Erie.
Harbor Ridge Golf Course: https://hrgolfcourseerie.com/
21. Watch Erie SeaWolves Play Baseball
A classic date for couples who love to watch baseball, coming to watch the Erie SeaWolves is something you and your partner will definitely enjoy together. Erie SeaWolves is a baseball team based in Erie, PA, and is an award-winning Double-A affiliate of the Detroit Tigers Major League Baseball club. You can catch them playing home games at UPMC Park situated in downtown Erie, PA.
Erie SeaWolves: https://www.milb.com/erie
22. Visit Erie Insurance Arena
What was an initial sports and entertainment facility in 1983, Erie Insurance Arena now hosts several events such as concerts, events, graduations, and other community events. Erie Insurance Arena is also home to the Erie Otters Hockey, NBA-D League Erie BayHawks, and Southern Indoor Football League Erie Explosion.
Erie Insurance Arena brings you an unforgettable experience with a new club level and luxury suites complete with comfortable lounges and unique access to the game. We're sure it would make an awesome date for couples who enjoy watching concerts and city events.
Erie Insurance Arena: https://www.erieinsurancearena.com/
23. Enjoy the Wonderful Views from Bicentennial Tower
Near the aforementioned Erie Maritime Museum is another tourist attraction that you can check out if you're looking for romantic things to do in Erie, PA. The Bicentennial Tower, built in 1996, was dedicated in celebration of Erie's bicentennial year. Having been named one of the largest structures in the state, the Bicentennial Tower is one of the best ways to take in the panoramic sights of Presque Isle and the whole of Erie City. In addition, the 187-feet tower is considered one of the city's iconic landmarks.
Bicentennial Tower: http://dobbinslandingerie.com/
24. Paint Pottery at Claytopia
Pottery painting in Claytopia is a relaxing activity that allows for self-expression. Established in 2004, it is situated in the West Erie Plaza. Although it can be intimidating at first, pottery painting can help in discovering and bringing out the couple's artistic sides. Not to mention is it a good way to mix up date nights.
Claytopia offers an impressive variety of ceramic pieces to choose from. Options range from functional and trendy pottery pieces such as mugs, dishware, vases, and figurines, to home accents and holiday pieces. Want to remember your trip to Claytopia? Bring home your art pieces as a souvenir or give them to your significant other as a gift!
Explore Erie, PA at Night
25. Have a fun-filled night at Lake Erie Speedway
If you're in to elevate your trip through outdoor activities, don't forget to include Lake Erie Speedway in your list of things to do in Erie, PA.
Race against friends or other racers in the course of your liking. You may choose from five different courses including Street Stocks, Compacts, Legend, Plyler Overhead Door Modifieds, and Bandoleros. Known as the "best dirt racing track in the area", make sure to expect a dirty and loud experience at Lake Erie Speedway.
Get behind the wheel of a dirt race car as you partake in the Kenny Wallace Dirt Racing Experience. Wanna test if you can go up to 130 mph speed? Ride a Camaro at extremely high speed as you join Pure Speed Racing. You can also visit during winter and watch ATV, UTV, and trike races at the Lake Erie Winter Showcase.
Lake Erie Speedway: https://www.lakeeriespeedway.com/
26. Guzzle Beer at Bullfrog Bar
Surely there are endless things to do in Erie, PA by day. But if you're looking to have a good time, consider experiencing the city through pubs like Bullfrog Bar that come alive at night.
Fondly dubbed as a "hybrid big city space meets neighborhood bar," this quaint 14,000 square feet lounge is the ideal space for night owls to just relax and cap off the day. Bullfrog Bar offers 100 varieties of beers to choose from. Guzzle American craft beers, long islands, local and imported beers, and more that range from $2.50 to $3 a bottle. Bullfrog Bar also serves an appetizing bar menu from brunch to dinner. Salads, burgers, pizza, wings, and many others are available at the bar.
27. Play and Win Big at Presque Isle Downs & Casino
Want to test your luck? Presque Isle Downs & Casino in Erie, PA is your best bet. It has been a go-to spot for people seeking gambling thrill and excitement.
Presque Isle Downs & Casino boasts over 1,700 slots of exciting games such as Wheel of Fortune, Gem Hunter, and Double Diamond. It also houses more than 30 table games to choose from such as Mississippi Stud, Roulette, and Blackjack.
When you've had enough of non-stop excitement at Presque Isle Downs & Casino, go shopping or simply relax and enjoy the live entertainment. You can also experience premium dining at the Bourbon & Brew. Up for a cold drink? Check out Trackside Bar, Bar 90, and The Hub.
Presque Isle Downs & Casino: https://www.presqueisledowns.com/
28. Cap off your day at Play Port Arcade & Family Center
For inexpensive amusement, head on to Play Port Arcade & Family Fun Center. They come complete with all sorts of classic retro games, virtual reality, and a laser tag facility. Kids and adults alike can choose from over 100 free fighting, shooting, and racing games. Other favorite interactive games at Play Port Arcade & Family Fun Center are Glow Golf and Lazer Frenzy.
29. Clink Glasses at The Cork 1794
Up for a few drinks? Whether you're looking for a spot perfect for an intimate experience or a meaningful gathering, The Cork 1794 in Erie, PA is the place to be. Unwind and clink glasses either in a cozy room or in the outdoor patio complete with fireplaces and televisions.
Choose from an impressive selection of liquors, beers, cocktails, and wines that are placed beautifully in cruvinets. Hungry? The Cork 1974 offers brunch, lunch, dinner, and even a kid's menu. Passionately developed by its very own culinary team, you can expect each dish to be top-quality.
Visit Erie, PA Today
This long list of things to do in Erie, PA sure offers non-stop excitement and learning for everyone. Whether you're seeking your next adrenaline rush or a peaceful and relaxing vacation, plan a worthwhile visit to Erie, Pennsylvania!