Why You Need Lederhosen For Oktoberfest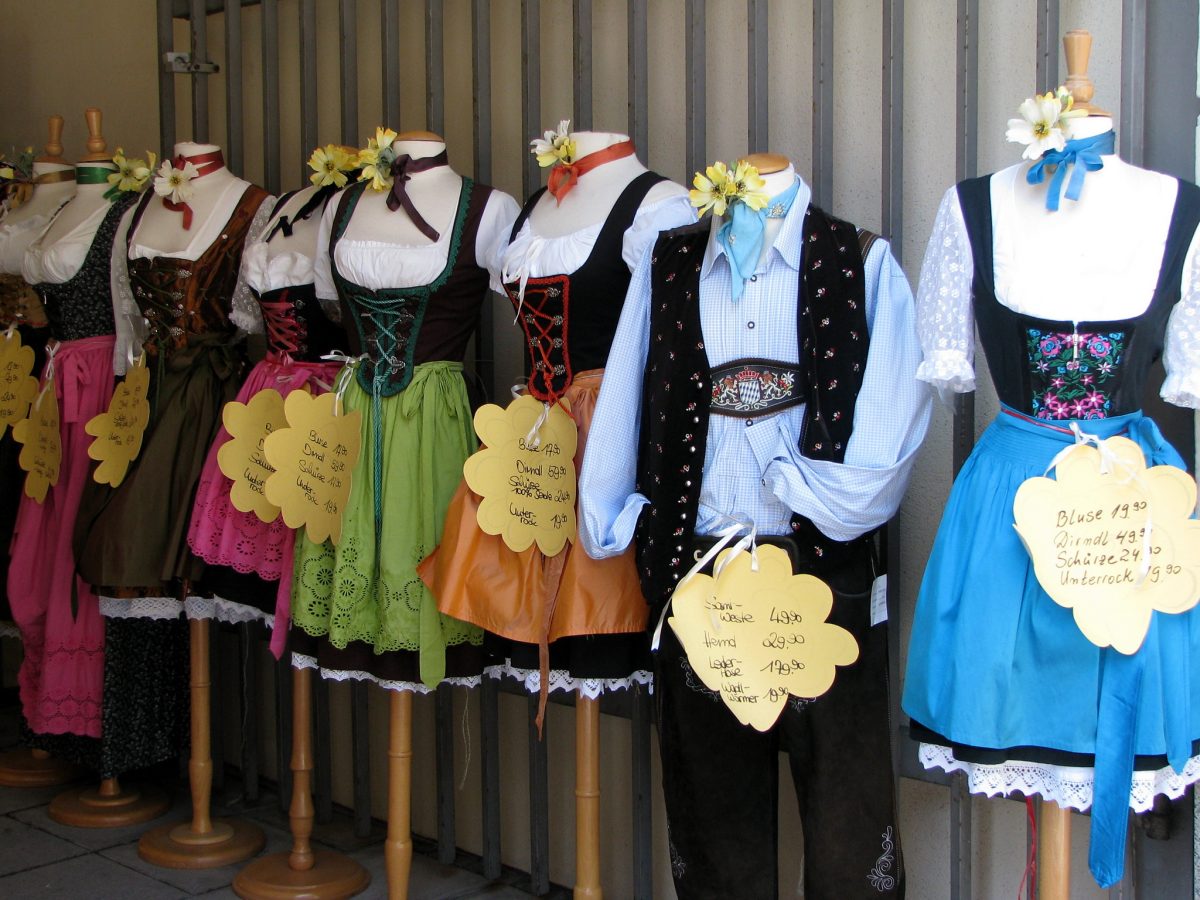 Why You Need Lederhosen For Oktoberfest
Few European events are as epic as the German Oktoberfest. Countless nationalities gather together to share brews and knock down the barriers separating cultures. Traditional music echoes through historic brew tents. Roasted bratwurst sizzle on hot grills. And fresh beers flow from massive barrels.
However, what makes Oktoberfest so great is the camaraderie. Friends are formed in under five minutes, as everyone laughs and revels in one another's lederhosen. Yet, those who fail to bring a pair stick out like a sore thumb. They may even miss out on the chance to find their lederhosen doppelgänger.
As a result, it is totally necessary to purchase a pair before taking off for the wild event. Those who are seeking a pair can look to the list below, and find a set that is perfect for the special event.
But First, What is Oktoberfest?
There is a lot more to Oktoberfest than just drunk college lads tossing back endless beers. The event has a rich history, which started nearly two centuries ago.
That history began in the year 1810 when the Bavarian Crown Prince Ludwig married the Saxon Princess Therese in Munich. The event was groundbreaking, creating an urgent need for a celebration to honor the royal marriage.
As a result, a massive celebration was staged outside of the royal gates. Locals from far and wide gathered to imbibe themselves on local beer and enjoy classic games. For five days alcohol was consumed from dawn to dusk, all while celebrating the royal wedding.
However, due to the event's massive success, it resurfaced again the next year, as an ode to the royal wedding. Thus, the tradition of Oktoberfest was born, which has continued ever since.
Second Off, Why You Need Lederhosen at Oktoberfest
Those who have ever arrived at a costume party without an outfit likely know the feeling of being the odd man out. That same feeling can be felt by those who attend Oktoberfest without lederhosen.
Locals, tourists, and elderly people stroll through the streets wearing lederhosen and dirndls as if they were the spotlight outfights at a Munich fashion show. But what exactly are the famous garments that seem to grab so much attention each year?
Lederhosen are leather pants adorned with deer antler buttons. Elaborate designs, threads, buttons, feathers and more are neatly pinned to each outfit, creating splendid designs that are impossible to ignore.
Thus, the event has somewhat evolved into a true fashion show, where attendees compare and display their superb outfits. As a result, those without a pair appear to be careless tourists, who don't respect the traditions of the event.
Where to Buy Lederhosen in Munich
The most cost-effective way to get lederhosen for Oktoberfest is online. While it does require knowing one's size, it is surely the best way to get a pair – especially for those who aren't living in Germany. But for those who are in a pinch, or can't find a pair before, there are still plenty of shops in Munich that have lederhosen for sale.
1.
Try Lederhosen hunting at C&A
While C&A certainly isn't a place imbued with tradition, the mass scale retailer does sell some pretty nice pairs of lederhosen and dirndls. Those searching for a pair can find genuine leather creations, decked with unique designs and buttons.
Yet, what makes C&A so fitting is that they carry nearly every size. Those who struggle to find their proper size can surely rely on the megastore to carry something that will fit. Best of all, nearly every garment costs only a fraction of what similar traditional retailers offer.
Carrying around lederhosen for months is a backpacker's worst nightmare. While the traditional costume is very cool, it is large, heavy, and takes up a fair chunk of space.
Thankfully, there are a handful of places in Munich to rent lederhosen, where visitors can simply hand them back once the alcohol-fuelled fun ends. And amongst the best of those places is Bavarian Outfitters, a rental shop that specializes in distributing the costumes for locals and tourists alike.
Bavarian Outfitters can be found right in the heart of Munich, in an easy to access location that is ideal for last-minute visitors. The lederhosen and dirndls they offer are all top quality and are sure to impress even the pickiest of shoppers.
Contrary to C&A, Trachten Rausch is a retailer which is strongly tied to tradition.
The small shop that can be found in the heart of Munich offers traditional German clothing made by hand, which is created in small batch quantities. As a result, each model is intricately designed and formed to strict standards, with only a handful of sizes available.
While the store's online site does showcase a handful of its products, the true magic is what lies in the shop. It is there that dozens of more varieties of the traditional Oktoberfest costumes can be found.
Eager beavers who can't wait to get their hands on a pair of lederhosen can find the perfect pair at Angermaier – a traditional distributor that can be found in Munich, Berlin, Stuttgart, and Ulm.
Angermaier has been dishing out beautiful Oktoberfest garments since 1948. The traditional shop offers a massive variety of costumes, in order to meet the tastes of all. Bargain hunters, luxury shoppers, and exhausted parents can find top goods at every site, all ranging in price and features.
Yet what is most notable about the brand is its worldwide fame. Popular celebs such as Arnold Schwarzenegger, Dirk Nowitzki, and even Snoop Dogg have all donned the trendy wear at one point or another.
Trachten Heider
Shopping for lederhosen or dirndls can be tough, especially for those who have never done it before. Thankfully, Trachten Heider is just the place to go for those who are confused and in grave need of help.
Trachten Heider is yet another vendor which offers a variety of costumes for Oktoberfest. The selection is full of quality pieces that range from budget-friendly to luxury.
However, what makes the shop so ideal is its superb customer service, as the employees try their very best to equip every visitor with the right lederhosen. As a result, even the most clueless of shoppers can be fitted with the perfect lederhosen for the big event.
Ludwig and Therese
A trip to the Oktoberfest is a memory to treasure. So for many, buying high-end lederhosen or dirndl is a great way to take home an authentic keepsake from the event.
Ludwig and Therese is just the place for those looking for an ultra-classy pair of traditional garments. The Bavarian outfitter offers a variety of high-end brands, which are all fashioned with unique designs and features.
Top designs from brands such as Country Maddox, Marjo, Kruger, Gottseidank, and a handful of others can all be found at the retail location or through the online store. Act fast though, as the popular styles often get snatched up months ahead of the big event.
If you're planning your trip, here's everything you need to know about Oktoberfest in Munich!