Your Guide To Lake Como, Italy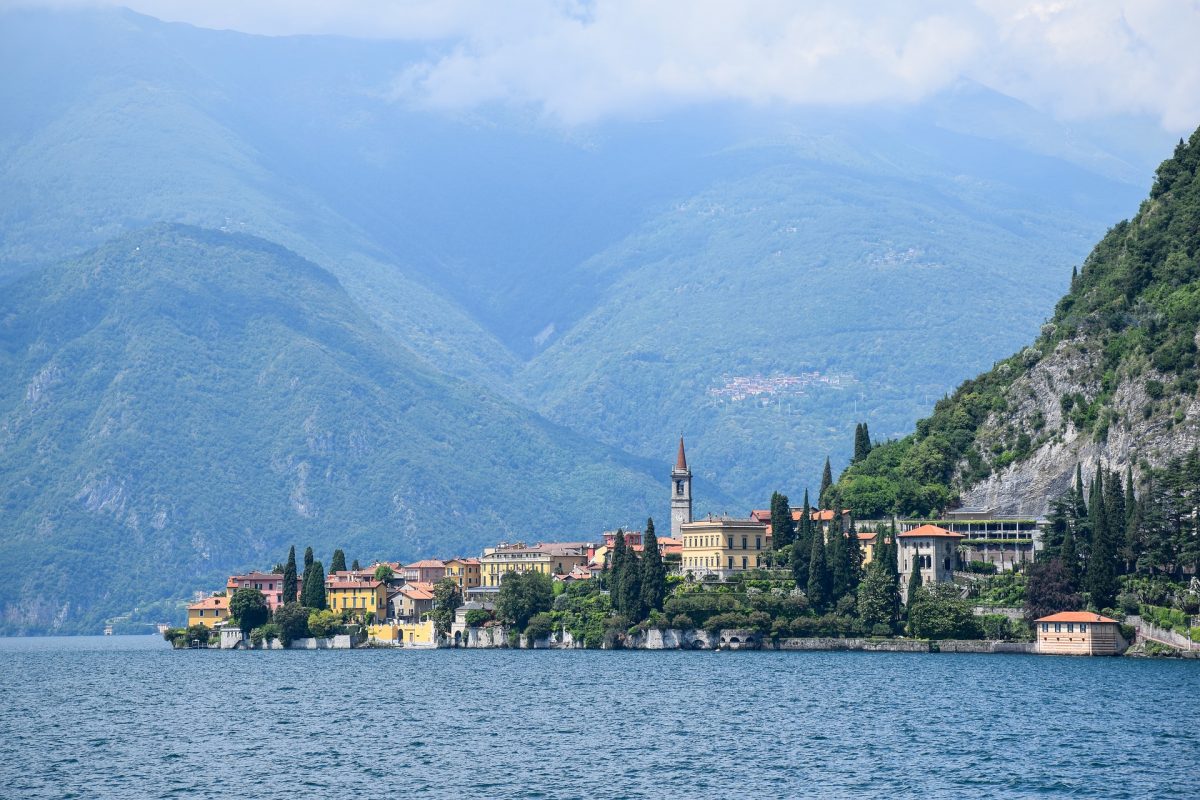 A gorgeous spot not to be missed, Lago di Como.
Located at the foot of the Alps, Lake Como is the third largest lake in Italy. Surrounded by snowy Alpine peaks and charming towns, you will find one of the most picturesque sceneries in the world.
Shaped like an upside-down Y, with luxurious villas, beautiful gardens and lakeside towns surrounding the lake, there is no doubt why Lake Como is a day trip hotspot for both locals and tourists alike.
When To Visit Lake Como
The best time to visit Lake Como is during the summer. Thanks to the mountains, the temperature remains relatively cool. This is also the peak period where Lake Como welcomes the largest number of tourists. If you wish to avoid the crowd, visit on a weekday.
Spring or fall is another good time to visit Lake Como. You can expect a smaller crowd, but be prepared for some showers and low temperatures.
Getting To Lake Como
The most common mode of transport to Lake Como is by train from Milan.
If you're planning to visit the western branch of the lake, there are three railway lines that connect Milan and the city of Como: Milano Porta Garibaldi to Como S. Giovanni, Milano Cadorna to Como Nord Lago, and Milano Centrale to Como S. Giovanni.
The first two lines take approximately 1 hour, and the third line 40 minutes. Ticket prices range between €4.80 (USD 5.41) and €11.90 (USD 13.40).
Alternatively, you can choose to travel by train to the eastern branch of Lake Como. This train route passes through several towns on the eastern side of the lake, including Lecco, Varenna, and Colico. The journey between Milan and Lecco is approximately 40 minutes.
Plan your trip and reserve your train tickets early to secure a seat!
To get to other towns at Lake Como, you can continue your journey by boat, bus or taxi.
Getting Around Lake Como
The sweeping shoreline and magnificent villas look the best from the water. With Como as the main departure point, ferries take a zig-zag route up the western branch. There are three different ferry routes, and day passes are also available where you can take an unlimited number of trips. This way, you can explore the waterfront towns freely in Lake Como without worrying about the ferry tickets.
Cruises touring the entire lake in around eight hours are also available from Como or Lecco, where you can dine on board while enjoying the scenic view of Lake Como.
Beautiful Towns Of Lake Como
Located just 40 kilometres north of Milan, Como is the gateway to Lake Como, inviting tourists to stop over at this small town. Visit the town centre, Piazza San Fedele, where you can find cosy cafes and specialty shops, or continue towards Piazza del Duomo, to admire the impressive Como Cathedral.
Just across the town, take the funicular up to the village of Brunate, which offers a bird's eye view of the town and lake.
The Pearl of Lake Como. Any trip to Lake Como is incomplete without a visit to this elegant town of Bellagio. Sitting at where the three branches meet, and probably the most famous town of Lake Como, Bellagio is visited by boatloads of visitors every day. Walk on the colourful alleyways of Bellagio where you can find shops and restaurants selling local products.
When you're at Bellagio, don't miss the gardens of Villa Melzi and Villa Serbelloni.
The garden of Villa Melzi, which opens from end March to early November, is home to a large number of exotic trees. If you visit in April and May, remember to catch the blooming of the camellias and rhododendrons. You can also find Egyptian sculptures and Roman statues, adding to the romantic atmosphere of the garden. Each ticket costs €6.50 (USD 7.33), which includes entrance to the chapel and museum.
On the hilltop stands the Villa Serbelloni, built in the 15th century, with a splendid view of Lake Como. Only guests of the villa are allowed into its interior, but anyone can book a guided tour for a visit to its garden surrounding the villa. It costs €9 (USD 10.15) each to enter the garden.
This pretty little fishing village makes a good base for you to explore Lake Como, with trains running from Milan. That said, this modest town can be a breath of fresh air from its sister towns, Como and Bellagio.
One of the best things you could do in Varenna is a visit to the magnificent Renaissance Villa Monastero. Once a convent, it is now a museum, with its vast terraced garden open to the public. The beauty of the villa makes it an ideal setting for wedding and photographic shootings.
After that, take a small hike up to the Castello di Vezio, which has been standing for more than a thousand years for the attractive ruins, fantastic views, and falconry displays. Don't forget to check out the collection of ghosts made out of old sheet fabric and the resident birds of prey!
Chill by the promenade of Menaggio, or take a stroll amongst pretty flower beds and colourful houses. Due to its strategic location, ferry services pass by this laid back town, making it a popular tourist spot. Apart from the various lake activities, you can also choose between hiking and cycling in its surrounding hills. There's so much fun to explore in Menaggio!
Home to the 18th century Villa Carlotta, tourists flock to Tremezzo to visit this villa and garden. Boasting a wonderful collection of the 18th and 19th centuries paintings and sculptures, this villa is also famous for its garden, with over 150 species of the finest azaleas and rhododendrons.
Its mild climate and beautiful location make Tremezzo a favourite place to stay.
This is the only island on the lake that can be reached by boat. The ferry to the island leaves from Sala Comacina. Cursed by the bishop of Como in 1175, and thereafter known as the Cursed Island, this island is a must when visiting Lake Como. Comacina Island was an important place of worship in ancient times, as evidenced by the archeological remains found. This island, with archaeologist sites and three artist houses, has now become a haven for artists.
Are you ready to explore Lake Como, one of the most dramatic of the lakes in Italy? Plan a day trip or an overnight trip to Lake Como when you're in Milan!