Dublin Solo Travel: How To Have A Fun & Safe Solo Trip To Dublin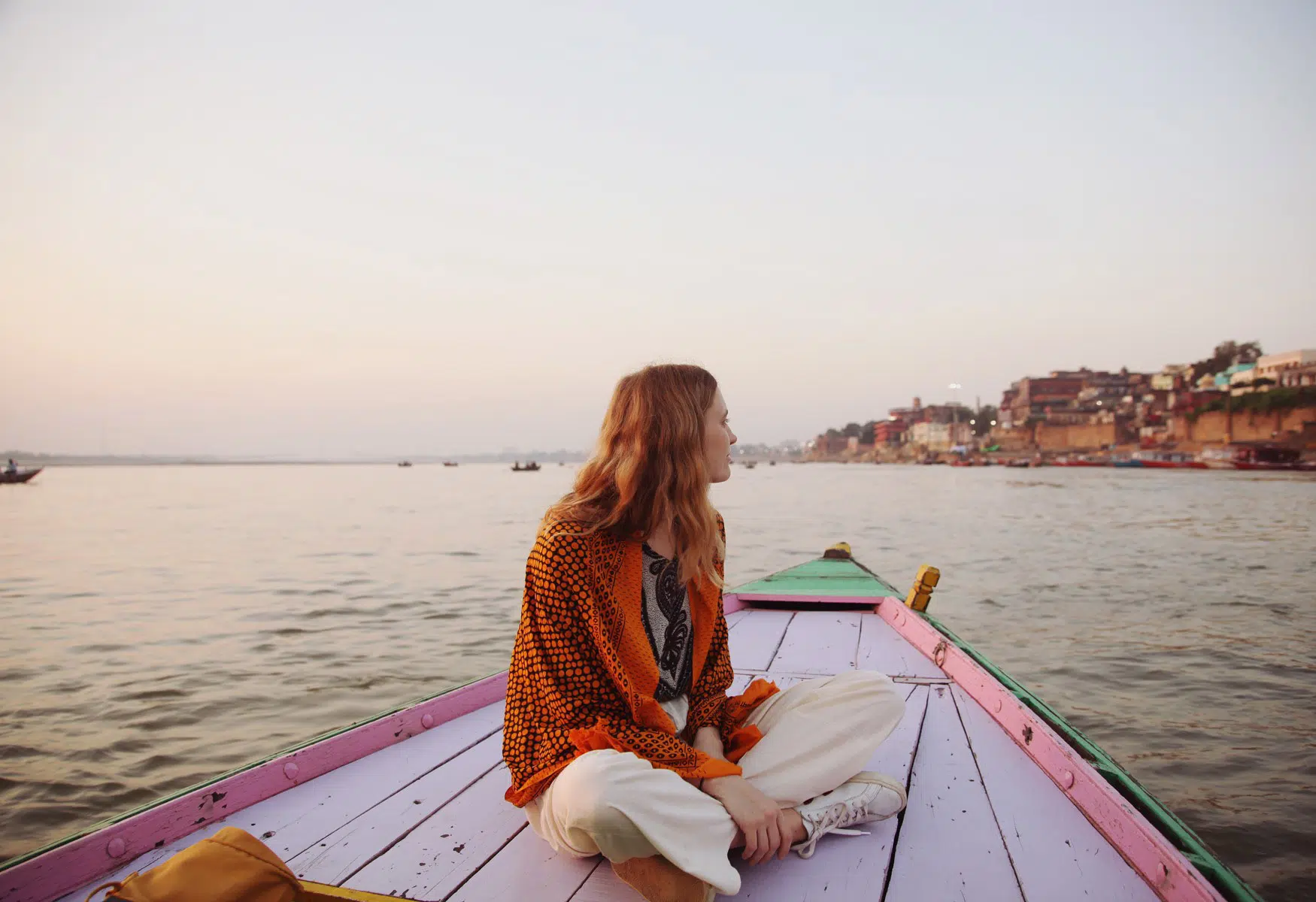 Introduction
Welcome to the vibrant and welcoming city of Dublin, Ireland's capital and a perfect destination for solo travel. With its rich history, exciting cultural scene, and friendly locals, Dublin offers a unique experience for those exploring the city on their own. Whether you're a history buff, a music lover, a foodie, or just seeking adventure, Dublin has something for everyone.
Dublin is known for its lively atmosphere, beautiful architecture, and famous landmarks such as Trinity College, Guinness Storehouse, and Temple Bar. But beyond the tourist hotspots, there's a whole city waiting to be discovered. From charming neighborhoods to cozy pubs, Dublin is a city that invites solo travelers to immerse themselves in its rich heritage and vibrant culture.
But before you embark on your solo adventure to Dublin, it's important to plan ahead and take some necessary precautions to ensure a safe and enjoyable trip. In this guide, we'll provide you with essential tips and advice on how to have a fun and safe solo trip to Dublin. From selecting the right accommodation to navigating the city's transportation system, we'll cover everything you need to know to make the most of your solo adventure in Dublin.
So pack your bags, put on your walking shoes, and get ready to explore the wonders of Dublin. The city's charm, warm hospitality, and endless possibilities await you. Let's dive in and discover how to make your solo trip to Dublin an unforgettable experience.
Why Choose Dublin for Solo Travel?
Dublin is a fantastic destination for solo travelers for several reasons. Here are a few compelling reasons why you should choose Dublin for your solo adventure:
Warm and Welcoming Atmosphere: Irish hospitality is famous worldwide, and you'll experience it firsthand in Dublin. The locals are friendly, approachable, and always ready to lend a helping hand. It's easy to strike up a conversation and make new friends while exploring the city.
Rich Cultural Heritage: Dublin is a city steeped in history and culture. From its iconic landmarks to its historical sites and museums, there's always something fascinating to explore. Immerse yourself in the city's literary history, visit the Book of Kells at Trinity College, and walk in the footsteps of literary giants like James Joyce and Oscar Wilde.
Vibrant Music and Arts Scene: Dublin is a hub of creativity and artistic expression. You'll find live music performances in traditional pubs and cutting-edge venues, showcasing both traditional Irish music and contemporary acts. The city also hosts numerous festivals throughout the year, celebrating music, theater, and the arts.
Cosmopolitan and Compact City: Dublin is a compact city, making it easy to navigate and explore on foot. Most of the city's top attractions are within walking distance of each other, allowing you to make the most of your time. The city's efficient public transport system, including buses and trams, also makes it convenient to venture further afield.
A Culinary Delight: Dublin is a food lover's paradise, with an array of dining options to suit every taste and budget. From traditional Irish fare to international cuisines and trendy food markets, you'll be spoiled for choice. Don't forget to indulge in some traditional fish and chips or sample a pint of the world-famous Guinness.
Safe and Secure: Dublin is generally considered a safe city for travelers. However, it's always important to exercise caution and be aware of your surroundings, especially when traveling alone. We'll provide you with some essential safety tips later in this guide to ensure a worry-free experience.
So, whether you're a history enthusiast, a music lover, or simply looking to experience the famed Irish hospitality, Dublin offers a delightful blend of culture, entertainment, and exploration for solo travelers. Get ready to immerse yourself in the charm of this vibrant city and create memories that will last a lifetime.
Essential Tips for a Safe Solo Trip
When traveling solo to any destination, including Dublin, it's crucial to prioritize your safety and take precautions to ensure a secure and enjoyable trip. Here are some essential tips to keep in mind:
Research and Plan Ahead: Before your trip, research the destination and familiarize yourself with the local customs, laws, and transportation system. Plan your itinerary, but also leave room for flexibility and spontaneous discoveries.
Stay Connected: Make sure to have a working mobile phone with a local SIM card or an international roaming plan. Share your travel plans with a friend or family member back home and keep them updated regularly.
Blend In: While exploring Dublin, it's a good idea to blend in with the locals and avoid drawing unnecessary attention. Dress smartly and respectfully, and be mindful of your belongings to deter pickpockets.
Trust Your Instincts: Listen to your gut instincts and trust your intuition. If a situation or a person feels uncomfortable, remove yourself from it. Your safety should always be your top priority.
Use Reliable Transportation: Dublin has a reliable public transportation system, including buses and trams. Stick to authorized taxis or ride-hailing services like Uber for late-night travels. Avoid unlicensed taxis and exercise caution when using public transportation during off-peak hours.
Secure Your Accommodation: Choose a reputable hotel, guesthouse, or hostel for your stay in Dublin. Read reviews and check for safety features like secure entrances, lockers, and 24-hour staff assistance.
Keep Important Documents Safe: Make photocopies of your passport, identification, and travel insurance documents. Keep the originals in a secure location and carry the copies separately. Consider using a money belt or hidden pouch to store valuables.
Stay Alert in Crowded Areas: Dublin's popular tourist areas can get crowded, especially during peak seasons. Stay vigilant in crowded places, such as markets, festivals, and public transportation, and keep an eye on your belongings at all times.
Avoid Revealing Too Much Personal Information: While it's natural to strike up conversations with locals and fellow travelers, be cautious about sharing personal information with strangers. Protect your privacy and be mindful of sharing details about your accommodation or travel plans.
Emergency Numbers: Save important emergency numbers on your phone, including local authorities, embassy or consulate contacts, and your accommodation's front desk. In case of any emergencies, you will have the necessary information readily available.
By following these essential tips, you can ensure a safe and worry-free solo trip to Dublin. Remember, being well-prepared and maintaining a vigilant mindset are key to having a memorable and enjoyable experience in the city.
Choosing Accommodation and Neighborhoods
Choosing the right accommodation and neighborhood is crucial for a solo traveler in Dublin. Here are some factors to consider when selecting your accommodation:
Safety: Prioritize safety when choosing where to stay. Look for accommodations in well-lit areas with good security measures and 24-hour reception. Reading reviews from previous guests can give you insights into the safety and security of a particular place.
Location: Consider what you want to explore and choose a neighborhood that is convenient for your itinerary. The city center, including areas like Temple Bar and O'Connell Street, is a popular choice due to its proximity to major attractions, restaurants, and nightlife.
Transportation: Check the accessibility of public transportation from your accommodation. Dublin has an efficient bus and tram network, so staying near a bus or tram stop can make it easier to explore the city and beyond.
Budget: Determine your budget range and look for accommodations that fit within it. Dublin offers a range of options, from budget hostels to luxury hotels and serviced apartments. Booking in advance and comparing prices can help you find the best deal.
Amenities: Consider the amenities that are important to you, such as free Wi-Fi, breakfast, laundry facilities, or a communal kitchen. These can enhance your comfort and convenience during your stay.
Solo Traveler-Friendly: Look for accommodations that are known for catering to solo travelers. Some hostels and hotels organize social activities and events, providing opportunities to meet fellow travelers and make new friends.
Neighborhood Atmosphere: Research the different neighborhoods in Dublin to find the one that matches your preferences. Each neighborhood has its unique charm and character, whether it's the lively atmosphere of Temple Bar, the historic streets of Georgian Dublin, or the trendy vibe of the Docklands.
Reviews and Recommendations: Read reviews from previous guests to get a sense of the quality and vibe of a particular accommodation. Websites like TripAdvisor and Booking.com can provide valuable insights and recommendations.
Ultimately, the best accommodation and neighborhood for you will depend on your preferences, budget, and travel plans. Take your time to research and choose wisely to ensure a comfortable and enjoyable stay in Dublin.
Exploring Dublin's Top Attractions Solo
Exploring Dublin's top attractions as a solo traveler is an exciting and rewarding experience. Here are some must-visit places that you can explore on your own:
Trinity College: Start your solo adventure by visiting Trinity College, one of Ireland's oldest and most prestigious universities. Explore the stunning campus, marvel at the architecture, and don't miss the opportunity to see the famous Book of Kells exhibition.
Guinness Storehouse: No visit to Dublin is complete without a trip to the Guinness Storehouse. Take a self-guided tour through the seven floors of the old brewery, learn about the brewing process, and enjoy a pint of Guinness with panoramic views of the city from the Gravity Bar.
Dublin Castle: Discover the history of Dublin at Dublin Castle, a magnificent complex dating back to the 13th century. Explore the State Apartments, visit the Chapel Royal, and stroll through the beautiful gardens. Don't forget to check the schedule for guided tours and exhibitions.
St. Patrick's Cathedral: Immerse yourself in Dublin's religious heritage at St. Patrick's Cathedral, the largest cathedral in Ireland. Admire the Gothic architecture, stroll through the peaceful gardens, and attend a choral service for a truly spiritual experience.
Kilmainham Gaol: Step back in time and visit Kilmainham Gaol, a former prison turned museum. Take a guided tour to learn about Ireland's struggle for independence and the political prisoners held here. It's a powerful and educational experience that shouldn't be missed.
National Museum of Ireland: Explore the rich history and culture of Ireland at the National Museum of Ireland. From archaeology to decorative arts and history, the museum houses a vast collection of artifacts that will transport you through Ireland's past.
Phoenix Park: Escape the hustle and bustle of the city and enjoy some peaceful time in Phoenix Park, one of the largest urban parks in Europe. Take a leisurely stroll, rent a bike, or have a picnic surrounded by nature. Don't forget to visit the Dublin Zoo located within the park.
Temple Bar: Experience Dublin's vibrant nightlife and soak up the lively atmosphere of Temple Bar. Explore the cobblestone streets, visit traditional pubs, listen to live music, and mingle with locals and other travelers.
Merrion Square: Marvel at the Georgian architecture and visit Merrion Square, home to colorful doors and the famous Oscar Wilde statue. Take a leisurely walk in the park, spot the beautiful sculptures, and soak up the charming ambiance.
Grafton Street: Indulge in some retail therapy on Grafton Street, Dublin's premier shopping street. Explore the shops, boutiques, and department stores. Don't miss the chance to catch live street performances and enjoy the vibrant atmosphere.
Remember to check the opening hours, book tickets in advance when necessary, and allow yourself ample time to fully enjoy each attraction. Solo exploration allows you the freedom to immerse yourself in Dublin's rich history, culture, and vibrant atmosphere, making unforgettable memories along the way.
Navigating Dublin's Public Transportation System
Getting around Dublin as a solo traveler is easy thanks to its efficient and reliable public transportation system. Here are some tips to help you navigate Dublin's public transportation:
Dublin Bus: Dublin Bus is the primary mode of public transportation in the city. With an extensive network of routes, it covers almost every corner of Dublin. Utilize the Dublin Bus app or website to plan your journey, check schedules, and find the nearest bus stops.
Leap Card: Consider purchasing a Leap Card, a reloadable smart card that offers discounted fares on buses, trams, and trains. It can be topped up at various locations, including convenience stores and Luas stations.
Luas: The Luas is Dublin's light rail system consisting of two lines: the Red Line and the Green Line. It connects key areas of the city, including the city center, suburbs, and popular attractions. Check the Luas website or app for schedules and fares.
DART: The DART (Dublin Area Rapid Transit) is a suburban train service that runs along Dublin's coastline, offering scenic views of the Irish Sea. It's an excellent option for traveling to coastal areas and neighboring towns like Howth and Bray.
Real-Time Information: Take advantage of real-time information displays at bus stops and Luas stations. They provide updates on the arrival times of buses and trams, allowing you to plan your journeys more efficiently.
Pay Attention to Bus Numbers and Destinations: When taking a bus, pay attention to the bus number and destination displayed on the front of the bus. This ensures you're boarding the correct bus and heading in the right direction.
Plan for Traffic: Dublin's city center can experience heavy traffic, affecting bus travel times. It's advisable to plan your journeys with some extra time in mind, particularly during peak hours.
Accessible Transport Options: Dublin's buses and trams are equipped with accessibility features for individuals with disabilities or limited mobility. Check the Dublin Bus and Luas websites for information on accessible routes and services.
NightLink Services: If you're enjoying Dublin's nightlife, take advantage of the NightLink bus services that operate during the late hours. They provide a safe and convenient way to get back to your accommodation after a night out.
Walking and Cycling: Dublin has a compact city center, making it easy to explore on foot. Consider using a bike-sharing service like Dublinbikes to navigate the city at your own pace. Just remember to follow road rules and be mindful of pedestrians.
With a bit of planning and familiarity with Dublin's transportation options, you can confidently navigate the city and reach your desired destinations with ease. Public transportation in Dublin offers a convenient and cost-effective way to explore the city's attractions and beyond.
Enjoying Dublin's Nightlife and Entertainment Scene
Dublin is renowned for its vibrant nightlife and lively entertainment scene. As a solo traveler, you'll have plenty of opportunities to immerse yourself in the city's energetic atmosphere and experience the best of its nightlife. Here are some tips for enjoying Dublin's nightlife as a solo traveler:
Temple Bar: Explore the iconic Temple Bar area, famous for its pubs, live music, and vibrant ambiance. Enjoy traditional Irish music sessions, indulge in a pint of Guinness, and soak up the lively atmosphere. Don't miss the chance to chat with the locals and fellow travelers.
Pub Culture: Dublin's pub scene is legendary. Venture beyond Temple Bar and explore the city's traditional pubs, where you can enjoy a cozy atmosphere, friendly conversations, and live music. Some popular pubs include The Brazen Head, The Stag's Head, and O'Donoghue's.
Live Music Venues: Dublin is a hub for live music, catering to a wide range of tastes. From traditional Irish music to rock, jazz, and folk, you'll find venues like Whelan's, The Button Factory, and The Olympia Theatre hosting performances by local and international artists.
Comedy Clubs: If you're in the mood for laughter, Dublin's comedy clubs offer a fantastic night out. Check out venues like The Comedy Crunch, The Laughter Lounge, and The International Bar for hilarious stand-up comedy shows.
Theatres and Performances: Dublin has a thriving theater scene, with a variety of performances to choose from. Catch a play at the famous Abbey Theatre, watch a musical at the Bord Gáis Energy Theatre, or explore smaller theaters like The Gaiety and The Smock Alley Theatre.
Late-Night Venues: If you're looking to dance the night away, Dublin has a range of late-night venues to choose from. The Button Factory, Opium, and Copper Face Jacks are popular spots for late-night partying and dancing.
Food and Drink Tours: Join a food or drink tour to explore Dublin's culinary delights. Not only will you get to taste delicious Irish food and drinks, but you'll also learn about the city's culinary history and culture.
Night Markets and Events: Keep an eye out for nighttime markets and events happening in Dublin. From vintage flea markets to food festivals, these events offer a unique experience and a chance to discover local artisans and vendors.
Safety Considerations: While enjoying Dublin's nightlife, it's important to prioritize your safety. Stick to well-lit areas, be cautious with your belongings, and avoid excessive alcohol consumption. When heading back to your accommodation, consider using licensed taxis or ride-hailing services like Uber.
Meetup Groups and Social Events: If you're looking to connect with other solo travelers or locals, consider joining meetup groups or attending social events. Websites like Meetup.com host a variety of events, including pub crawls, cultural activities, and group outings.
Dublin's nightlife and entertainment scene offers a vibrant and unforgettable experience for solo travelers. Whether you're seeking live music, comedy, theater, or a lively pub atmosphere, Dublin has something for everyone to enjoy. So, get ready to have a memorable night out and make new friends along the way.
Experiencing Dublin's Food and Drink Culture
Dublin is a haven for food and drink enthusiasts, offering a diverse culinary scene deeply rooted in Irish traditions and international influences. From traditional Irish pubs to trendy cafes and Michelin-starred restaurants, Dublin has something to satisfy every palate. Here's how you can experience Dublin's food and drink culture as a solo traveler:
Irish Cuisine: Indulge in traditional Irish dishes like hearty Irish stew, fish and chips, colcannon (mashed potatoes with cabbage), and boxty (traditional Irish potato pancake). Visit traditional pubs and cozy eateries to savor authentic Irish flavors.
Food Markets: Explore Dublin's vibrant food markets, such as the Temple Bar Food Market and the Irish Village Markets. These markets offer a wide range of delicious street food, fresh produce, artisanal products, and a chance to mingle with local food producers.
Famous Dublin Whiskey: Pay a visit to one of Dublin's historic whiskey distilleries, such as Jameson Distillery Bow St. or Teeling Whiskey Distillery, to learn about the whiskey-making process and sample some renowned Irish whiskey brands.
Coffee and Cafes: Dublin has a thriving coffee culture, with numerous specialty coffee shops dotted throughout the city. Take a break from exploring and enjoy a cup of expertly brewed coffee, accompanied by freshly baked pastries, at popular cafes like 3FE, Brother Hubbard, or Network Café.
Seafood Delicacies: Being surrounded by the Irish Sea, Dublin is a great place to indulge in fresh seafood. Stop by seafood restaurants and market stalls to try locally sourced oysters, Dublin Bay prawns, smoked salmon, or a traditional seafood chowder.
Pub Culture: Visit traditional Irish pubs to experience Dublin's rich pub culture. Enjoy a pint of Guinness or a local craft beer while engaging in conversations with friendly locals, listening to live music, and soaking up the cozy ambiance.
Food and Drink Tours: Join a food or drink tour to explore Dublin's culinary gems. These tours provide an opportunity to sample a variety of dishes, visit local food artisans, and gain insights into Dublin's food history and culture.
Brunch and Afternoon Tea: Treat yourself to a leisurely brunch or traditional afternoon tea experience at one of Dublin's elegant hotels or trendy cafes. Indulge in delectable pastries, finger sandwiches, and an assortment of teas while enjoying the cozy ambiance.
Fusion and International Cuisine: Dublin's food scene goes beyond traditional Irish fare. You can explore a wide range of international cuisines, including Italian, Indian, Vietnamese, and Middle Eastern. Explore trendy neighborhoods like South William Street and Camden Street for diverse dining options.
Whiskey and Beer Tastings: Take part in whiskey and beer tastings to expand your knowledge and appreciation of Irish spirits. Many bars and distilleries offer guided tastings where you can sample different varieties and learn about the production process.
From traditional Irish dishes to global culinary influences, Dublin's food and drink culture offers a delightful journey for solo travelers. Embrace the flavors, immerse yourself in the local ambiance, and let Dublin's vibrant food scene leave a lasting impression on your taste buds.
Meeting Locals and Making Friends in Dublin
As a solo traveler in Dublin, there are plenty of opportunities to meet friendly locals and make new friends. The city's warm hospitality and vibrant social scene make it easy to connect with people and create meaningful connections. Here are some tips for meeting locals and making friends in Dublin:
Embrace the Pub Culture: Dublin's pub culture is not only about enjoying a drink but also about socializing and engaging in conversations. Strike up a conversation with locals at the bar, join in on the pub quizzes or live music sessions, and you'll likely find yourself making new friends.
Participate in Social Activities: Take part in social activities and group events to meet like-minded individuals. Attend cultural events, join walking tours, or participate in group activities such as cooking classes, photography walks, or pub crawls.
Meetup Groups: Join local meetup groups that align with your interests. Websites like Meetup.com have a variety of groups based on hobbies, sports, music, and more. This allows you to connect with people who share similar passions and form friendships.
Volunteer: Engaging in volunteer work is not only a great way to give back to the community but also an opportunity to meet locals. Look for volunteer organizations or community projects where you can contribute your time and skills while making connections with Dubliners.
Take a Class: Enroll in a class or workshop, whether it's learning traditional Irish dancing, joining a language exchange program, or attending a cooking class. These activities provide a chance to meet fellow learners and potentially bond over shared interests.
Attend Local Events and Festivals: Dublin is known for its lively events and festivals. From music festivals like Electric Picnic to cultural events like St. Patrick's Day Parade, there's always something happening. Attend these events, mingle with locals, and immerse yourself in the festive atmosphere.
Use Social Media and Online Forums: Utilize social media platforms and online forums to connect with locals in Dublin. Join local Facebook groups, engage in conversations on travel forums like TripAdvisor, or use apps like Couchsurfing to find meetups or events happening in the city.
Become a Regular: Frequent a local café, pub, or shop. Over time, you'll become familiar to the staff and regular customers, creating opportunities for conversations and forming connections with the locals.
Respect Local Customs and Behaviors: When interacting with locals, it's important to respect their customs and behaviors. Display genuine interest, be courteous, and embrace the friendly nature of Irish people. Don't be afraid to initiate conversations and be open to learning about their culture.
Stay in Social Accommodations: Choose accommodations that are known for their social atmosphere, such as hostels or guesthouses. These places often organize activities and events for guests to socialize, providing an opportunity to meet fellow travelers and locals.
Remember, making connections and friendships takes time and effort, so be open to branching out of your comfort zone. Keep a positive and friendly attitude, and you're likely to meet welcoming Dubliners who will enhance your solo travel experience.
Day Trips and Outdoor Activities Near Dublin
While Dublin offers an abundance of attractions, there are also many exciting day trips and outdoor activities to explore just outside the city. Here are some recommendations for solo travelers looking to venture beyond Dublin:
Howth: Just a short train ride away from Dublin, Howth is a picturesque coastal village that offers stunning cliff walks, panoramic views of Dublin Bay, and delicious seafood at its local restaurants.
Bray: Visit the charming seaside town of Bray, easily accessible by train from Dublin. Take a leisurely walk along the Bray Promenade, hike up Bray Head for amazing views, or indulge in traditional fish and chips.
Malahide Castle: Explore the magnificent Malahide Castle, a medieval fortress surrounded by beautiful gardens and parkland. Take a guided tour of the castle, stroll through the gardens, and enjoy a picnic on the grounds.
Glendalough: Embark on a day trip to Glendalough, a serene valley nestled in the Wicklow Mountains. Explore the ancient monastic site, wander through the lush greenery, and hike the trails that offer breathtaking views of the surrounding countryside.
Powerscourt Estate: Discover the grandeur of Powerscourt Estate, home to stunning gardens, a marvelous mansion, and the tallest waterfall in Ireland. Take a leisurely stroll through the manicured gardens and enjoy the tranquility of this spectacular estate.
Wicklow Mountains National Park: Immerse yourself in the natural beauty of Wicklow Mountains National Park. Hike the scenic trails, visit the picturesque Glencree Valley, or explore enchanting locations like Lough Tay, also known as the "Guinness Lake."
Newgrange: Experience Ireland's ancient history with a visit to Newgrange, a UNESCO World Heritage Site older than Stonehenge and the Egyptian pyramids. Take a guided tour to explore the remarkable Neolithic passage tomb and learn about its fascinating history.
The Hill of Tara: Journey to the Hill of Tara, an ancient site that was once the seat of the High Kings of Ireland. Walk among the ancient monuments, soak in the spiritual atmosphere, and enjoy panoramic views of the surrounding countryside.
Kilkenny: Travel to the medieval city of Kilkenny, known for its rich history and well-preserved architecture. Explore the iconic Kilkenny Castle, wander the charming streets of the medieval center, and visit the traditional pubs and artisan shops.
County Meath: Discover the historical treasures of County Meath, including the ancient passage tomb of Knowth, the majestic Trim Castle, and the sacred site of Hill of Slane. Immerse yourself in Ireland's fascinating past as you explore these ancient sites.
Whether you're interested in history, natural beauty, or exploring charming towns, these day trips and outdoor activities near Dublin offer a delightful change of scenery and allow you to delve deeper into Ireland's rich heritage. So, pack your day bag and embark on an adventure that will leave you with lasting memories.
Staying Safe and Avoiding Common Scams
While Dublin is generally a safe city for travelers, it's important to be aware of potential scams and take precautions to ensure your safety. Here are some tips for staying safe and avoiding common scams while exploring Dublin:
Keep Valuables Secure: Be mindful of your belongings and keep them secure at all times. Use a cross-body bag or a money belt to deter pickpockets and avoid displaying expensive items.
Stay Alert in Crowded Areas: Dublin's popular tourist areas can get crowded, especially during peak seasons. Keep an eye on your belongings in crowded places like markets, festivals, and public transportation, and be cautious of potential pickpockets.
Beware of Distraction Techniques: Scammers may try to distract you by asking for directions or engaging you in a conversation while an accomplice attempts to steal your belongings. Be cautious of anyone approaching you with unexpected offers or excessive friendliness.
Use Licensed Taxis or Ride-Hailing Services: When taking taxis, make sure they are licensed and have a visible identification card. Use reputable ride-hailing services like Uber for added safety and convenience.
Avoid Unlicensed Money Changers: Only exchange money at authorized currency exchange offices or banks. Be wary of street money changers who offer attractive rates but may engage in fraudulent practices.
Be Cautious of "Found" Items: Be cautious if someone asks if you dropped money or a valuable item. It could be a ploy to distract you while they snatch your belongings. Politely decline and keep a close eye on your possessions.
Be Wary of Unsolicited Help: Be cautious if someone offers unsolicited help or insists on assisting you with something. It's always best to rely on official sources like information desks or uniformed staff members for assistance.
Stay in Well-Lit and Populated Areas: Stick to well-lit and populated areas, especially at night. Avoid dark and isolated alleys or streets, and trust your instincts if a location feels unsafe.
Research Official Pricing: Before engaging in any services or buying products, research the official pricing to avoid falling for inflated prices or getting scammed by unscrupulous vendors.
Use ATMs in Safe Locations: When withdrawing cash from ATMs, choose machines located in well-lit and busy areas like banks or shopping centers. Shield your PIN while entering it and be vigilant of your surroundings.
By being aware of potential scams and following these safety precautions, you can minimize the risks and enjoy a safe and worry-free experience in Dublin. Remember, it's always better to be cautious and take preventative measures to protect yourself and your belongings.
Packing Tips for Solo Travelers to Dublin
When packing for your solo trip to Dublin, it's important to pack smart and pack light. Here are some essential packing tips to ensure a comfortable and hassle-free experience:
Weather-Appropriate Clothing: Dublin's weather can be unpredictable, so pack clothing that can be layered. Include items like a waterproof jacket, sweaters, a light scarf, and comfortable walking shoes. Don't forget an umbrella or a rain poncho.
Adapter and Converter: Ireland uses a different electrical outlet system, so bring a universal adapter and converter to ensure your electronics can be used and charged during your stay.
Reusable Water Bottle and Snacks: Stay hydrated by bringing a reusable water bottle to fill up throughout the day. Pack some snacks for on-the-go, as it's always helpful to have a quick bite when exploring.
Travel Insurance and Important Documents: Carry a printed copy or a digital backup of your travel insurance policy, passport, identification documents, and any necessary visas. Keep them secure in a travel wallet or a secure pouch.
Medications and First Aid Kit: If you take prescription medications, ensure you have an ample supply for the duration of your trip. Additionally, pack a small first aid kit with essentials like band-aids, pain relievers, and any necessary personal medications.
Travel-Sized Toiletries: Opt for travel-sized toiletries or purchase reusable travel containers for your liquids to comply with carry-on restrictions. Don't forget essentials like toothpaste, a toothbrush, and any specific personal care items you require.
Travel Guides and Maps: While digital resources are useful, having a physical travel guidebook or city map can come in handy, especially when exploring areas with limited or no internet access.
Travel Locks and Security: Bring a travel lock to secure your belongings. Use luggage with built-in combination locks or invest in small cable locks to secure zippers and compartments.
Portable Charger and Electronics: Keep your devices powered up by carrying a portable charger. Pack your essential electronics, such as a smartphone, camera, and any necessary cables.
Reusable Bags: Pack a reusable shopping bag or foldable tote for carrying groceries, souvenirs, or any unexpected purchases during your trip.
Remember to pack efficiently and consider the duration of your stay when determining the quantity of items to pack. Plan your outfits ahead of time to maximize space and minimize the weight of your luggage. Most importantly, pack based on your personal needs and preferences to ensure a smooth and enjoyable solo trip to Dublin.
Conclusion
Congratulations! You're now well-equipped with essential knowledge and tips to have a fun and safe solo trip to Dublin. This vibrant city offers a wealth of opportunities for exploration, from its rich history and cultural heritage to its lively nightlife and delicious food scene. By following the advice in this guide, you'll be able to navigate Dublin's public transportation system, connect with locals, and make the most of your time in the city.
Remember to prioritize your safety by staying alert, keeping your belongings secure, and being cautious of potential scams. Take advantage of Dublin's warm hospitality and immerse yourself in the local culture to create lasting memories. Whether you're strolling through historic sites, enjoying a traditional Irish music session in a cozy pub, or embarking on a day trip to the stunning countryside, Dublin has something for solo travelers of all interests.
So, pack your bags, embrace the spirit of adventure, and get ready to experience all that Dublin has to offer. Have a fantastic solo trip and enjoy every moment as you explore this enchanting city!