Visit The Jameson Distillery In Ireland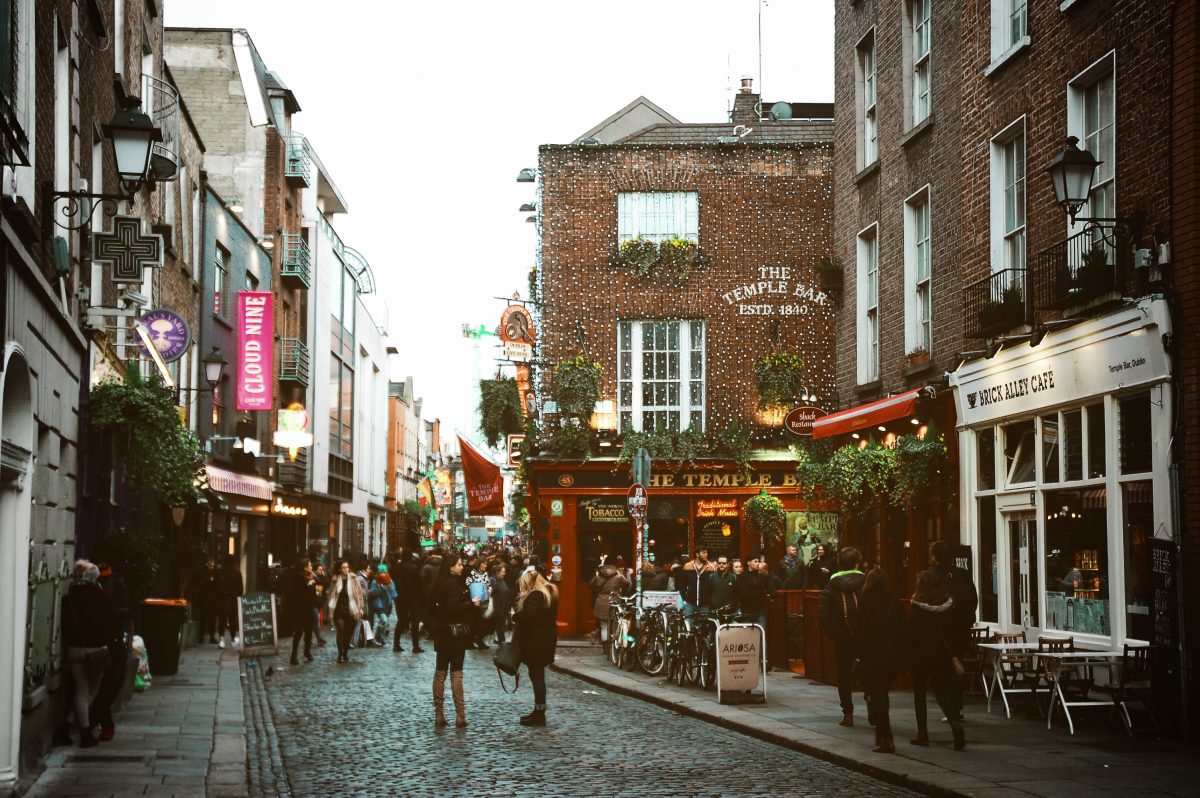 Ireland has many great things to offer its tourists. Depending on where you go, you have the Cliffs of Moher or the Giants Causeway. If you're headed to Midleton or Dublin, then you have to check out the Jameson Distillery. If you like liquor, then a great way to get into the whiskey culture that permeates Ireland is to check out their two distilleries.
Read on and we'll tell you everything you need to know before booking the next flight to Ireland.
Visit The Home Of Jameson Irish Whiskey
Taking the time to taste some of Ireland's national drink is one way to get to know the country's culture and a great way to get to know its people. You'll definitely enjoy your time in the Jameson Distillery, Ireland's number one whiskey destination.
Where Is The Jameson Distillery?
Two different distilleries can be found in Ireland. The most visited on is the Old Jameson Distillery on Bow Street in Dublin and the other is in Midleton in County Cork. Both offer various tours for liquor connoisseurs and tourists alike.
Dublin, Where It All Began…
This is where it all began for Jameson Irish Whiskey. However, it's no longer the source of Jameson production today. Instead, this is now the live maturation warehouse.
Here you can taste whiskey while learning about the process and history. This location offers a tour and several classes for the whiskey connoisseur or those that want to be.
When you book online or pick up your ticket at the main entrance, you'll probably want to know ahead of time just how long does the Jameson Distillery tour take? That depends on the tour, class or experience you book.
Tour The First Home Of Jameson Whiskey
Bow St. Experience
The Bow St. Experience is the basic tour that follows the process and walks you through an in-depth history of Jameson Whiskey. It runs for about 40 minutes and includes a comparative whiskey tasting and a comped drink at JJ's bar.
Secret Whiskey Tasting
The Secret Whiskey Tasting tour is a little different. A Jameson Ambassador will escort you to John Jameson's private office where you'll learn more about the man behind the myth and taste four different Jameson whiskeys. This includes two that are only available at the distillery. A true treat for any whiskey lover. This tour takes about 40 minutes, and don't be surprised if you find yourself wishing it could go on forever!
Cask Draw Experience
In the Cask Draw Experience, you take a trip into the heart of the Jameson Warehouse where you'll learn more about the maturation process and get to taste straight from the cask one of Jameson's aged whiskeys. This tour typically takes 20 minutes and is led by one of the Jameson Brand Ambassadors.
Join Their Classes And Blend Your Own Drink
Whiskey Shakers Class
If you are someone who wants to learn how to craft the perfect whiskey cocktail, then the Whiskey Shakers Class is definitely for you! Everything is provided for you and in this one-hour class, you'll learn to make three different cocktails. Quite a catch if you ask us – and you will be able to impress your friends with your amazing cocktail-making skills.
Whiskey Blending
Do you want to learn how to blend whiskey? Then this class is a must-do for your bucket list. During the session, you'll visit the maturation warehouse where you'll get to sample the different whiskeys, learn how to properly taste them, and you get to blend your own whiskey to take home with you. This whiskey blending class takes about 90 minutes and shouldn't be missed out on.
How To Get There
Getting to the Jameson Distillery in Dublin is rather easy. Here are some options:
Travel By Bus
There is a hop-on/hop-off bus that stops very near the distillery.
Travel By Tram
You can take the red line toward Smithfield and it's a short walk from the tram stop.
Hours of Operation
Summer
(March – October)
Sunday to Thursday: 10 am – 6 pm
Friday and Saturday: 10 am – 7 pm
Winter
(November – February)
Monday, Thursday and Friday: 10 am – 6 pm
Tuesday, Wednesday and Sunday: 10 am – 5:30 pm
Saturday: 10 am – 6.30pm
Midleton, The Distillery's New Home
Midleton is where the actual production occurs. The experiences here are somewhat different from the one in Dublin. However, it's still something you should visit as you plan your trip to Ireland. Adding Midleton, Cork into your plans wouldn't be such a bad idea.
Explore The Grounds And See How The Whiskey Is Made
Bus & Tour Bundle
If you're staying in Cork, there is a bus that will take you to the distillery and through the main tour.
Behind the Scenes
This is a tour of the distillery grounds and buildings with a little bit of history lesson along the way. It also includes whiskey tasting and runs for about two hours.
Distillery Tour
This 75-minute guided tour takes you through only the distillery buildings but includes a complimentary glass of Jameson at the end.
Premium Whiskey Tasting
This is a short tour that takes you through tasting with a whiskey expert. You also get to taste 4 whiskey types.
Cask Opening Experience
With this experience, you will be heading to the maturation warehouse to open some casks and try some premium Jameson Whiskey. This is a 30-minute tour.
For the ticket prices for these five tours in the Midleton distillery, you can go ahead and check out their website.
How To Get There
So how far is the Jameson Distillery from Dublin? Here is the address:
Jameson Distillery
Distillery Walk,
Midleton, Co. Cork.
Travel by Train
You can get there by train by hopping onto the train at the Kent Station in Cork. This train regularly runs to Midleton.
Travel by Jameson Bus
The Jameson Bus will allow you to hop on in Alfred Street in the Cork City Center. From there, it will take you directly to the Jameson Distillery.
Travel by Public Bus
You can also take a public bus, which will drop you off at the bottom of distillery walk. This bus runs every day of the week.
If you would like more information about the directions, make sure you visit their website.
Hours of Operation
Summer
(March – October)
10 am – 6 pm

Winter
(November – February)
10 am – 6 pm
Check here for specific times for the tours.
Last Call
Now that you have what you need to make your visit to the Jameson Distillery easy and fun, go ahead and book that plane ticket! And when you finally arrive, raise your glass and learn everything you can about Ireland's famous liquor.
Slainte! That's pronounced Slan – cha, by the way. Now you can experience everything the Jameson Distillery has to offer and blend in just like a local!
Want to see more of Dublin, Ireland? Here are more exciting things to do when you're in town!