All About The 5 Best Bars in Dublin, Ireland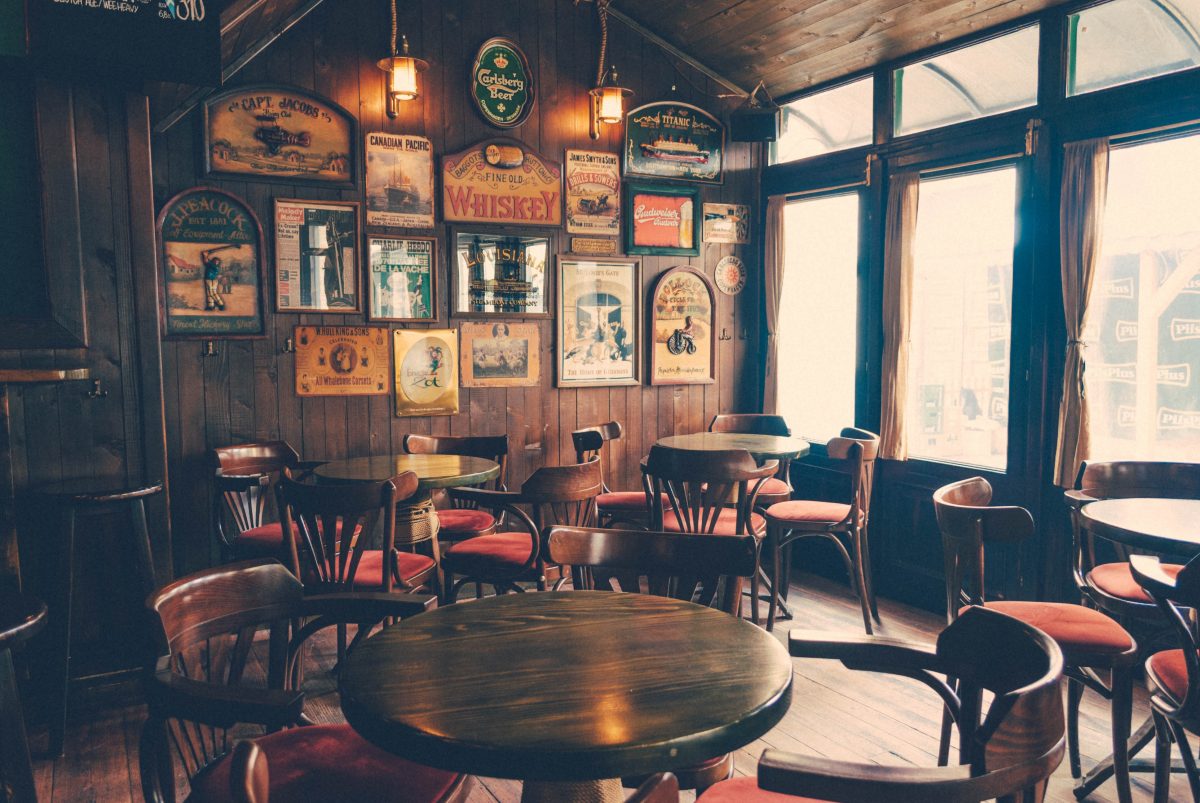 Are you planning a trip to Dublin, Ireland? Maybe you've just started researching the best places to visit in Dublin. Or maybe you're already there with a confused mind. Either way, we are here to rescue you from wherever you currently are and drop you into the best bar in Dublin!
Dublin is famous for its authentic beer. You would be surprised to know that Dublin has a pub culture that is unlike any other European city you'll ever visit. With over seven hundred pubs spread across the city, confusion over choice is bound to occur.
More so because Irish people love their brews. Talking about Irish beers is difficult because the options are too many, and the taste is worth every penny. Yes, there's more to Irish beers than Guinness but who wants to read about the science of it anyway, when you can choose one of the quirkiest places from the list below and order one for yourself to decide whether we're wrong or right about the bars that we consider the best in Dublin!
Therefore, without any further ado, let's start with the five best bars in Dublin that you can't afford to miss with great whiskeys and perfect socialization opportunities. Cheers!
1.
Drink Up At The Brazen Head
Location: Bridge Street
A walk through the older parts of Dublin will literally teleport you to a different era altogether. This is precisely the reason why we've listed The Brazen Head in our list of the best Irish bars in Dublin. This is the oldest pub in the city. The hostelry here dates back to 1198. However, the building that you'd visit now was actually built in the 18th century.
If you like to carry books wherever you go like a true traveler, don't forget to bring Ulysses while visiting this place. This is because, in this classic, James Joyce has mentioned the name of this masterpiece. How cool is that?
Talking about the beautiful food and drinks, a trip to this bar will be one of your favorites because it offers delectable food ranging from homemade soups, earthy salads to fish cakes. The bar is nicely stocked with a good collection of wines, Irish whiskeys, vodka and perhaps anything else that you're looking for. If you're visiting this place in the morning then don't fret, tea and coffee will be available too.
2.
Experience The History With The Long Hall
Location: South Great George's Street
Are you a history or an architecture-enthusiast along with a brew-loving personality? If yes, this bar will give you the best of both worlds. The second in our list of best bars in Dublin, this bar is constructed in the most vintage and rustic sort of a taste. You can expect mahogany back, beautifully handcrafted wood carving, several mirrors, and exquisite fittings. All the little details complement the Victorian edge that this Dublin pub boasts of!
Oh, should I tell you more about it? Well, the food and drinks range from light appetizing entrées to excellent non-vegetarian main course. Imagine munching on your lamb sliders dipped in chipotle mayo and crispy shallots while taking in the magnificent décor of the pub! How eclectic? If I were you, I'd order an extra Guinness for myself too while spending time at one of the best Irish bars in Dublin City.
3.
Check Out The Local Art At Grogan's
Location: South William Street
Artwork enthusiasts are at it again! Grogan's is one of the most loved and best pubs in Dublin. The time of its establishment dates back to 1899, which proves the fact that Irishmen don't joke about their brews which is precisely the reason why we are doing a post about best bars in Dublin. And this is also the reason why this Dublin bar makes it to this list as well.
This bar won't be your taste if you're looking for payments made in card, a singer dazing people with beautiful music or even clean toilets. The food menu is also minimal. The only beautiful things available to accompany your drinks are cheddar cheese and some toasties. Best Dublin bar much?
But if you are on the hunt for authentic brews with a lot of time to chat with your travel partner about your experiences in Ireland, this is the place to be at! FYI, the art pieces that you see on the walls in this bar are from local artists and for sale. Therefore, the souvenirs that ought to be taken back are sorted through this bar that is one of the very best in Dublin.
4.
Make Your Friends Jealous At Drop Dead Twice
Location: Francis Street, Merchants Quay
Oh no, you'll be totally safe here. Safe from good vibes? Not at all! They'll chase you like anything. Drop Dead Twice is that old school pub in our list of best bars in Dublin. This bar is painted in black and yellow. Regarded as one of the most famous pubs in Dublin, Drop Dead Twice is an excellent place to take Instagram photos at.
Here you will find great mixologists to make a cocktail custom-designed for your preferences. The staff is friendly, and the vibes are great. On the weekends, this place serves the Bloody Mary brunch too. If you need a slot, you can fill up an online sign-up sheet where you can choose between two hours or a three hours slot.
Should we tell you a little something? You will be discounted by £5 if you plan to visit this place on Wednesdays. Travel tip, on point for one of the best bars in Dublin.
5.
Get The Experience Of Drag Queens At Pantibar
Location: Capel Street
You're not doing Dublin right if you are not doing it differently. Coming here and missing out on the drag queen performances is one of the biggest no-nos. The Pantibar is a very cool unapologetically gay bar that will woo you with its cabaret performances, karaoke, and drag shows. Think glitter, glamour, rainbows, famous pub in Dublin, think Pantibar.
While coming here, you should not miss out on having Panti's Pale Ale that is specially crafted from suburban Trouble Brewing. This is only one of the reasons why we added it to our best bars in Dublin list!
The walls at Pantibar showcase some exquisite artwork by Niall Sweeney and some drag queens as well. Drinks with a super chattery ambiance and some stunning performances make this place a perfect flee from the old world charm that Dublin otherwise offers!
Whether it's a stout, ale or a lager, a good pub makes the whole experience worth it. And what's better than having some great food alongside the best Irish whiskey? And if you need ideas be sure to check out the Best Things To Do In Ireland. By the way, the best bars in Dublin are not just restricted to these five, but the ones that we've mentioned will definitely be considered some of the best in Dublin! So which one are you planning to visit out of our list of best bars in Dublin?
Comment down below!