Your First Time In Paris: Everything You Need To Know Before Visiting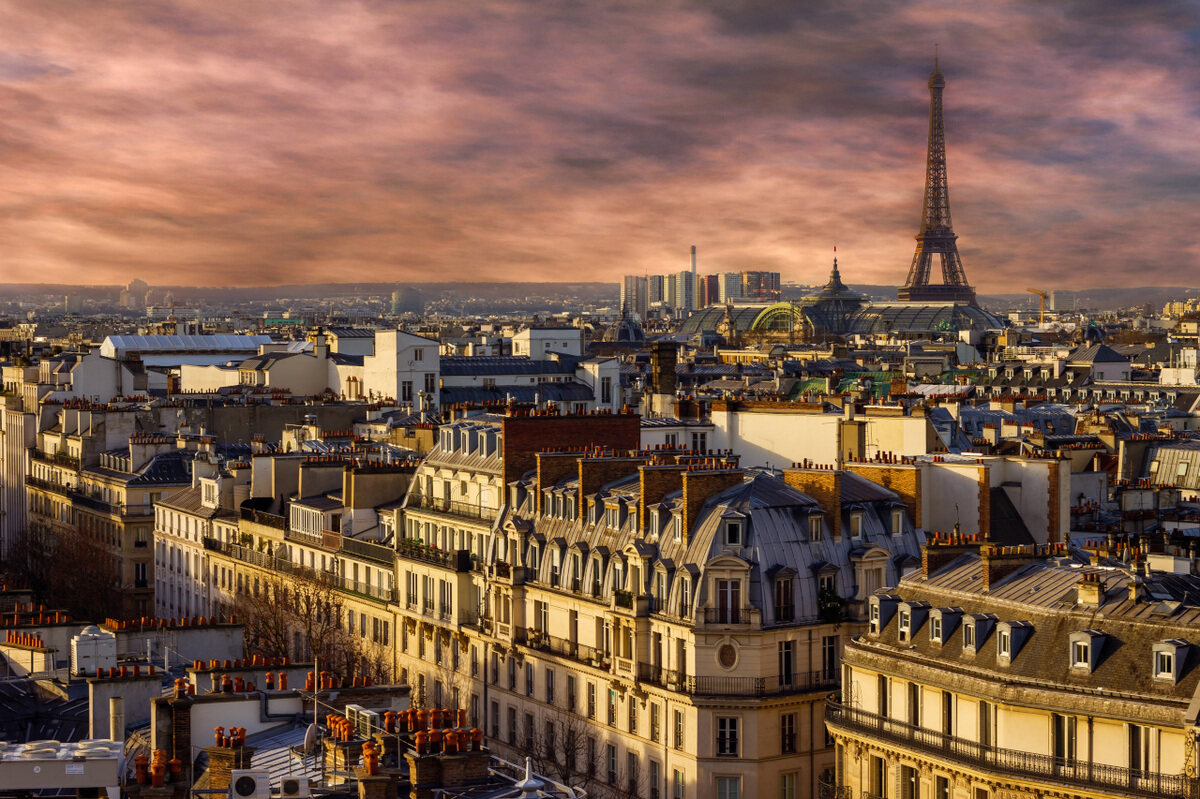 Introduction
Paris, the city of love and lights, is a dream destination for many travelers. With its rich history, stunning architecture, world-class museums, and charming ambiance, it's no wonder why millions of visitors flock to the French capital each year. Whether you're an art enthusiast, a history buff, a food lover, or simply someone looking to soak up the unique Parisian atmosphere, this city has something for everyone.
However, visiting a new city can be overwhelming, especially if it's your first time. That's why it's important to do some research and plan ahead to make the most of your trip. In this comprehensive guide, we'll walk you through everything you need to know before visiting Paris.
From planning your trip and understanding the basics of the city to getting around, exploring the neighborhoods, and experiencing the local culture, we've got you covered. We'll also provide tips on where to eat, shop, and how to stay safe during your visit.
Whether you have a few days or a week to spend in Paris, this guide will help you make the most of your time and create unforgettable memories. So, let's dive in and discover everything you need to know for your first time in the enchanting city of Paris.
Planning Your Trip
Planning your trip to Paris is an exciting part of the journey. To start off, determine the best time of year to visit. Paris experiences mild weather during spring (April to June) and autumn (September to November), making these seasons popular among tourists. However, if you don't mind the crowds and want to experience the city at its liveliest, summer (July and August) is the peak tourist season. Winter (December to February) offers a quieter atmosphere and the chance to witness the city adorned with holiday decorations.
Next, decide on the duration of your stay. While it's easy to spend weeks exploring all that Paris has to offer, a minimum of three to four days is recommended to see the main attractions and get a feel of the city's charm.
When it comes to accommodation, Paris offers a range of options to suit different budgets and preferences. From luxurious hotels to cozy boutique accommodations and budget-friendly hostels, there's something for everyone. Popular neighborhoods to stay in include the vibrant Marais, the picturesque Saint-Germain-des-Prés, and the trendy Le Marais.
Once you've decided on your travel dates and accommodation, it's time to create an itinerary. Paris is known for its iconic landmarks such as the Eiffel Tower, Louvre Museum, and Notre-Dame Cathedral. Make sure to include these must-see attractions in your itinerary. It's also worth planning visits to other notable sites like the Champs-Élysées, Montmartre, and the Palace of Versailles, which can be done as day trips from the city.
Researching and purchasing tickets in advance for popular attractions can help you save time and avoid long queues. Also, consider getting a Paris Museum Pass, which offers skip-the-line access to numerous museums and attractions, as well as unlimited public transportation.
Finally, familiarize yourself with the local customs and etiquette. While Parisians are generally polite and welcoming, a basic understanding of their cultural norms can go a long way in making your interactions and experiences more enjoyable. Learn a few basic French phrases to show your appreciation for the local language, and don't forget to greet people with a polite "Bonjour" when entering shops, restaurants, or any public establishment.
By planning ahead and having a well-structured itinerary, you can ensure that your trip to Paris is smooth, enjoyable, and memorable.
Understanding the Basics
Before embarking on your adventure to Paris, it's essential to have a basic understanding of the city's layout, transportation system, and currency.
Paris is divided into 20 districts, known as arrondissements, which are arranged in a clockwise spiral starting from the city center. Each arrondissement has its own distinct character and attractions, so it's worth exploring different neighborhoods to get a well-rounded experience.
Getting around Paris is relatively easy thanks to its comprehensive public transportation system. The Metro, with its extensive network of subway lines, is the most efficient way to travel within the city. Buses and trams also complement the Metro, offering additional options for getting around. Consider purchasing a reloadable Navigo card or individual tickets to access public transportation with ease.
When it comes to currency, the official currency of France is the Euro (€). It's advisable to carry some cash for small purchases and emergencies, but most establishments in Paris accept credit cards. ATMs are widely available throughout the city, allowing you to withdraw cash in the local currency.
Another important aspect to consider is the tipping culture in Paris. Unlike some countries, tipping is not mandatory in France. However, it's customary to round up the bill or leave a small amount as a token of appreciation for good service. You can also leave a tip for exceptional service, but it is not expected.
Paris, like the rest of France, operates on Central European Time (CET). The city follows daylight saving time, so remember to adjust your clocks accordingly if you're visiting during the transition periods.
French cuisine is world-renowned, and Paris is a food lover's paradise. Whether you're indulging in a croissant for breakfast, savoring a baguette sandwich for lunch, or enjoying a multi-course dinner at a Michelin-starred restaurant, you'll be treated to a gastronomic delight. Don't forget to pair your meals with a glass of wine, as France is known for its excellent wine production.
Parisians take pride in their fashion and style, so be sure to pack accordingly. Opt for chic and comfortable attire to blend in with the city's fashionable crowd. However, keep in mind that comfort should be a priority as you'll be exploring the city on foot.
By understanding these basic aspects of Paris – its layout, transportation system, currency, tipping culture, time zone, cuisine, and fashion – you'll be well-prepared to immerse yourself in the city's charm and make the most of your visit.
Getting to Paris
Getting to Paris is relatively easy thanks to its well-connected transportation infrastructure. Whether you're traveling by air, train, or bus, there are several options to consider.
If you're arriving from an international destination, the most common way to reach Paris is by flying into one of the city's two major airports: Charles de Gaulle Airport (CDG) and Orly Airport (ORY). CDG is the largest and busiest airport and serves numerous international airlines, while Orly caters to both domestic and international flights. From the airports, you can easily access the city center by various modes of transportation such as trains, buses, taxis, or private transfers.
If you prefer traveling by train, Paris is well-connected to major European cities through its extensive rail network. Gare du Nord is the main train station in Paris and serves as a hub for international and domestic train services. The Eurostar, which operates between Paris, London, and Brussels, is a popular option for travelers coming from the UK and Belgium. Planning your train journey in advance and booking tickets early can help you secure better deals and avoid last-minute hassles.
If you're coming from within France or neighboring countries, buses can be a cost-effective option. Several long-distance bus companies operate routes to Paris, offering affordable fares and frequent departures. The main bus terminal in Paris is the Gallieni International Bus Station, which is well-connected to the city's transportation network.
Once you've arrived in Paris, you can easily navigate the city with its efficient public transportation system. From the airports, you can take the RER suburban trains or airport shuttles to reach the city center. Within the city, the Metro, buses, and trams provide convenient options to travel to different neighborhoods and attractions.
For those arriving by car, it's worth noting that driving in the city center can be challenging due to traffic congestion and limited parking. However, if you choose to rent a car, there are several parking facilities and garages available throughout the city.
Overall, Paris is well-connected and accessible, offering various transportation options to suit different travel preferences. By choosing the most convenient mode of transport and planning ahead, you can ensure a smooth and hassle-free journey to the beautiful city of Paris.
Accommodation Options
When planning your stay in Paris, choosing the right accommodation is crucial for a comfortable and enjoyable experience. The city offers a wide range of options to suit every budget, preference, and travel style.
For travelers seeking luxury and indulgence, Paris boasts numerous high-end hotels known for their impeccable service, elegant rooms, and luxurious amenities. From historic palaces to modern boutique hotels, you'll find a wealth of options in prime locations such as the Champs-Élysées, Saint-Germain-des-Prés, and the Marais district. These hotels often provide stunning views of the city's landmarks and offer a pampering experience for discerning guests.
If you're on a mid-range budget, there are plenty of three and four-star hotels in Paris that offer a comfortable and convenient stay. These hotels may not have all the lavish amenities of luxury accommodations, but they still provide quality service and comfortable rooms. They are often located in central areas, making it convenient to explore the city's attractions.
For budget-conscious travelers, Paris has a variety of budget hotels and hostels that offer affordable rates without compromising on comfort and cleanliness. These accommodations are ideal for backpackers, solo travelers, or anyone looking to save on accommodation costs. Hostels provide a social atmosphere and the opportunity to meet fellow travelers, while budget hotels offer private rooms at a reasonable price.
Alternatively, if you prefer a more immersive experience, consider renting an apartment or studio in Paris. This option allows you to live like a local, with the freedom and privacy of your own space. There are numerous rental agencies and online platforms where you can find a wide range of apartments to suit different needs and preferences.
It's worth noting that the location of your accommodation can greatly impact your experience in Paris. Consider staying in central areas like the Marais, Saint-Germain-des-Prés, or the Latin Quarter, as they offer easy access to major attractions, restaurants, and shops. However, if you prefer a quieter neighborhood, areas like Montmartre or the Canal Saint-Martin can provide a more laid-back atmosphere.
Before booking your accommodation, read reviews and check the amenities offered to ensure that it meets your requirements. Factors to consider include Wi-Fi availability, breakfast options, and proximity to public transportation.
With its diverse range of accommodation options, Paris ensures that every traveler can find a place to call home during their stay. By choosing the accommodation that aligns with your budget, needs, and preferences, you'll have a comfortable and enjoyable stay in the enchanting capital of France.
Transportation in Paris
Getting around Paris is a breeze thanks to its efficient and well-connected transportation system. Whether you prefer to navigate the city by subway, bus, tram, or on foot, there are plenty of options to suit your needs.
The Paris Métro is the most popular mode of transportation for both locals and tourists. With its extensive network of 16 lines and over 300 stations, the Métro allows you to travel quickly and conveniently to various parts of the city. It operates from early morning until around midnight, with extended service on Fridays and Saturdays. Consider purchasing a rechargeable Navigo card or a pack of individual tickets to save money and enjoy unlimited rides within certain zones.
In addition to the Métro, buses and trams provide alternative options for traveling around Paris. Buses cover a wider network than the Métro and are especially useful for reaching destinations not served by the subway. Trams offer a comfortable and scenic way to explore the city, with routes that pass through charming neighborhoods and provide connections to major transportation hubs.
For those who enjoy cycling, Paris offers a bike-sharing program called Vélib'. You can rent a bike for short journeys and return it to any Vélib' station throughout the city. This eco-friendly mode of transportation allows you to explore Paris at your own pace while enjoying the city's bike lanes and scenic routes along the Seine River.
If you prefer traveling on foot, Paris is a pedestrian-friendly city with many attractions, neighborhoods, and parks within walking distance of each other. Strolling through the charming streets and boulevards allows you to fully immerse yourself in the city's ambiance and discover hidden gems along the way.
When it comes to getting to and from the airports, there are several options available. The RER train service connects Charles de Gaulle Airport (CDG) and Orly Airport (ORY) to the city center, making it a convenient choice. Additionally, airport shuttles and taxis are readily available, providing another mode of transportation for airport transfers.
It's important to note that driving in Paris can be challenging due to heavy traffic and limited parking spaces. The city has implemented various measures to prioritize pedestrians and cyclists. If you do choose to drive, be aware of special car-free areas and parking regulations.
Paris also offers a comprehensive public transportation app called "RATP" that provides real-time information, maps, and itineraries to help you navigate the city efficiently.
With its extensive transportation options, Paris makes it easy for visitors to explore the city and reach their desired destinations. Whether you choose the Métro, bus, tram, bike, or prefer to explore on foot, getting around Paris is a seamless and enjoyable experience.
Must-See Attractions
Paris is home to an abundance of iconic landmarks and attractions that should not be missed during your visit. From historic monuments to world-class museums, here are some of the must-see attractions in the City of Light:
Eiffel Tower: No trip to Paris is complete without a visit to the Eiffel Tower. This iconic landmark offers breathtaking views of the city from its observation decks. Whether you choose to climb the stairs or take the elevator, the Eiffel Tower will leave you in awe.
Louvre Museum: One of the world's largest and most famous art museums, the Louvre is a must-visit for art enthusiasts. Home to masterpieces like the Mona Lisa and Venus de Milo, the museum showcases art from various periods and cultures.
Notre-Dame Cathedral: A masterpiece of Gothic architecture, Notre-Dame Cathedral is a symbol of Paris. Marvel at its stunning stained glass windows, intricate stone carvings, and the grandeur of its interior.
Montmartre: This bohemian neighborhood is famous for its artistic heritage and charming streets. Climb the steps to the Sacré-Cœur Basilica for panoramic views of the city, immerse yourself in the artistic atmosphere, and explore the lively Place du Tertre.
Champs-Élysées: Stroll down this iconic avenue lined with luxury shops, cafes, and theaters. Begin from the imposing Arc de Triomphe and make your way to the Place de la Concorde, soaking in the grandeur of the street.
Palace of Versailles: Just outside of Paris, the Palace of Versailles is a magnificent architectural treasure. Explore the opulent palace interiors, wander through the vast gardens, and marvel at the Hall of Mirrors.
Musée d'Orsay: Located in a former train station, this museum houses an impressive collection of Impressionist and Post-Impressionist art. Admire world-renowned masterpieces by artists such as Monet, Renoir, and Van Gogh.
Musée de l'Orangerie: Situated in the Tuileries Gardens, this museum showcases another exceptional collection of Impressionist and Post-Impressionist artworks. Don't miss the Water Lilies series by Claude Monet, displayed in a specially designed oval room.
Sainte-Chapelle: Known for its stunning stained glass windows, Sainte-Chapelle is a gem of Gothic architecture. Admire the intricate details of the upper chapel, which is bathed in colorful light when the sun shines through the windows.
Père Lachaise Cemetery: Pay a visit to the final resting place of numerous famous personalities, including Oscar Wilde, Edith Piaf, and Jim Morrison. The cemetery's peaceful atmosphere and beautiful tombstones make it worth exploring.
These are just a few of the many remarkable attractions that Paris has to offer. Each one showcases a unique aspect of the city's history, art, and culture. Don't forget to prioritize these must-see landmarks and create unforgettable memories during your time in Paris.
Exploring Neighborhoods
Paris is a city of diverse and vibrant neighborhoods, each offering its own distinct charm and character. Exploring these neighborhoods is a delightful way to immerse yourself in the local culture and experience the different facets of the city. Here are some of the top neighborhoods to explore in Paris:
Le Marais: Known for its narrow medieval streets and historic buildings, Le Marais is a trendy and artistic neighborhood. Explore its eclectic mix of boutiques, art galleries, and lively cafés. Don't miss the impressive Place des Vosges, one of the oldest planned squares in Paris.
Saint-Germain-des-Prés: Nestled on the Left Bank of the Seine, this chic neighborhood is synonymous with Parisian intellectual and artistic life. Wander along its charming streets and discover charming bookshops, fashionable boutiques, and iconic cafés like Café de Flore and Les Deux Magots.
Montmartre: Famous for its bohemian atmosphere, Montmartre is known as the artists' quarter. Visit the iconic Sacré-Cœur Basilica, stroll through the charming Place du Tertre, and explore the winding streets that inspired artists such as Picasso, Van Gogh, and Renoir.
Saint-Michel and Latin Quarter: This lively neighborhood is home to the prestigious Sorbonne University and Paris' vibrant student population. Explore the narrow streets lined with bookshops, cafés, and bistros. Visit the iconic Shakespeare and Company bookstore and enjoy the lively atmosphere around the Saint-Michel fountain.
Champs-Élysées: Located in the heart of Paris, the Champs-Élysées is a world-famous avenue lined with luxury shops, theaters, and cafés. Take a leisurely stroll down the avenue, visit the Arc de Triomphe, and soak in the glamour of this bustling neighborhood.
Canal Saint-Martin: A hidden gem in the northeastern part of Paris, this neighborhood offers a trendy and laid-back vibe. Take a walk along the picturesque Canal Saint-Martin, explore the vibrant street art, and enjoy leisurely picnics on the banks of the canal.
Île de la Cité: Located in the middle of the Seine, this island is the historical heart of Paris. Marvel at the stunning Notre-Dame Cathedral, explore the medieval streets, and visit the Conciergerie, a former royal palace turned prison during the French Revolution.
These are just a few examples of the many neighborhoods waiting to be explored in Paris. Each one offers its own unique atmosphere, attractions, and local gems. Take the time to wander through these neighborhoods, discover hidden treasures, and experience the magic of different parts of the city.
Dining and Cuisine
Paris is known worldwide for its exceptional culinary scene, making it a paradise for food lovers. From Michelin-starred restaurants to charming bistros and bustling street markets, the city offers a diverse range of dining experiences to suit all tastes and preferences.
French cuisine is renowned for its emphasis on fresh, high-quality ingredients and exquisite flavors. Indulge in classic dishes such as Coq au Vin, Beef Bourguignon, or Ratatouille, which showcase the rich and diverse flavors of French gastronomy.
When it comes to dining out in Paris, you'll find an abundance of options. Fine dining is a popular choice for special occasions or those looking to savor refined flavors and impeccable service. The city boasts numerous Michelin-starred restaurants, offering innovative and artistic culinary creations by renowned chefs.
For a more casual and relaxed dining experience, head to the local neighborhood bistros. These beloved establishments serve traditional French fare with a cozy and welcoming atmosphere. From hearty beef stews to perfectly cooked steak-frites, these bistros showcase the essence of French comfort food.
Paris is also dotted with vibrant outdoor markets, where you can taste the freshest produce and sample a wide variety of artisanal products. Visit the iconic Marché d'Aligre or the picturesque Market of Rue Montorgueil to explore the local flavors, indulge in freshly baked bread, cheese, charcuterie, and other delectable treats.
Don't forget to partake in Parisian café culture, where you can relax with a cup of rich, aromatic coffee and indulge in a flaky croissant or a decadent pastry. These charming cafés also serve as prime spots for people-watching and soaking up the bustling city atmosphere.
Paris celebrates its multiculturalism through a vibrant array of international cuisines. From mouthwatering ethnic eateries to innovative fusion restaurants, you can embark on a culinary journey around the world without leaving the city.
Pair your meals with a glass of French wine, as France is renowned for its vineyards and produces some of the finest wines in the world. Whether you prefer red, white, or rosé, let the knowledgeable staff guide you through the rich flavors and nuances of French wines.
As you explore the city's dining scene, be sure to try local specialties such as escargots (snails), foie gras, macarons, and different types of cheese. Each bite will reveal the artistry and passion that Parisians infuse into their cuisine.
Paris is a food lover's paradise, offering a wide range of dining options to suit every palate. Embrace the culinary delights, embark on a gastronomic adventure, and savor the flavors of this captivating city.
Shopping in Paris
Paris is renowned as a global fashion capital, making it a haven for shopping enthusiasts. From haute couture and designer boutiques to eclectic vintage stores and bustling markets, the city offers a multitude of shopping experiences to suit all tastes and budgets.
One of the most famous shopping destinations in Paris is the Avenue des Champs-Élysées. Stretching from the Arc de Triomphe to the Place de la Concorde, this iconic avenue features an array of luxury brands, flagship stores, and department stores. Explore renowned boutiques like Louis Vuitton, Cartier, and Guerlain, and indulge in a shopping experience like no other.
The Marais district is another popular area for shopping, with its trendy shops and independent boutiques. Here, you can find unique fashion items, vintage clothing, and one-of-a-kind accessories. Enjoy browsing through concept stores, artisanal crafts, and contemporary design shops, all while immersing yourself in the vibrant atmosphere of this fashionable neighborhood.
If you're looking for high-end designer fashion, head to the Golden Triangle in the 8th arrondissement. This area, formed by Avenue Montaigne, Avenue George V, and Rue François 1er, is home to prestigious fashion houses like Chanel, Dior, and Saint Laurent. Window shop or splurge on luxury items in this elegant and exclusive shopping hub.
Not to be missed is the world-famous Galeries Lafayette, a grand department store located in the heart of Paris. This architectural masterpiece offers a vast selection of international brands, from fashion and accessories to beauty and home furnishings. Be sure to visit the stunning dome, which provides a breathtaking view of the store's lavish interior.
For a more unique and bohemian shopping experience, explore the streets of Montmartre. This artistic neighborhood is dotted with charming boutiques, vintage shops, and local artisans selling their handmade creations. Discover artistic treasures, quirky souvenirs, and one-of-a-kind finds that reflect the neighborhood's creative spirit.
If you're a food lover, a visit to one of Paris' open-air food markets is a must. Marché Bastille, Marché Mouffetard, and Marché d'Aligre are just a few examples of bustling markets where you can find fresh produce, cheeses, meats, spices, and other culinary delights. Immerse yourself in the vibrant atmosphere, converse with passionate vendors, and indulge in the flavors of Paris.
Paris is also home to numerous concept stores and concept spaces, which showcase a curated selection of fashion, design, and lifestyle products. These unique spaces offer a platform for emerging designers and entrepreneurs, allowing you to discover cutting-edge trends and exceptional craftsmanship.
Whether you're seeking high-end fashion, vintage treasures, artisanal crafts, or gourmet delights, Paris is a shopper's paradise. Take the time to explore the city's diverse shopping districts and indulge in the art of retail therapy.
Safety Tips
Paris is generally a safe city, but it's always important to take precautions and be mindful of your surroundings. Here are some safety tips to ensure a worry-free visit to the French capital:
Be aware of pickpockets: Like any popular tourist destination, Paris has its fair share of pickpockets, especially in crowded areas. Keep your belongings secure and be cautious of your surroundings. Use a money belt or a secure bag to carry your valuables and avoid displaying expensive accessories or jewelry.
Use reliable transportation: Stick to licensed taxis or ride-hailing services like Uber when traveling at night or in unfamiliar areas. Avoid unmarked cars or accepting rides from strangers. When using public transportation, keep an eye on your belongings and beware of any suspicious individuals.
Stay alert in crowded places: Popular tourist spots and busy areas can be targets for thieves. Stay vigilant and watch out for any suspicious behavior. Keep your personal belongings in front of you and avoid leaving your bag unattended. If you feel uncomfortable or notice something suspicious, move to a more crowded or well-lit area.
Use ATMs and exchange money at reputable locations: Be cautious when using ATMs and only use those located in well-lit and secure areas. Avoid sharing your PIN or displaying large amounts of cash. When exchanging currency, use reputable exchange offices or withdraw cash from reputable banks.
Stay informed about current events: Before and during your trip, stay updated on any travel advisories or safety warnings for Paris. Registering with your country's embassy or consulate can provide you with important information and assistance if needed.
Respect local customs and laws: Familiarize yourself with the cultural norms and laws of Paris. Be respectful to locals, follow local regulations, and dress appropriately, especially when visiting religious sites. Avoid engaging in any illegal activities, and be mindful of any protests or demonstrations that may take place during your visit.
Keep important documents secure: Make copies of your passport, identification, and other important documents, and store them separately from the originals. It's also a good idea to keep a digital copy saved in a secure location, such as your email or cloud storage.
Trust your instincts: Ultimately, trust your instincts and intuition. If a situation feels unsafe or uncomfortable, remove yourself from it. If you need assistance or feel threatened, don't hesitate to seek help from local authorities or approach a trusted authority figure.
By following these safety tips and being aware of your surroundings, you can enjoy your time in Paris with peace of mind and focus on experiencing all the wonders this beautiful city has to offer.
Cultural Etiquette
When visiting Paris, it's important to be mindful of the local customs and cultural etiquette to ensure a respectful and enjoyable experience. Here are some tips to help you navigate the cultural norms of the city:
Greeting: When entering a shop, hotel, or any public establishment, it's customary to greet the staff with a polite "Bonjour" (hello) or "Bonsoir" (good evening). Similarly, when leaving, say "Au revoir" (goodbye) to acknowledge the farewell.
Personal Space: Like many European cities, Parisians value their personal space. Avoid standing too close to others when in public spaces or in queues, and be mindful of not making physical contact unless necessary.
Table Manners: When dining in Paris, it's polite to use utensils and avoid eating with your hands. Keep your elbows off the table and try to adopt the Continental European style of holding the fork in the left hand and the knife in the right hand, resting when not in use.
Respect Cultural Sites: When visiting religious or historic sites, dress modestly and respectfully. Cover your shoulders and knees, and remove any hats or headwear unless it's required for religious purposes. Speak softly and refrain from taking photos when it's not permitted.
Polite Language: The French language is known for its formalities, so using polite phrases like "s'il vous plaît" (please) and "merci" (thank you) goes a long way. Even if you don't speak fluent French, attempting a few basic phrases shows respect and appreciation for the local culture.
Be Punctual: Punctuality is highly valued in Paris, so strive to arrive on time for appointments, meetings, or reservations. If you're running late, it's considerate to inform the person or establishment in advance.
Cashiers and Servers: When interacting with cashiers or servers, it's customary to make eye contact and say "Bonjour" (hello) as a form of greeting. Use "S'il vous plaît" (please) and "Merci" (thank you) when ordering or receiving service.
Tipping: Tipping is not obligatory in France, as a service charge is often included in the bill. However, it's common to round up the bill or leave a small amount as a token of appreciation for good service. Feel free to leave a larger tip if the service has exceeded your expectations.
Respect Quiet Zones: In places like libraries, museums, or public transportation, maintaining a quiet atmosphere is expected. Avoid loud conversations or phone calls, and turn off the sound on your electronic devices to avoid disturbing others.
Patience: Parisians appreciate patience and calmness in interactions. Remember to be patient when waiting in lines, and don't be discouraged by any perceived brusqueness in service. A little patience can go a long way in fostering positive interactions.
By observing these cultural etiquette tips, you'll show respect for the local traditions and enhance your interactions with Parisians. Embrace the city's customs and enjoy your time in this vibrant and culturally rich destination.
Language Basics
While many Parisians and locals in tourist areas speak English, making an effort to speak a few basic phrases in French can go a long way in enhancing your experience and showing respect for the local language. Here are some essential French phrases to help you navigate your way around Paris:
Bonjour: This simple greeting means "hello" or "good day." Use it when entering shops, cafes, or any public space.
Merci: One of the most important phrases in any language, "merci" means "thank you." Use it to show your appreciation.
S'il vous plaît: This phrase means "please" and is used when making a request or asking for assistance.
Excusez-moi: Use this phrase to say "excuse me" or to get someone's attention politely.
Pardon: Similar to "excuse me," "pardon" can be used to apologize or ask for forgiveness.
Parlez-vous anglais?: If you're not confident in your French skills, you can politely ask "Do you speak English?" Most Parisians will be able to understand and respond in English.
Où est…? This phrase means "Where is…?" and can be followed by the name of a specific location or landmark you're trying to find.
Combien ça coûte?: If you're shopping or want to know the price of something, you can ask "How much does it cost?" with this phrase.
Je ne comprends pas: If you don't understand something, use this phrase to say "I don't understand."
Parlez lentement, s'il vous plaît: If someone is speaking too fast, you can politely request them to "speak slowly, please."
Au revoir: When it's time to say goodbye, use this phrase which means "goodbye."
While attempting to speak French, don't be discouraged if your pronunciation or fluency isn't perfect. Parisians appreciate the effort and will often be understanding and helpful. Remember to use a friendly and polite tone, and don't hesitate to ask for clarification or assistance.
Carrying a pocket-sized French phrasebook or using language translation apps on your smartphone can also be handy for more complex situations or if you need to communicate with locals who have limited English proficiency.
By embracing a few key French phrases, you'll enhance your interactions, show respect for the local language and culture, and potentially open up opportunities for more meaningful connections during your time in Paris.
Money and Tipping
Understanding the currency and tipping practices in Paris will help ensure smooth transactions and show appreciation for good service. Here are some important points to keep in mind:
The official currency in France is the Euro (€). It's widely accepted throughout Paris, and you can withdraw cash from ATMs, exchange money at banks or exchange offices, or use credit/debit cards for most transactions. ATMs are easily found throughout the city, but be mindful of any associated fees or exchange rates.
In Paris, tipping is not mandatory as a service charge is typically included in the bill at restaurants, hotels, and other establishments. However, it's common to leave a small tip or round up the bill as a gesture of appreciation for good service. If you're satisfied with the service, leaving around 5% to 10% of the total bill is a polite way to show your gratitude.
When dining in a restaurant, check the bill to see if a service charge, usually indicated as "service compris," has already been included. If not, leaving a small cash tip directly on the table or adding it to the payment amount is customary. If paying by credit card, you can inform the server the amount you would like to leave as a tip or let them know verbally.
Tipping in cafes and bars is less common, but it's common to round up the bill or leave some loose change as a token of appreciation for the service. For exceptional service or if you've stayed for an extended period of time, leaving a slightly larger tip is optional but appreciated.
When it comes to other services, such as taxis, hotel staff, or tour guides, tipping is also not obligatory, but it's customary to round up the fare or offer a small tip for good service. If a porter assists you with your luggage at a hotel, it's customary to offer a few euros per bag. Similarly, if a tour guide provides an exceptional experience, you can consider offering a tip as a gesture of appreciation.
Remember that tipping is discretionary, and the amount can vary depending on the level of service received and your overall satisfaction. Use your judgement and tip according to your personal experience.
It's important to check your credit card company's policies regarding foreign transactions to avoid any surprises or additional fees. Inform your bank about your travel plans to ensure that your card is not blocked for security reasons while you're in Paris.
By understanding the local tipping customs and having a basic grasp of monetary transactions in Paris, you can navigate financial matters with ease and show your appreciation for the service you receive.
Weather and What to Pack
When visiting Paris, it's essential to pack accordingly for the weather and activities you plan to engage in. The city experiences mild temperatures throughout the year, but it's important to be prepared for varying weather conditions. Here's a guide to help you pack for your trip:
Seasonal Considerations:
Spring (April to June): Spring in Paris brings mild temperatures, with occasional showers. Pack lightweight layers, including long-sleeved shirts, light sweaters or jackets, and a waterproof outer layer. Don't forget an umbrella or a raincoat.
Summer (July to August): Summers in Paris can be warm and can occasionally reach high temperatures. Pack lightweight and breathable clothing, including shorts, skirts, t-shirts, and dresses. Don't forget a hat, sunscreen, and sunglasses to protect yourself from the sun.
Fall (September to November): Fall brings cooler temperatures, so pack layers that can be easily added or removed. Bring long-sleeved shirts, light sweaters, and a medium-weight jacket or coat. It's a good idea to pack an umbrella or a waterproof jacket as well.
Winter (December to February): Winters in Paris can be chilly, with temperatures dropping. Pack warm clothing, including sweaters, coats, scarves, hats, and gloves. Layering is key, so consider thermals or long underwear for extra warmth. A waterproof coat or jacket is also recommended.
General Packing Essentials:
Comfortable Walking Shoes: Paris is a city best explored on foot, so pack comfortable and sturdy walking shoes. Choose shoes that are suitable for cobblestone streets and long days of exploring.
Adapter and Voltage Converter: Bring a universal adapter to charge your electronic devices, as the plug sockets in France use European standard sockets. Check if you also need a voltage converter depending on the voltage requirements of your electronics.
Travel Essentials: Don't forget to pack essentials such as a travel-sized toiletry kit, medication, reusable water bottle, and a day bag for carrying your belongings during outings. A portable charger or power bank can also come in handy.
Seasonally Appropriate Accessories: Pack accessories based on the season, such as a lightweight scarf for spring or fall, a sun hat for summer, or a warm hat and gloves for winter. These items can both add style to your outfit and provide practicality.
Appropriate Attire for Cultural Sites: When visiting religious or historic sites, dress modestly. Carry a lightweight scarf or shawl to cover your shoulders if needed. Avoid wearing revealing clothing or clothing with offensive or inappropriate imagery.
Remember to check the weather forecast closer to your departure date to make any necessary adjustments to your packing list. Packing versatile and layerable clothing will ensure that you're prepared for various weather conditions and can adapt to changing temperatures.
With the right clothing and essentials in your suitcase, you'll be ready to explore Paris comfortably and stylishly, regardless of the season.
Useful Phrases
While many people in Paris can communicate in English, learning a few useful phrases in French can enhance your experience and make interactions with locals more enjoyable. Here are some essential phrases to help you navigate your way around the city:
Bonjour: Hello or good day.
Merci: Thank you.
S'il vous plaît: Please.
Excusez-moi: Excuse me.
Oui: Yes.
Non: No.
Parlez-vous anglais?: Do you speak English?
Je ne comprends pas: I don't understand.
Comment ça va?: How are you?
Je m'appelle…: My name is…
Je voudrais…: I would like…
C'est combien?: How much is it?
Où est…? Where is…?
Quelle heure est-il?: What time is it?
L'addition, s'il vous plaît: The bill, please.
Au revoir: Goodbye.
Using these basic phrases will show your respect for the local language and culture, and will often be appreciated by Parisians. Even if your pronunciation is not perfect, making an effort to communicate in French can go a long way in creating positive interactions.
Carrying a pocket-sized phrasebook or using language translation apps on your smartphone can also be helpful in more complex situations or when you need to convey specific information.
Remember to use a friendly and polite tone when interacting with locals, and don't hesitate to ask for clarification or assistance if needed. Parisians will often be understanding and patient with those who are trying to communicate in French.
By learning and using these useful phrases, you'll enhance your experience in Paris and foster more meaningful connections with the locals you meet along the way.
Day Trips from Paris
While Paris offers a plethora of attractions and activities, venturing out on day trips from the city allows you to explore the surrounding regions and discover even more of France's beauty and charm. Here are some popular day trip destinations that are easily accessible from Paris:
Versailles: Just a short train ride from Paris, the Palace of Versailles is a must-visit destination. Explore the opulent palace interiors, wander through the meticulously manicured gardens, and revel in the grandeur of this UNESCO World Heritage site.
Giverny: Art and nature enthusiasts will adore a visit to Giverny, the famous home of impressionist painter Claude Monet. Walk through Monet's exquisite gardens, which served as inspiration for many of his iconic works, and explore the charming village that captivated the artist.
Fontainebleau: Known for its magnificent château, Fontainebleau offers a glimpse into French history and architectural grandeur. Visit the opulent palace, stroll through the sprawling gardens, and discover the forest of Fontainebleau, a paradise for hikers and nature lovers.
Mont Saint-Michel: Located off the coast of Normandy, Mont Saint-Michel is a UNESCO World Heritage site and a true architectural marvel. Explore the medieval abbey, wander through the charming streets, and take in the breathtaking views of the surrounding bay.
Château de Chantilly: A short train ride from Paris, the Château de Chantilly is a stately residence set amidst beautiful gardens. Admire the art collection within the palace, explore the picturesque grounds, and enjoy a peaceful boat ride on the Grand Canal.
Reims: Known as the Champagne capital, Reims is just a train ride away from Paris. Visit renowned champagne houses, such as Veuve Clicquot and Taittinger, and explore the historic city center, which is home to the magnificent Reims Cathedral.
Provins: Step back in time with a visit to Provins, a well-preserved medieval town. Walk along the ancient ramparts, explore the underground tunnels, and witness medieval reenactments and festivals that bring history to life.
These are just a few examples of the many day trip options available from Paris. Whether you're interested in history, art, nature, or gastronomy, you'll find a perfect excursion to complement your visit to the City of Light.
When planning a day trip, check the transportation options and schedules in advance, and allocate enough time to fully enjoy the destination. Many tour companies also offer guided day trips from Paris, which can provide a hassle-free and informative experience.
Exploring the surrounding regions of Paris allows you to discover the diverse beauty and rich history of France, making your trip even more memorable and rewarding.
Making the Most of Your Time
With so much to see and do in Paris, it's important to make the most of your time to ensure a fulfilling and memorable experience. Here are some tips to help you maximize your time in the City of Light:
Create an Itinerary: Plan your days in advance by creating a flexible itinerary. Identify the attractions, museums, and neighborhoods you wish to visit and group them by proximity. This will minimize travel time and allow you to see more in a day.
Prioritize Must-See Attractions: Paris is known for its iconic landmarks and attractions, so prioritize those that are high on your list. Consider booking tickets in advance for popular attractions, allowing you to skip the lines and save valuable time.
Take Advantage of Early Mornings: Many attractions, such as the Louvre Museum or the Eiffel Tower, can be crowded later in the day. Arriving early in the morning allows you to beat the crowds and enjoy a more intimate experience.
Use Public Transportation: Paris has an extensive public transportation system that makes getting around the city quick and convenient. Utilize the Metro, buses, and trams to save time and reach your destinations efficiently.
Break up Your Days: Avoid exhausting yourself by incorporating breaks and downtime into your itinerary. Enjoy a leisurely lunch at a café or take a relaxing stroll in one of Paris' beautiful parks to recharge and savor the city's atmosphere.
Explore Neighborhoods: Venture beyond the main tourist areas and explore different neighborhoods in Paris. Each one has its own unique charm and attractions. Take the time to soak up the local ambiance, discover hidden gems, and interact with the residents.
Indulge in Local Cuisine: Paris is a culinary haven, so don't rush through meals. Take the time to savor French cuisine and immerse yourself in Parisian café culture. Enjoy leisurely meals, try local specialties, and indulge in the city's delectable pastries.
Experience the Nightlife: Paris comes alive at night, offering a vibrant nightlife scene. Take advantage of the city's evening activities, such as live music performances, theater shows, or exploring the charming streets and squares when they're beautifully lit.
Capture Memories: Paris is a city of beauty, so be sure to capture your favorite moments. Take photographs, keep a journal, or create a travel scrapbook to preserve your memories and relive your time in Paris.
Embrace Spontaneity: While it's important to have a plan, leave room for spontaneity and unexpected discoveries. Paris is full of surprises, so allow yourself to wander and stumble upon something new and exciting.
Remember, the essence of Paris lies not only in visiting famous landmarks but also in immersing yourself in the city's culture, cuisine, and atmosphere. Allow for flexibility in your schedule, embrace the unexpected, and let the magic of Paris unfold before you. By making the most of your time, you'll create cherished memories that will stay with you long after your trip.
Conclusion
Paris, with its timeless beauty and rich cultural heritage, is a city that captivates the hearts of visitors from around the world. By planning your trip, understanding the basics, and immersing yourself in the local culture, you can make your first time in Paris a truly unforgettable experience.
From the iconic landmarks like the Eiffel Tower and the Louvre Museum to the charming neighborhoods and the delectable cuisine, Paris offers a wealth of experiences to satisfy every traveler's interests. Exploring the diverse neighborhoods allows you to soak up the vibrant atmosphere, while day trips to the surrounding areas reveal the beauty of the French countryside.
As you navigate the city, remember to embrace the cultural etiquette, learn a few basic French phrases, and be mindful of local customs. Showing respect for the language and traditions of Paris enriches your interactions and enhances your connection with the city and its people.
Whether you're indulging in world-class cuisine, strolling along the Seine River, or marveling at the architectural wonders, Paris will leave an indelible mark on your heart and soul. Soak in the romance, immerse yourself in the art and history, and let the city's charm and beauty mesmerize you.
With careful planning, an open mind, and a sense of adventure, your first time in Paris will be a transformative experience that will undoubtedly leave you longing to return and explore the city's treasures once more.