21 Incredible Things To Do In Paris, France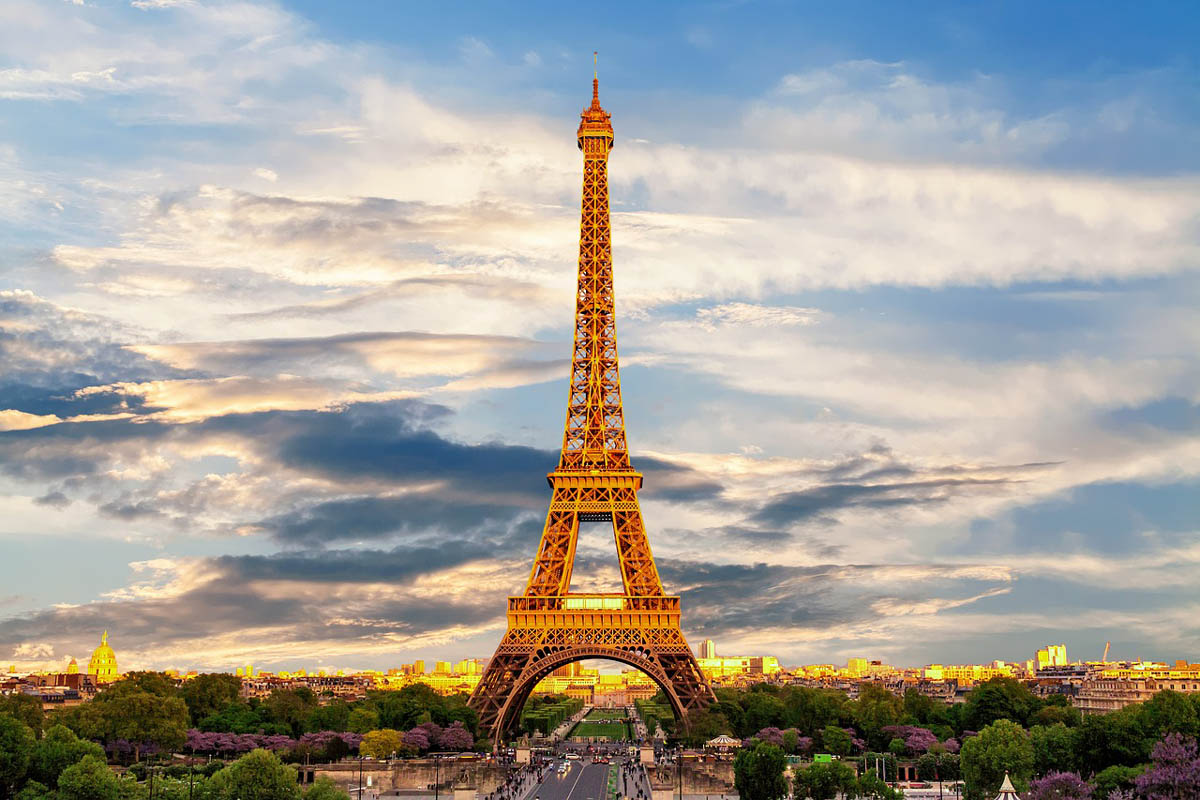 Synonymous with bread, cheese, wine, and love, the French are the embodiment of the joys of life done right. What's there to hate? Paris, the capital of France is no exception. With an area of only 41 square miles and an estimated population of 2.1 million to date, you can expect to get friendly with locals. Move past that, however, and you will enjoy the many things Paris has to offer. Littered with museums and architectural landmarks like the Louvre and Eiffel Tower, Paris is definitely a sight for sore eyes. If that doesn't float your boat, then perhaps events like the Olympics, FIFA world cup and Tour de France bicycle race just might. Either way, Paris has something for everyone.
Right off the bat, we have museums. Paris is home to many famous museums that house a reputable collection of masterpieces, from impressionist to modern and contemporary, including but not limited to the famous Mona Lisa!
Here are some museums to visit:
1.
Be Amazed by The Iconic 'The Louvre'
The Louvre is arguably the world's best museum. Coming in at the top with an astounding 10.2 million visitors in 2018, the Louvre is the most visited art museum in 2018. It is also both the world's largest art museum while being a historic monument in Paris – housing 38,000 or so objects dating back eons ago.
At The Louvre, you can find the masterpiece "Mona Lisa" by Italian Renaissance artist Leonardo da Vinci. While the work of art is considered priceless by many, the "Mona Lisa" was assessed at USD 100 million dollars in 1962, taking inflation into account, that's a whopping USD830 million today!
2.
Appreciate Art At Musée d'Orsay
Musée D'Orsay might not be as grand as the Louvre Museum, but its definitely still worth a visit. The museum holds a respectable collection of mainly French art dating from 1848 to 1914. Paintings, sculptures, furniture, and photographs by various famous artists are on display here.
Most notable or universally known, however, would be Vincent van Gogh, the eccentric artist who specialized in impressionist oil paintings. Musée d'Orsay has 24 of his paintings on display, including pieces such as "Starry Night Over the Rhone" and "Self-portrait."
3.
"Nymphéas" On Display In Musée de l'Orangerie
Musée de l'Orangerie mirrors Musée D'orsay in the sense that it features mostly French artists but focuses mainly on impressionists and post-impressionist paintings only. According to the museum's website, Musée de l'Orangerie has an interesting history, from originally being built to shelter orange trees in the garden of Tuileries to being used as a deposit for goods, examination room and lodging for soldiers.
However, Musée de l'Orangerie is most known as the permanent home of eight large Water Lilies murals by Claude Monet from his collection "Nymphéas." The murals are arranged in an oval room on the ground floor of Musée de l'Orangerie, available under direct diffused light as originally intended by the creator.
4.
Contemplate Life At Musée Rodin
Opened in 1919, Musée Rodin is located in the private Parisian mansion where French sculptor Auguste Rodin assembled his greatest works. Musée Rodin may pale in comparison to its counterparts in terms of sheer size, but it doesn't pull its punches.
Focusing solely on sculptures, the museum is the consecration of the complex life lead by Auguste Rodin, a highly revered artist in France. Home to the famous sculpture "The Thinker," Musée Rodin is not to be missed. Otherwise, the frequent temporary exhibits exploring different aspects of Rodin's and his collaborations may just convince you.
5.
Take Photos Of Palais Royal
Moving away from museums, we have Palais Royal. Originally called Palais-Cardinal, the Palais Royal was home to Cardinal Richelieu in the 1600s. The current Palais Royal is a behemoth of a building, serving as the seat of the Ministry of Culture, Council of State, and the Constitutional Council.
The building itself already warrants a visit but wander around and you can find many things that may catch your interest. Parts of Palais Royal have been transformed into shopping arcades, and the gardens act as a tranquil and serene oasis.
Like Palais Royal, the Grand Palais is located in the 8th arrondissement in a famous shopping district called Champs-Élysées. A large historic site, exhibition hall, and museum complex combined, the Grand Palais is without a doubt an iconic Parisian monument. The Galeries Nationales du Grand Palais can be found here and serves as a home for major art exhibitions and cultural events. Even if that isn't your cup of tea, you should still visit the Grand Palais if not for the opportunity to take Instagram shots.
Note: Paris is also home to many of our favorite global brands. So don't forget to check out the shopping scene in Paris.
7.
Shop Till You Drop With Champs-Élysées
Avenue des Champs-Élysées or Champs-Élysées for short is an avenue in the 8th arrondissement of Paris. Champs-Élysées is a godsend for shopaholics as its streets are filled with familiar fashion brand names for all sorts of products—stores like H&M, A&F, Zara and more. Those looking for authentic handbags or perfumes are also in luck as Champs-Élysées has a whole assortment of these. If that doesn't cement Champs-Élysées as a must-visit, then perhaps the many mid-sized shopping malls that extend the shopping area will.
Lastly, Champs-Élysées also houses some spectacular events throughout the year, such as the Tour de France cycling race and Bastille Day.
8.
Go Wild At Le Marais And Place des Vosges
Le Marais or SoMa is an extremely vivid shopping venue. Located in the 4th arrondissement, Le Marais's streets are filled with hip boutiques, galleries, restaurants and much more. However, Le Marais is probably most prominent for its LGBT culture, with much emphasis placed on gay-pride and coming-out of the closet. Gay bars can also be found at Le Marais.
For the less adventurous, fret not. Le Marais is also home to Temple Quarter, a mesmerizing area where many ornately designed religious institutions are built. You can also visit Place des Vosges, a popular square on the edge of the 3rd and 4th arrondissement. What used to be only for Parisian nobles to enjoy can now be shared by everyone.
9.
Window Shop At Forum des Halles
Previously Paris's central fresh food market, Les Halles has been demolished to make way for Forum des Halles. Forum des Halles is a modern shopping mall built mostly underground which can be easily accessed via the metro transit hub of Châtelet–Les Halles. With an astounding 150,000 daily visitors, its no wonder Forum des Halles is Paris 2nd most visited shopping mall with 42 million annual visitors. With a very recent massive reconstruction, Forum des Halles has all you could ever need and more, so definitely give this shopping mecca a try!
10.
Dirt Cheap Marché aux Puces
Marché aux Puces isn't really a place but instead translates to the flea market in French. There are many Marché aux Puces in Paris, but perhaps the most notable one would be Les Puces de Saint-Ouen. Les Puces de Saint-Ouen or Les Puces(The Fleas) for short is located at Porte de Clignancourt, covering seven hectares and receiving between 120,000 to 180,000 visitors weekly.
Being the largest antique market in the world, Les Puces has some very interesting things to sell. Treasure hunting in Les Puces will surely yield some unique, quirky and interesting trinkets or souvenirs. Definitely try out Les Puces if you want a different shopping experience not provided in malls.
11.
Experience Rue Mouffetard
Last on the shopping list, we have Rue Mouffetard. Don't let its position on the list fool you though, as Rue Mouffetard can be quite deceptive. Being one of the oldest neighborhoods, Rue Mouffetard still manages to be extremely vibrant and lively. Traverse between the narrow streets and immerse yourself in the cacophony of sounds and a whole new world of aromas while catching a glimpse of how the locals get their groceries.
Besides the open market, Rue Mouffetard also has an array of restaurants, cafes, and even shops. But be sure to visit The House of Androuet, Paris's premier fromageries or cheese shops. The House of Androuet is located at 134 Rue Mouffetard and can be easily recognized by its elegantly painted exterior.
Now you know the museums and shopping destinations to go to, here are other fun activities to do in Paris:
12.
Gluttony At Pâtisserie Pain de Sucre
Pâtisserie Pain de Sucre is a heavenly paradise for anyone with a sweet tooth. Serving a wide variety of desserts, Pâtisserie Pain de Sucre has rave reviews for practically anything it sells. From candies to macaroons to cakes and much, much more, Pâtisserie Pain de Sucre spoils its customers with many delectable choices. The ultimate way to start the day would definitely include indulging in a slice of cake with a cup of coffee at the many tables provided at Pâtisserie Pain de Sucre.
There are many things to see and do in Pigalle, but what it is most famous for is most definitely the nightlife. Being the de facto Red-light district of Paris, Pigalle has sex stores, peep, and strip shows, and other sleazy establishments lining the streets. But move past the risqué side of things, and you'll see Pigalle has much more to offer.
Due to an influx of migrants to Pigalle in the past that have decided to settle down, Pigalle is a sweltering hot pot of diverse cultures and ethnicity. Explore the street of Pigalle with an open mind. You'll be immersed in the rich history behind all that is Pigalle.
14.
Family Fun At Paris Disneyland
For a more family-oriented entertainment, look no future than Paris Disneyland! With technologically advanced rides and attractions, you can't go wrong with Paris Disneyland. There are rides for adults and children so no one gets bored. Coupled with friendly and approachable staff who speak English, Paris Disneyland has achieved a level of standard that is remarkable, to say the least. Definitely give Paris Disneyland a go to enjoy a mystical and magical time in it's themed areas.
15.
Relax At Jardin du Luxembourg
Jardin du Luxembourg or Luxembourg Garden in English was built in 1612 and has since been maintained as a lush garden. Carrying a grandiose and royal air about it, the Luxembourg Gardens is a perfect place to take a breather as you watch the world go by. With plenty of seats in the shade, you can go people-watching or relax by admiring the different flora and fauna. With free entry to boot, we don't see how you should miss this majestic garden.
16.
Enchanting Time At Jardin des Plantes
The Jardin des Plantes is the botanical garden of Paris. Boasting meticulous horticulture, Jardin des Plantes has stunning visuals, including some very interestingly made sculptures from plants. The charming garden also has a playground for children and once you get hungry there are a few cafes open as well. However, we recommend packing your lunch as the Jardin des Plantes has plenty of nice spots to have a lovely picnic.
With additional facilities such as a birdhouse and museums, Jardin des Plantes has got your back. Be it a bird-enthusiast, photographer or just wanting to unwind, this garden has something for everyone.
17.
Sail Down Seine River With Bateau Mouche
The Seine river is a 777-kilometer-long river that flows through Paris and the Bateau Mouche enables you to travel on it. Offering everything from gourmet fares to complex champagnes, Bateau Mouche takes you on your chosen boat to enjoy the lovely bridges and famous landmarks of Paris. If sailing is not your thing, consider visiting Ile Saint-Louis, a natural island on the Seine river. Take in the stunning 17th-century mansions and its peaceful courtyards. Then, sample one of the 90 flavors of ice cream from Paris's most famous ice cream maker, Bertillon. Or if you are anything like the glutton we are, probably 5 flavors!
18.
Be Wowed By Cathedral Notre Dame de Paris
Cathedral Notre Dame de Paris or Notre-dame as the locals call it means Our Lady of Paris. It is a medieval Catholic cathedral located in the 4th arrondissement of Paris. Just like how the statue of liberty is to New York or the Big Ben is to London, Notre dame is the symbolic heart of Paris. Considered one of the finest examples of French gothic architecture, everything about Notre Dame is spectacular. From its famous windows to the relics on display, be sure not to miss anything in Notre Dame, including the tower on the side and the archaeological crypt which require a small admission fee.
19.
Panoramic View At Panthéon
Paris's own take on Rome's Pantheon, the Panthéon is nothing to scoff at. The massive 67-meter long pendulum designed to demonstrate the rotations of the Earth in 1851 is the first thing you have to see in Panthéon. After this, visit the crypt where some of the greatest and most celebrated French citizens are buried. Only if considered a 'national hero' by the parliamentary act, can a person be buried at the Panthéon.
As indicated by the inscription on the entrance – "To these great men, the nation is grateful", the nation acknowledges these heroes by burying them together with others who had a significant influence in the nation's history. And for those who are unafraid of heights, the top of the Panthéon has an incredible view of almost all of Paris, so don't forget your cameras.
20.
Pay Respects At Arc de Triomphe
The Arc de Triomphe is, without a doubt, one of Paris's famous monuments. Built to honor those who died for France in the French revolution and Napoleonic wars, Arc de Triomphe has become a popular tourist attraction. Located at the western end of shopping haven Champs-Élysées, make sure to drop by and pay respects to various generals and the unknown soldier from World War 1.
21.
Magnificent Eiffel Tower
The Eiffel Tower is an iconic landmark of Paris. As some would say, visiting Paris without visiting the Eiffel tower is as good as not visiting at all. The most visited monument in the world with 6.91 million visitors in 2015, the Eiffel Tower is the tallest structure in Paris at a ridiculous 324 meters. There are three floors at the Eiffel Tower, the first 2 having restaurants while the 3rd floor is an observation deck.
While there is an admission fee, every cent is worth it for the picturesque view and all the photos you could possibly take. We highly recommend making the Eiffel Tower a quintessential part of your trip to Paris just to admire the sheer size of the monument.
Speaking To The Locals
Much of the French population is not fluent in English. As a general rule of thumb, do not assume the French speak English.
Here is some basic vocabulary to ease your trip to Paris:
Where is = où se trouve
How much = combien
Toilet = toilette
Food = aliments
Local authorities = autorités locales
We strongly recommend getting an offline translation app on your mobile device to get you out of a pinch.
Summing It Up
With that, we have come to the end of our guide to Paris, France. We hope that you had as much fun reading this guide as we had to make it. If you like this guide, don't forget to share it with your friends who are going to visit Paris. If you do, maybe they might just get you a souvenir as thanks! Also check out our guide on Nice, France for more helpful guides.