Chill At The Best Michigan Ski Resorts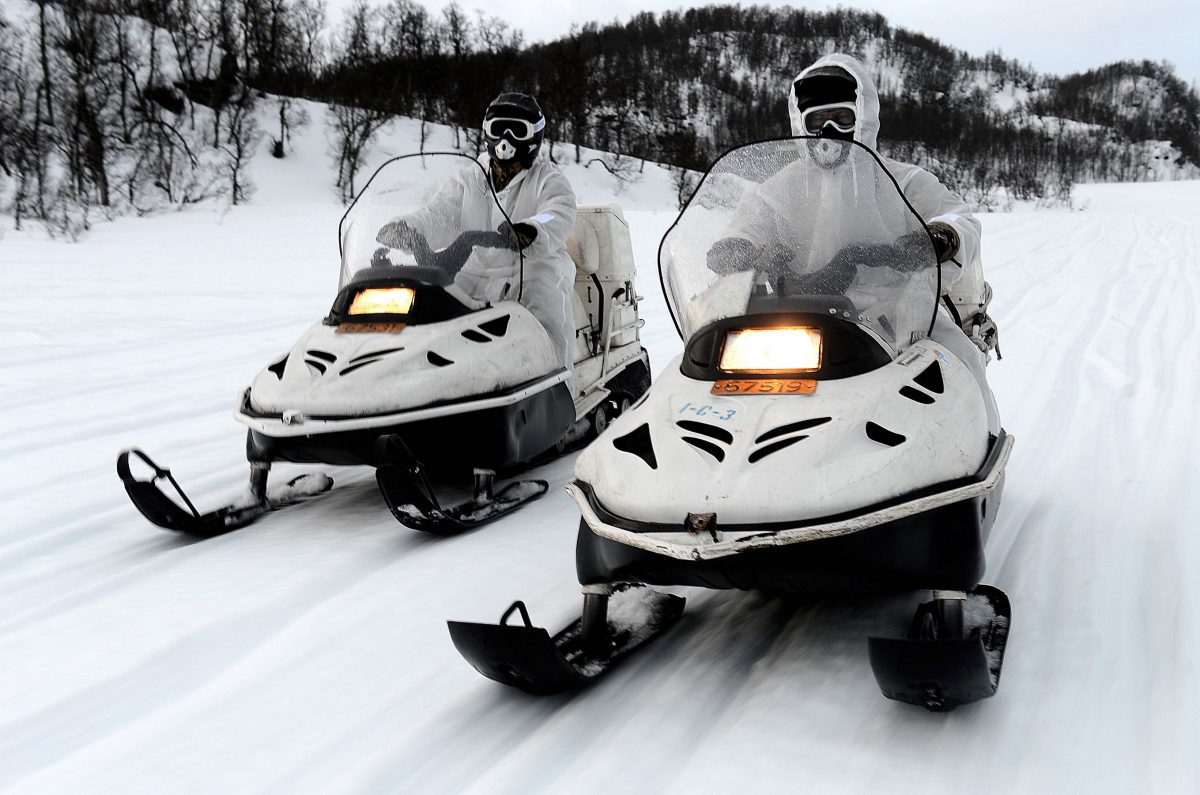 Michigan is a state of the USA that has breathtaking landscapes and starry nights. What's unique about this place is the quality of Michigan Ski Resorts. They will astound you with their charming beauty, iconic sunset, and well-groomed ski areas. Hold on as you are on the brink of planning a tour so fabulous, it can only be called pure Michigan.
You must visit these top Michigan Ski Resorts during your winter holidays.
1.
Crystal Mountain Ski Resort
This Crystal Mountain covers a vast area of 102 acres that is entirely skiable with dove-white snow blanketing the region. The best of all Michigan Ski Resorts, it has all the complimentary outdoor activities for all generations. Located in the mountains, this ski resort provides an epic view of the whole region. The scene is awe-inspiring and will leave you awestruck for a moment. Snow feels like cotton upon snow skiing in the Michigan Ski Resort.
There are many activities that will have you coming back again and again. For example, fat tire biking is a cool way to traverse the seashell white snowy region. You can explore the wilderness and discover the slumbering forest tucking itself in the swirling snow. Also, skiing is a specialty of this skiing resort. Here, it's best to ski during the prime of cold weather in the winter holidays.
Night Skiing may sound strange to you, but in fact, it's a beautiful activity. The neon bulbs on the snow skiing slopes resemble stars being sewn onto the sheet of soft snow against a bright starry night sky. Family campfire offers a gathering to get closer to your loved ones. Enjoy the night in the ember orange blaze of fire while sipping from a cup of hot chocolate during your stay at one of the best ski resorts. Also, there is an indoor Family pool and play area that are well maintained.
Luxury cottages are available for the tourists who plan to stay longer in this ski resort for skiing in Michigan. The cabins are warm and cozy that will urge you to stay in and enjoy the solitude with your family in a Zen-Quiet atmosphere at this Resort in Michigan.
2.
Relax At Powderhorn Resort
Big Powderhorn Resort is also among the top-rated Michigan Ski Resorts. The place is mystical and exciting. Book yourself for the winter holidays this season as this is the ideal ski resort to spend quality time with your family. This ski resort provides the top, skin tingling views of massive terrain and snow-dusted forest hiding a plethora of wildlife under the blanket of pearl white snow. The view is astonishing when the sun plays hide and seek from behind the grave grey clouds engulfing this Michigan Ski Resort.
You can try out the following activities during the winter holidays at this Ski resort. The skiing area is vast and well-groomed. It packs a punch to keep every age group entertained. Skiing in Michigan will be a moment worth remembering. Snow skiing is fabulous with your family when the snow is as soft as butter. It will, in fact, melt away your heart with sheer warmth and excitement. Cannonball is a signature activity.
Chair Lifts are also present at the highest point in this Michigan Ski Resort. Eleven lifts provide you an opportunity to feel the winter chilling breeze as it passes through the rustling leaves. Snowshoeing is a miraculous activity. Take a stroll in the wild with your family during winter vacations and let your senses feel the Light sunshine of winter. The thin layer of ice frozen on the leaves and twigs, crumbling under your feet.
3.
Take A Ride Down Mount Bohemia
Next on our best Michigan Ski Resorts list is this spectacular Ski resort. This Resort is best for professional serious looking for something serious. The ski area has a mammoth-like size covering the area about 585 acres. Yes, the place gets a lot of powdery snow, which is perfect for skiing lovers and winter sports enthusiasts.
Also, there are numerous, astonishing, and exhilarating trails to choose from. You can opt for challenging track or have a slow calming snail-like stroll at the beginner trails. It is also home to ski over a unique frozen waterfall, which becomes a tourist's heartbeat during winter holidays skiing in Michigan. There are many exciting things to do in this ski resort. This includes being able to camp, ski, and participate in extreme sports.
A wood fire Pizza oven is freshly opened at the lodges in this Michigan Ski Resort with a tantalizing and mouth-watering menu with sizzling hot local sauces. Camping with your favorite people during your stay at the Resort in Michigan will provide you countless memories that you can cherish for the rest of your life. Additionally, glade Skiing is a dangerous activity that aims to attract thrill and extreme sports lovers.
4.
Have A Wild Time At Big Snow Resort
This Michigan Ski Resort has an Indianhead Mountain that is rocky and earthy dark with its sky-piercing summit looming over the Resort in Michigan. The ski resort has a lot of amazing things that one can try out after booking a flight to this astounding place these winter holidays. The Resort covers 270 acres of skiable land and the average snowfall received by this region is 200 inches.
Night Skiing is an ideal activity to do at this Michigan Ski Resort. You can enjoy slow, soothing skiing on the ash-white soft snow under the bright starry night sky. The view is entirely magical as if the fireflies are fluttering on the dark charcoal curtain.
Some fun things for families are building a Yeti sno fort and winter sports. Yeti Snow Fort cave is a marvelous fort made entirely of powdered snow. The fort is a winter wonderland for children visiting it during winter holidays. The fort is a unique attraction that pulls hundreds of tourists towards the Resort in Michigan. Snow tubing on a snow slope in the ski area is provided to the tourists. Additionally, snow tubing is a charming and fun-filled activity to calm your nerves. Here, adults can become a child again by having the time of their lives at this ski resort.
5.
Have a Fun-Filled Family Time At Boyne Resort
The best-known Resort of Michigan, Boyne Resort is a fully family-oriented Michigan Ski Resort. It provides the best facilities, and its faculty welcomes you with open arms and a big smile. This resort has a massive land of 400 acres with an average snowfall of approximately 140 inches. Also, a popular ski resort, it draws a large crowd towards itself, especially during the winter holidays. It has a laid-back and family vibe attached to it.
The mornings at this ski resort have a breathtaking view. Your heart will skip a beat at the mellow orange sunshine twinkling through the snowflakes. Skiing here is an overwhelming task as the ski areas are very steep that will satisfy all the speed demons. The ski slopes are well maintained and groomed. You can choose from a wide range of snow ski areas according to personal mood and choice.
6.
Cannonsburg Ski Resort
Spend the valuable days with your family by booking a pot at this Michigan Ski Resort. You can add diverse memories to your memory collections after a visit to this must-see ski resort during the winter holidays. The Resort is known for its snowy slopes and rough mountains.
Here, you will be flabbergasted to gaze at the maintenance of the ski resort. The land is spread up to 100 acres, which is skiable. The ski resort region receives an average snowfall of 100 inches. Also, snow tubing races are a trend at this Michigan Ski Resort. You should definitely try this amazing activity to have a delightful time.
7.
Visit Shanty Creek Resort For A Thrilling Time
This flawless Resort is tucked in the mountains of Michigan. The ski resort has the best well-groomed slopes that are perfect for winter sports. You would definitely want to add this to your must-visit list during the winter holidays. The top skiers of the world have come to this ski resort and skied on the very slopes that you will use. The Resort has 5000 acres of land covered with Cedar trees with an average snowfall of 180 inches.
Glade skiing which is considered to be the most dangerous form of skiing is a famous sport at this Michigan Ski Resort. Professionals try this extreme sport and get an adrenaline rush that they long for. ADDITIONALLY, Snowboarding is also a cherished activity at this ski resort. Besides skiing, snowboarding competitions are held each year to sieve out a champion.
8.
Have A Chill Time In Caberfae Peaks Resort
This Michigan Ski Resort has a marvelous ski area, scaffolding beside the winter-slept forest and mountains jutting out. It's an ideal place to spend your winter holidays with your family and stretch your legs at the ski area. The ski area is blanketed with soft dove-white snow that will make your heart skip a beat. The ski resort covers a landmass of 200n acres of skiable land with the average snowfall of 125 inches.
Snow tubing on the ski slopes of the Resort in Michigan is the ideal task to do with your kids. You should put aside your hectic schedule and chill out with your family at this ski resort. Chairlifts installed at the ski resort provides an opportunity for height lovers to see the whole Resort from above and have a moment to themselves.
9.
Slide Down The Hills OF Nub's Nob Ski Resort
The perfect family environment is maintained so that the families visiting this Michigan Ski Resort feel right at home. The Resort has 250 acres of land for skiing, and the average snowfall this Resort gets is approximately 100 inches. Also, an interesting snowmaking pump is installed for the skiing to make maximum snow mass for the ease of skiing.
10.
Have A Chilling Ride Down Ski Brule
It has been named the best overall ski resort in the Midwest. This Michigan Ski Resort has a family-friendly vibe that attracts thousands of tourists. The ski resort has advanced snowmaking technology that makes it one of its kind. The ski resort has 150-acre skiable land and an average snowfall of 150 inches. It has installed chair lifts also.
You can do the following activities during your winter holidays. Fat tire Biking is a must-try activity on the unscathed trails in the forest. Explore and go on an adventure of a lifetime
These were the best Michigan Ski Resorts that you could visit this winter holiday to experience the magic personally. You will realize that you made the right decision by coming at this marvelous place.