12 Best Eco Resorts In Thailand: Complete Guide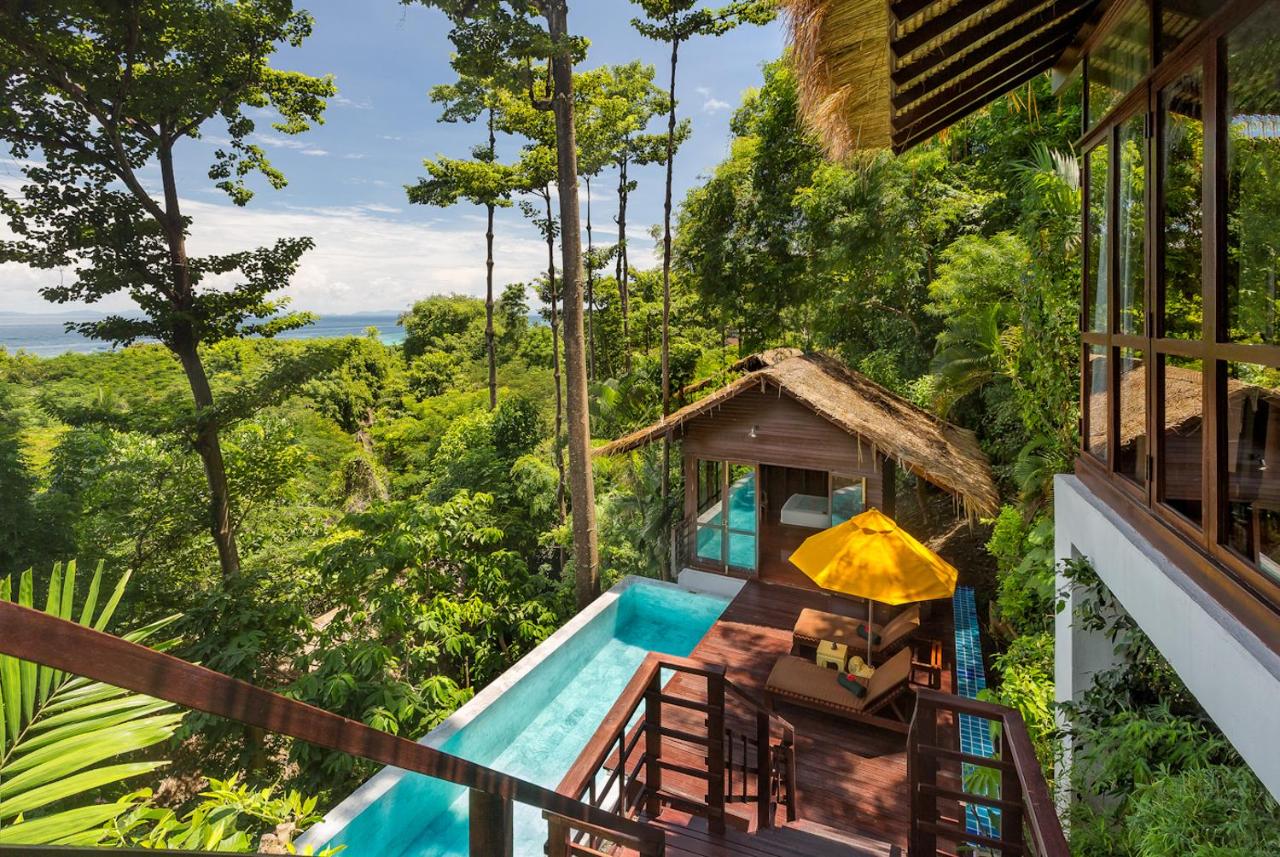 Thailand, with its stunning beaches, lush rainforests, and vibrant culture, has long been a popular destination for travelers seeking relaxation and adventure. But for those who are conscious of the impact of their travels on the environment, Thailand offers a wealth of eco-friendly accommodation options that combine luxury with sustainability. From secluded beachfront resorts to jungle retreats, the country is home to some of the best eco resorts in the world. In this complete guide, we will take you on a journey through the 12 best eco resorts in Thailand, where you can immerse yourself in nature while minimizing your carbon footprint. Whether you are a nature lover, an eco-conscious traveler, or simply looking for a unique and responsible travel experience, these eco resorts are guaranteed to leave you rejuvenated and inspired. So pack your bags, grab your reusable water bottle, and let's explore the wonders of eco-tourism in Thailand!
Soneva Kiri, Koh Kood
Situated on the pristine island of Koh Kood, Soneva Kiri is a true paradise for eco-conscious travelers. With its on-site organic gardens, innovative waste management systems, and commitment to renewable energy, this resort is a leader in sustainable luxury.
The Tongsai Bay, Koh Samui
Set amidst 28 acres of tropical gardens and overlooking a private bay, The Tongsai Bay is renowned for its environmental initiatives. From its rainwater harvesting system to its dedication to wildlife conservation, this resort sets a high standard for eco-friendly hospitality.
Zeavola Resort, Phi Phi Islands
Located on the stunning Phi Phi Islands, Zeavola Resort offers a unique back-to-nature experience. This resort is committed to preserving the island's natural beauty through its coral reef restoration program and support for local marine conservation efforts.
Six Senses Yao Noi, Phang Nga Bay
Six Senses Yao Noi is a haven of luxury and sustainability, nestled on a picturesque island in Phang Nga Bay. The resort's organic garden supplies fresh produce for its restaurants, while its solar power and water conservation initiatives minimize its ecological footprint.
The Sarojin, Khao Lak
The Sarojin, located in the tranquil town of Khao Lak, embraces responsible tourism practices. Their "Greening Community" program supports local schools, provides clean water to nearby villages, and promotes sustainable livelihoods for the community.
Rayavadee, Krabi
Surrounded by towering limestone cliffs and pristine beaches, Rayavadee offers a luxurious eco-experience in Krabi. The resort's commitment to protecting the environment is evident through its recycling initiatives, energy-efficient practices, and support for local marine conservation.
Anantara Golden Triangle Elephant Camp & Resort, Chiang Rai
This unique resort seamlessly combines luxury with an elephant conservation program. Guests can interact with elephants in their natural habitat and learn about the resort's efforts to protect this majestic species.
Pimalai Resort & Spa, Koh Lanta
Pimalai Resort & Spa is nestled within the lush rainforest of Koh Lanta, offering a tranquil and eco-friendly retreat. The resort actively participates in beach clean-up initiatives and supports local wildlife conservation projects.
Aleenta Resort & Spa, Phuket
Aleenta Resort & Spa prides itself on its commitment to sustainability and wellness. The resort's organic garden, recycling programs, and use of natural materials make it a prime choice for eco-conscious travelers.
The Tubkaak Krabi Boutique Resort, Krabi
With its stunning beachfront location and dedication to responsible tourism, The Tubkaak Krabi Boutique Resort offers a tranquil escape for nature enthusiasts. The resort actively supports local community initiatives and educates guests about environmental conservation.
TreeHouse Villas, Koh Yao Noi
True to its name, TreeHouse Villas provides a unique and eco-friendly accommodation experience. Surrounded by lush greenery, the resort aims for minimal impact on the environment through its sustainable building materials and support for local conservation projects.
Keemala, Phuket
Keemala is a luxurious eco-resort nestled in the rainforest hills of Phuket. The resort's unique design incorporates sustainable elements, and it actively supports the local community through its charity initiatives.
There you have it – the 12 best eco resorts in Thailand. Each resort not only offers an unforgettable vacation experience but also embodies a commitment to sustainability and environmental preservation. So, pack your bags and embark on a green adventure to one of these eco-friendly havens in the stunning land of Thailand.
Conclusion
In conclusion, Thailand offers a diverse range of eco resorts that are not only luxurious but also environmentally sustainable. From beachfront retreats to jungle hideaways, these eco resorts provide guests with an opportunity to experience the beauty of Thailand while minimizing their ecological footprint. Whether you're seeking relaxation, adventure, or a combination of both, there is an eco resort in Thailand that will cater to your needs.By supporting these eco resorts, you contribute to the preservation of Thailand's natural landscapes and support local communities. Each resort goes above and beyond to implement eco-friendly practices such as renewable energy sources, waste management systems, and conservation efforts. So, you can indulge in the beauty of Thailand's nature, knowing that you're making a positive impact on the environment.Embark on an unforgettable eco-friendly vacation in Thailand and immerse yourself in the stunning landscapes, vibrant culture, and sustainable practices that these eco resorts have to offer. Book your stay at one of the 12 best eco resorts in Thailand today and enjoy a guilt-free and truly memorable experience.
FAQs
1. What is an eco resort?
An eco resort is a sustainable accommodation option that focuses on minimizing its environmental impact while providing a memorable vacation experience. These resorts follow eco-friendly practices, such as using renewable energy, conserving water, managing waste responsibly, and supporting the local community.
2. Are eco resorts more expensive than traditional resorts?
While the prices may vary, eco resorts can sometimes be slightly more expensive than traditional resorts due to the additional costs associated with implementing sustainable practices. However, the benefits of staying at an eco resort, such as supporting the environment and local communities, make the extra cost worthwhile for many travelers.
3. How can I ensure that an eco resort is truly sustainable?
When choosing an eco resort, look for certifications such as LEED (Leadership in Energy and Environmental Design) or Green Globe. Additionally, research their sustainable practices, such as renewable energy usage, waste management systems, and support for local initiatives. Reading reviews from previous guests can also provide insights into the resort's commitment to sustainability.
4. Are there eco resorts suitable for families?
Yes, many eco resorts in Thailand are family-friendly and offer a range of activities and amenities for children. From nature exploration programs to eco-adventures, these resorts provide a unique and educational experience for the whole family while promoting environmental awareness.
5. Can I still enjoy luxury amenities at an eco resort?
Absolutely! Eco resorts in Thailand understand the importance of providing luxury amenities while still maintaining a commitment to sustainability. You can expect comfortable accommodations, delicious dining options, spa facilities, and recreational activities, all while minimizing your impact on the environment.