21 Best Things To Do In Kuala Lumpur, Malaysia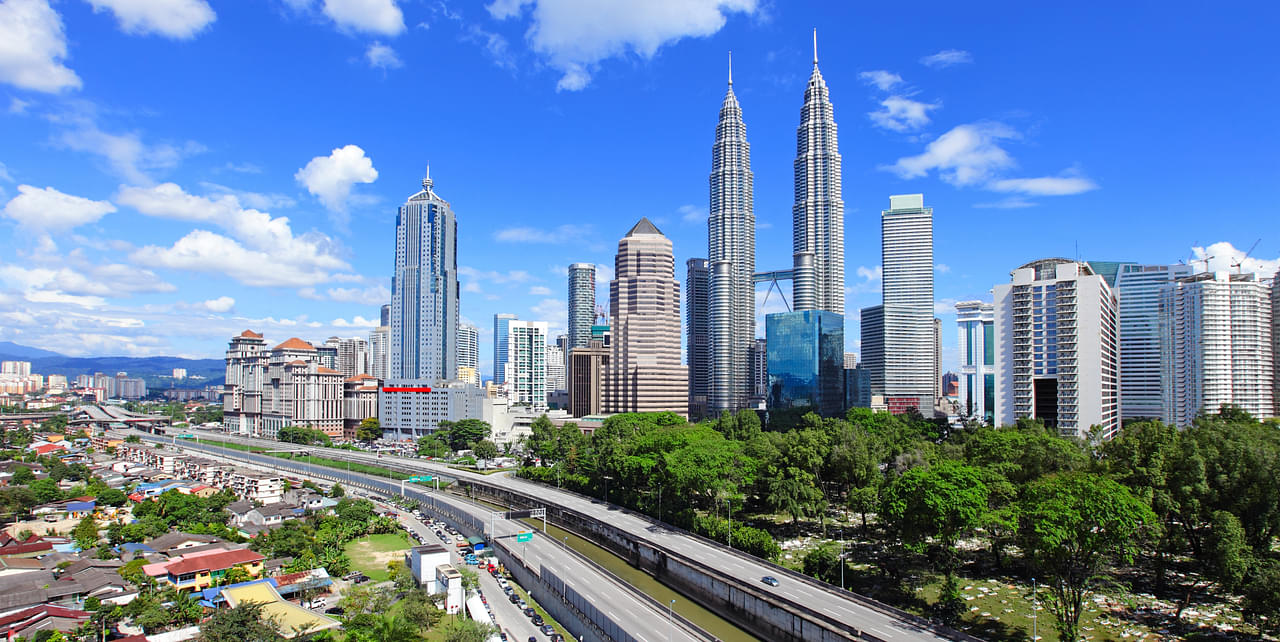 Kuala Lumpur, the vibrant capital city of Malaysia, is a melting pot of diverse cultures, stunning architecture, and mouthwatering cuisine. This bustling metropolis offers an array of exciting activities and attractions that cater to every traveler's interests. Whether you're a history buff, a nature enthusiast, a foodie, or a shopaholic, Kuala Lumpur has something for everyone.
In this article, we will explore the 21 best things to do in Kuala Lumpur, from iconic landmarks to hidden gems. Get ready to immerse yourself in the rich cultural heritage, marvel at the skyscrapers that scrape the clouds, savor the tantalizing flavors of Malaysian cuisine, and embark on thrilling adventures.
So, fasten your seatbelts and get ready to discover the top attractions and experiences Kuala Lumpur has to offer. Let's dive into this exciting journey and make the most of your visit to Malaysia's vibrant capital city!
Visit the Iconic Petronas Twin Towers
The Petronas Twin Towers, standing tall at over 450 meters, offer breathtaking views of Kuala Lumpur's skyline. Take a trip to the observation deck on the 86th floor and marvel at the magnificent cityscape below.
Explore the Historical District of Merdeka Square
Merdeka Square is a historic landmark that represents Malaysia's independence. Visit the Sultan Abdul Samad Building and step back in time as you admire its stunning architecture and the surrounding colonial buildings.
Indulge in Local Delicacies at Jalan Alor
Jalan Alor is a food paradise where you can savor the best of Malaysian street food. From mouthwatering noodles to delectable satay, this bustling street is a gastronomic heaven for food enthusiasts.
Get a Glimpse of Malaysian Culture at the National Museum
The National Museum offers a fascinating insight into Malaysia's rich cultural heritage. Explore the various exhibits showcasing art, artifacts, and historical relics that chronicle the country's history.
Wander through the Vibrant Central Market
The Central Market is a vibrant shopping destination where you can find traditional handicrafts, artwork, and souvenirs. Immerse yourself in the colorful atmosphere and browse through stalls offering unique Malaysian treasures.
Take a Stroll in the Enchanting Perdana Botanical Gardens
The Perdana Botanical Gardens, also known as the Lake Gardens, provide a tranquil escape in the heart of the city. Explore the beautifully landscaped gardens, visit the orchid garden, or simply enjoy a peaceful picnic amidst nature.
Experience the Bustling Street Life of Chinatown
Chinatown, with its bustling markets and vibrant streets, offers a glimpse into Kuala Lumpur's multicultural heritage. Sample local street food, haggle for bargains, and soak in the lively atmosphere of this vibrant district.
Marvel at the Majestic Batu Caves
The iconic Batu Caves, located just outside of Kuala Lumpur, are famous for their towering limestone formations and Hindu temples. Climb the 272 steps to the top and be rewarded with breathtaking views and a sense of spiritual tranquility.
Shop 'til You Drop at Bukit Bintang
Bukit Bintang is Kuala Lumpur's premier shopping district, offering a mix of high-end boutiques, trendy malls, and bustling street markets. Shop for designer brands, enjoy world-class dining, or simply soak up the vibrant ambiance of this popular area.
Discover Malaysian History at the Islamic Arts Museum
The Islamic Arts Museum, with its extensive collection of Islamic art and artifacts, showcases the rich cultural heritage of Malaysia and the Muslim world. Explore the exhibits and gain a deeper understanding of the region's artistic and historical contributions.
Enjoy Nature at KL Forest Eco Park
KL Forest Eco Park, also known as Bukit Nanas Forest Reserve, offers a green oasis amidst the concrete jungle of Kuala Lumpur. Take a relaxing nature walk, traverse canopy walkways, and immerse yourself in the beauty of the tropical rainforest.
Experience Thrills at Sunway Lagoon Theme Park
Sunway Lagoon is a world-class theme park with thrilling rides, water attractions, and a wildlife park. Spend a fun-filled day with family and friends, enjoying a wide range of entertainment options and adrenaline-pumping adventures.
Discover Malaysian Art at the National Visual Arts Gallery
The National Visual Arts Gallery showcases contemporary Malaysian art in a variety of mediums. Admire the works of local artists and gain insights into Malaysia's vibrant art scene and cultural expressions.
Explore the Vibrant Neighborhood of Bangsar
Bangsar is a hip and trendy neighborhood known for its eclectic mix of restaurants, cafes, and boutiques. Experience the vibrant nightlife, indulge in delicious cuisine, and soak in the artistic and bohemian atmosphere.
Visit the Majestic Sultan Abdul Samad Mosque
The Sultan Abdul Samad Mosque, located in the heart of Kuala Lumpur, is a grand architectural masterpiece. Marvel at its intricate design, visit during prayer times to witness its spiritual ambience, and learn about Islamic culture and traditions.
Go on a Shopping Spree at Pavilion Kuala Lumpur
Pavilion Kuala Lumpur is a luxurious shopping mall that offers a wide range of international brands and designer labels. Shop for high-end fashion, dine at exquisite restaurants, and indulge in a luxurious shopping experience.
Discover the Magnificent Kuala Lumpur Bird Park
Kuala Lumpur Bird Park is home to a vast array of colorful bird species from all around the world. Explore the beautifully landscaped aviaries, watch captivating bird shows, and interact with some of the feathered residents.
Get Culturally Immersed at the Royal Selangor Visitor Centre
The Royal Selangor Visitor Centre offers a unique opportunity to learn about the art of pewter crafting, a traditional Malaysian craft. Take a guided tour, try your hand at crafting, and appreciate the intricate designs of these beautiful metalwares.
Take a Ride on the KL Hop-On Hop-Off Bus
The KL Hop-On Hop-Off Bus is a convenient way to explore Kuala Lumpur's major attractions. Enjoy a panoramic view of the city from the open-top deck, hop off at various stops to explore, and hop back on to continue your adventure.
Experience Tranquility at Thean Hou Temple
Thean Hou Temple is a stunning Chinese temple that offers panoramic views of Kuala Lumpur. Explore its elaborate architecture, admire the intricate details, and experience a sense of tranquility amidst the bustling city.
Discover Art and Culture at the National Art Gallery
The National Art Gallery showcases an extensive collection of Malaysian artwork, ranging from traditional to contemporary pieces. Immerse yourself in the vibrant world of Malaysian art, attend exhibitions, and appreciate the country's artistic diversity.
Conclusion
In conclusion, Kuala Lumpur, Malaysia offers a wide range of experiences and attractions that cater to every traveler's taste. From iconic landmarks like the Petronas Twin Towers to vibrant street markets and delicious street food, Kuala Lumpur has something for everyone.
Visitors can immerse themselves in the rich cultural heritage by exploring the various temples and mosques scattered across the city. Nature enthusiasts can venture to the nearby rainforests and parks, offering a tranquil escape from the bustling city life. Additionally, Kuala Lumpur boasts an impressive shopping scene, with luxurious malls and bargain-filled markets.
Whether you're interested in history, culture, food, shopping, or simply appreciating the stunning cityscape, Kuala Lumpur has it all. With its warm hospitality and diverse attractions, this vibrant city will leave you with memories to last a lifetime.
FAQs
Q: What are some must-visit attractions in Kuala Lumpur?
A: Some top attractions include the Petronas Twin Towers, Kuala Lumpur Tower, Batu Caves, and the Merdeka Square.
Q: What is the best time to visit Kuala Lumpur?
A: Kuala Lumpur experiences a tropical climate, so it is best to visit during the dry season from May to July and December to February.
Q: What is the local currency in Kuala Lumpur?
A: The local currency is the Malaysian Ringgit (MYR).
Q: Is Kuala Lumpur a safe city for tourists?
A: Kuala Lumpur is generally considered safe for tourists. However, it is always advisable to take necessary precautions and be aware of your surroundings.
Q: What is the famous food in Kuala Lumpur?
A: Nasi Lemak, Roti Canai, Char Kway Teow, and Satay are some of the famous local dishes to try in Kuala Lumpur.