Your Complete Guide to Osaka Aquarium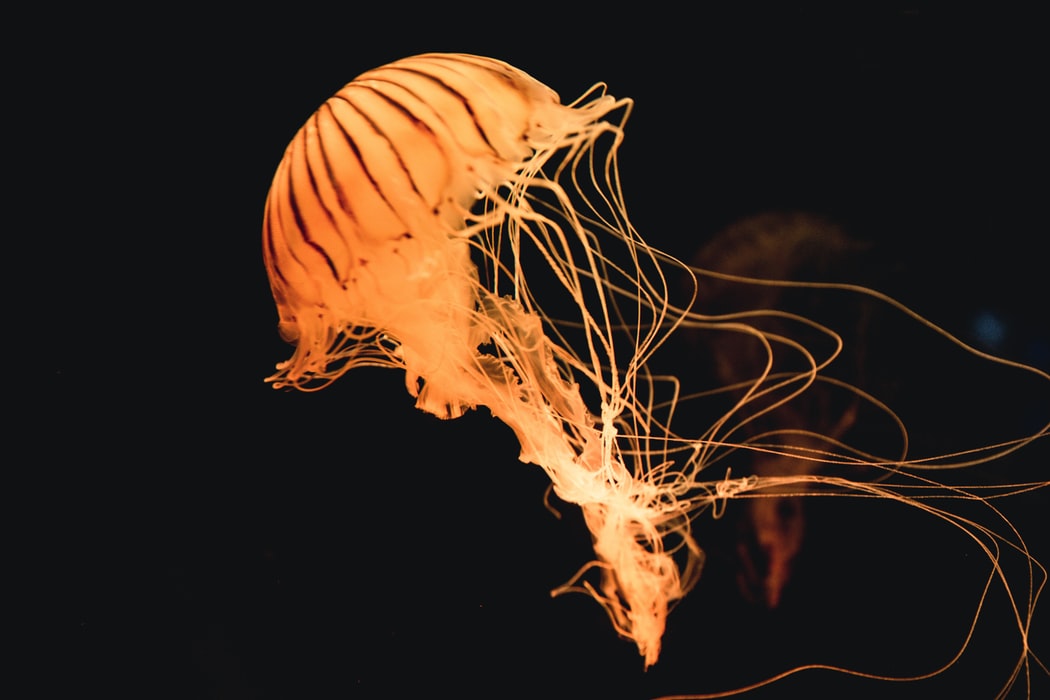 When you're visiting the land of the rising sun, the Osaka Aquarium is not to be missed. Home to a jaw-dropping 30,000 creatures, this place is one of Japan's most spectacular aquariums. Famous for its innovative manner of presenting its various marine creatures, this aquarium promises you a great time. Together with Osaka's natural beauty, this trip will be a memorable one.
Osaka Aquarium Main Attractions And Exhibits
Encounter over 620 unique species at this magical marine paradise. Watch adorable otters and penguins swim in the water. Squeal in delight at the antics of playful dolphins. Then, gasp with awe at the majestic whale sharks and jellyfish. To enjoy more of that, we'll walk you through 3 of Osaka Aquarium's must-go exhibits.
Permanent Exhibition
Immerse yourself in a virtual tour of the Pacific Ocean via 15 large tanks, each designed to recreate a specific region of the Pacific Rim.
Visitors of the aquarium are first welcomed by the beautiful "Fish Underpass – Aqua Gate". Here, you can walk through a tunnel, surrounded by schools of graceful fish. If you've ever dreamt of walking on the seabed, this would probably be the closest experience to that fantasy!
Then, proceed to the "Japan Forest" section, visitors are enveloped by the tranquillity of a peaceful Japanese Forest. Here, you can spot adorable otters and giant salamanders.
After that, go to the most well-known section of the permanent exhibition: "Pacific Ocean". This exhibit has a depth of 9 metres, and stretches for 34 metres. As a result, visitors will definitely be blown away by its magnificence! Spot some of Nature's grandest marine creatures at this exhibit. For example, whale sharks, spotted eagle rays, Indian mackerels… These are just some of the various marine animals you can encounter!
If you want to know more about the exhibitions, then check out the their website!
Interactive Exhibition
Tired of being a passive viewer at aquariums? Osaka Aquarium has got you covered. At their special Interactive Exhibition, visitors are granted a once-in-a-lifetime opportunity to touch some sharks and rays. Furthermore, Osaka Aquarium also engages all your other senses in this wonderfully immersive exhibition. Through this, you can hear the noises of the wild, feel the temperature against your skin, sniff the scent of the ocean.
Indeed, the Osaka Aquarium's Interactive Exhibition is a delightful sensory experience that'll sure to captivate both the young and old.
Marvel At The Night Aquarium
Who said aquariums are just for children? Sure, aquariums have great educational value. However, they can also be an amazing date night idea. Well, at least, the Osaka Aquarium is. Link arms with your other half and enjoy a romantic night at Osaka Aquarium. Every evening from 5pm, the aquarium transforms into a romantic display of muted lights and slow, relaxing music. It's the best place to connect with your loved one!
How Much Are The Tickets?
| | |
| --- | --- |
| Over age 16 | 2300 yen (USD 21.69) |
| Ages 7 -15 | 1200 yen (USD 11.32) |
| Ages 4 – 6 | 600 yen (USD 5.66) |
| Senior Citizens (age 60 and above) | 2000 yen (USD 18.86) |
Admission is free for children under the age of 3. Tip: Buy your tickets online to skip the queue!
How Much Is The Group Admission Fee?
If you visit the aquarium as a group, it might even be more cost-efficient! For groups of more than 15 persons (foreigners) or 20 persons (Japanese), each visitor is entitled to a discount. Here's the quick breakdown of the price:
| | |
| --- | --- |
| Over age 16 | 2000 yen (USD 18.86) |
| Age 7 -15 | 1000 yen (USD 9.43) |
| Age 4 – 6 | 500 yen (USD 4.72) |
More Awesome Packages in Osaka Aquarium
If you want to squeeze more fun in a day, then grab yourself an Osaka Aquarium Package. It combines both this famous aquarium with other attractions.
Osaka Aquarium + Tempozan Giant Ferris Wheel

3000 yen (USD 28.30)

(Savings of 100 yen)

Osaka Aquarium + Cruise Ship Santa Maria

3200 yen (USD 30.18)

(Savings of 700 yen)
What Time Does It Open?
The Osaka Aquarium's schedule varies according to the season. Therefore, you should check their calendar before heading down to avoid any disappointment!
How To Get To The Osaka Aquarium
You can go to the aquarium from Kansai International Airport or the Osaka International Airport. From the former, the Osaka Aquarium is approximately 65 minutes away by train, or 60 minutes away by limousine bus. On the other hand, the aquarium is about a 60-minute train ride away from Osaka International Airport.
The Osaka Aquarium is located just a stone's throw away from Osakako Station (Osaka City Subway Chuo Line). Then, walk for 5 minutes to reach Osaka Aquarium from the station.
Alternatively, you can also travel to the Osaka Aquarium via Osaka City Bus. Take bus route number 88 from Osaka Station, or bus route number 60 from Namba Station. Alight at Tempozan Stop. After that, you will immediately see the aquarium.
Dining Options
Itadakimasu! If you're a foodie (like me), rejoice! Osaka Aquarium has various restaurants offering a host of food options that's sure to tantalise your tastebuds. End your day on a good note with a hearty feast!
Firstly, you can go to the Tempozan Marketplace, situated just next to the Osaka Aquarium. The establishment has nearly 80 retail and dining establishments, so you can shop and then treat yourself to a variety of food. Furthermore, you don't need to worry about what to eat, because there are endless choices!
If you're still not pleased by what the above has to offer, fret not. Just a few steps away awaits the massive food theme park (yes, you read that right!), Naniwa Kuishinbo Yokocho. You will see history, particularly 1960s Osaka, because this lovely area deftly recreates it. In addition to beautiful visuals, you can also tuck into delicious local favourites. You can enjoy dishes such as okonomiyaki, takoyaki, and katsu.
Popular Tourist Destinations Nearby
In addition to the Osaka Aquarium, here are nearby places you can also visit:
Tempozan Giant Ferris Wheel
At 112.5 metres tall, the Tempozan Giant Ferris Wheel is one of the world's largest ferris wheel. Here, you can enjoy a breath-taking view of the various sights of Osaka. You can see landmarks such as Osaka Bay, Akashi Kaikyo Bridge and even Kansai International Airport!
Cruise Ship Santa Maria
What better way to enjoy the waters of the Osaka Bay than hopping aboard a cruise ship? This cruise will take you to famous spots of the Osaka Bay Area. You can enjoy the sea breeze and unwind in addition to savouring the view on this lovely cruise ride. After that, you will definitely feel refreshed.
Final Thoughts on Osaka Aquarium
In conclusion, Osaka Aquarium is often highly-praised by those who have visited it, and for good reason too. So, what are you waiting for? Discover the charms of this wondrous attraction today! Together with friends and family, it will be a wonderful time.
Here are even more amazing things you can do while in Osaka!