8 Best Food Trucks in Melbourne, Australia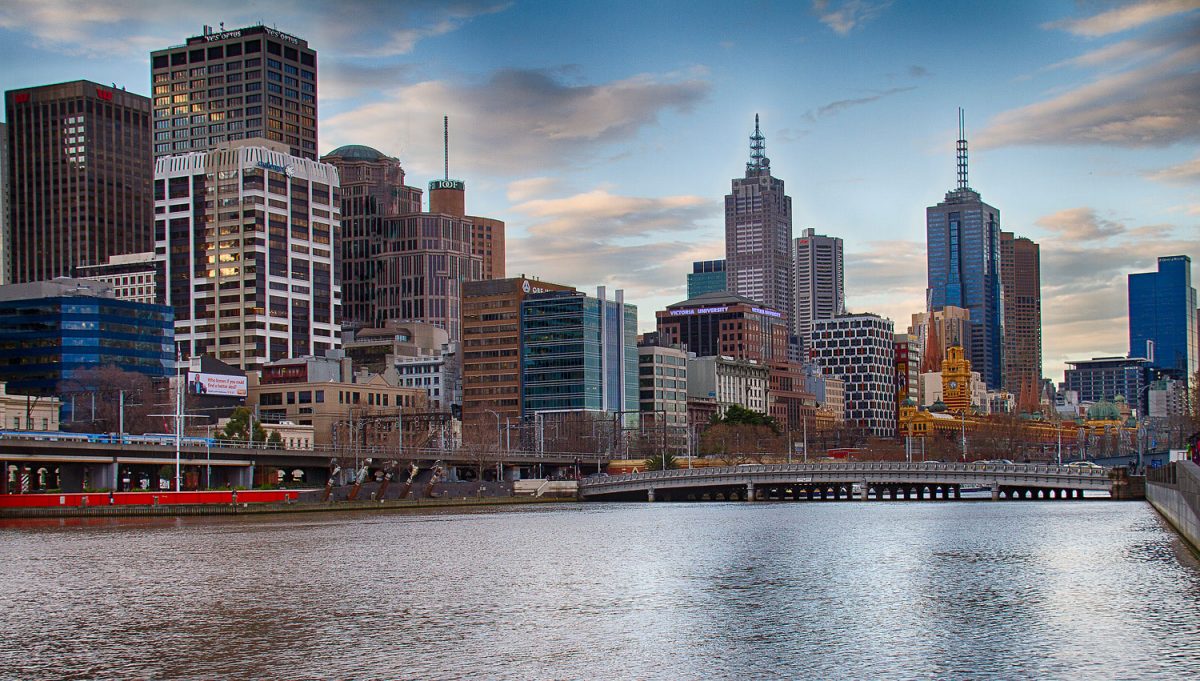 Melbourne is a vibrant and exciting city that's quick to pick up trends. And this applies to its food scene as well. The food truck culture in Melbourne is well established, and it's where you'll eat the best food at the cheapest possible prices. If you're ready to dive into Melbourne's mobile food scene, then keep a lookout for the best food trucks in the business.
A Guide To Melbourne's Food Truck Culture
Food truck culture is alive and well in Melbourne, Australia and has been for a while. In fact, no event, festival or celebration is complete without these colourful food vans. This is part of what makes Melbourne the food capital of Australia.
The love of the simple food truck is so strong that the government has been working to make it official. Under the new policy, there are 8 permanent food truck sites and 8 rotational sites around the city. Only the best food trucks in the business need to apply for one of these permanent spots. This keeps the competition fierce and the food amazing!
If you're ready to try the best food that Melbourne has to offer, keep an eye out for these trucks!
The Mr Burger food truck is ubiquitous in Melbourne and there's a good reason for that. There are now 6 of these orange trucks around Melbourne as well as 5 permanent stores. And they all offer the best burgers and chips in town.
As the name suggests, this food truck isn't the place to visit if you're on a diet. Try the classic Mr Burger or the spicy Mr Hot. And if you're really hungry, Mr Double will satisfy those hunger pangs and then some. If you're going to eat burgers, then you might as well get fries with them. And the fries at this food truck are cooked to perfection with Cajun salt. You can also get milkshakes with your meal if you really want to give your heart a workout.
Being able to eat amazing tacos outside of Mexico is one of the best things about visiting a food truck. And the Taco Truck gathers taco fans from all walks of life. It belongs to Raph Rashid, the man who pioneered the food truck in Melbourne. And the tacos are absolutely worth queuing for.
Some of the best offerings at this food truck are the famous battered fish taco and vegetarian mushroom quesadillas. But you can't go wrong with any of the fillings really, which includes the chicken, bean, lamb or beef tacos. Whatever you order, it's pretty much guaranteed to be good and to keep you coming back for more.
When it's time for some Asian food, look around for the Ghost Kitchen food truck. It's bringing Taiwanese breakfast food to Melbourne, and everyone is loving it! And you don't have to wait until breakfast time to eat here either. The dishes go well at any time of day.
One of the best offerings at the Ghost Kitchen food truck is the dan bing. This roti with an egg cooked on the top is a traditional Taiwanese breakfast dish. Just make sure you get all the toppings for the full, delicious experience. The braised pork belly buns are also really good, filled with succulent pork juices and a refreshing sprinkle of herbs.
When it's time for something sweet, look for The Brûlée Cart food truck. It's worth the search because it brings this sweet, creamy dish to the streets with perfect style and panache. In fact, you'll probably forget that good brûlées are usually only found in high-class kitchens.
And there's no concern about getting old brûlées with this food truck either, because they're torched on demand. That means you'll get to crack the fresh caramel lid and enjoy the creamy custard below no matter what time of day you show up.
If you've ever had a late-night kebab after a night out, then you know they're usually cold, with limp lettuce, and will leave you feeling sick. But the kebabs from this food truck are nothing like that. Biggie Smalls was once located on Smith Street to catch people heading home after a night at the bars. But creator Shane Delia has since moved on to bigger and more mobile things.
The core philosophy of this food truck hasn't changed. The kebabs have strong Middle Eastern roots and are still cheap but tasty eats. The classic beef and the fried chicken are the top picks, but everything is good. And you should also make sure to grab some hot chips with preserved lemon and spiced butter. They're a new and sublime twist on an old favourite.
This food truck is another creation by Raph Rashid. It offers a signature burger dish: a beef patty with caramelised crust, lettuce, onion, cheddar, tomato, and Stereo sauce. It's simple, delicious, and worth breaking your diet for.
The Beatbox Kitchen food truck can be found at most of Melbourne's summer festivals. There's also a permanent shop in Brunswick if you have a burger craving.
You have to try this food truck just because the food is Jamaican. After all, how often do you get the chance to try this cuisine in Melbourne? And once you've tried it, you'll wonder why more people haven't brought the dishes to Australia before.
There are some great and unusual choices on offer at this food truck. Try the spicy jerk chicken or pork with rice and salad. And if they're cooking cassava chips, make sure you buy a serving. Cassava is a potato alternative and goes really well with jerk dishes.
Melbourne, like most of Australia, can get extremely hot. And that's just one reason why the My Two Mums food truck does so well. The other reason is that their ice cream sandwiches are truly spectacular.
Locally sourced and handmade, these ice cream creations look almost too good to eat. But the summer sun will convince you to dig into your sweet, icy sandwich. The ginger, rock salt caramel, and choc chip sandwich is a particular favourite. But that's the best thing about this food truck, there's something for every taste.
Melbourne is a fascinating city that has become the centre of Australia's food culture. And accepting and embracing the food truck culture is a big part of that. It means that you can get delicious food when you're out and about for rock bottom prices.