The Best 2019 Christmas Vacation ideas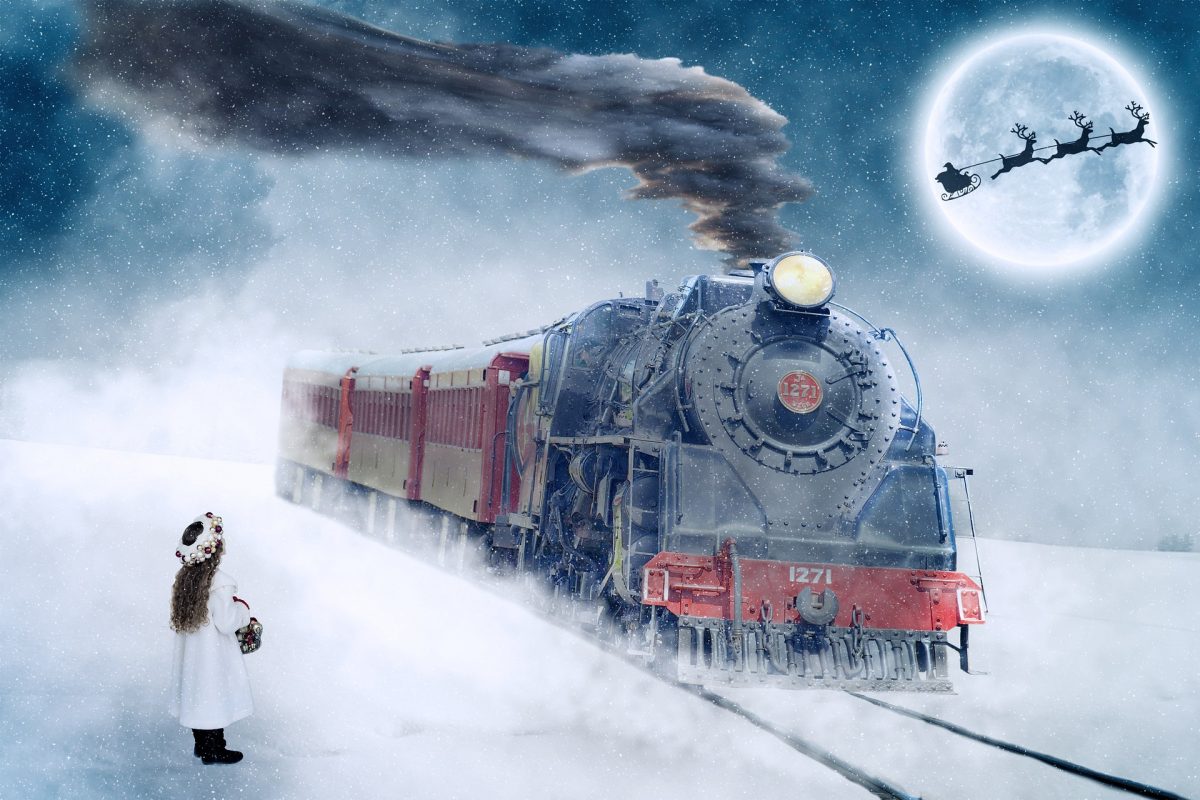 Christmas is considered a significant event that is celebrated with great zeal and zest worldwide. From Northern lights to sunny skies; from scorching deserts to icy glaciers, everyone celebrates this global festival with great enthusiasm.
Are you spending your Christmas vacations at the same place in a very archaic way every year? Then you must be thinking of trying something out of the box this year. The following are some best Christmas vacation ideas to make your family Christmas memorable.
1.
Skate Down To Rockefeller Centre
New York City is a famous destination for Christmas getaways when considering the best Christmas vacation ideas. This city never slumbers. You will always find things to do in this city during your winter break. Rockefeller Centre is located at the core of New York City and is one of the most crowded places during a Christmas vacation.
Rockefeller Centre has a lot to offer to make your Christmas vacations stand out from rest. You can easily get here by the extensive bus system of the city or train. The fares are very economical. You can attain a VIP pass to bypass the crowd by fully maximizing the family Christmas experience.
Where to go for Christmas?
Grand Christmas tree: This tree has been a national tradition of the people of the city. Experience the live lighting of the tree at night by enjoying the brilliant, luminous glow and lustrous, shiny bells illuminating all of the places and making it magical. You can even eat mouthwatering food and enjoy a pure quality family Christmas.
Ice Rink: The whole of NYC is covered with a blanket of snow during winter break. The Centre turns into a white ice rink for skating. You can take a twirl on this natural ice rink and have a moment of your life. This activity serves the best Christmas getaway option.
The Lego Store: There is a fantastic Lego store in the Centre where you can build whatever you want from Lego bricks. There is also a mini version of Rockefeller Centre made entirely of Lego.
2.
Explore Urho Kekkonen National Park
Are you looking for something new this winter break and want to escape the busy, hectic city hustle and bustle? Then this National Park will rightly serve the purpose. This must be in your Christmas vacation ideas list. It is located in the remote areas of Lapland, Finland.
This winter wonderland is a habitat for a great wilderness experience. You can traverse the frosty mountains and take a stroll on soft snow to make your Christmas vacation amazing. One can get here by the Coaches who have a fixed timetable so check before you travel. You can also book a flight at the cheapest fares.
Where to go for Christmas?
Reindeer sledding: You can genuinely awaken your Christmas spirit by exploring the park on a reindeer pulling a sled. This one of its kind rides would be the best family Christmas you have ever celebrated.
Cross Country Skiing: You can ski on the adequately maintained trail and intimately experience the cold winter on this Christmas getaway. The skiing is an adventure-filled activity that will surely rejuvenate your Christmas spirit.
Northern Lights: The amazing diverse colored Northern lights on the night sky will take your breath away. You can spend a night in thermal glass built igloos and live the Christmas vacations to the fullest.
3.
Shop Till You Drop At The Nuremberg Christmas Market
This is the best Christmas vacation idea as you can go for shopping here and find a plethora of various useful things worthy of buying. This place is a tourist magnet. Let yourself be enchanted by the Christmas spirit and festivities of the city and spend your winter break in this warm, mellow city. This traditional Market has been here for many centuries.
The enticing aromas of roasted nuts, hot chocolate, and juicy sausages will melt your heart, and you will never want your Christmas vacation to end. The flights are cheap during Christmas vacations so getting here is not a big deal. You can use the bus to reach here also.
What to do for Christmas?
Delicacies: Do not forget to fully enjoy and savor Nurnberger Rostbratwurst, a sausage that will make you hungry at first sight. Gingerbread also is a joy to see and eat. It fills the air with Christmas spirit and makes your Family Christmas memorable.
Children's Market: Nuremberg, don't forget the children and spreads smiles on their faces with its dreamy double-decker carousel, a train, and all types of kid-friendly shenanigans.
Ride the Stagecoach: You can travel around the big Market on this traditional stagecoach at a very economical price and make your winter break amazing.
4.
Join In The Celebrations Of Salzburg Krampus Runs
This city is the birthplace of Mozart and can be a perfect destination for a Christmas vacation idea. The town hosts unusual Yuletide traditions where people parade wearing hand-carved wooden masks, shaggy pelts, and peculiar outfits.
It is a tradition, which is considered to scare away the dark spirits of winter and to invigorate the true Christmas spirit. You can quickly come here by booking a flight or by bus. You must check the dates before planning your trip as the dates may vary.
Where to go for Christmas?
Snow Boarding: It is a perfect outdoor activity for thrill-seekers and enthusiasts who want to transform their boring Christmas vacations into an amazing journey, traversing the snow-capped mountains.
Traditional Market: The whole city turns into a small melting hot pot of joy and wonders on Christmas and winter break. One can get anything here from the Market that you wish to have.
5.
Be Amazed By The Cornelli Christmas Circus
Located in the heart of Zurich, this wonderland will be an opportunity not to be missed and overlooked among your Christmas vacation ideas. The red tent is distinctive of its kind with glittering lights reflecting a ballet on the River Limmat where this circus is hosted.
The brightly adorned entrance of the entertainment pulls your heart, no matter what age, towards itself rekindling the Christmas spirit and making your Family Christmas glorious. The circus does not work with animals at all. You can easily reach here on a bus from the airport or a taxi.
Where to go for Christmas
Christmas Market: The air diffuses with a smorgasbord of Christmas delicacies around the place. You can eat deliciously and mouthwatering cuisines and buy a wide range of stuff.
Floating candles: Children of Zurich release hundreds of candles floating on the river on Christmas Eve at night. You can enjoy the sight of cookies and hot chocolate. The spectacle is truly magical and out of this world.
6.
Take Amazing Pictures At Rialto Bridge
It is one of the oldest bridges in Venice, Italy. During Christmas, it turns into a pathway of small lights illuminated against the dark Venice night. You can plan your trip for the Christmas vacation ideas and get ready to have a Family Christmas of a lifetime that you will never regret. The magic touch of Christmas spirit gives it a romantic and magical feel. You can get here via a bus or a cab at reasonable prices.
Where to go for Christmas?
Christmas markets: You can take a stroll during your Christ
mas vacation and gaze at the Christmas delicacies and hand-made Christmas themed souvenirs.
Ice Skating Rink: There an open-air ice skating rink that serves the best way to spend quality time with your family in this winter break.
7.
Visit The Iconic Notre Dame Cathedral
Where will be the best way to celebrate Christmas other than the place where it is preached? It does not matter what your spiritual belief is. This place must be on your list when skimming your Christmas vacation ideas.
Visiting the Cathedral during Christmas vacations can be a memorable and peaceful occasion. You can gaze upon the majestic bell towers, mischievous gargoyles and medieval soaring spires of the ancient gothic style. The Church is a perfect way to enhance the Christmas spirit and have one of its kind Christmas getaway destinations.
Where to go for Christmas?
Notre Dame Christmas Market: It is the most astounded Christmas market cozied right next door to the ancient Church with its humongous decorated Christmas tree. Grab a cup of hot coffee as you wander through myriads of stalls, shopping for regional artisan craft and nibbling on roasted chestnuts.
Midnight Choir: Wait till the hands struck 12 on the clock. That is when the magic spreads as a mass of Children all dressed beautifully, sings Christmas songs. It will surely be a night never to forget.
8.
Have A Day Of Fun And Adventure In Disneyland Paris
You must be wondering all theme parks are closed during winter break but not this one. Disneyland Paris opens its arms to welcome tourists all around the world who are celebrating a family Christmas with their loved ones. It's an exciting and unique Christmas vacation idea that everyone must adopt. During Christmas vacation, the park gives vibes of a magical movie of Disney. The decorations in the park are incredible and jaw-dropping.
The castle glistens like a diamond; the ground sprayed with snow and fairy lights on all trees. You can get to Disneyland via a bus or a flight. Get your tickets before the Christmas vacations as you might not get them due to being jam-packed and crowded during the holidays.
Where to go for Christmas?
Christmas Tree: There is a Christmas tree right in the middle of the theme park. It is decorated with tiny glowing lights as if stars have been sprinkled on the leaves to maximize the feeling of Christmas spirit.
Traditional Christmas Dinner: You can also enjoy a traditional themed dinner at night after all day's stroll and watch your favorite Disney characters performing.
9.
Explore Edinburgh Christmas Market
Edinburgh is a city, which never ceases to amaze the people visiting it. The city gets transformed into a place of enchantment during Christmas vacations. Edinburgh's Christmas market is one of the busiest markets not just because of its ability to provide the buyers with anything they demand.
But also because there is so much at hand to experience and rekindle the Christmas spirit during winter break. Treat yourselves with warm and traditional fudges and other delectable treats that will be a sensation for your taste buds. You can get here by bus or a cab at reasonable prices.
Where to go for Christmas?
Ferris Wheel: Enjoy the eagle-eye view of the whole city by sitting in a safe, weatherproof capsule while gazing upon the festivities of the holiday.
Christmas tree maze: Let yourself wander and get lost in the maze of trees to enjoy a family Christmas adventure.
10.
Meat Jolly Old Santa In Santa Clause Village
This small village in Rovaniemi may seem ordinary, but in fact, hold great wonders within. The place is stunning and miraculous for a Christmas vacation, and this experience will surely blow your mind with its infectious beauty. You can get here on a local bus number 8 also known as the "Santa Express" or can book a cab according to your affordability.
Where to go for Christmas?
Meet Santa Clause: You can meet the one and only Santa, who is in his chambers every day for his admirers.
Arctic Line: The line directly cuts the village and is painted on the ground for distinction so visitors may enter the Arctic area when they cross the line.
11.
Admire The Velvet Caves
Located in the caverns below Valkenburg, the view is truly breathtaking. The place is immersed in a magical atmosphere and makes the Family Christmas unique and extraordinary. You will surely feel the warm and home at heart with the hospitality of locals and their heightened Christmas spirit.
One can hear, see, taste, and smell Christmas in each and everything. You can hail a cab or use the extensive bus network of the city to get here. The Caves have fixed timing during the holiday season from the 15th of November to the 5th of January.
Where to go for Christmas?
Christmas Market: There is a unique underground, one of its kind Christmas markets in the labyrinth of several corridors with secrets around every turn. You can have an exceptional Family Christmas among these festivities inside the cave.
12.
Visit St. Peter's Basilica
Observe the magic of Christmas in Vatican city, the Holy place of Pope. You can add this to the top of the list for Best Christmas vacation ideas. Get ready to experience the true Christmas spirit and gaze upon the festive illuminations around the St. Peter's basilica.
You can hear the message of the Pope live and truly rejoice with your family during the Christmas vacations. You can come here easily via a bus or a cab or fly directly on a plane to the airport. Everything besides the food and traveling is free of cost.
Where to go for Christmas?
Mass with Pope: Enjoy a soulful midnight mass along with Pope in the square and attain lifelong memories of a Family Christmas.
Trevi Fountain: Present near St. Peter's Basilica, it is the most famous fountain in the world. Its unique and elegant architecture will be an awe-inspiring sight for you during the Christmas vacation.
With all these places to go and things to do, you're ensured to have the best Christmas vacation ideas for your winter break in 2019. Spend your holidays in a nontraditional way this year and make them memorable forever.