10 Cozy Airbnb Chicago Rentals To Consider For Your Trip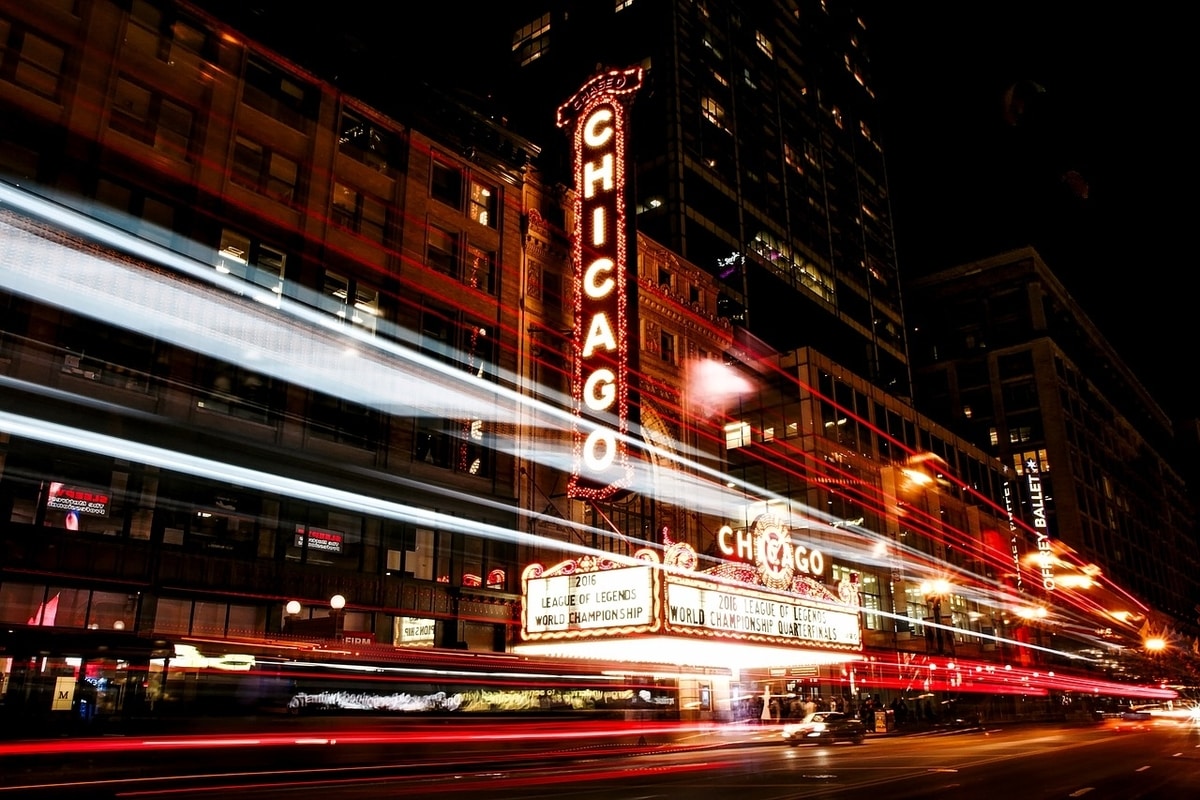 Spending your vacation or holiday from the recommendations of Airbnb Chicago can make your stay extra memorable. Whether you are traveling solo or with your family, you will never run out of places to explore and experience.
There's so much in store here aside from the famous Millennium Park and the Willis Tower SkyDeck. From a stunning blend of modern and classical architecture to world-class museums and theaters, you can have a whole day or month of fun-filled exploration. Of course, what better way to spend the night or day than having a budget-friendly but quality accommodation. Fortunately, Airbnb Chicago offers an array of places to stay. Just tap on your mobile device, and you'll get access to these in no time.
Here are some of the best Airbnb Chicago rentals to stay in:
1.
Industrial Style Chicago Loft With Free Parking
For two pax, this loft offers the perfect accommodation in Chicago. The highly rated hosts can provide you with home-like hospitality away from home. Some of the latest guests posted remarks about the place's cleanliness and orderliness.
The loft hosts a one-bedroom with a chic, industrial vibe. There's an entertainment area with a smart TV plus a private outdoor deck. Here, you can catch a stunning view of Chicago's skyscrapers and landscapes. Drink coffee as you gaze on the sunrise and sunset or just relax and breathe in the sight before you.
If you want to cook your food, the loft has a fully equipped kitchen. It has a dining table beside a window, perfect for romantic or meaningful conversations. Other features you'll surely find helpful are the self-controlled A/C and closet space complete with hangers. The iron and ironing board are also provided.
Moreover, you can be sure of your health and safety here as the loft is professionally managed, well-kept, and sanitized after every use. It's one of the top-rated rooms under Airbnb Chicago.
2.
Urban Oasis-Wicker Park Vintage By Airbnb Chicago
Now, this one is a private room in one of the apartments for rent. Sitting in the center of Wicker Park/Ukrainian Village, this vintage room is a vacation hub. It is also perfect for a business traveler who prefers a more relaxed and spacious accommodation or somebody who dislikes cramped hotels.
The area is very accessible and can be reached via major transportation routes and stations. Both the Damen and Division Station Blue Line stops are just a few blocks away from here. If you are into partying or experiencing cuisines, you can find high-caliber restaurants, bars, clubs, live music venues, and galleries nearby. Even with a lot of establishments, the streets remain peaceful, safe, and beautiful!
The room offers cable TV, Wi-Fi, a quiet reading room, a second living room, and full dining set to make your stay comfortable.
3.
The Roosevelt Suite – Garden Studio
Nestled in a peaceful area of Little Village, the Roosevelt Suite-Garden Studio provides an opportunity for you to experience a uniquely beautiful culture. After all, it's a neighborhood of Mexican and Black multi-generational families.
By the way, the neighborhood is just a block away from the train, off the Boulevard System, and some blocks away from prominent landmarks such as Lagunitas Brewery, Cinespace, and Douglas Park. And then you have Pilsen, West Loop, which are just minutes away if you take the train.
The suite contains a cozy queen bed, a ¾ bath, a shower stall, and a kitchenette fit for light cooking. The kitchenette also features a coffee machine, microwave, toaster oven, hot plate, and a mini-fridge. However, take note there is no full-sized oven or stove in the unit.
The host does provide granola, yogurt, ice cream, and dried fruits as welcoming treats.
4.
Huge Wicker Park Loft – Easy Transportation
The Huge Wicker Park Loft boasts of a 95% excellent check-in experience and another 90% excellent location rating. Just probe on the numbers, and they will tell you that this loft offers a luxurious stay, dashed with genuine hospitality.
The loft is one of the private rooms for rent in the Wicker Park neighborhood, one of Chicago's most visited sites for its lively atmosphere. Getting here is not a problem. Just a few blocks, there is the Blue Line "L" train stop, which also leads to downtown and O'Hare airport.
Huge Wicker Park Loft is a shared space, but its huge space provides plenty of rooms and private corners. If you want to hand out before calling it a night, the Wicker Park outside offers music, nightlife, art and other forms of entertainment. Plus, there are spectacular food and shopping stalls all around. You can never run out of treats and experiences for yourself while you're here.
With over five years of experience, the hosts provide you with upstanding and professional services to make you feel at home during your stay.
5.
Stylish Lincoln Park 2BR With Patio Under Airbnb Chicago
If you're traveling with a group, the Stylish Lincoln Park 2BR is the place to go. It's comfy and spacious, making it a convenient house rental for a family or a group of friends.
The space is ideally located and beautifully remodeled to give you a distinct feel and an authentic experience of the 1906 building. Here, there are custom-built furniture, Posturepedic beds good for five people, and other basic amenities. It also has a fantastic deck, overlooking a beautiful backyard and offering a natural feel of Chicago's pleasant environment. You can stroll around the backyard, meditate, or relish its serene atmosphere. It has a few benches where you could lean yourself amidst the shades.
Coffee lovers would surely get hyped staying here. The host offers free coffee with a Keurig machine and an Italian style espresso maker which you can use. You can also grab a cup or two of beers.
For entertainment, this rental contains an Apple TV, including Netflix and HBO GO. In addition, you get to use the 20 MB/s Wi-Fi connection.
6.
Fairfield Flat, Airy Vintage Rehab
The Fairfield Flat is a remodeled first-floor apartment, sitting close to the famed California Pink Line Station, Lagunitas Brewery and Tap Room, Douglas Park, and Pete's Fresh Market. Just a short train ride away, there is Pilsen and West Loop.
Just like the Roosevelt Suite-Garden Studio, the apartment lies on the Little Village. Your stay here will give you an experience of mixed Mexican and Black American culture. They are the dominant inhabitants here and expect hospitality and mutual respect. However, take note that space does not allow filming or other productions.
Also, the apartment features a living room, a fully equipped kitchen, and a dining room. The master bedroom boasts of a sizable closet and vanity. There's also a guest bedroom with under-bed storage, and both spaces contain window unit air conditioners.
Guests here can have access to private areas of the apartment, including the large patio. They can even make use of the barbecue grill and smokers but on a first-come, first-serve basis. The host also offers bicycles with helmets.
7.
Casa Corazon (E) Near Rush/UIC Under Airbnb Chicago
Casa Corazon is just minutes away from the Rush Medical Center and the University of Illinois at Chicago. It lies in the hidden gem of the "Heart of Chicago" neighborhood. From here, there's a five-mile route to the Loop, while McCormick Place is accessible via a 20-minute direct bus ride.
The room gives you a pleasant and comfy sleeping experience. It has fresh sheets, fluffy pillows, and snuggly blankets. If you love cooking, the gourmet kitchen has almost all the tools you need to prepare hearty meals. The bathroom, however, is shared with other guests.
8.
Foodie Paradise In Logan Square Area- Sunny 1 BDR
Situated on the second floor of one of the apartments to rent in the Logan Square area, the Foodie Paradise speaks for its name. Take a few steps away from the space, and you'll find yourself surrounded with well-rated restaurants such as Fat Rice, Cellar Door, Mi Tocaya, Quiote, Jam, Daisies, Lula Café, and Longman and Eagle.
If you're after brewed coffee, there are three local brands here, namely, Four Letter Word, Intelligentsia, and Passion. For cocktails and beers, there are Lost Lake, Ladies Room, Todo Sanotos, New American, BixiBeer, Hopewell, and Revolution.
Booking Foodie Paradise will not only satisfy your gastronomical cravings but will also provide you the modest accommodation you deserve. It has a sunny and spacious bedroom, surrounded by plants, paintings, and premium sculptures. The bathroom contains all the essentials such as shampoo, body wash, conditioner, bath mats, hairdryer, and hand towels. You'll feel like you're in a hotel here.
The kitchen also got it almost all for you. It's equipped with standard cooking tools plus a tea kettle, a microwave, a coffee grinder, an Aeropress, a Bonavita Coffee Maker, and roasted coffee. Other features of Foodie Paradise are a 42 smart TV, a charging station, Wi-Fi, printed house manual, and Nest Thermostat.
9.
Wicker Park 2BR Loft No. 1 By Zencity – Airbnb Chicago
Located in the heart of an extra-hip neighborhood, the Wicker Park 2BR Loft exemplifies a classic boutique vacation rental. It is housed in a newly furnished walk-up building, standing three blocks from the Six Corners' intersection at North Avenues, Milwaukee, and Damen.
The loft has two bedrooms, and each has high ceilings, a comfy Queen bed, and luxury fixtures to give you a royal-like treatment. From the loft's windows, you can view the towering skylines of Chicago, including the historic Victorian townhomes of West Town.
10.
Bespoke Wicker Park Suite No. 2 By Zencity
The Bespoke Wicker Park Suite No. 2 offers one of the most attractive options you can get based on Airbnb Chicago's set of reviews. It lies appropriately at the border of Wicker Park and the Ukrainian Village atop a 3-story walk-up. It can accommodate up to five guests with its two bedrooms, two beds, and one bathroom. All these are fully-equipped with the essentials to give you a comfy stay.
Takeaway
When planning a trip to the Windy City, you can get more bang for your buck if you book under Airbnb Chicago instead. The house and room rentals are always practical. You get everything you need and more compared to what a hotel room offers (at a higher rate!), plus, you get to cook your own food, too. Have a memorable stay in Chicago in one of these top-rated rentals!